Twenty-some booths were helmed by chefs, winemakers, and brew masters
PASO ROBLES — Paso Robles Event Center was abuzz on Saturday, Aug. 12, with locals and visitors lined up to indulge in an evening of gluttony at the 24th Annual Paso Robles Rotary Winemakers' CookOff, a "must-attend" event for foodies.
Some 900 people filled the Event Center. The air was filled with heady aromas. Grills were fired up. Some held tuna steaks while others sizzled with tri-tip and pork butts. Twenty-some booths were helmed by chefs, winemakers and brew masters.
The seared, oak-charred meats and seafood this year were served in creative offerings: atop a mini tostada or crispy won-ton, on a bed of crispy noodles or a bowl of mac n' cheese, or tucked in bread rolls. Yet it was Hope Family Wines' simplicity of lettuce wrap that nabbed the Judges' Choice first prize in the professional chef category.
advertisement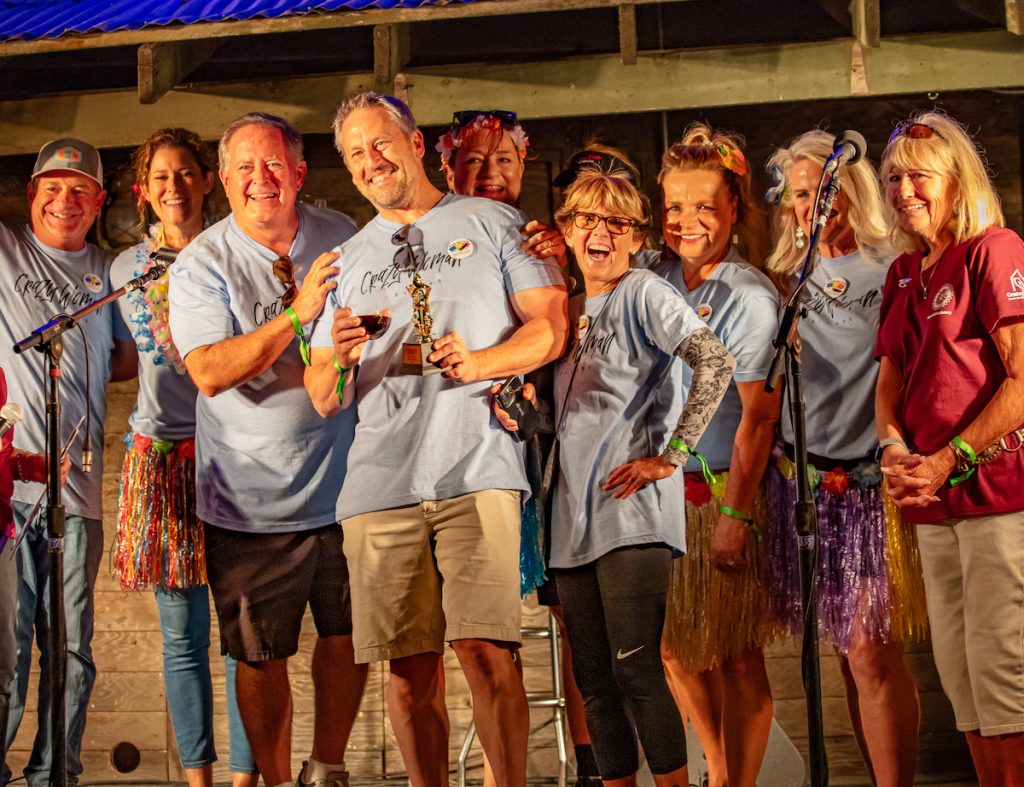 Judges' Choice Award: professional chef category
First Place: Hope Family Wines' chef Chuck Doherty crafted "Thai Tip" Lettuce Wrap. A nod to East Meets West, juicy tri-tip cradled in lettuce wrap offered a range of enticing flavors, paired with Austin Hope 2021 Cabernet Sauvignon.
Second Place: Eberle Winery's Under the Sea creation took on a mermaid theme with chef Justin Monson's bite-sized tostada topped with oak-charred shrimp and octopus escabeche served with slices of jalapeño. Winemaker Chris Eberle (no relation to winery owner Gary Eberle) suggested a choice of both red and white wines, a 2022 Viognier and a 2021 Côtes du Rôbles Rhône blend.
Third Place: Ancient Peaks' chef Jacob Lovejoy's creation of Kalbi-style Short Ribs (marinated for 36 hours) was served on a bed of crispy fried Sai Fun noodles topped with a tangy cucumber salad. "I love Asian flavors," declared Lovejoy. Ancient Peaks' 2021 Oyster Ridge Bordeaux blend was suggested with the dish.
An honorable nod was given to Bovino for BackRoads Wine Trail Smoked Brisket Bites by Chef Greg Stoner.
Judges' Choice Award: amateur chef category
First Place: Écluse Wines' Piggy Bành Mi creation by Chef Anthony DaLuca was a nod to the French-Vietnamese hybrid roll, layered with smoked pork belly, mouth-watering pickled vegetables and jalapenos for that extra kick. The dish was paired with Ècluse 2019 El Tempo, a Bordeaux/Rhône blend.
Second Place: Sextant's creative wine production team gave a spin on the gyro sandwich, lamb and pork meatball in a curry sauce served with pita bread. A good pairing with both Sextant's 2019 GSM blend and Paris Valley Road Estate's 2018 Reserve Cabernet Sauvignon.
Third Place: Dubost Winery's Rollin' with Flowers was deliciously light as air tempura-fried squash blossom. Drizzled with sweet chili sauce, beef, and pork egg rolls accompanied the dish. "The blossoms are from Lou Lou Farms," remarked Kate Dobost offering her 2021 Sangiovese.
An honorable nod was given to CaliPaso Winery's "We Like Pigs' Butts" Sliders.
People's Choice Award
First Place: The popular People's Choice vote for the second year was swept by Daou Family Estates and Jeffry's Wine Country BBQ , this year joined by Silva Brewing. Jeffry's Yacht Rock Shrimp & Chorizo Paella with Linguica Sausage was paired with a refreshing spritzer of Daou Rosé and Silva Seltzer.
Second Place was Cal Coast Brewery, and Crazy Woman Cellars came in third. Eberle Winery picked up an honorable mention.
And then there were the Spirit Awards. "It's not just for the best-decorated booth; it also has to do with the people in the booth and their enthusiasm and spirit. It's pretty subjective," said Vicki Silva, chairman and co-founder of the CookOff.
Cass Winery's Wild West outlaw theme took first place in the Spirit Award category; Crazy Woman Cellars' island theme took second; and riding on the current Barbie wave, Hoyt Family Cellars came in third.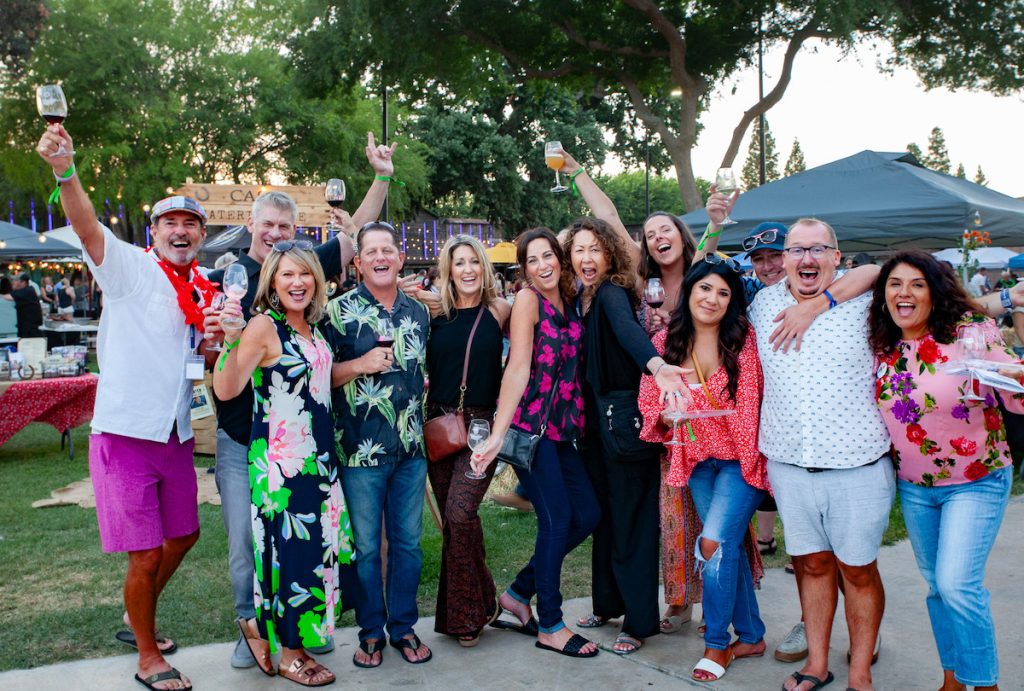 Returning as a judge this year, I was honored to join the team along with fellow judges Lisa Pretty, Brigit Binns, William Carter, and Michael Cervin. It's always a delightful yet challenging task to savor an extensive lineup of culinary creations. This year the count was 16, many with a nod to Asian flavors. Across the board, we all agreed on the fine quality of food and talent of local chefs.  
A brainchild of Paso pioneer Gary Eberle, the fundraiser, in its 23-year history, has raised more than $500,000 for local youth scholarships. Net proceeds from this event will go toward the Harlow Ford Scholarship Foundation, benefiting local high school seniors.
This is one event that's so down-home a goat joined the winning team of Bovino Winery on stage. All in a good cause celebrating local food and wine in the spirit of giving back to the community.
The final tally of funds raised was not available at the time of printing.
Feature Image: Winner of People's Choice Award at the Winemakers' Cook-Off was Daou Family Estates and Jeffry's Wine Country BBQ , joined by Silva Brewing. (From left) Jeffry Wiesinger, Jen Stack, Neil Cassidy, Marino Monferrato, and Chuck Silva accept their awards. Photos by Derek Luff