Sheriff's urge public not to ignore closed road signs
SAN MIGUEL — A mother and her three children were rescued on Thursday after their vehicle became stuck at the Estrella River low-water crossing on North River Road in San Miguel.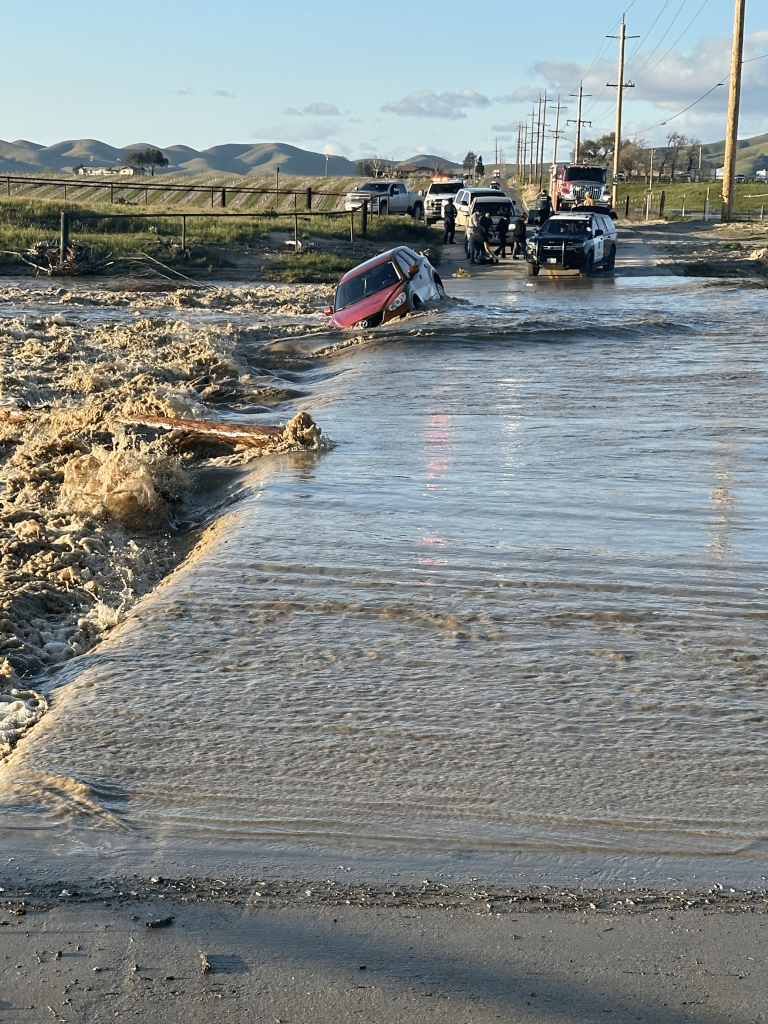 San Luis Obispo County Sheriff Deputies arrived on the evening of March 23. According to deputies, the driver had gone around road closed signs and attempted to cross through moving water when her vehicle was swept off the road and into the river.
Deputies, along with members of Cal Fire and San Miguel Fire, responded. When Deputies arrived, two civilians were attempting to get the children to shore through the waist-deep raging river. A Sheriff's Deputy entered the water and helped all of the children to safety, and then re-entered to assist the driver in getting to shore.
The Sheriff's Office would like to urge our community to follow the law and abide by road closures.