A mountainous region with aging oak trees, cooling breezes and fog and limestone soils that yield world-class Cabernet Sauvignon, Syrah and powerful, elegant wine blends, the Paso Robles Willow Creek District is one of the most picturesque landscapes in the region. But is there also an aura or mystique about this wine district?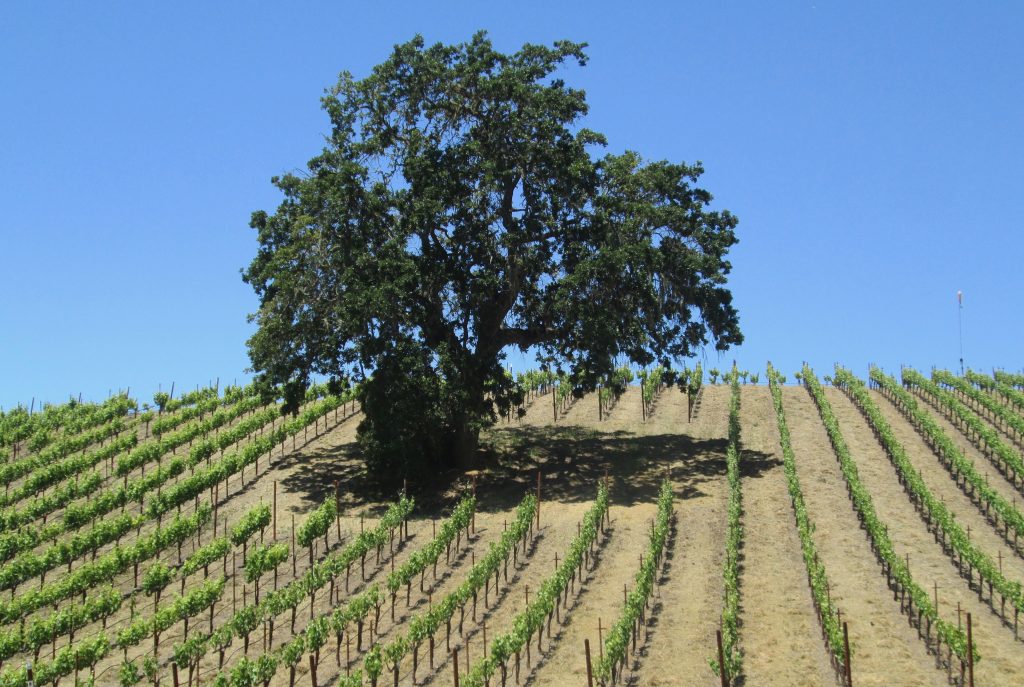 One way to answer this question is to ask not what is in the Willow Creek District but who. One of 11 Paso sub-appellations, in the past decade this district has become synonymous with wines garnering 90 to 100 points from noted wine guru Robert M. Parker Jr.'s The Wine Advocate and other wine publications. Some of the names that stand out are Saxum Vineyards, Booker Wines and L'Aventure Winery.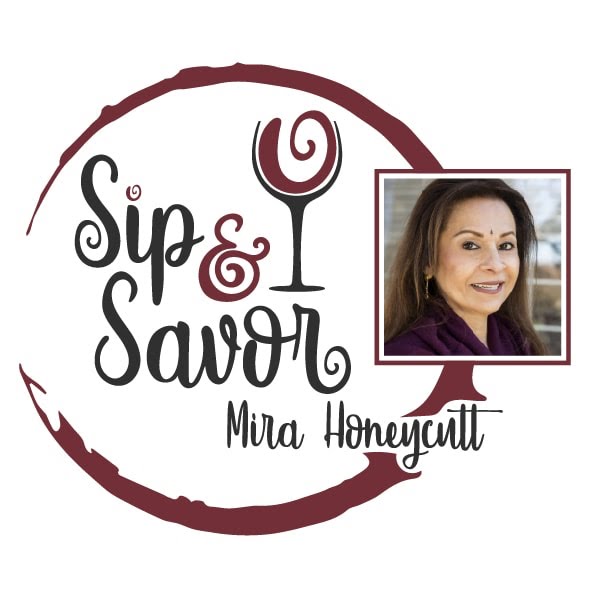 This is not to say that other Paso sub-appellations don't nab high points. Indeed, some of my favorite Paso wineries are outside Willow Creek. So, what is it about this area and the wines it produces?
"Birds of a feather have flocked together," quipped Eric Jensen who was recently honored as the 2022 Wine Industry Person of the Year by Paso Robles Wine Country Alliance. The founder of Booker, Jensen was referring to the "originals," his neighboring winemakers, Justin Smith (Saxum), Matt Trevisan (Linne Calodo Wine) and Stephan Asseo (L'Aventure.)
"There's a unique group of homegrown winemakers that have been in this district such as Justin, Don Burns [Turtle Rock Vineyards] and myself," agreed Mark Adams, founder and winemaker of Ledge Vineyards. "The three of us were roaming these hills as kids long before we decided to become winemakers."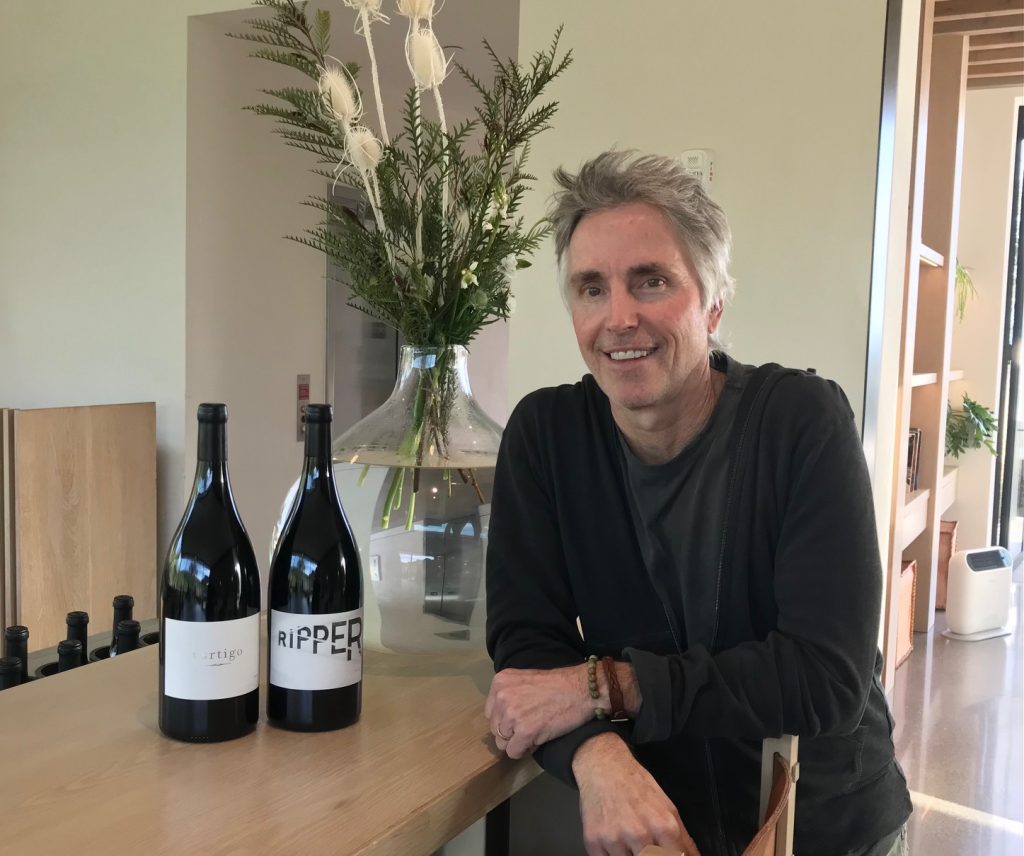 The second and most important answer to any mystique is terroir. "Willow Creek has the sweet spot, the 'goldilocks spot' that has calcareous soils it shares with Adelaida [District] and a cooling effect that it shares with Templeton Gap," stated Smith. "The two perfectly come together — the temperature and the soils."
"What looks like a massive wave cresting over the Santa Lucia Range to Willow Creek is the coastal air," said Trevisan, who acquired his 77-acre ranch in 2002. "It's all part of the growing conditions here. I bought into it."
Some veteran winemakers and newcomers I spoke to feel the trifecta of the ancient uplifted seabed soils, elevation and cool climate do make the district special but all seem to agree that a Willow Creek camaraderie adds to the region's romance and lore.
Talk to him long enough, and Trevisan is likely to regale you with early history from old charcoal pits to gunpowder produced from old oaks. Trevisan was elbow deep transferring his Cherry Red blend from barrels to the tank when I met him at his winery. The blend is named for the Cherry family, early settlers farming on this very ranch in 1908.
"They were running cattle down Vineyard Drive," he mused. "This is early agriculture of westside Paso." Trevisan went on to recall his experience of working in 1992 with Smith and his father Pebble.
"We were one of the earlier ones," agreed Smith, referring to 1980 when his father Pebble Smith settled on this cattle grazing land after searching all over California. "There weren't many wineries. There were a few vineyards like Turley's Ueberroth vineyard.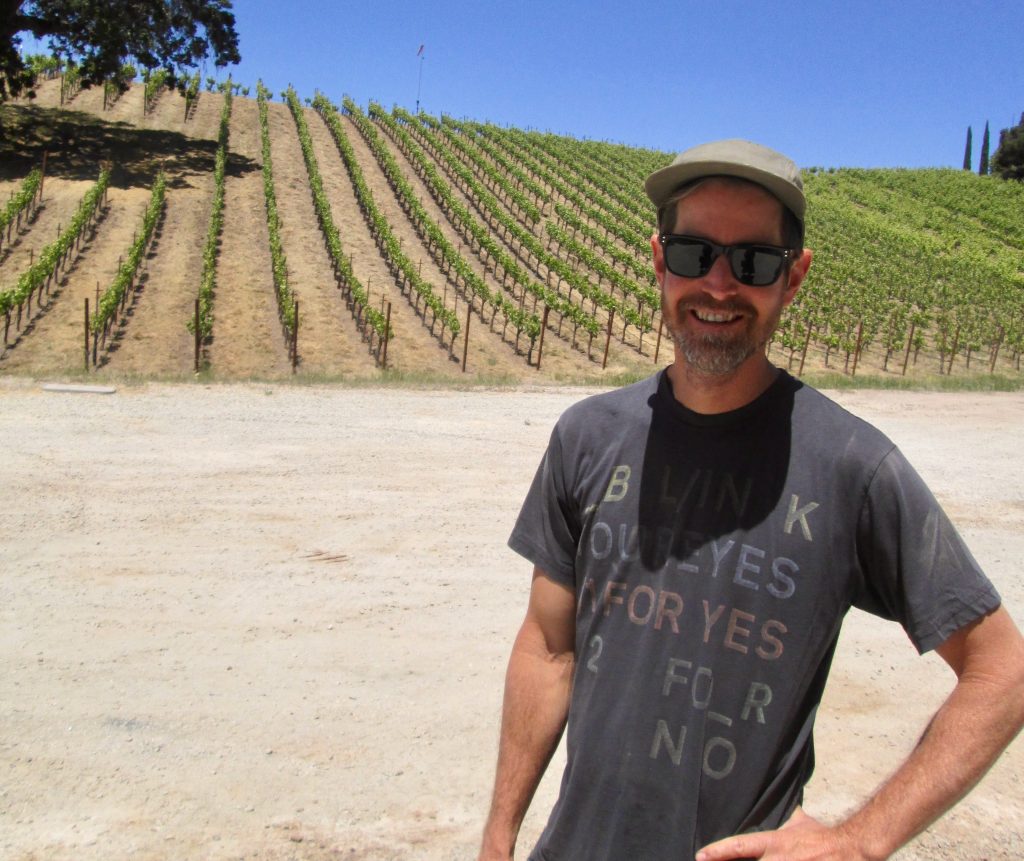 "My dad liked the combination of being close to the Pacific, the elevation, the Santa Lucia Range, the shale soil and higher rainfall. It was the right combination for growing quality grapes."
Establishing Saxum, Pebble began with plantings of Chardonnay and Pinot Blanc and later switched to Rhône varieties taking the advice of noted vintner John Alban. Over the years, the Saxum vineyards, especially the esteemed James Berry vineyard, has been a source for many local winemakers garnering high scores.
It's this magical terroir that speaks through Willow Creek wines, rich and lush fruit with an attitude yet expressing profound elegance, albeit with high alcohol levels. "Yes, 15 to16% [abv] is normal," insisted Smith, "but they are not overripe because you have great acids. They're ripe but fresh. Alcohol is just a number."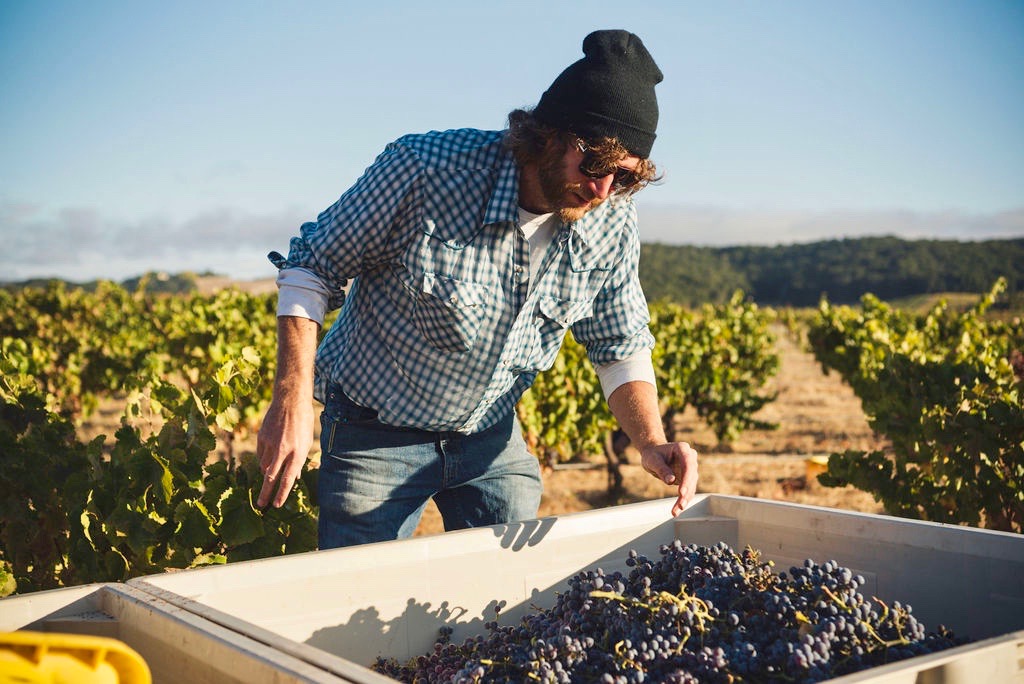 Stephan Asseo, founder and winemaker of L'Aventure, concurred. The wines may be high in alcohol, he agreed, but the main characteristic of Willow Creek wines is its high acidity. "Our 15% to 16% [wines] are more balanced than low alcohol wines. It's all about balance."
Asseo recalled that he looked at 30 Paso locations before he settled on his126-acre Willow Creek ranch in 1996. "I was in the middle of nowhere, so it was a big adventure. There was just dirt here." He recalled that he had his helper dig various holes from top to bottom. "And I saw limestone."
Asseo who planted Bordeaux varieties to blend with Syrah, created his signature Optimus, a Cab/Syrah blend with a touch of Petit Verdot, that would set the trend as the seminal Super Paso wine.
Jensen, too reflected on the terroir: "In simple terms, because of the way the rock formation settled thousands of years ago we have on the west side mostly linne calodo, high calcareous and siliceous soil. Then we have the afternoon cool breeze and steep hillsides."
Adams, who grew up in Templeton on his family's 40-acre cattle ranch, began his winemaking career at Saxum before he planted 15 acres of the family ranch to vineyards with an initial planting of Syrah, later adding other Rhône varieties. "This region is special because we have wide variety and complexity of soil types, elevation and proximity to the ocean." However, he added: "Each AVA has its own personality it's like siblings."
For Anita Sahi, it's also the "dirt." Co-owner of Copia Vineyards, Anita and her winemaker husband Varinder Sahi are among the group of new arrivals here. "Our appellation is special for the confluence of the soil type and the microclimate. When it comes to our Kiler Canyon Estate, we are also blessed with the slopes and aspects that we need to raise high-quality fruit for our wines."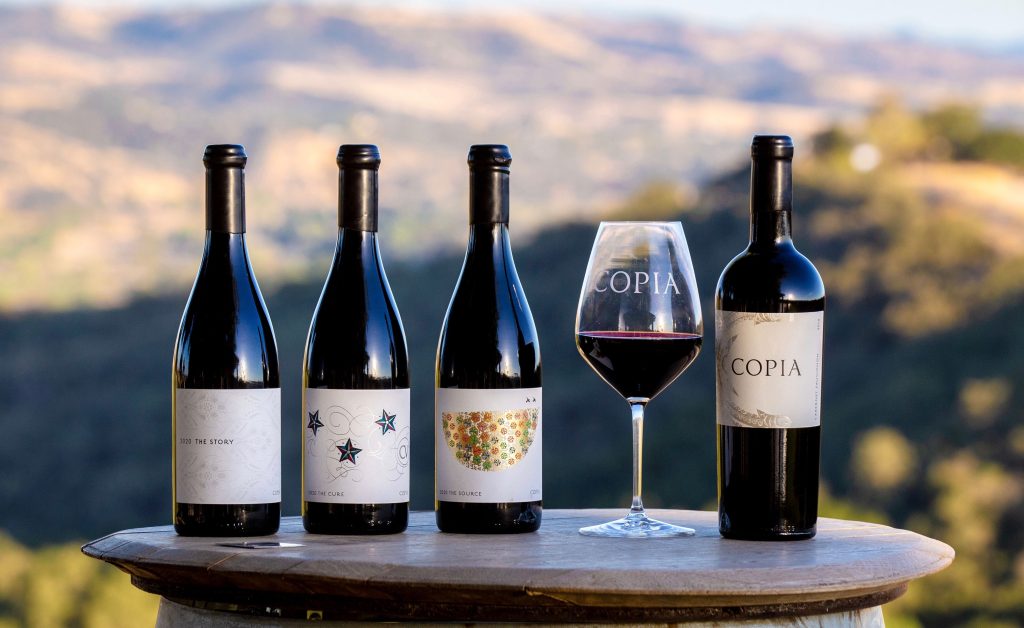 Other newcomers Connor and Rebecca McMahon of Fulldraw wine acquired their 100-acre ranch in 2012. Connor is not new to the area as he worked at Booker which is adjacent to Fulldraw. "What I look at is our soil composition especially in our vineyards," he said when I met him at his expansive modern winery. "We have so much limestone and not a lot of clay subsoil."
McMahon explained that without the water-holding capacity, the stressed vines create concentrated depth while retaining fresh acidity in the wines. "As you taste the wines they are big and lush with fine grain tannins but then you've got this beautiful acid backbone. Our wines are big and full throttle but I like to show a little bit of restraint."
Fulldraw wines may be bold, but they don't express heat; they are textural and glide leisurely on the palate, with each label carrying McMahons' personal history.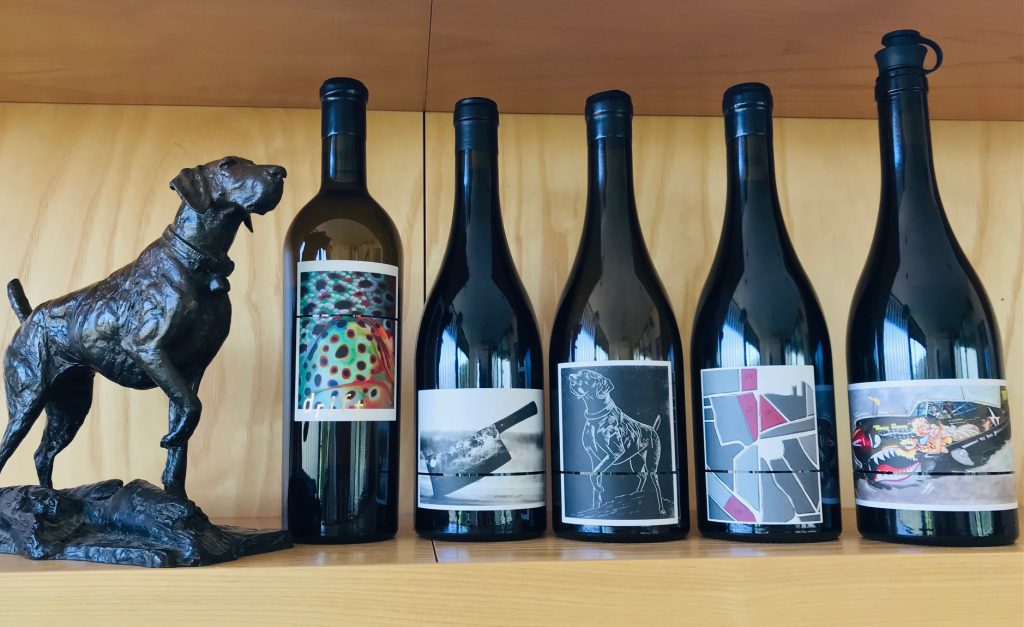 Tucked along Highway 46 West, Willow Creek is surrounded by three other coveted appellations: York Mountain to the west, Adelaida to the north and Templeton Gap to its southeast corner.
With 1,400 acres under vine with some 20 wineries, Willow Creek is renowned as a Rhône outpost with impressive wines coming from wineries such as Clos Solene, Ecluse, Paix Sur Terre, Caliza and Villa Creek. Yet this is where you find some of the oldest Zinfandel vineyards like Pesenti (planted in the 1920s) and Ueberroth (planted in the 1880s) both now home to Turley Wine Cellars.
There's a selection of Italian varieties at nearby Pelletiere, Burgundian at Jack Creek Cellars and Bordeaux varieties at Jada, Denner, Dunning and Niner among others.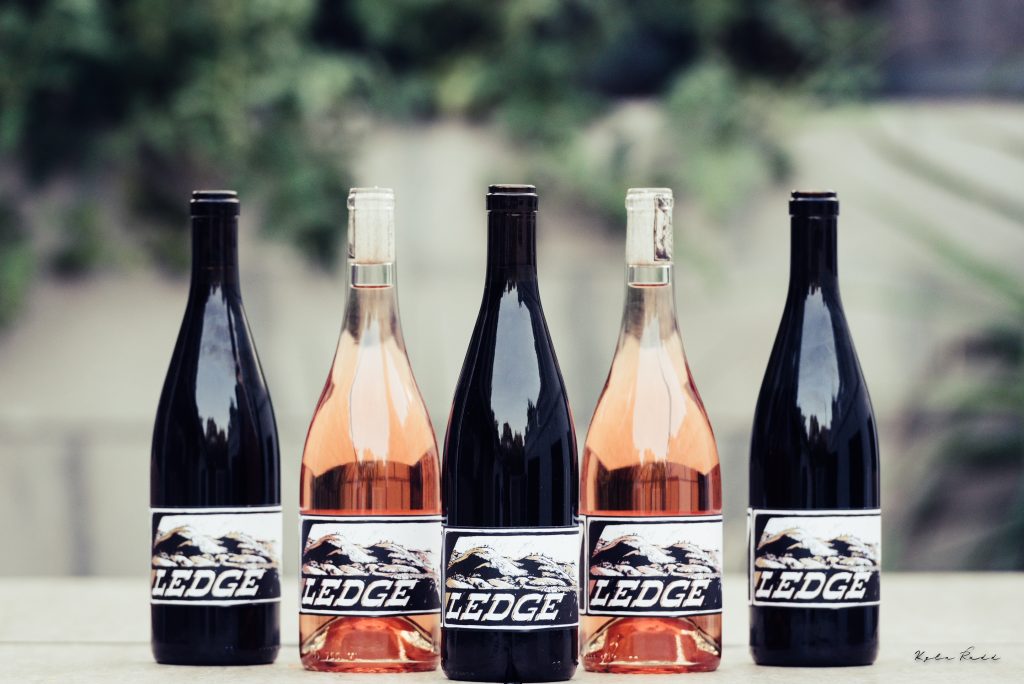 In recent years, the appellation has drawn the attention of Napa vintners, such as noted winemaker Helen Keplinger who along with her husband DJ Warner acquired their Willow Creek property three years ago and planted 20 acres to primarily Rhône varieties at their Star Wagon vineyard. "We met like-minded producers from this area," Warner told me. "it's a great community first and foremost. And the soils are amazing."
For Adams, Willow Creek has always been his center of gravity: "It's home and I feel lucky to grow grapes and make wine here."
So, the mystique of Willow Creek has as much if not more to do with the people and their camaraderie as with soil, wind and fog.