Cabernet Sauvignon might rule the wine pantheon as king, but in recent years, its father Cabernet Franc has gained a tribe of fans drawn to the wine's mesmerizing blackberry, violet and herbaceous notes.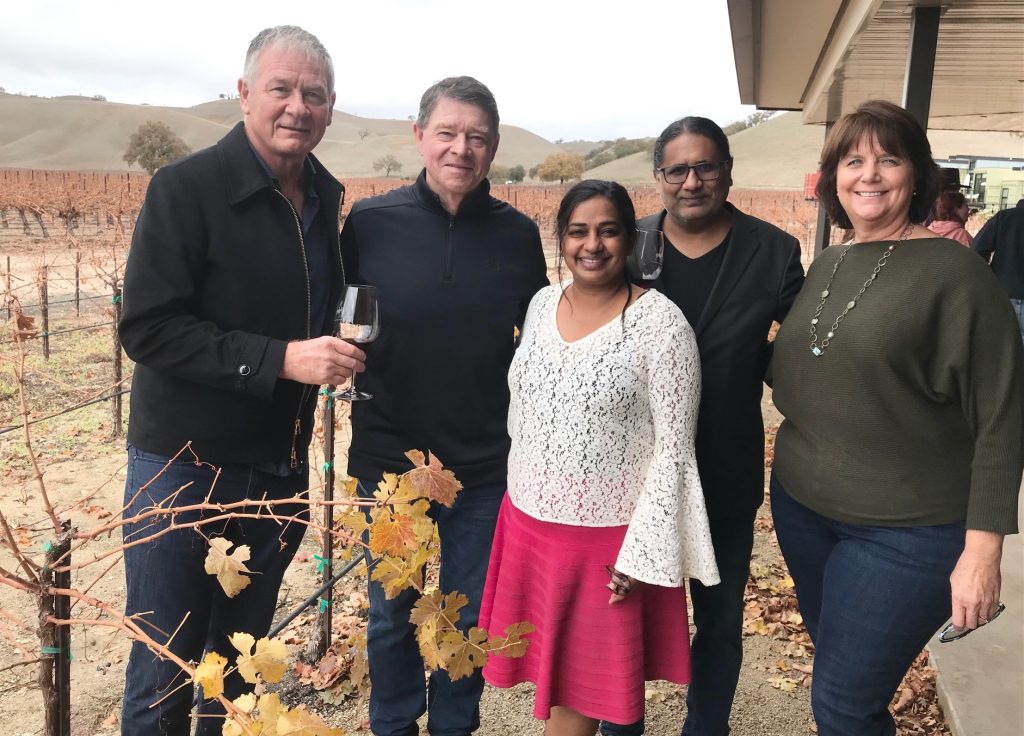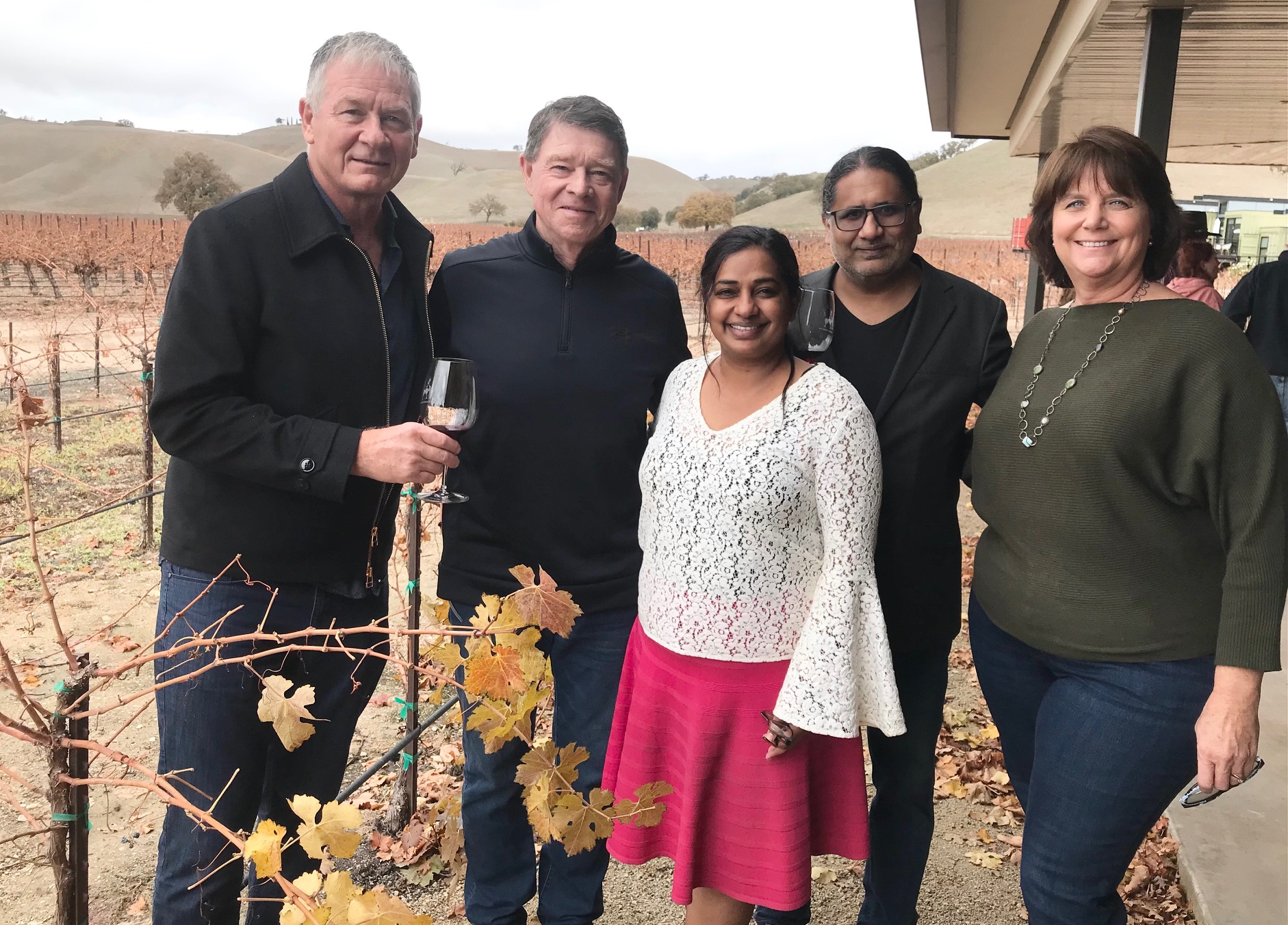 advertisement

To shine a light on this Bordeaux variety, several Paso's winemakers got together to celebrate Cabernet Franc Day on December 4 at Cass Winery's Event Center. The day-long interactive experience began with a seminar spotlighting six international producers followed by a Paso-focused grand tasting. Some 16 local wineries showcased their Cab Franc (as it's popularly called), both as a varietal wine and in blends.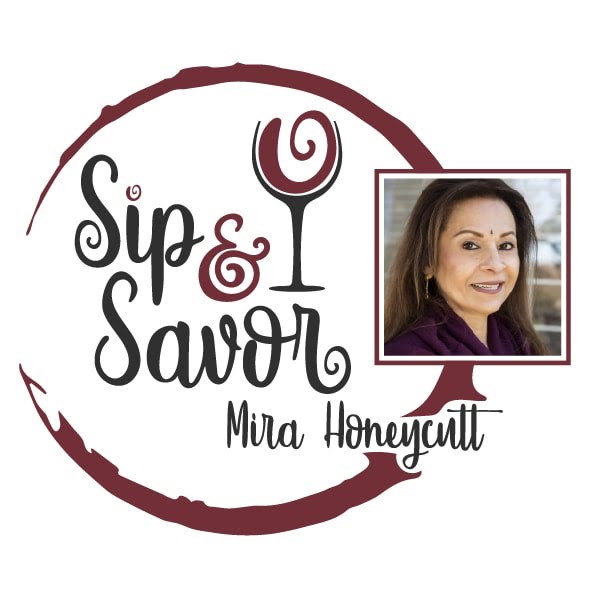 This worldwide dedication to Cab Franc got its Paso start in 2015 when winemakers Lori and Mike Budd, founders of Dracaena Wines,launched an online event with participation from various international Cab Franc producers.
But it was the efforts of Neeta and Kunal Mittal, owners of LXV Wine, to take it a step further and launch it as an in-person experience by corralling interest from local Cab Franc producers.
"We've had great support from Austin Hope and the J. Lohr teams and the Paso Robles CAB Collective," said Neeta Mittal. "There's an intrigue about Cab Franc since there's so little produced and people are getting into it."
Some winemakers shared their last few bottles of certain vintages at the tasting, she added. "For most Paso wineries these are made in small batches—wines made with intent."
The December 4 homage marks the death anniversary of France's 17th century Cardinal Richelieu who loved this blue-black grape. The legend goes that such was his fascination that he transported vine cuttings from Bordeaux to the Loire Valley where it sealed its connection to the region's hallmark Chinon, Saumur-Champigny and Bourgueil wines.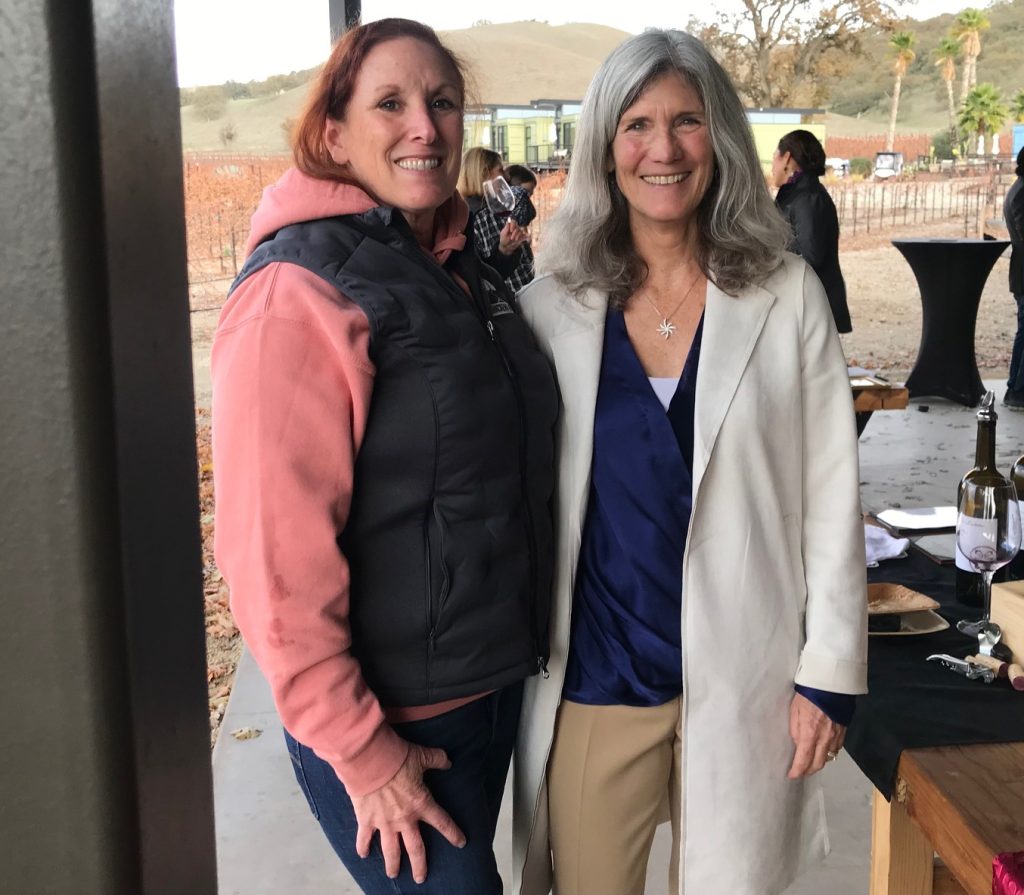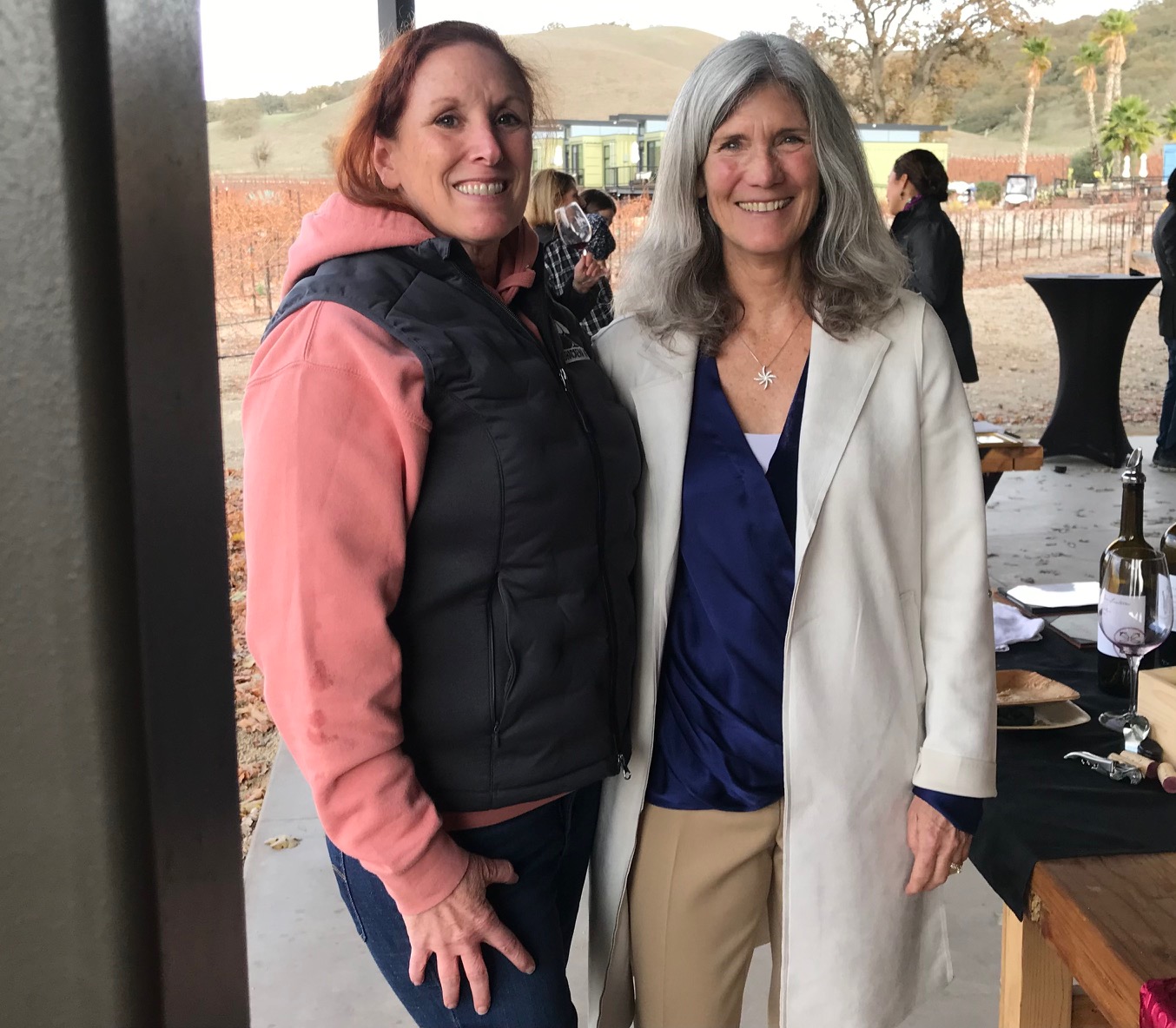 Medium body, low in tannins, often perfumey and herb-driven, Cab Franc shines as a varietal wine in the Loire or at times blended with a small percentage of Cabernet Sauvignon. In Bordeaux, it's an important blending component in the iconic blends of Left Bank and makes up a significant part of the signature Right Bank style, usually blended with Merlot.
Regarded among the 20 most widely planted grape varieties in the world, Cab Franc did not originate in Bordeaux. It is native to Spain's Basque country from its most primitive clone known as "acheria." From Spain, it spread to the Pyrenees and over to Gironde in Bordeaux, where it had an 'aha' moment with Sauvignon Blanc, which resulted in their offspring Cabernet Sauvignon.
Cab Franc also crossed with Magdalene Noir de Charente producing Merlot and gave birth to Carmenere when co-mingled with Gros Cabernet. You can say Cab Franc was one helluva busy grape in the vitis vinifera pantheon!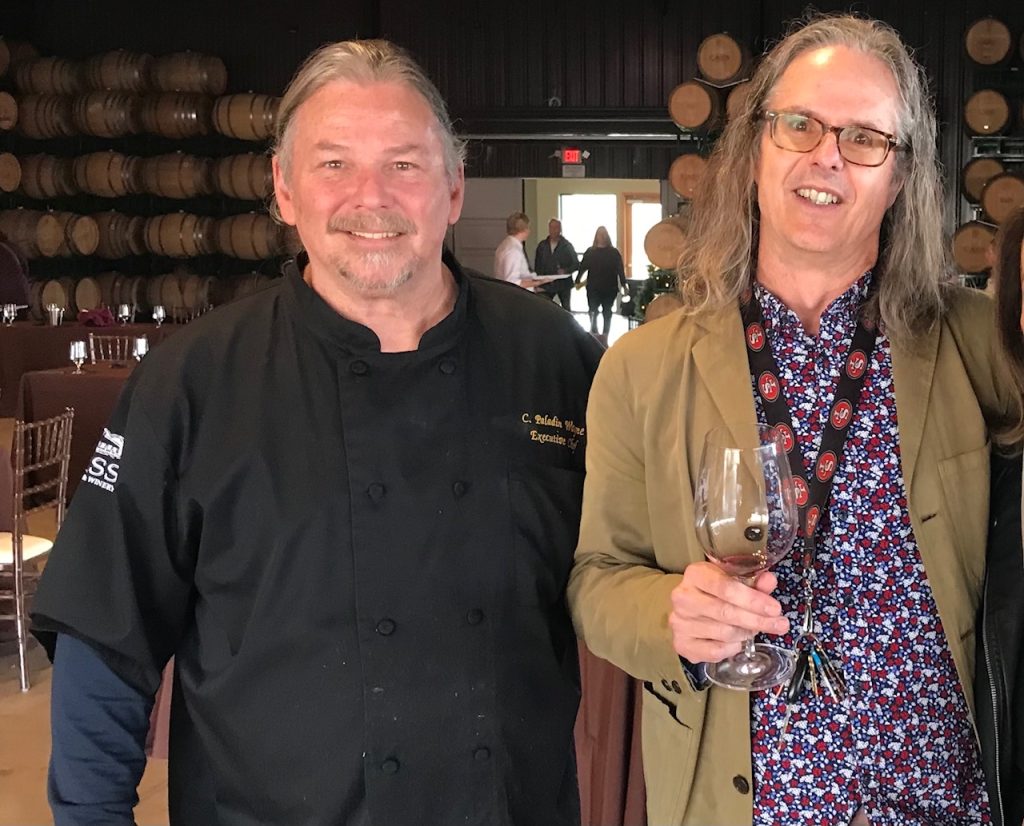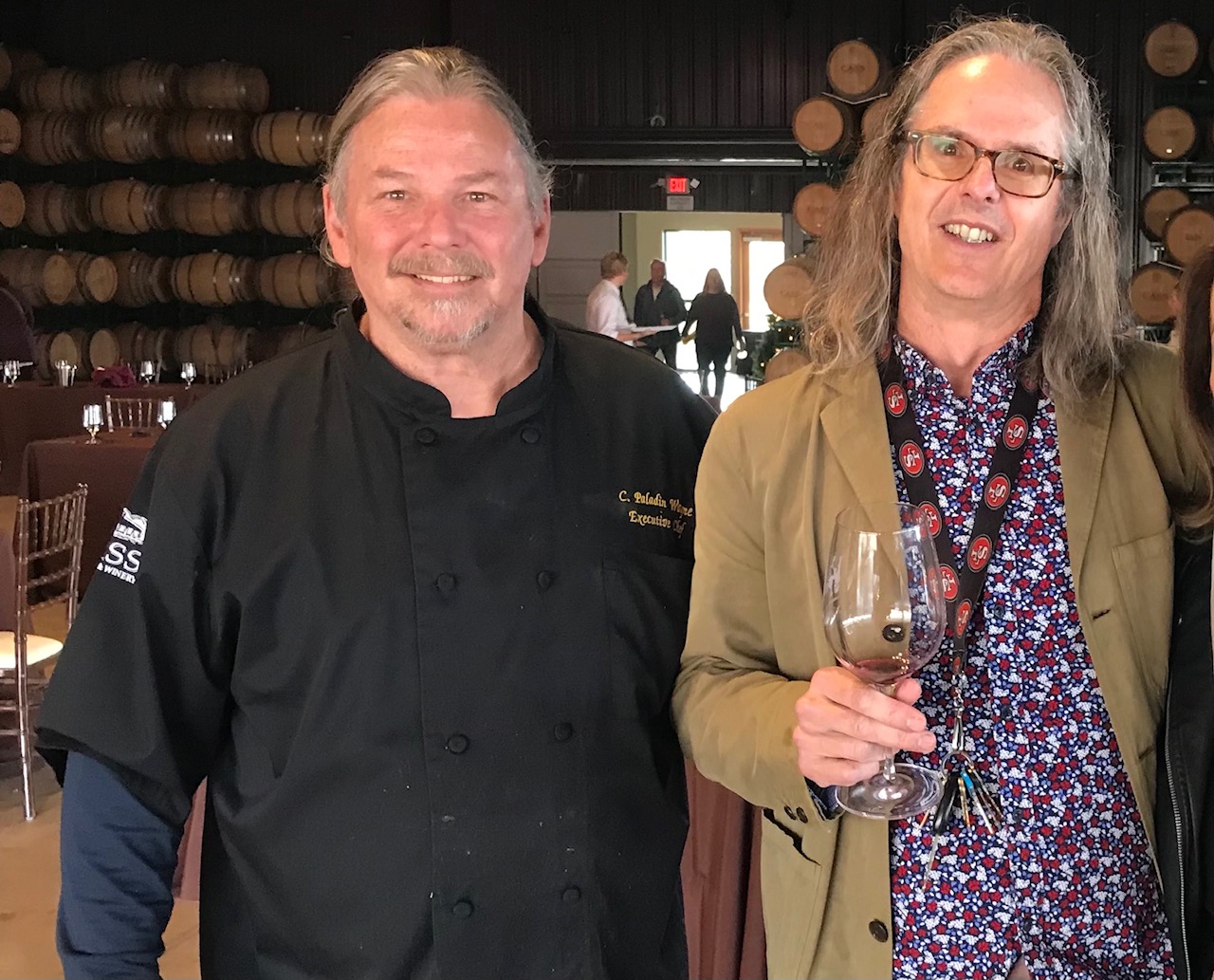 On a crisp December morning, Neeta welcomed a group of 60 attendees at the seminar. "Kunal [my husband] is crazy about Cab Franc so I took over his dream of celebrating it," she said before introducing Wes Hagen as "one of the most prolific minds in the industry."
Hagen, Wine Educator at LXV Wine, delivered the powerpoint presentation in his signature enthusiastic style. "Much like Cardinal Richelieu who kept things moving in France, Cab Franc keeps things moving in a Bordeaux blend," he explained. With 160,000 acres planted worldwide, Cab Franc is one of the foundational wine grapes of Europe. (In Paso, 1,200 acres of Cab Franc are under vine compared to 17,000 acres of Cabernet Sauvignon.)
The six-line international tasting reflected a spectrum of the variety's personality from the light and fresh expressions of the Loire and Hungary's Eger region to the deep-hued bolder versions from Napa Valley and Chile's Maipo Valley.
We began with a lighter style from Saumur, France with the 2018 Vignerons de Saumur Rouge, "Les Epinats," a floral yet restrained wine showing a grippy minerality delivered by the region's chalky soil.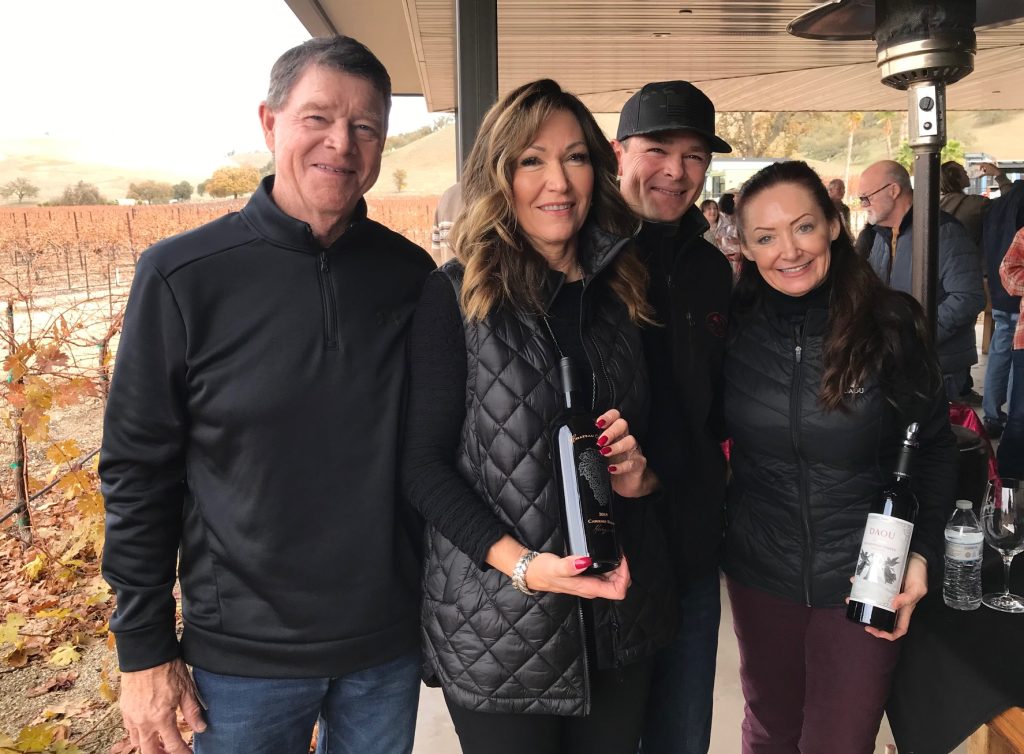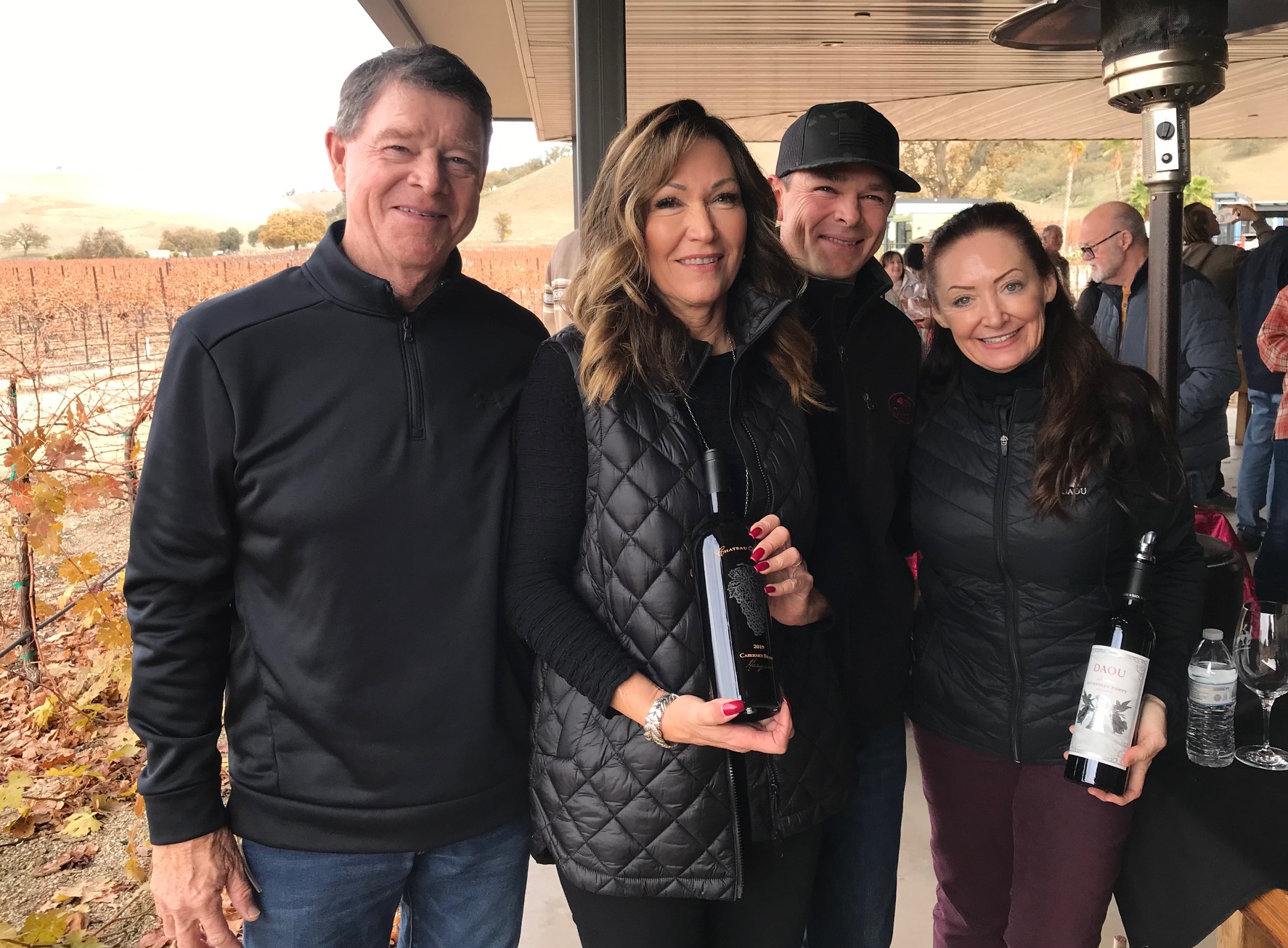 From Bordeaux's St. Emilion region, the 2018 Chateau Bel Air was a classic blend, equal parts of Cab Franc and Merlot, showing traces of Brettanomyces, a yeast (not always desirable) that did add an Old-World charm to the deep-hued blend with dusty tannins supported with the lush softness of Merlot.
The 2017 Havas & Timás from Hungary's cool region of Eger was a delicious cassis-kissed, 100% percent Cab Franc redolent of strawberries, showing the variety's bright sunny side. From Chile's Maipo Valley, the 2017 Garage Wine Company expressed aromatic blue fruit intensity balanced with refreshing acidity.
From Crozet in Virginia's Blue Ridge Mountains—only twenty-some miles from where Thomas Jefferson failed utterly to nurture his wine grape cuttings brought back from France, Hagen pointed out—the 2020 Stinson Family was full-bodied with an oak-driven baking spice character. Napa Valley's 2016 Crocker and Star was a Cab Franc-driven blend supported with Cabernet Sauvignon, Petit Verdot and Malbec, the richly textured lush wine a match made for beef short ribs.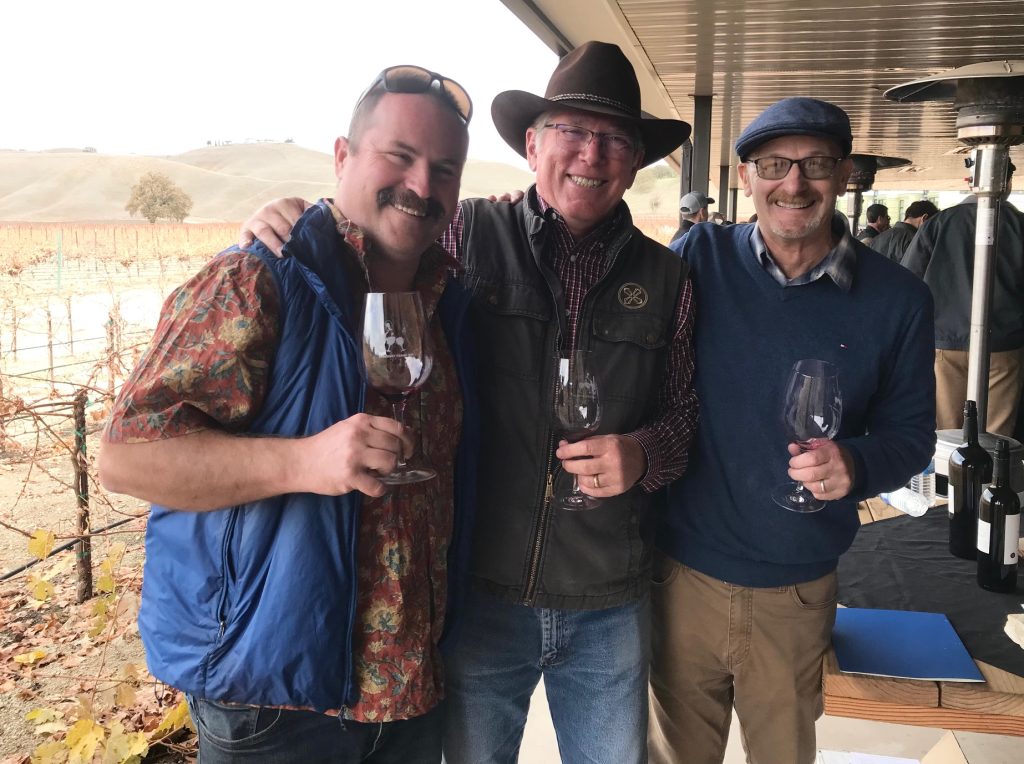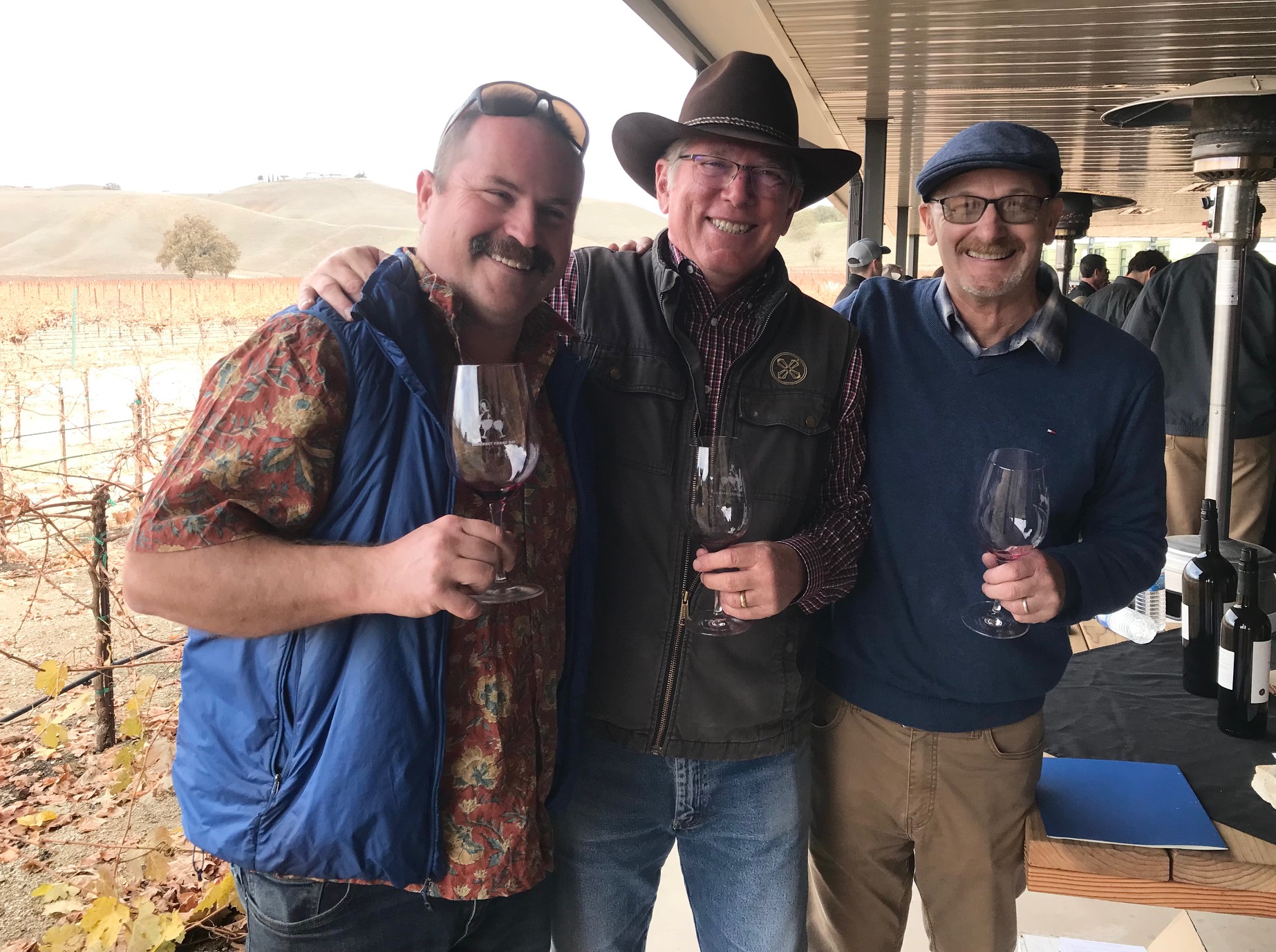 The tasting was followed by a panel discussion with Steve Peck, Director of Winemaking at J. Lohr; Michael Mooney, co-owner/winemaker of Chateau Margene; and Stasi Seay, Director of Vineyard at Hope Family Wines, all reflecting on Cab Franc's versatility from Paso's diverse appellations. "Cab Franc is well suited to different expressions from different sites," Seay commented.
At the grand tasting attended by 125 people, Paso Cab Franc showed its different personalities from Rotta's hi-octane (16.00% abv) to Union Sacre's lighter Beaujolais-style which stood out in a sea of Paso's big persona. The 2020 Union Sacre produced from Paso's east side vineyard showed velvety tannins, a wine best chilled as a summer drink to go with jalapeño-spiked Mexican food.
There were some special offerings such as the 2018 Chateau Margene 100 from Stella's Vineyard. "It's in honor of my mother who would have been 100 in 2018," said Margene of the small one-barrel production of the wine.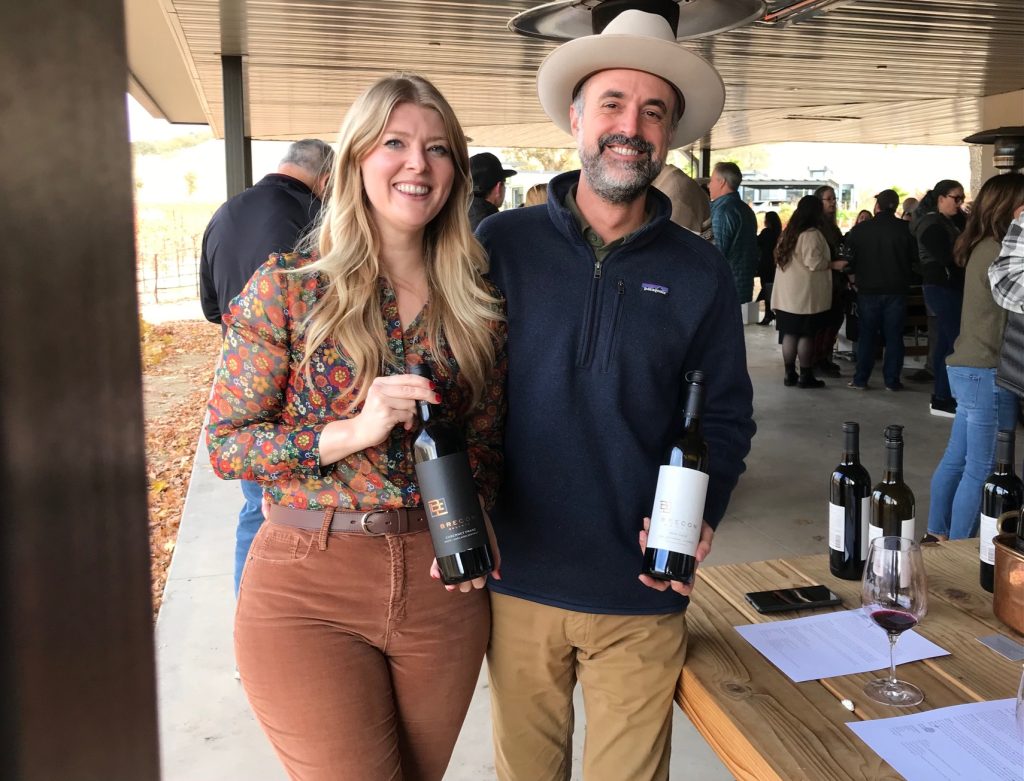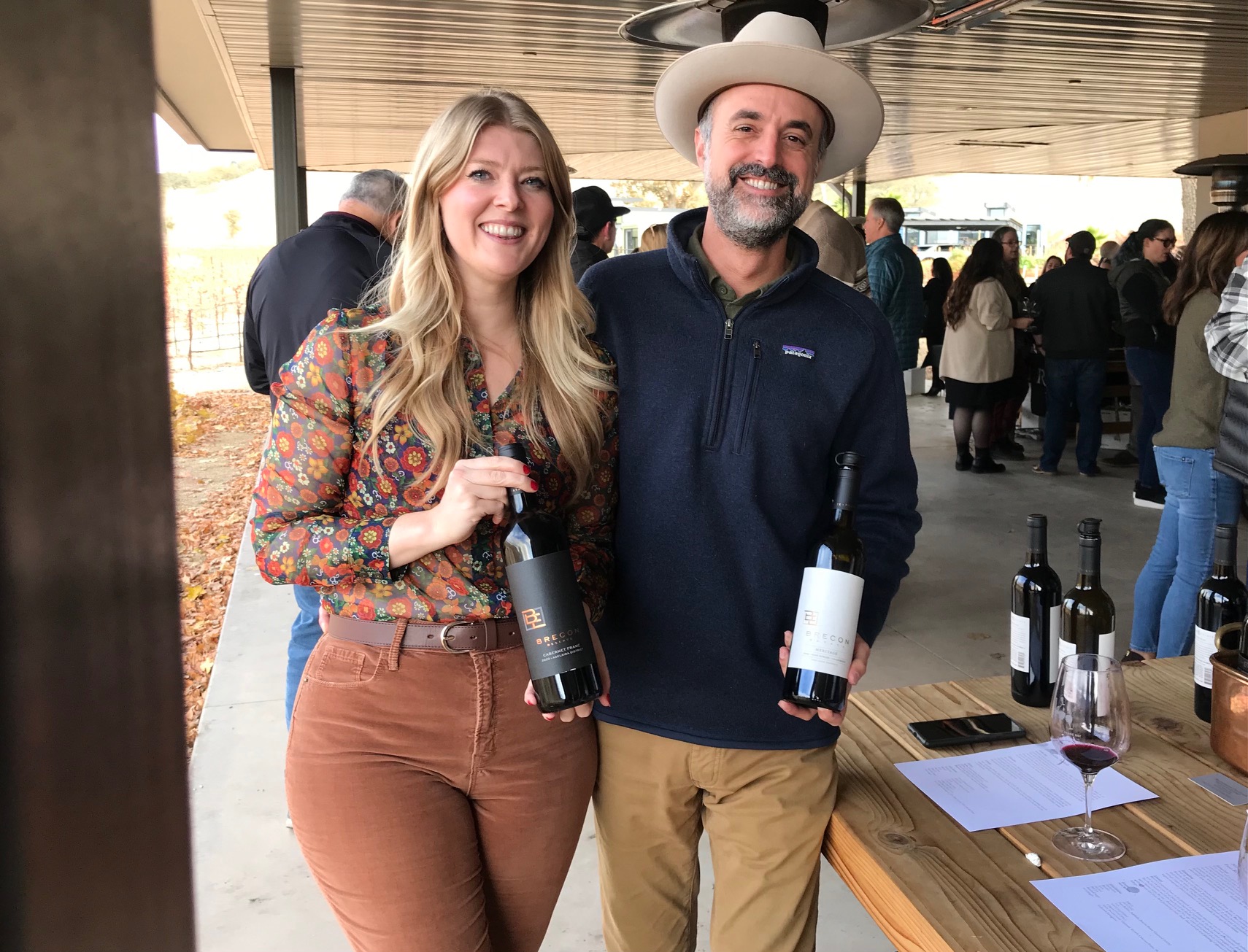 Other 100 percent Cab Francs were offered by Adelaida's 2014 magnum of Signature, from its Viking Vineyard; Four Lanterns 2018 from its estate vineyards in Templeton Gap; the cherry-loaded 2021 Austin Hope Cellar Select; the 2020 Brecon Estate Reserve from its 42-year old vineyard in Adelaida District and LXV Wine's 2020 Reserve from Santa Barbara County's Los Alamos region.
From Paso's east side, we savored the plum-laced 2019 from J. Lohr; Le Vigne's 2019 from Estrella District expressing structured tannins; and the 2020 Paris Valley Road, highlighted with black cherry and hints of pyrazine;
Daou's estate ambassador, Lisa Colwell offered the sleek and polished 2020 Sixteen Forty, a classic Right Bank style version, blended with Merlot. I also savored the silky 2019 Ancient Peaks and LXV Wine's 2020 herb-dusted Tempo.
The Cab Franc experience was elevated with a grazing table holding healthy veggie fare and pairings from Cass Winery's chef Charlie Palladin Wayne, passed appetizers such as duck, lamb chops, dusted-cheese supported by Neeta's lentil cakes.