Paso Robles event attracts hundreds, showcasing community support for horses in need
By Becca Sligh
Paso Robles Press Contributor
PASO ROBLES — The third annual Redwings Horse Sanctuary Block Party Fundraiser happened on Sunday, Sept. 10. With over 350 people in attendance, 40 volunteers, multiple food and drink vendors, and a silent and live auction, the Redwings Horse Sanctuary annual fundraiser raised over $40,000.
Redwings Horse Sanctuary is a nonprofit that started in 1991 in Carmel, California.
advertisement

"Our mission is to save, protect and give a good home to horses that need loving and care; they deserve all that," said Redwings Sanctuary Board President Jana Lynn Kaba. "We've gotten a lot of horses out of bad and horrific situations, and they are now thriving, and it's because of the help from our community and those who come to an event like this".
Today, Redwings Horse Sanctuary currently houses 86 horses, which leaves four spots open until max capacity is reached.
"This event started as more of a grand opening party," says Sara Ruggerone, who is the equine care manager for Redwings.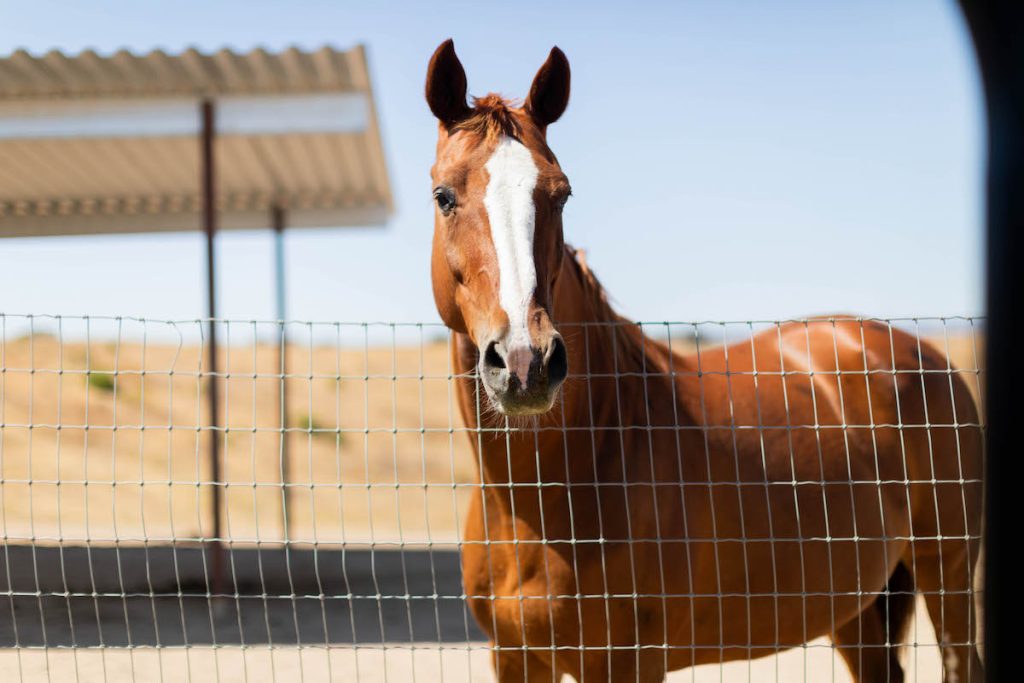 "People loved this event so much we decided to make it an annual event," adds Ruggerone, who will be celebrating 10 years with the nonprofit in October. She is tasked with the important job of physically caring for the horses. "I develop their diets. I oversee their medications, I schedule all veterinary visits, farrier care, really everything the horses need," she said.
On top of the horses that are rescued by the sanctuary, Redwings also has a thoroughbred program. Ruggerone states this program, which is grant-funded, is geared toward taking in thoroughbred horses that may have aged out of competing or got injured on the race track.
"The thoroughbreds are brought here and rehabilitated from any injuries they may have sustained during their track time and then hopefully retrain them and find them adoptive homes," she said.
Sarah Parsons, the executive director of Redwings Horse Sanctuary, said this event helps raise money to keep Redwings Horse Sanctuary operating.
"We rescue a lot of neglected and abandoned horses that are in bad situations," Parsons explained. "We usually work with Animal Services to get those horses into a better situation so we'll be able to bring them here. From here, we do what we can to get those horses back to their best selves."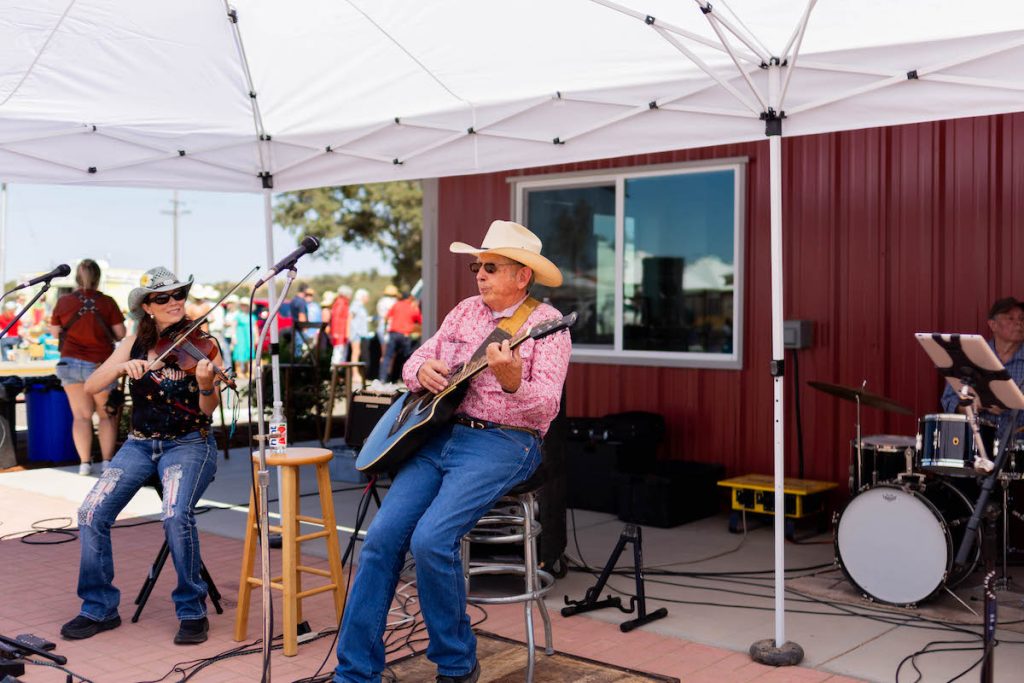 Parsons adds that after rehabilitation, some of the horses can be adopted out either as rideable horses or companion horses.
Parsons detailed the amount of funds it takes to keep the nonprofit thriving: "This event is to raise money for our horses. Prices are rising, hay is getting expensive and we have 84 horses on the property." She adds it's not just feed that goes into taking care of the horses, it's the vet and medical bills as well as farrier visits and routine care.
Attendees of Sunday's fundraiser event enjoyed food provided by Cass Winery as well as an assortment of beverages by vendors, including Vina Robles, Bella Luna Estate Winery, Ella's Vineyard, Defiance Vineyard, Paradise Shaved Ice, and the Shootin' Booth mobile photo booth. Guests were encouraged to walk the grounds and visit the horses. Redwings also offered 4×4 tours, which gave guests a bird's-eye view from the top of the property.
Also included was live music by Monte Mills and the Lucky Horseshoe Band, a photo booth, farrier demonstrations, and riding demonstrations. To raise money, many silent auction items were donated and the festivities concluded with a live auction including prizes such as a five-day trip to France, a five-day stay in Shaver Lake, and more.
Major Sponsors of the event included Bank of the Sierra, CoastHills Credit Union, Travel Paso, Central Coast Trailers, Wheeler Foundation, Jana Lynn Kaba/Platinum Properties and Lauren DeRegt.
To make a donation or volunteer with Redwings Horse Sanctuary, please visit redwingshorsesanctuary.org
Feature Image: Guests enjoy wine at the Redwings Horse Sanctuary Block Party on Sept. 10. Photo by Becca Sligh