Jeff Wiesinger's culinary journey reaches new heights with degree from the Culinary Institute of America
PASO ROBLES — Jeffry's Wine Country BBQ proudly announced the professional achievement of its owner and award-winning chef, Jeff Wiesinger. Wiesinger recently accomplished a significant milestone in the culinary world by obtaining a Master's of Professional Studies Degree (MPS) in wine and beverage management from the renowned Culinary Institute of America (CIA).
This achievement reflects not only Wiesinger's unwavering dedication to excellence, but also his commitment to enhancing the dining experience for his restaurant's patrons. Beyond his personal success, Wiesinger aspires to inspire future food and beverage professionals to pursue their culinary dreams.
advertisement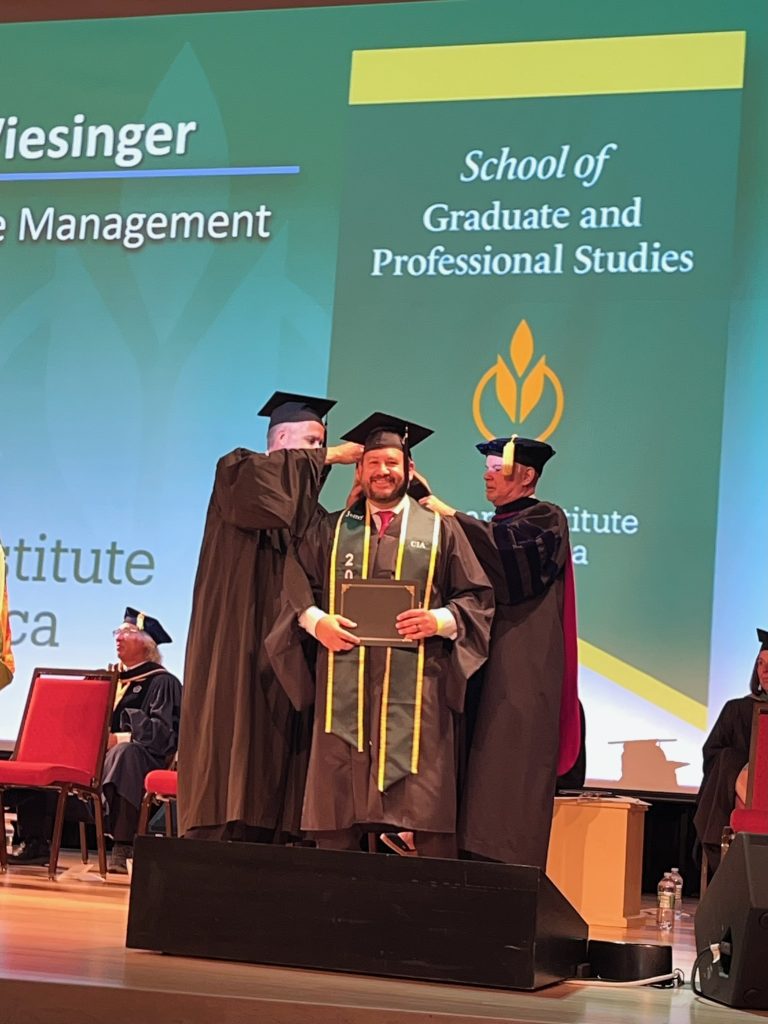 The Culinary Institute of America, founded in 1946, maintains campuses in Hyde Park, New York; San Antonio, Texas; and Napa Valley. It is globally recognized as a premier institution for culinary arts, food & beverage business management, and setting industry standards for excellence. Wiesinger joins a prestigious list of CIA alumni that includes renowned figures such as Anthony Bourdain, Cat Cora, and Rajat Parr.
Wiesinger's profound passion for culinary arts, coupled with his extensive 30-year career in the food & beverage industry, fueled his desire to pursue this advanced degree. He sought to become a more well-rounded professional with the ultimate goal of giving back to his community through continued education. Jeff's culinary journey began as a dishwasher at the age of 15, and throughout his career, he has consistently strived to enhance his knowledge and skills with an unwavering commitment to excellence. This recent achievement adds another accolade to his impressive academic journey, which includes graduating cum laude from Johnson & Wales University with a Bachelor's degree in food service management in 2001 and an Associates degree in culinary arts in 1999.
Jeff expressed his enthusiasm, stating, "I am incredibly humbled and excited to bring a deeper level of knowledge and creativity to our guests at Jeffry's Wine Country BBQ, through our award-winning food and our enhanced beverage program. With the support of my wonderful wife, Kathleen, and our fabulous restaurant staff, I was able to dedicate the time necessary to complete this graduate degree program. It is truly a testament to our commitment to continuous improvement and delivering the highest quality dining experience that I was able to accomplish this long-time goal."
Learn more about Jeffry's Wine Country BBQ here jeffryswinecountrybbq.com
Feature Image: Jeffry's Wine Country BBQ Chef Jeff Wiesinger celebrates his obtaining a Master's of Professional Studies Degree (MPS) in wine and beverage management from the renowned Culinary Institute of America (CIA). Photo Courtesy of Jeffry Wiesinger