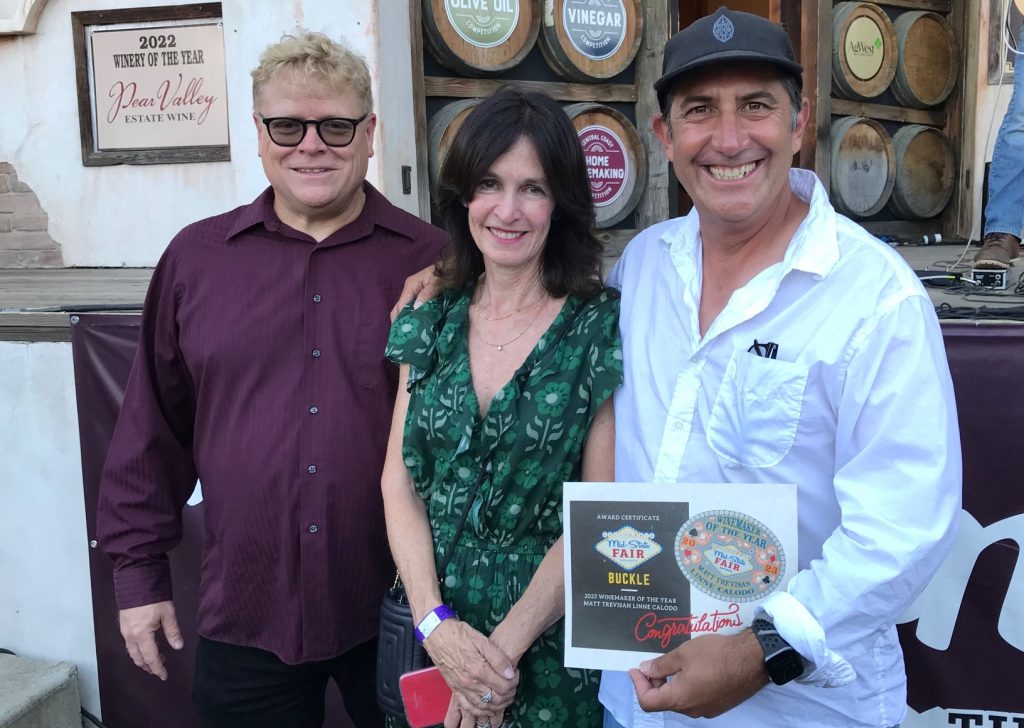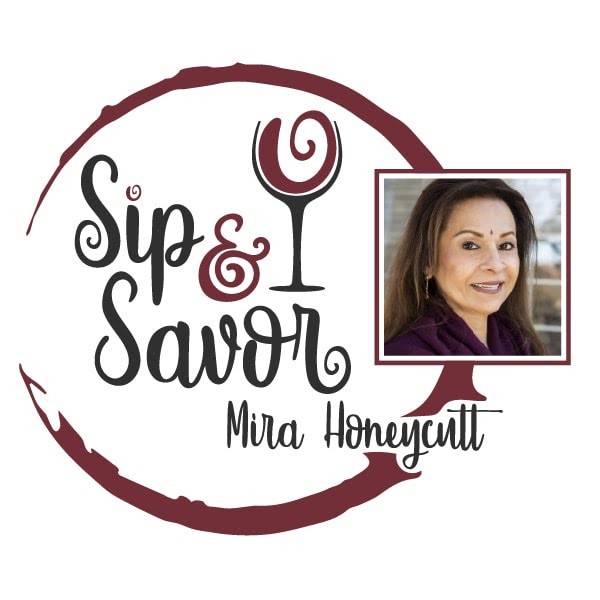 There was much to celebrate for the county's star winemakers, Matt Trevisan and Mike Sinor, when they were lauded this year at the San Luis Obispo County Wine Industry Awards. Trevisan, founder/winemaker of Linne Calodo Cellars, was honored as the Winemaker of the Year and Sinor, who wears two hats as founder/winemaker of Sinor La-Vallee Estate Wines and founding winemaker of Ancient Peaks Winery, was named Wine Industry Person of the Year.
Trevisan has been trailblazing the blend trend since he first began producing wines at the age of 22. However, his first brush with the industry was at age 19 driving a forklift at JUSTIN Winery. "I was the dork on the fork," he joked receiving the award from KCBX radio personality Neal Losey.
advertisement

Linne Calodo Cellar's luscious bold Rhône-style blends, some supported by Zinfandel, come from his Willow Creek District vineyard on Paso's westside. "All wines I produce start in the vineyard."
Sinor's talent is two-fold: his signature Bordeaux-style blends, rich and complex, produced from Ancient Peaks' vast vineyards in Santa Margarita appellation and the silky seductive Pinot Noirs and brilliant Chardonnays produced under his Sinor-LaVallee label that express the cool hillside terroir of his Bassi Ranch vineyard in Avila Beach.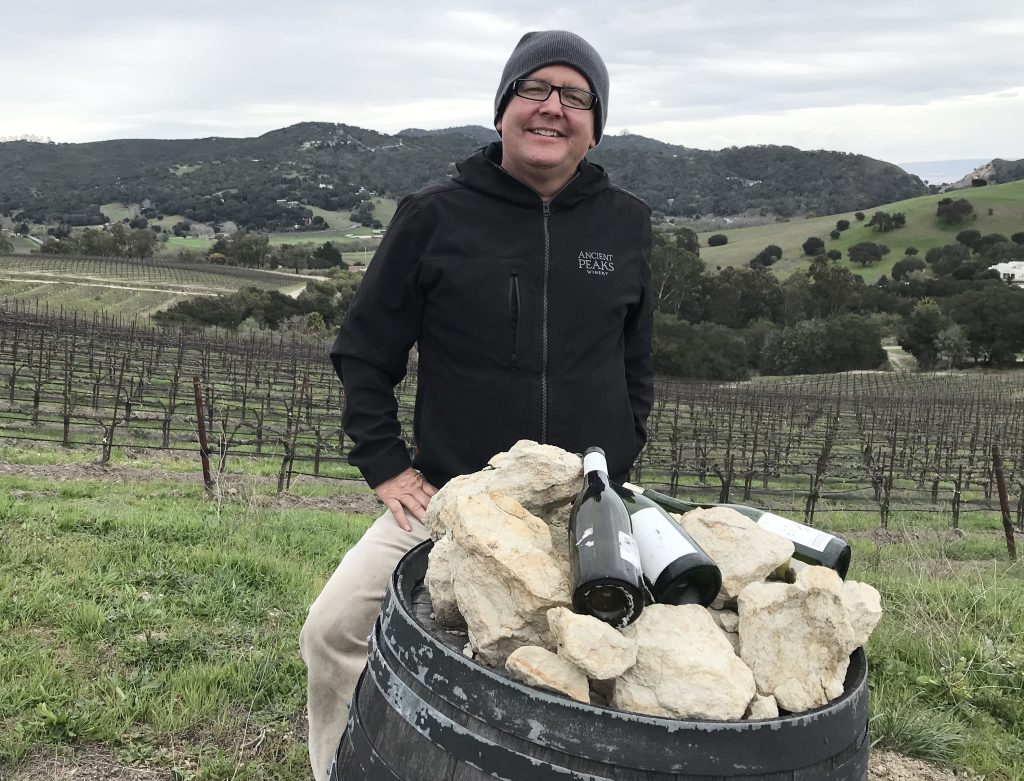 Along with Trevisan and Sinor, Erin Amaral of Pacific Coast Farming was honored as the Wine Grape Grower of the Year.
It was one of those triple-digit afternoons, yet the wine industry and local community turned out for the awards ceremony at the California Mid-State Fair's Mission Square, many of them to cheer Linda Cooks, the Liquor Manager at Albertson's, who received the Lifetime Achievement Award from Paso Robles Wine Country Alliance. Peachy Canyon Winery, among Paso's pioneering wineries, was honored as the 2023 Winery of the Year.
Concurrently, there was a wine tasting in progress where I got to savor some of the winners of the 21st Annual Central Coast Wine Competition (CCWC). Among them were Pear Valley's best red, a 2019 Merlot; Villa San-Juliette's 2022 best Rosé; Broken Earth's 2018 Sotto Voce, best sparkling; and Mission Angelica that goes through oak barrel aging for an average of 25 years, best dessert wine from Glunz Family Winery & Cellars.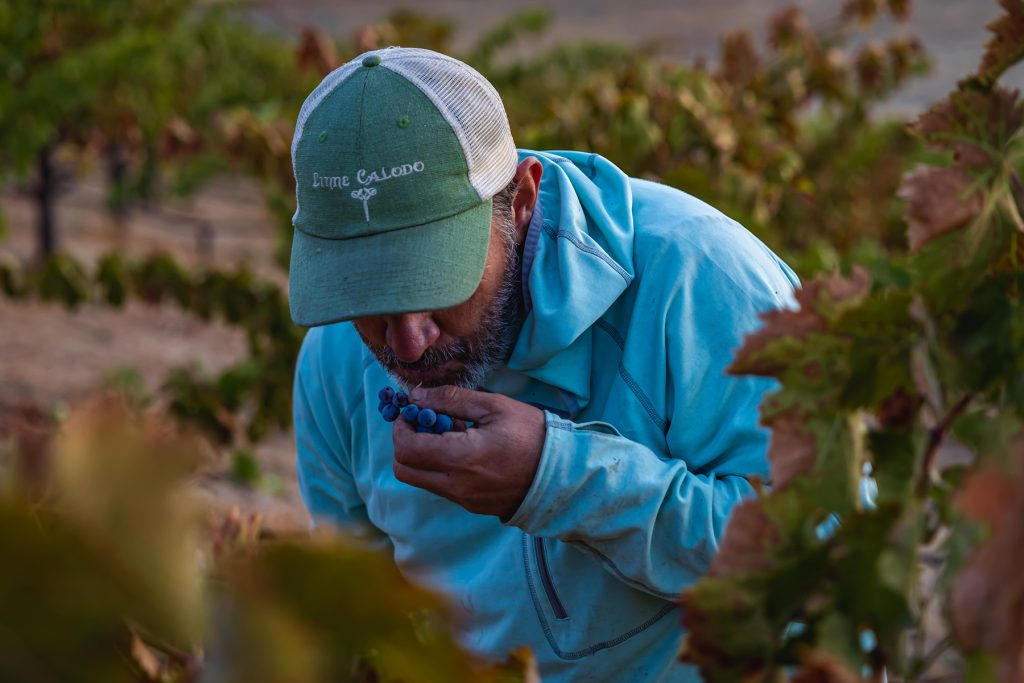 Matt Trevisan: Soon after the awards, I met with Trevisan at Linne Calodo Cellars after he had flown in on his private plane from a presentation trip to Las Vegas.
On the recent award, he reflected: "It's cool to be recognized. I've been in the industry for 28 years and never expected it," he said with his youthful grin. "I'm still the same person, still wearing dirty pants and a dirty shirt."
That person is more comfortable tinkering in the winery or tending his vineyards than attending dinners marketing his wines. But he recognizes the importance of personal appearances. "I want to tell people what we're doing and what our winemaking philosophies are," he said. "It also helps our distributors." Thus, he's learned to delegate to his trusted cellar team.
After graduating from Cal Poly, Trevisan's experience began at Paso's two pioneering wineries, JUSTIN and Wild Horse. "I was living the dream. I had a dog, a lot of debt and lived out of my car," he chuckled.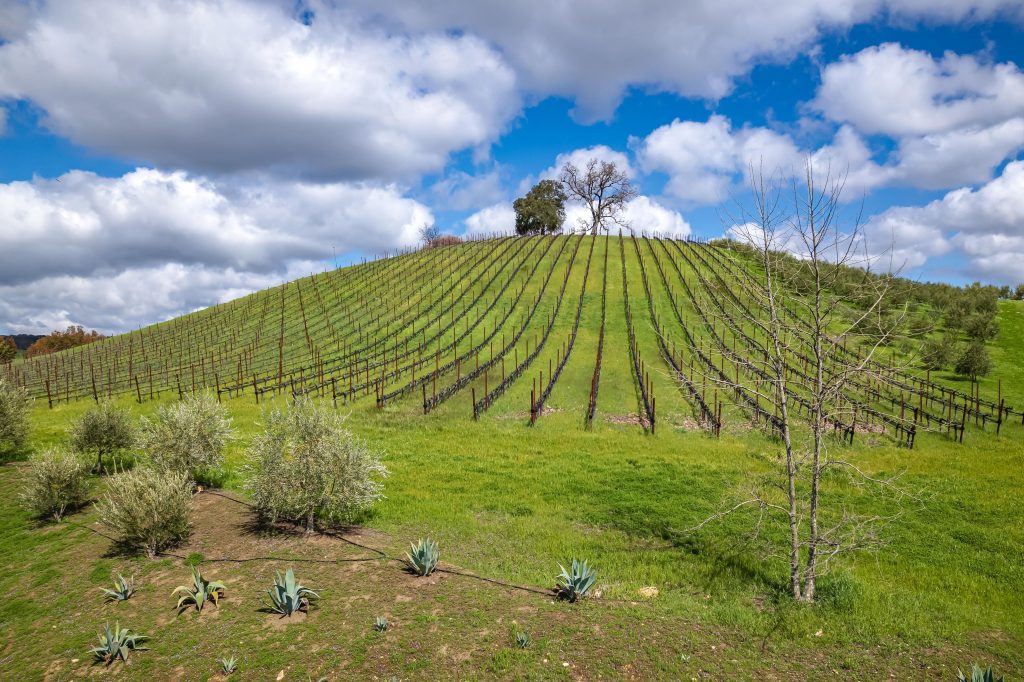 After a few years of rising to assistant winemaker position at both wineries, it was time to realize his dream. He started the Linne Calodo label in 1998, producing his wine at Wild Horse with fruit sourced from the famed James Berry and Cherry family vineyards. From a mere 300 annual case production to 1,000 cases, by the year 2000 it was time to branch out of Wild Horse and get his own space.
Matt and his wife Maureen acquired the 77-acre ranch in the Willow Creek District in 2002. I recall meeting him in 2005 when the winery was a simple barn where Trevisan walked us through a barrel tasting of a variety of esoteric blends. This was an eye-opener for me.
"You're an alchemist," I recall telling him. And that continues to be the Trevisan signature. "We were pretty early on in the blending scene," he admitted. "There wasn't an esoteric blend of Zinfandel, Syrah and Mourvedre at the time. The market's changed and we helped contribute to that American market."
Early on, the US market was dominated by varietally driven wines. Blends were regarded as second class, Trevisan noted. Winemakers, especially in Paso, a region noted for exotic blends, have been trying to change that for 25 years. "Blends keep the consumers' palate open to new trends; they create a mystery," stated Trevisan who contends that he's made over 200 wines to date. The red blend portfolio includes one called Martian, a Cabernet-driven Bordeaux-style blend, an absolute alien among Linne Calodo's Rhône-centric collection.
So, you're in the Cab business now, I ask? "You wanna please the public," Trevisan declared.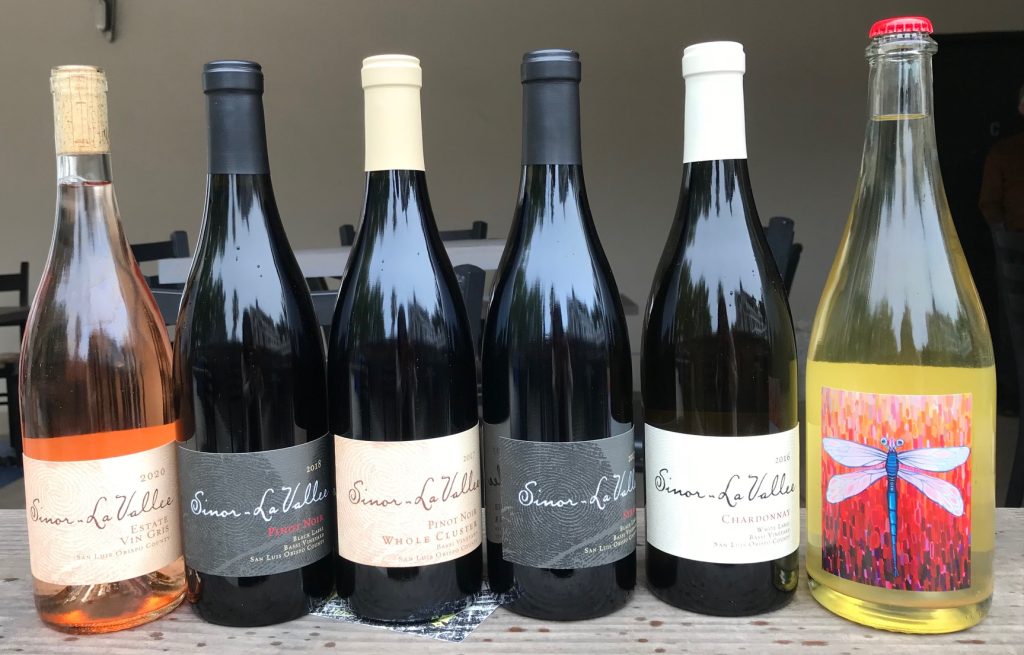 Mike Sinor : "I'm an old guard," Sinor told me. "Been in the business for 30 years so it's a real honor to receive this award from my peers. The best part about this industry is the camaraderie and friendships"
We spoke on the phone as he was absent from the awards event because he was attending the Crested Butte Food & Wine Festival in Colorado representing SLO Coast Wine Collective as its current president. His son Tomas, who has now joined the family business, accepted the award on his behalf.
Sure, it's great to get high scores and accolades from the wine media and other professionals, Sinor noted, but this award has a special meaning. "It's a different experience to be voted by my peers."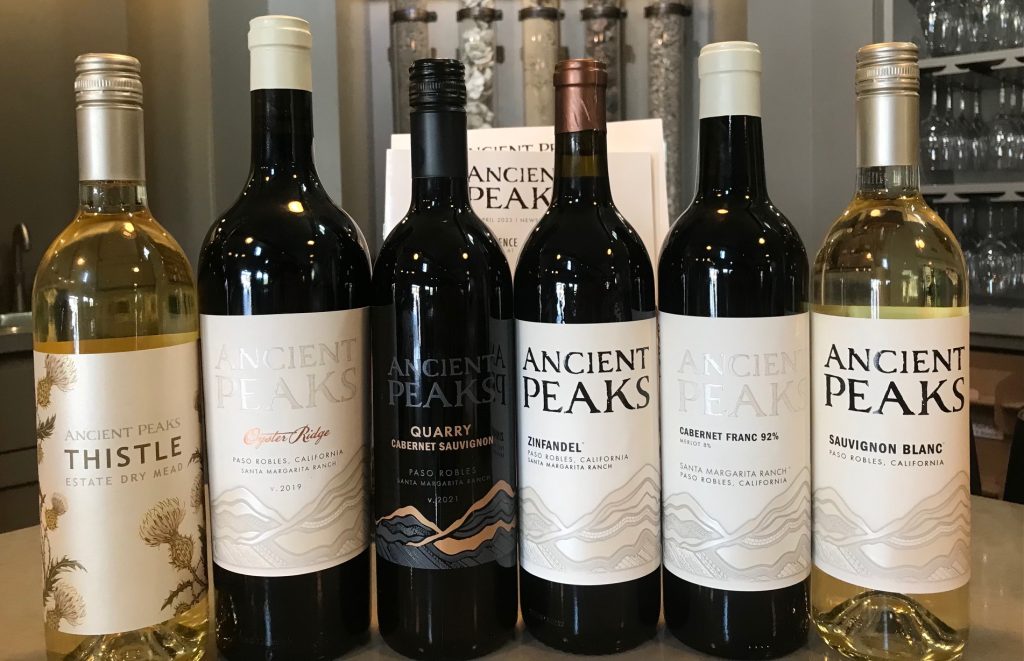 Sinor is a busy man. As a founding winemaker at Ancient Peaks Winery, Sinor oversees the winery's 70,000 annual case production of a vast portfolio ranging from Rhône and Bordeaux-style to Pinot Noir distributed in 46 States. Working along with Sinor is Stewart Cameron in charge of daily winery operations. "My role is overall looking at things, working the market and education," Sinor stated.
Sinor's label, a small 1,000 annual-case production of Sinor-LaValle wines, is produced from Bassi Ranch, the 112-acre sprawling hillside property in Avila Beach which Mike and his wife Cheri LaVallee acquired in 2013.
A mere 1.2 miles from the Pacific Ocean, Bassi is a 23-acre vineyard with a spectacular view. Rich with sandstone soil, the organic and biodynamic-farmed vineyard is planted to Pinot Noir, Chardonnay, Syrah, Grenache, Pinot Grigio and Albariño. These wines express the purity of coastal terroir, low in alcohol, ringing with brisk acidity and freshness, juicy fruits and a bracing minerality. This portfolio of wines is offered at the Sinor-La Vallee tasting room in Avila Beach. 
PASO ROBLES PRESS MAGAZINE
Copies of Paso Robles Press Magazine are directly delivered to 23,000 readers in zip codes 93446, 93451, and 93465 and 2,000 dropped with support from advertisers and subscribers. Together, we are Making Communities Better Through Print.™
To subscribe or advertise, click here.