Public is invited to see the facility on Saturday, Feb. 25, for a Gathering with People and Horses event
PASO ROBLES — One local nonprofit is using horses to help people embark on life-changing journeys. Life Coaching with Horses, located just outside of Paso Robles, has been operating as a nonprofit for the past three years.
Master Facilitator Coaches Kasia Roether and Jutta Thoerner began Life Coaching with Horses as a for-profit organization, conducting workshops, but at the start of the COVID pandemic, they sat down to discuss the future of their organization. Working for profit never felt right to Roether and Thoerner. The two wanted to give back to people and other nonprofits who don't usually get to receive.
advertisement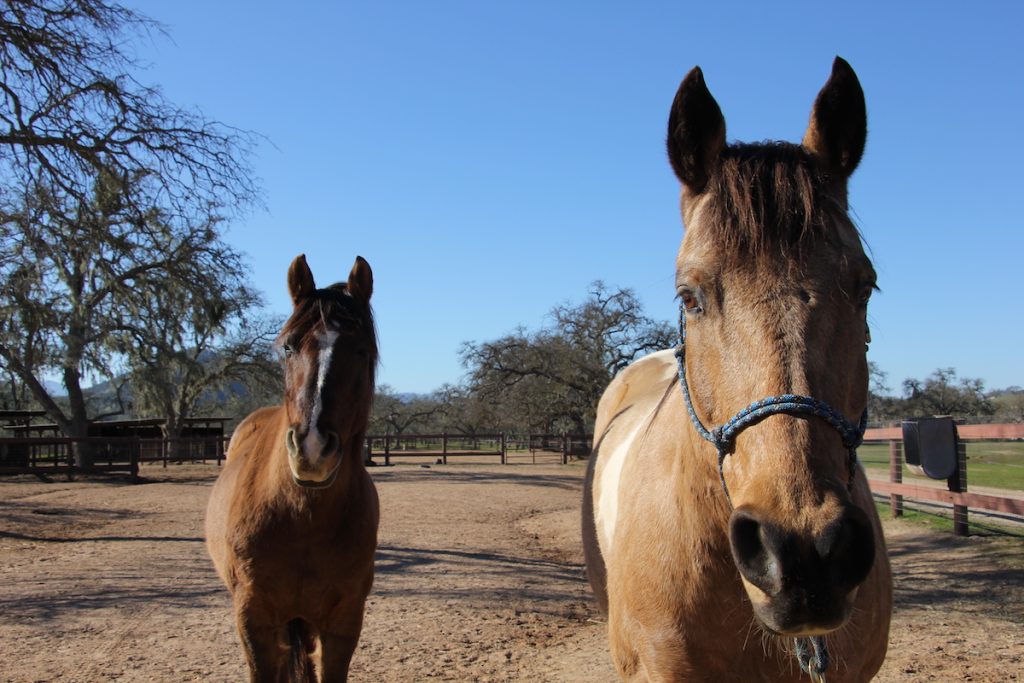 "It instantly felt better," said Roether about their transition. "We both have experienced the value of this work, and we've seen the benefits and results when working with others, and we wanted to make it available to a wider range of people."
Since becoming a nonprofit, Roether and Thoerner have worked with Hospice SLO County, Lumina Alliance, Resilient Souls and more. They support military personnel, law enforcement agencies, first responders, firefighters, medical staff and mental health workers, but anyone can reach out to them for services.
Thoerner explains the reason behind including horses with life coaching: "Horses don't judge us — we can show up however we feel."
She explains horses have the ability to mirror people's emotions — even if we try to hide them. But as she said, the horse's nonjudgement has a way of making clients feel safe — a horse's natural instinct is to feel their best self and that can project itself onto the person working with them, creating a calming or relaxing sense.
During sessions, Thoerner and Roether offer honest feedback to any human behavior changes, emotion, or intellectual state, providing the participants with unique support.
"It's a joyous experience for me when I can see how people love what we are doing and how grateful they are. That's what giving back is all about," said Thoerner.
Thoerner and Roether both come from horse training backgrounds that eventually evolved to include life coaching.
Thoerner grew up on a horse ranch in Germany, where she spent her time in nature with her dog and pony. She developed a deep connection to both the horses and nature, which set a precedent for her future. Her education background includes horse breeding, physiology and all aspects of horse husbandry, as she earned a Master's degree in farm management in 1983.
She immigrated to the U.S. in 1995, continuing to work with horses. Later, in 2010 she became interested in life coaching and enrolled and completed the Martha Beck Coaching program. In 2017, she graduated from the Center for Equus Coaching as a certified equine master facilitator and coach.
Roether, who is from Poland, was first introduced to horses when her parents owned a draft horse that she cuddled with in the barn when she was a little girl. That sense of peace was planted into her soul, and never forgotten.
"I had the memory of how I felt around the horses when I was a child and that never left me," she said.
In 2000, Roether came to the U.S. to expand her knowledge and experience with equine through training a multitude of horses with professional trainers from top-rated, globally recognized breeding and boarding farms in Pennsylvania, Kentucky, and California.
Roether went on to collaborate with programs like PATH, EGALA, Morning Star Youth Ranch, and veterans organizations to facilitate and coordinate the use of horses for therapy, counseling, and alternative forms of support.
She too, eventually studied under Martha Beck and completed Center for Equus Coaching training and becoming a certified equine master facilitator. Roether and Thoerner met through a life-coaching training and after learning they both lived in North County, decided to work together.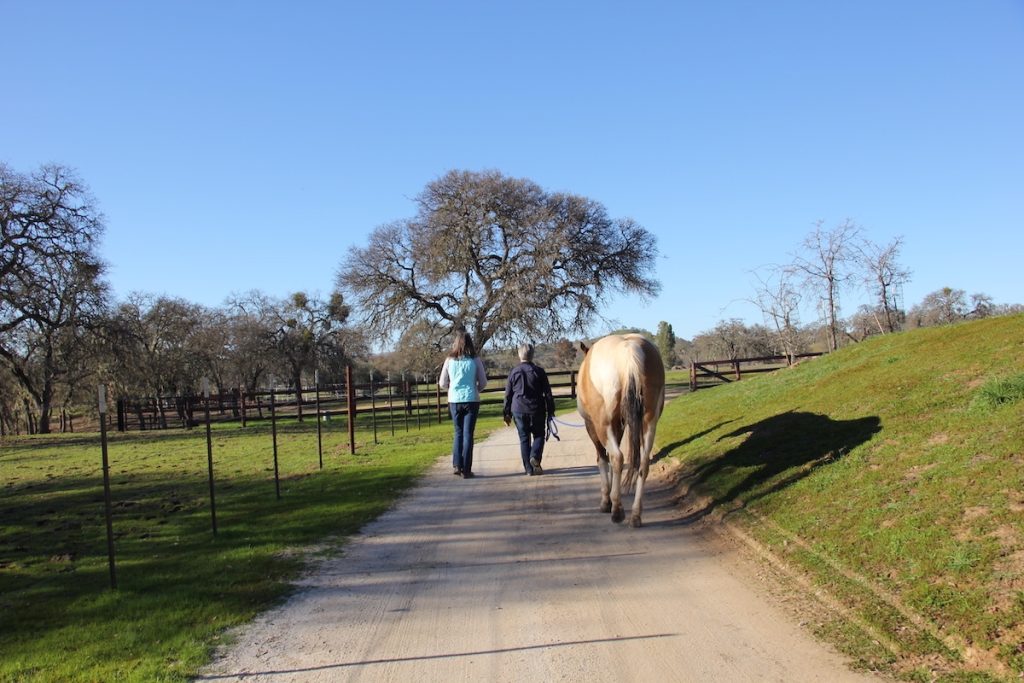 "Our work helps people center, balance, and reconnect with themselves and figure out who they really are," says Roether. "Life coaching in general, is about looking at things now and making forward progress."
At the start of becoming a nonprofit, Roether and Thoerner were thankful to have a beneficiary help them with start-up funds. Since then, they have been able to receive a few small grants to help with ongoing costs. While they will not turn anyone away seeking their services, donations are always appreciated to help them serve more nonprofits and keep their operation going.
On Saturday, Feb. 25, Life Coaching with Horses is inviting the public to their facility for a Gathering with People and Horses event featuring Restoring Relationships. Throughout the year, they will have more opportunities for the public to learn more about Life Coaching with Horses.
Find more information on the nonprofit at lifecoachingwithhorses.org