The local brewery brought in 67 breweries from all over the world
PASO ROBLES — Over 4,000 people from all over the country showed up at the Paso Robles Event Center for the 10th Annual Firestone Walker Invitational Beer Festival (FWIBF) on Saturday, June 3. Like years prior, the event sold out almost as soon as the tickets went on sale.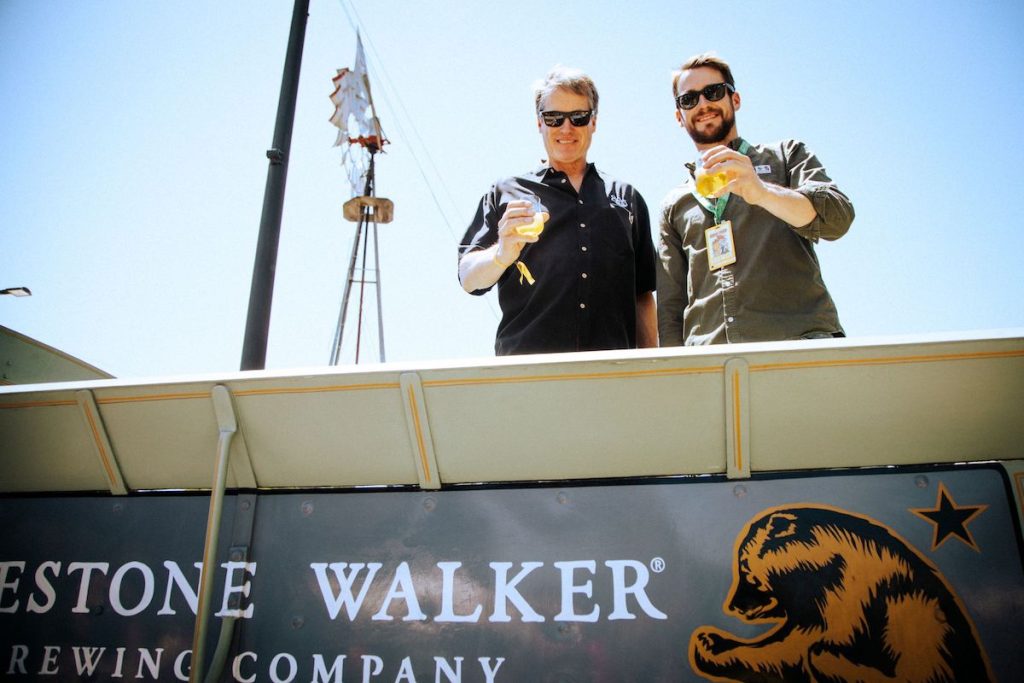 "We had about 4,000 some people from all over the country come in to drink the beers from 67 breweries. It was just an amazing turnout, great energy, and we had some really cool bands there," said Firestone Walker's COO, Nick Firestone.
This year, the bands featured at the FWIBF were The Brothers Comatose, a five-piece bluegrass band from San Francisco, and the local Mark Adams Band.
advertisement

Like in years past, the FWIBF also boasted a large amount of local restaurants to pick from while attendees tasted the array of international and American beers offered.
"The international piece of it [the beer fest] is really cool, I think. For me personally, you know, there's a lot of California breweries that I can visit fairly easily. But I always make a point of hitting all the international brewers because those are obviously more difficult to come by," added Firestone. "That's one of the things that we try to accomplish in this beer festival, is to bring beers to Paso Robles that aren't readily available, that you can't try. And the California breweries bring beers that are only available at the festival."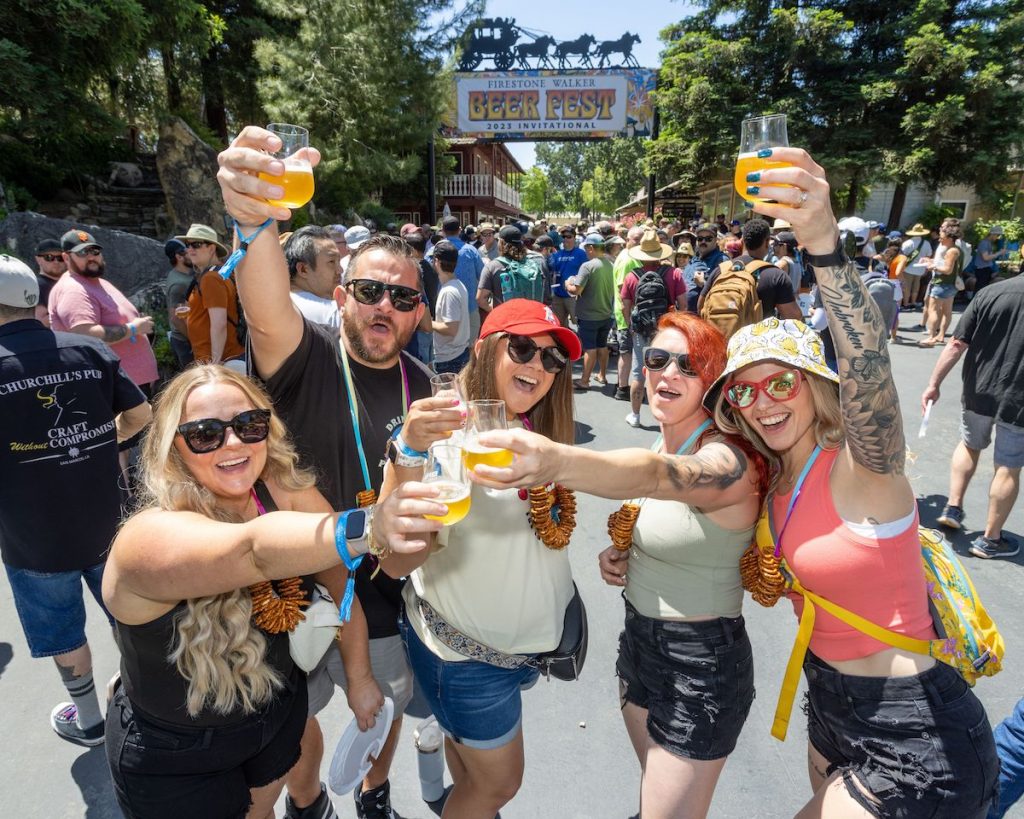 This year's international breweries included: Birrificio del Ducato, Birrificio Italiano, Cervezeria Antares, Cervejaria Bamberg, Frau Gruber, Garage Project, Mahrs Brau, and Brouwerij Oud Beersel.
As attendees of the FWIBF went around drinking and eating, they were able to vote for their favorite brewery and restaurant. People's Choice Award for Best Brewery went to Green Cheek Brewing Company from Southern California, while People's Choice Restaurant went to Benny's Pizza from San Luis Obispo.
"It was a fantastic orchestra between our team, the attending breweries, all the local restaurants, Pioneer Days, and their staff," Firestone said.
The FWIBF continues to benefit Paso Robles Pioneer Day.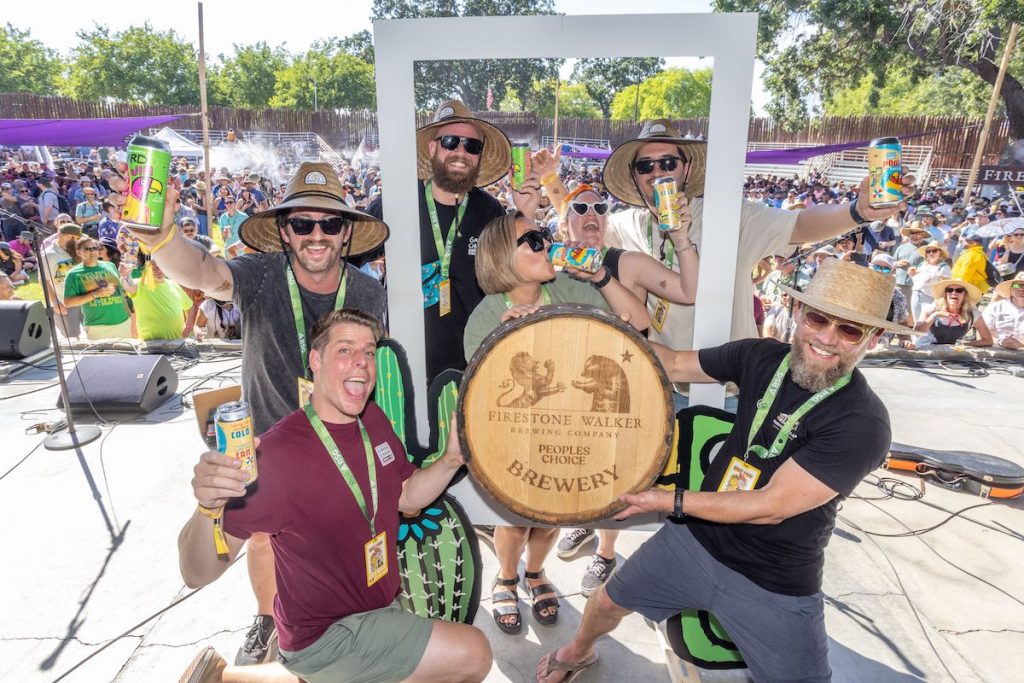 On top of the actual beer fest, Firestone Walker decided to build out their event this year so that locals who did not secure tickets to the FWIBF could still participate in all the fun.
"It's a good problem, but a tough problem that we sell out so quickly because there's so much demand sort of nationally for all these cool brewers who come in from all over the world," Firestone added. "Sometimes it leaves some of the local community in a lurch. They don't get to participate necessarily. So these peripheral events, I think, were really our way to sort of bring in the local community a little bit more."
On Thursday, June 1, Firestone Walker hosted a concert at Paso Robles Park featuring Dante Marsh and the Vibe Setters, with plenty of beer being poured throughout the night. And then, on Friday, June 2, they hosted the Invitational Kickoff Block Party at the brewery.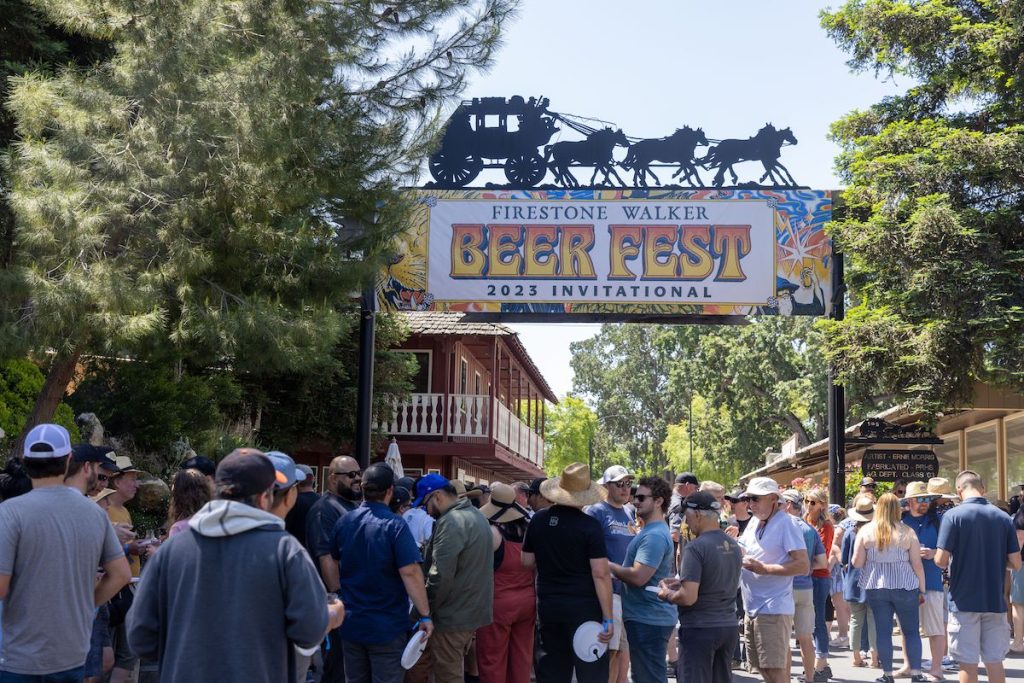 "We shut down Vendels Circle, right in front of the brewery, and had a block party and gave tours and had a band and an open pit BBQ. It was just a great opportunity to celebrate with the locals and kick off the weekend," Firestone stated. "You couldn't drive down Ramada. There were cars just absolutely lined up all the way down the street from the gas station to the end of the railroad tracks. Not an empty seat in the house. It was just a really great energy, and we had tours going until late in the night."
Firestone added that Firestone Walker Brewing Company would be hosting the Concert in the Park and the Invitational Kickoff Block Party again next year, with the possibility of it being even bigger. While the exact date for the 11th Annual Firestone Walker Invitational Beer Fest has not been decided, keep an eye out for those dates when they drop.
Feature Image: Firestone Walker's Brewmaster Matt Brynildson rings in the Firestone Walker Invitational Beer Festival as part of the 4,000-plus crowd enters the Paso Robles Event Center. Contributed Photo