Three local agriculture leaders honored at California Mid-State Fair
By the San Luis Obispo County Farm Bureau
Photos by Tom Meinhold Photography
PASO ROBLES — Local agriculture organizations recognized three San Luis Obispo County farmers and ranchers during the California Mid-State Fair's annual Cattlemen and Farmers Day at the Paso Robles Event Center on July 20.
The 2023 award recipients are:
advertisement

George Donati, Agriculturalist of the Year;
Suze Evenson, CattleWoman of the Year; and
Mike Massey, Cattleman of the Year.
The awards were selected by members of the San Luis Obispo County Farm Bureau, San Luis Obispo County CattleWomen, and San Luis Obispo County Cattlemen's Association.
"This is a special annual tradition for our local agriculture community dating back to 1963," explained Farm Bureau Executive Director Brent Burchett. "These three individuals embody our proud farming and ranching heritage in San Luis Obispo County."
George Donati, 2023 Agriculturalist of the Year
San Luis Obispo County Farm Bureau has selected local farmer and vineyard industry leader George Donati as the 2023 Agriculturalist of the Year.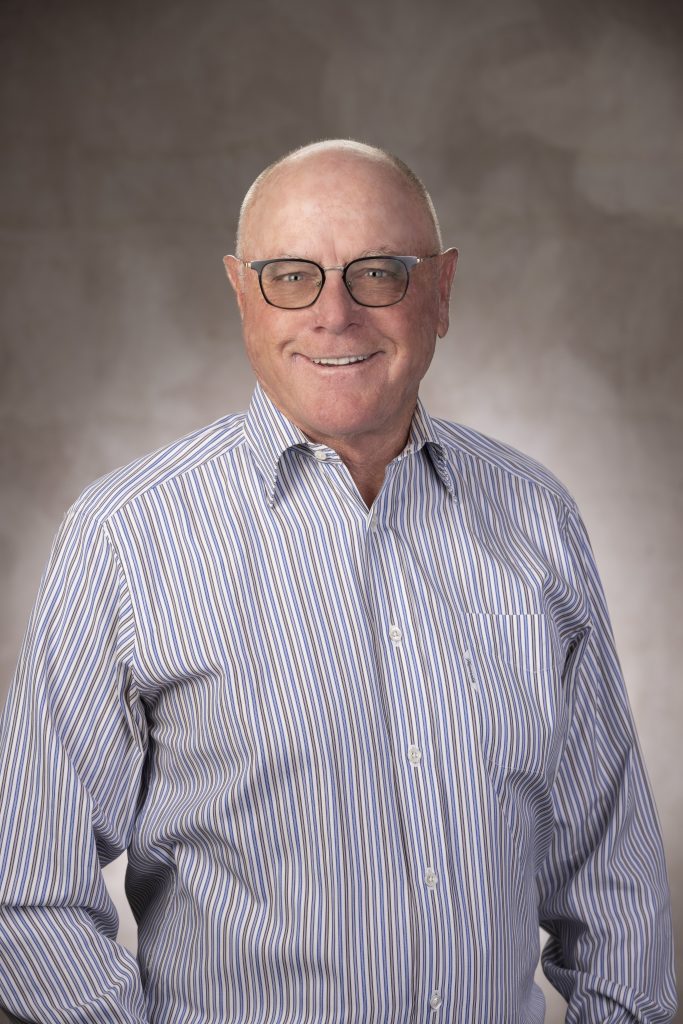 The Agriculturalist of the Year award recognizes distinguished success in the agriculture industry and a lifetime of dedication to advancing San Luis Obispo County's proud farming and ranching heritage.  
His 50-year career working in agriculture has been marked by advancement of the local agricultural community and service to his fellow farmers. Born in 1951 to Clarence and Nancy Donati of Santa Maria, George has five siblings, Jane, Leslie, Jim, John and Tricia.
George Donati's San Luis Obispo County roots run deep. Donati's paternal great-grandparents emigrated from Switzerland to Cayucos in 1875, and the Donati family has been on the Central Coast ever since. Before becoming sheepherders and land owners in Fresno, California, Donati's maternal great-grandfather and great-grandmother emigrated in the 1890s from Spain and France, respectively.
George's father and all of his brothers were farmers and ranchers. From the age of 12, George says he worked every summer on the farm. Working in agriculture from a young age would shape the trajectory of Donati's life. "I learned to work hard growing up on the farm," he says. "I used this work ethic in every job and position I've held."
After graduating in 1969 from St. Joseph High School in Santa Maria, Donati attended California Polytechnic University, San Luis Obispo majoring in Agricultural Business Management. He received his bachelor's degree in 1974 and married his wife, Kristi, in 1975.
Donati worked on his father's Santa Maria farm for four years after college until he accepted a position as Vineyard Manager at Robert Johnson Farms in Madera, California in 1978.
It was there Donati's experience growing grapes first began. "On my first day," George recalls, "the boss takes me out to introduce me to the workers and says, 'George is here and he wants to run the farm, and he knows absolutely nothing about grapes.' Then he walks away. I was just deflated when he said that, but I know why he said it. He wanted those guys to teach me, and they did."
Seventeen years later, Donati got the opportunity to return to the Central Coast as Vineyard Manager of Pacific Vineyard Company in 1996. He served in that role until 2019 when he became Owner and General Manager of the company, now called Pacific Coast Farming.
Today, Pacific Coast manages nearly half of the vineyards in Edna Valley, and farms a total of 1,400 acres of wine grapes and 75 acres of citrus spanning from Lompoc to Paso Robles.
In a 2019 profile of the SLO Coast wine region, Wine Industry Network wrote about a Donati-managed vineyard that is especially revered by winemakers, Spanish Springs Vineyard. "The farmer and manager is George Donati, who may be, from the standpoint of the wine consumer, the most profound behind-the-scenes architect of the wines of the SLO Coast." Donati works with numerous wineries and about 30 landowners.
In 2012, Pacific Coast Farming received the San Luis Obispo Chamber of Commerce Green Award for its environmental stewardship, and the Paso Robles Wine Country Alliance named George Donati the 2013 Wine Grape Grower of the Year.
He is actively involved with the San Luis Obispo Groundwater Sustainability Plan process for the SLO and Edna Valley Groundwater Basins, serving as an alternate member for the Edna Valley Growers Mutual Water Company. Donati was an early leader in development of the Vineyard Team's Sustainability in Practice (SIP)™ Certification program in 1994, and is a longtime member of Farm Bureau, SLO Coast Wine Collective, and Paso Robles Wine Country Alliance.
Supporting and mentoring the next generation of agriculturalists has been a focus for Donati. He serves on the Wine & Viticulture Advisory Board at Cal Poly and Pacific Coast Farming manages Cal Poly's Trestle Vineyard. Dozens of Cal Poly students have interned at Pacific Coast over the years, including Erin Amaral. Amaral got her start as an intern sugar sampling wine grape blocks in 1998. Today, she is a business partner at the company, serving as Vineyard Manager.
"George has taught me some valuable lessons in leadership and taking care of our employees and the vineyards we manage over the years," Amaral says. "I am so honored to have personally grown with George over my career, and I would not be where I am today without his support."
Donati says being recognized by the Farm Bureau and industry colleagues is an honor. "I would like to thank my wife, my family, Jim Efird and the Niven Family for giving me the opportunity at Pacific, and all the people who work with me, especially Erin Amaral and Jim McGarry."
George Donati has been married to his wife, Kristi, for 47 years. The Donatis have two children, son, Kory (40), and daughter, Kayla (36). Kory and his wife, Cheri, live in Clovis, California with their two sons, Brody (11) and Lucas (9). Kayla and her husband Matthew Barnes live in Orcutt, California with their 3 children Ava (11), Owen (8) and Cody (4).
San Luis Obispo County Farm Bureau has given the Agriculturalist of the Year award annually since 1988, making Donati the 35th person to receive this honor.
Suze Evenson, 2023 CattleWoman of the Year
San Luis Obispo County CattleWomen have selected San Miguel rancher and community leader Suze Evenson as the 2023 Cattlewoman of the Year.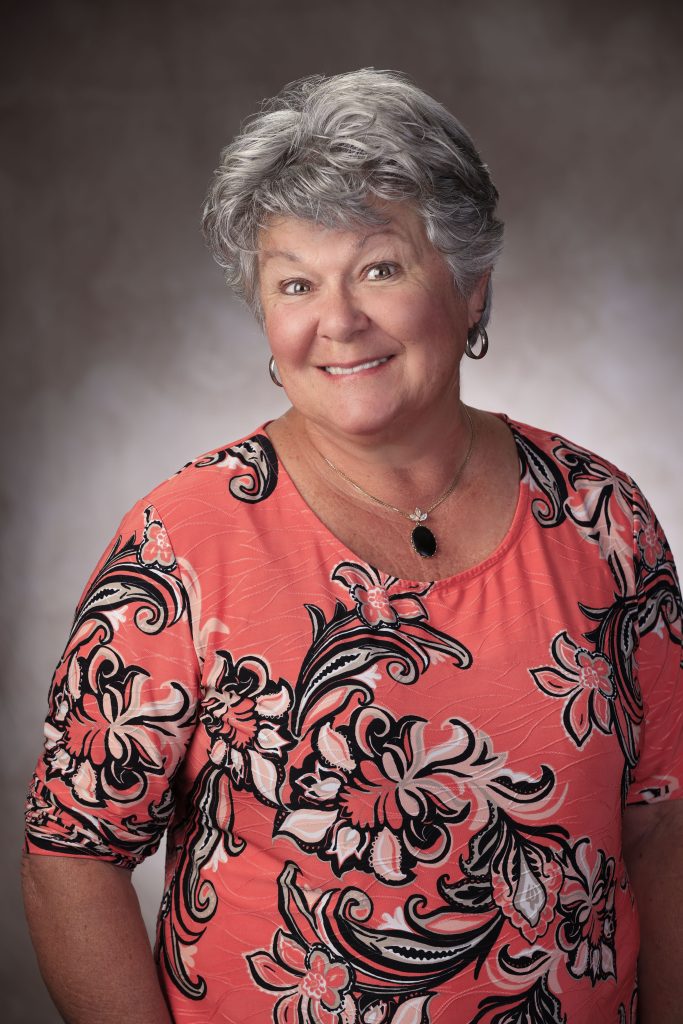 Born in Ojai, California in 1953 to Leland and Betty Stiles, Suze has one sister, Kathy. As a child growing up in the Ojai Valley, she was exposed to the sweet smell of orange blossoms in the spring and riding her horse downtown with friends. 
After graduating from Nordhoff High School in 1972, Suze worked for the County of Ventura in the Mental Health Emergency Services Inpatient Unit as the Inhouse Secretary. She went on to work for a company her father helped start that made wiring harnesses for classic car restoration. Suze moved to Couer d' Alene, Idaho for three years and worked for a company that made water purification systems, "but it turned out to be too cold for this Ojai girl," Suze says, and she returned to California where she met the love of her life, Dale.
The Evensons have two sons Ahrean (Aaron) and Casey, and four grandchildren, August, Aymie, Holt and Callahan.
Her exposure to the cattle industry began when Suze and Dale were married in 1986. "From then on," Suze recalls, "my life took a turn from watching cattle drives on Sunday night TV episodes of 'Bonanza,' to raising two boys on a beautiful cattle ranch in San Miguel. In a few short years with growing boys, I learned how to form a human stock panel by standing and holding hands at arm's length with the boys, to watching them learn how to drive by standing up in the seat and turning the wheel while Dad fed hay off the back of the truck. I know that the first words they understood coming out of Mom's mouth were 'Hold on!'"
After her boys started at Pleasant Valley School east of San Miguel, Suze says she was fortunate to get the job as School Secretary and worked there until retirement. Suze remains active in volunteering at the school today where her grandkids now attend, serving as a member of the Pleasant Valley Joint Elementary School District Board of Trustees.
Suze's extensive community service includes serving as Board Member and Secretary for the Adelaida School House Historical Society, Board Member on the Pleasant Valley-Estrella Cemetery District, a docent at the Paso Robles Pioneer Museum, and as a member of the San Miguel Lions Club. She is a California Mid-State Fair "Friends of the Fair" member, having served as a volunteer for 20 years helping out in the Livestock Office and Arena. The Evensons are members of SLO County Farm Bureau, the Range Improvement Association, and Independent Grape Growers of Paso Robles Area.
Suze also serves as Secretary of the SLO County Agriculture Education Committee. Thousands of local fourth graders have taken part in Suze's "owl pellet" educational presentation over the years at the annual Great AGventure event in Paso Robles and Arroyo Grande. Suze says after she explains what exactly the pellets are, the kids' reactions are either "Yuck!" or "This is so cool!"
In her spare time, Suze loves hosting Sunday barbecues with family and neighbors, traveling, taking care of her plants, and reading a good mystery book with a glass of wine in her favorite chair.
Few embody what it means to be a San Luis Obispo County Cattlewomen more than Suze Evenson. Her many leadership positions over the years include Committee Chair for Membership, Cattle Health, Beef Promotion, and Scholarships. From 2018-2020, Evenson led the organization as President.
For all her many volunteer roles, Suze says CattleWomen's will always hold a special place in her heart.
"This has been the best, most important, and fun organization that I have ever been lucky enough to join as a member," Evenson explains. "Every heart and soul of my Cattlewomen friends are loving and giving ladies who never cease to amaze me with their dedication to helping the beef industry. I have made many wonderful friends in my SLO County Unit and appreciate them more and more every day. I am blessed."
San Luis Obispo County CattleWomen has given the Cattlewoman of the Year award annually since 1965, making Evenson the 58th person to receive this honor.
Mike Massey, 2023 Cattleman of the Year
San Luis Obispo County Cattlemen's Association has named local rancher and cattle industry leader Mike Massey the 2023 Cattleman of the Year.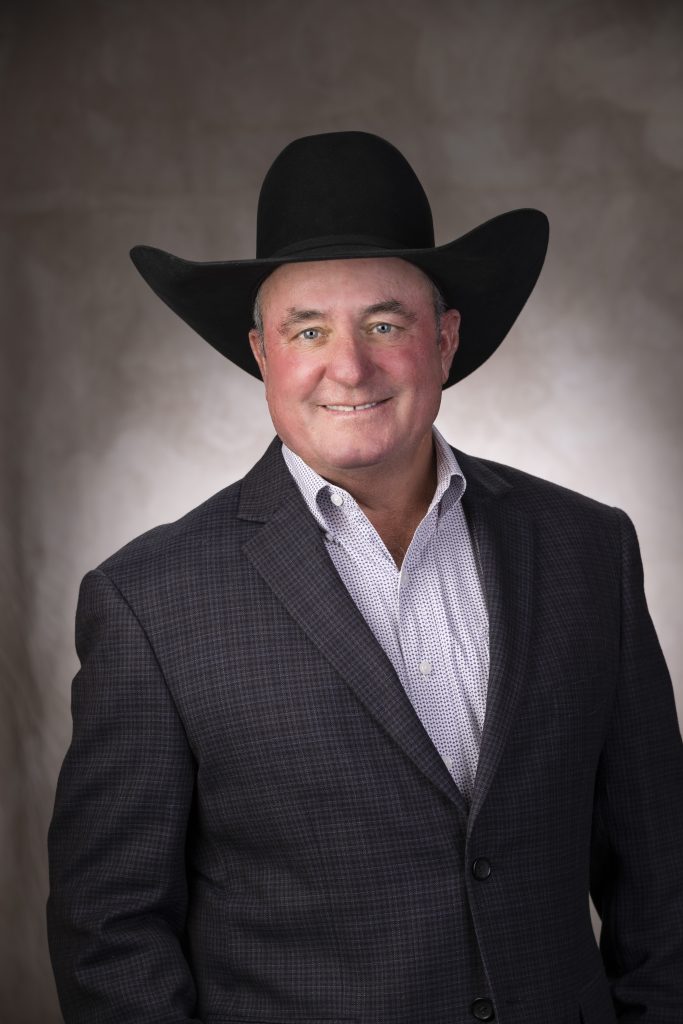 Born in Paletine, Illinois to Bill and Rosette Massey in 1963, Mike Massey has seven siblings, Denise, Maureen, Renee, David, Craig, Brian and Bonnie. The Massey family came to California in 1971, when Mike's father was transferred to a position in Fullerton, California.
Massey aspired to be a cowboy from a young age. He credits the beginning of his lifelong love of agriculture to his high school FFA teacher Gary Hunt. "Mr. Hunt impressed upon me to work hard at whatever I was doing," Mike recalls. After graduating Fullerton High School at age 17, he told his parents that a job was waiting for him in Bakersfield. There was not actually a job waiting for him, but he soon found work at a diversified cattle and farming operating, Costerisan Farms.
Farm boss, Lowell Costerisan thought Mike was "too small and wouldn't make it," but he did. As they worked together, Costerisan became like a second father to him. Massey recalls being "fired a lot, but never for more than a few hours." Massey learned to "rope and ride, start colts, and you name it, that's where it all began."
His father's advice led Massey to start taking night classes at Bakersfield College before transferring to California Polytechnic University, San Luis Obispo in 1985. It was there that he met his future wife Lillian (Lil) Varian, while being roommates with Lil's brothers. To pay the rent, Mike helped Lil's mom, Zee Varian, start colts on the family ranch.
After graduating Cal Poly in 1988 with a Bachelor of Science in Agricultural Management degree, he took a job in Lompoc at Cojo Jalama Ranch as Assistant Ranch Manager. Three years later, Massey went to work at Western Stockman's Market in Famosa as a Field Representative soliciting ranchers to send cattle to the auction.
In 1992, Mike and Lil married before moving to the V6 Ranch in Parkfield, and the couple started a cowherd on leased ground in San Luis Obispo County. The Masseys are the proud parents of two daughters, Sage (25) and Sammy (20).
"The greatest joy of my life has been watching our girls grow up," Massey says. "Sage competed on the Cal Poly Rodeo team and graduated from California Polytechnic University, SLO with her bachelor's degree. Sammy will be a junior at Cal Poly, SLO this fall, is on the Rodeo Team, and was this year's Poly Royal Breakaway Champion. Both girls, alongside Lil, have become accomplished horsewomen and have established a well-recognized Massey Livestock horse breeding and training program."
Mike and Lil are proud supporters of the local agriculture community, whether through the California High School Rodeo Association District 7, Cal Poly Rodeo Boosters, providing cattle for rodeo events, buying 4-H and FFA projects at the California Mid-State Fair, supporting various charities, or helping fellow ranching families with cattle brandings.
A special opportunity emerged in the year 2000, when Massey had the opportunity to take over management of the Templeton Livestock Market with Randy Baxley and Chad Davis for the next 11 years. After the partnership ran its course, Massey continued to run more and more cattle, mostly yearlings, in California, Nevada, Nebraska, Colorado, Idaho, and Wyoming, while simultaneously marketing cattle for his many customers in and around San Luis Obispo County.
Massey says one of the best things about being on the road is getting to see so many different ranches and beautiful country in the western United States. For SLO County Cattlemen's Association, his work provided valuable insight into what was happening on the ground with the cattle market. "When Steve Johns was Cattlemen's president several years ago, he would call me up for a report before the Cattlemen's meeting and say, 'Since you don't come to meetings, you can be my man in the field!'" Massey recalls.
Supporting organizations like the Cattlemen's Association and Farm Bureau is important, Massey says. "In the difficult California regulatory and political environment we are in, these groups help protect our property rights and freedom to farm and ranch," Massey explains. "I have so much respect for the work our Cattlemen's Association does on behalf of our industry, and the work they and our Cattlewomen do to educate local youth about ranching."
Partnerships have been a key part of Massey's success in the cattle business. "I've been blessed over the years to have the best partners a guy could have. Partners like Tim and Kate Hearne, Nessen Schmidt, Katy Varian, John Nino, Dave Wood, Kent Hirdes, Wyatt Bourdet, Joseph Sill, Dan Wixom, Duane Baxley, Claude Loftus, Randy Baxley, John McCarty, and Chad Davis. There are also so many other great cattlemen I've gotten to know like John Lacey, Dick Nock and Richard Stober. I want to thank all my great customers over the years, so many of whom I've become good friends with."
Massey says he could not be in the cattle business without the help of his family and trusted employees. "I am so grateful for my niece, Kayla Santos, who runs my entire office, my right-hand man, Sam Swan, my wife Lil, daughters Sage and Sammy, and my wife's family, the Varians."
San Luis Obispo County Cattlemen's Association has given the Cattleman of the Year award annually since 1963, making Massey the 60th person to receive this honor.