Tucked away, safe and sound out of earshot of the zooming cars on the 46, is a little oasis filled with all your favorite animals waiting to meet you. Conservation Ambassadors Zoo To You offers the most in-depth hands-on experience with all the animals you thought you would never see up close, and just when you think it can't get any better, an otter will climb on your lap while enjoying a nice snack.
Zoo To You, which is owned and operated by David and Lisa Jackson, sits on 40 acres and has been in business since 1991. Part of the charm of the zoo is that it is both incredibly famous, yet relatively unknown. David and Lisa have, more than likely, already brought their animals into your home before and you didn't even know it. No, they didn't sneak them in while you were sleeping like some mixture of Steve Irwin and Santa Claus. They brought them through your television. If you've seen a cute little fox on "Good Morning America" or an owl on "The Late Late Show with James Corden," there is a good chance those animals live right here in San Luis Obispo County.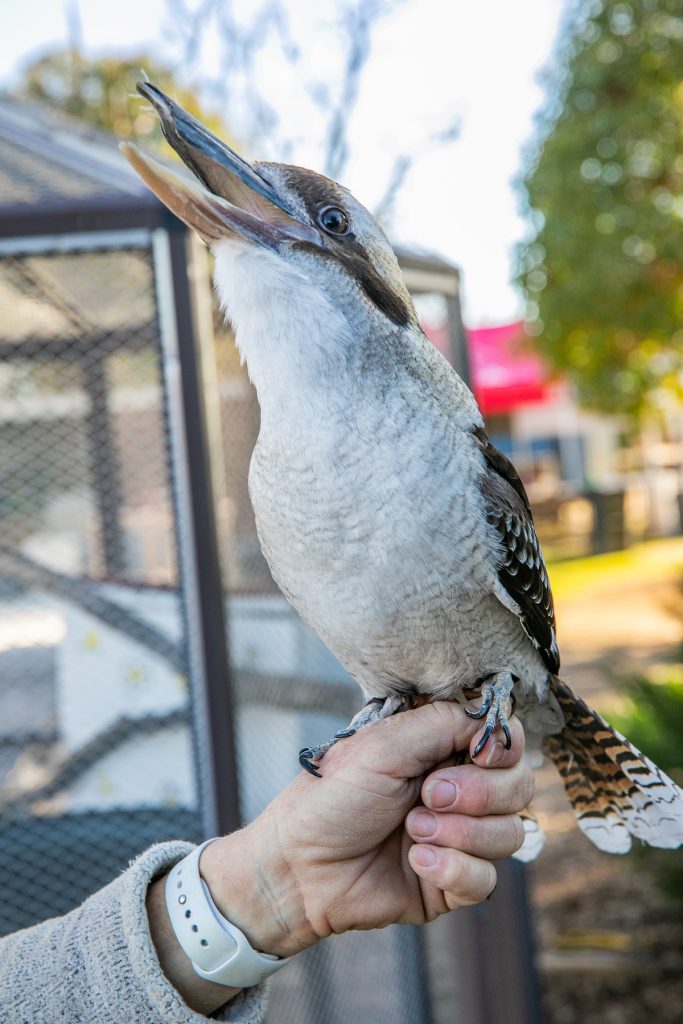 Boasting over 50 animals at its site with many more located in their other facility in Auburn (Wild Things), Zoo To You has everything someone could ever want but it doesn't operate like your typical zoo. You can not show up and buy a ticket and tour the zoo on your own — this zoo is meant for education and experiences you can't get anywhere else.
"It has been David's dream since he was a kid to start a rescue zoo," Lisa Jackson says of her husband. "Not just to save animals but to teach kids about conservation because if you touch their hearts. If they get to meet these animals then they want to do something about it they want to help them in the wild. We have a team of people that go out and do school programs and library programs — especially in the summertime. We try to make it specific for that age group. So, we have a cute one that is for the little tiny kids, the pre-K. We call it Fur, Feathers, and Scales, where they learn about the differences in mammals, birds, and reptiles and so it's fun to get them involved in that"
Zoo To You not only joins some of the biggest television shows in order to promote conservation and educate the masses, but they also do it on a smaller scale, further proving that they are about only one thing, conservation and education. OK, two things.
David and Lisa get their animals a few different ways, but the most common way is rescuing and rehabilitating animals that need a home.
"When David first started he would let Fish and Wildlife and local rehab facilities know," Lisa said. "If you think about it, you get yourself some opossums that need to be rehabilitated and released, but then there is always that one little one that doesn't want to go and is like 'no, no no, I want to stay in your house,' and then we end up with those animals as well.
"We also take in animals that are injured and can't be reintroduced into the wild. I have an owl that only has one wing and can't take care of itself. I also have another owl that is missing an eye and definitely can't survive. We have bald eagles that can't fly, so those are all candidates for non-releasable."
Another interesting way that the Jacksons acquire new exotic friends is due to confiscated animals. Before you even ask — yes, they have animals that have been taken from famous people — but I can't tell you who they are. That is something you would have to ask Lisa herself after an animal encounter.
At this point, you are probably thinking, how do I get to see these animals? How can I become best friends with a capybara and toss sinking pool rings into his pond and watch him retrieve them? How do I get a chance to hold a monkey or play with a kangaroo?
While you can't just show up to the zoo whenever you want, you can meet the animals in a few different and incredibly exciting ways. The most common and easy way is booking a private encounter through its website conservationambassadors.org/. This is going to give you a once-in-a-lifetime experience where Lisa herself will take you into her zoo, which is essentially her home, and for the kangaroo exhibit it literally is, as it is located in her backyard, and introduce you to all her furry, fluffy, feathered, and fabulous friends. 
"We have people come up to our zoo and ask if they come in and we tell them we aren't a zoo that is open to the public, we are open for private animal encounters that need to be scheduled," Jackson explained. "You're going to want to schedule it, you're going to want to come up here and spend the night, maybe you want to stay in our safari tent, maybe it's on your way to another area on your way to San Diego and you stopped by here to encounter this – it is something that you are not going to get anywhere else.
"There are places where you can go and they are open to the public every day, but we're nothing like that, we are very interactive. You are going to meet a lot of different species and they are all friendly, even your little 2-year-old will have a great experience. It's great for families or just about anything and any age."
Your encounter might begin with the bear or the cougar or maybe it starts with the baby sloth, but one thing that is for sure is that you will not want to leave when your time is up — and now you don't have to. As it did to everyone, the pandemic forced the zoo to get creative in ways to keep their business running, and the public has benefitted from it.
Zoo To You now has two newly available safari tents that can be rented overnight, meaning you can literally fall asleep to the call of the wild and wake up to the song of the kookaburra. And you can rest easy knowing that every dollar you spend goes straight back into the animals that you just spent the evening falling in love with.
If a personalized encounter or a night in the wild doesn't quite do it for you, Zoo To You will also be holding a summer event that promises to be delightful. The event, which is without an official date yet, will come with live music, pizza cooked in their onsite brick pizza oven, beer, and of course one of David and Lisa's iconic animal shows.
As the summer quickly approaches, don't forget to about Zoo To You for a family-friendly experience that will make lasting memories and support a cause that everyone can support. 
Photos by Rick Evans
PASO ROBLES PRESS MAGAZINE
Copies of Paso Robles Press Magazine are directly delivered to 23,000 readers in zip codes 93446, 93451, and 93465 and 2,000 dropped with support from advertisers and subscribers. Together, we are Making Communities Better Through Print.™
To subscribe or advertise, click here.