North County is full of dog-friendly activities and places
There is no reason to leave your furry best friend behind when having a day out in North County. Between Paso Robles and Atascadero, there are plenty of dog-friendly activities and businesses where you and your pup can have fun together.
We have put together ways you and your dog(s) can spend some quality time together in the sunshine here in North County.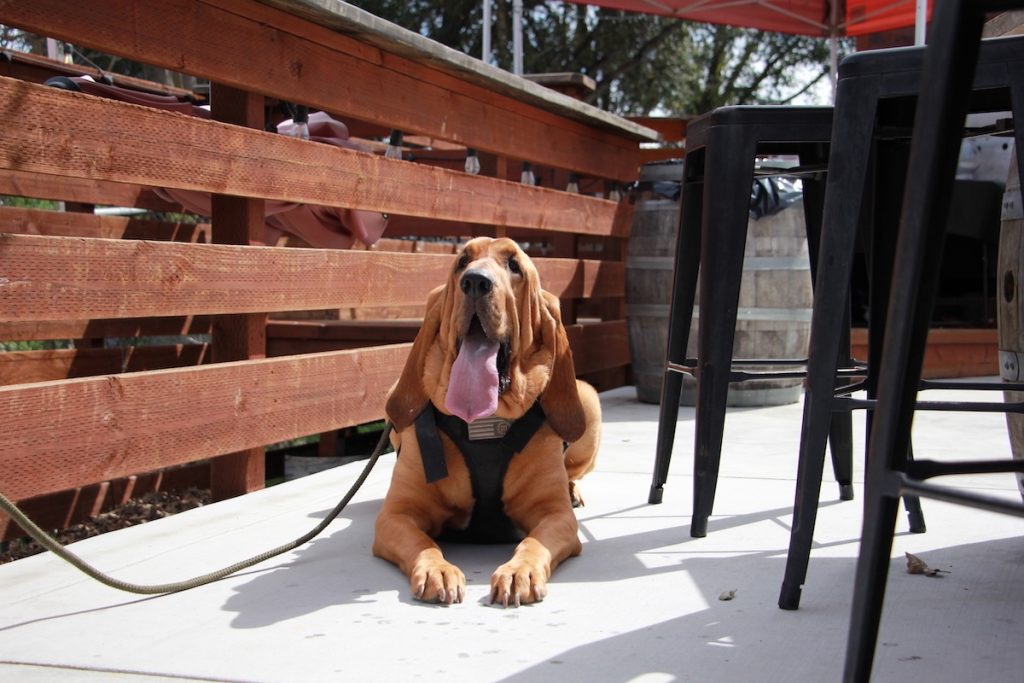 Stroll around Downtown Paso Robles, visit the shops, and top it off with a bite to eat and some drinks at one of the many downtown eateries, wineries, or breweries. Downtown Paso Robles has many friendly shops and restaurants for well-behaved hounds. 
Start the day slow by picking up some coffee and a bite to eat on the outside table at AMSTRDM Coffee House. Here you can watch the streets and shops wake up and plan your agenda for the day. If you are in Atascadero, get caffeinated at Bru Coffeehouse or Joebella Coffee.
From here, the options are endless. Warm the legs up with a loop around City Park or Sunken Gardens and pop in a few of your favorite shops like The General Store or Wildflower Women's Boutique.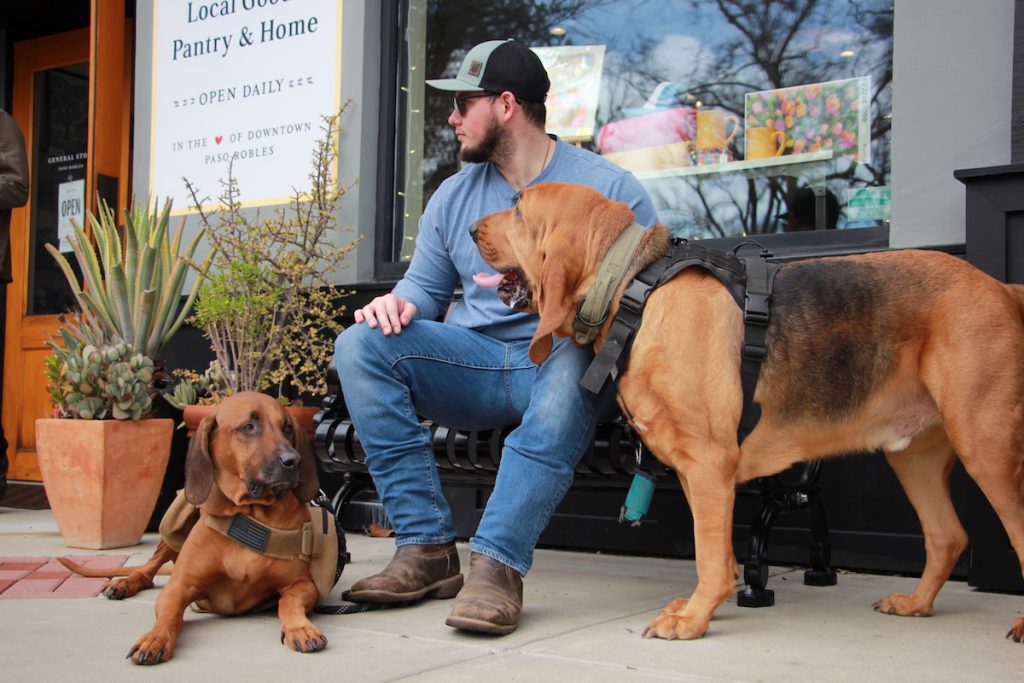 April happens to be one of the best times in Paso Robles for weather, and we are home to an abundance of pet-friendly wineries. We recommend giving your winery of choice a call ahead of time to verify it is okay for your pet to tag along. 
When you are done taking in your daily antioxidants, head back to town for dinner at one of North County's dog-friendly restaurants. In Paso you will find many pet-accommodating patios Red Scooter Deli or Jeffry's Wine Country BBQ. In Templeton, visit the Kitchenette, 15 Degrees C, or even Chulo's Cafe and Cantina.
For some wine alternatives, Atascadero is home to The Rancatour Room, Poison Apple, and Ancient Owl — all host of a variety of beer and ciders. Other beer gardens in Paso include Tin City, The Backyard on Thirteenth, and the California Coast Beer Company.
If your dog has some extra energy, we have plenty of dog parks where they can work out all the zoomies and even make a friend:
Sherwood Dog Park is open from sunrise to sunset and is located at 290 Scott St. in Paso Robles
Vineyard Dog Park is located at 1010 Semillon Lane in Templeton
Heilmann Dog Park is located at 9445 El Bordo Ave. in Atascadero.
Centennial Park is located at 600 Nickerson Drive in Paso Robles
Salinas Riverwalk Trail is located in downtown Paso Robles, off South River Road
This April, Woods Humane Society will host its annual Wine 4 Paws event to raise funds for homeless pets. Visit any of the over 75 participating wine, cider, and olive oil producers throughout the Central Coast on April 22 and 23, and they will donate 10 percent of sales to Woods Humane Society. You can find more information on the initiative and list of participating businesses here, wine4paws.com.
So like we said, there are countless ways to spend some quality time with your dog in North County. If you decide to take your dog out on the town this month, we want to see! Send us photos of your dog on their local adventures to editor@13starsmedia.com for a chance to be featured in an upcoming issue of Paso Robles Press/Atascadero News. 
Photos by Camille DeVaul
PASO ROBLES PRESS MAGAZINE
Copies of Paso Robles Press Magazine are directly delivered to 23,000 readers in zip codes 93446, 93451, and 93465 and 2,000 dropped with support from advertisers and subscribers. Together, we are Making Communities Better Through Print.™
To subscribe or advertise, click here.
​