Reigning as this year's Pioneer Day Belle is Miss Kayla Ireland Degnan — and she is no stranger to the wonders of the Pioneer Day Royal Court.
Kayla has been awaiting her turn to serve as a Belle for Pioneer Day: "It's been a historical thing for my family. My mom was a belle attendant, and so was my sister."
Remnants of Kayla's family's contributions to the community can be spotted at some of our most prominent landmarks. The Paso Robles High School senior is representing San Miguel this year, with family names being Ruth, Morgan, Crettol, and Degnan.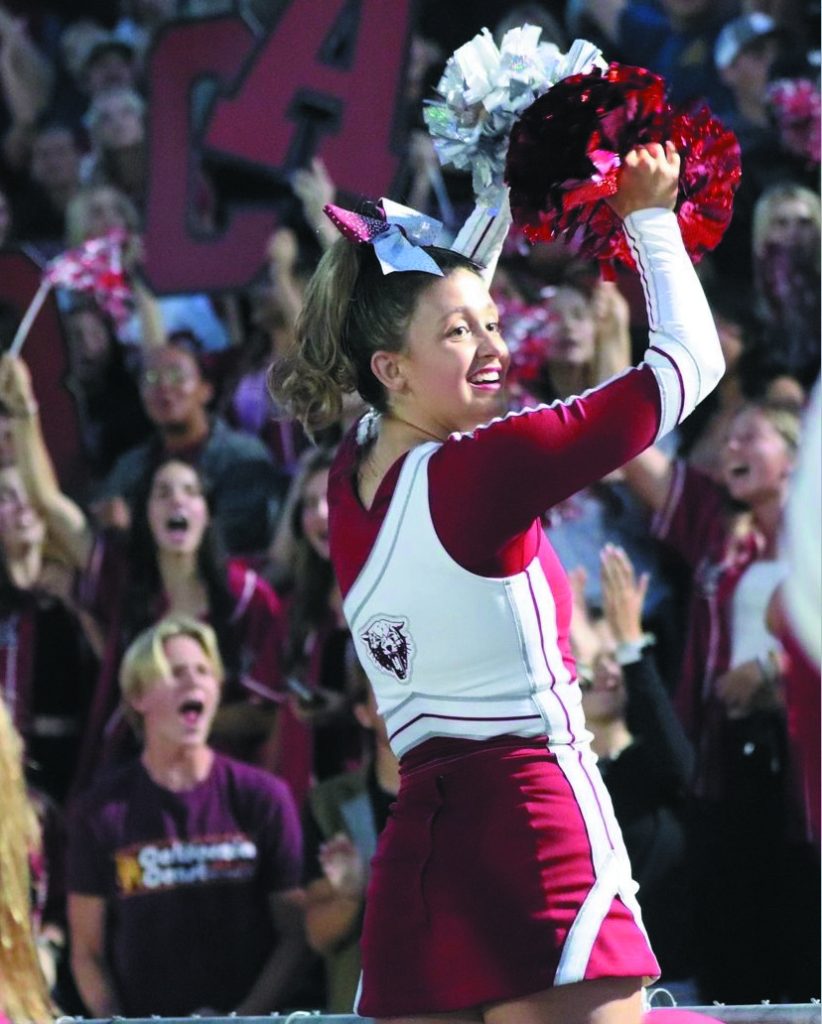 Alongside the Pioneer Marshal and Queen, a committee chooses a Belle and attendants to represent different areas of the Paso Robles region. They look for young women whose family has a historical connection to the region, dating back 50 to 100 years. Many of them come from farming families and townsfolk. This year, Kayla will stand as the only Belle with no attendants.
Her family legacy began with her great-great grandfather, Harold Ruth, settling in the Bryson-Hesperia area of San Miguel in 1912. Harold would build one of the most iconic spots in North County. In the 1930s, he built the Templeton Feed and Grain, later selling it to the Tom Jermin family 10 years later. He also ventured as far as Cayucos, where he and his wife Mary Alice Ruth had a fishing business, Ruth's Landing, where they launched boats for fishermen.
Kayla's great-great grandfather, Charles Morgan, arrived in the Creston area when he was a child in the 1920s. Charles grew up to be a ranch hand for many Creston ranchers, and ran his own business in Paso Robles for many years, known as Morgan's Brake Service.
On another side of her family, Kayla's great-great grandfather, Jess Crettol, immigrated from Switzerland as a young boy, settled in Wasco. In 1933 he moved to San Miguel with his wife, Blanche. Jess was a stonemason and adobe brickmaker who renovated the San Miguel Mission and built and repaired many of the adobe buildings and churches in the North County area in the 30s, 40s, and 50s.
"The mission is something special to our family and especially to me," said Kayla of her family's history. "Getting to know that walking around that some of those parts were built by my ancestors and part of my community is special to think of."
Moving forward in time, Kayla's great-grandfather, Jackson Ruth, was born in Paso Robles in 1917. Jackson graduated in 1935 from Paso Robles High School, where he lettered in track. He went on to be a successful mobile and diesel tractor mechanic working for many of the ranchers in the North County area. He was also a firefighter and chief in 1945 for the Templeton Fire Department. Jackson married Blanche (Crettol) Ruth in February 1939 at the San Miguel Mission.
Kayla's maternal grandparents, Richard Ruth and Carolyn (Morgan) Ruth, were both born in North County and married in 1968, after Richard's tour in Vietnam. Her paternal grandparents, Bill and Anne Degnan, met while Bill was at Mission San Miguel studying at the seminary and married in 1968. They raised their four children in the Los Osos, Morro Bay, and Atascadero areas.
Embracing Paso Robles history is something Kayla feels passionate about, and she looks forward to being a part of it come parade day.
"Without Pioneer Day, our community would look different, and we have to remember where we came from and acknowledge and to move on in the future to succeed later in life," she says.
PASO ROBLES PRESS MAGAZINE
Copies of Paso Robles Press Magazine are directly delivered to 23,000 readers in zip codes 93446, 93451, and 93465 and 2,000 dropped with support from advertisers and subscribers. Together, we are Making Communities Better Through Print.™
To subscribe or advertise, click here.