A lifetime of dedication to community and heritage
It was Branch Rickey who once said, "It is not the honor that you take with you, but the heritage you leave behind."
The American baseball player and sports executive's quote stands quite synonymously with our own 93rd Annual Paso Robles Pioneer Day Marshal Don Campbell. This year, Don joins an exclusive list of people who have been chosen for their dedication in preserving the history of Paso Robles area pioneers. Many of them were like Don, honored to be given the distinguished title of Marshal, but also more invested in the heritage that surrounds it.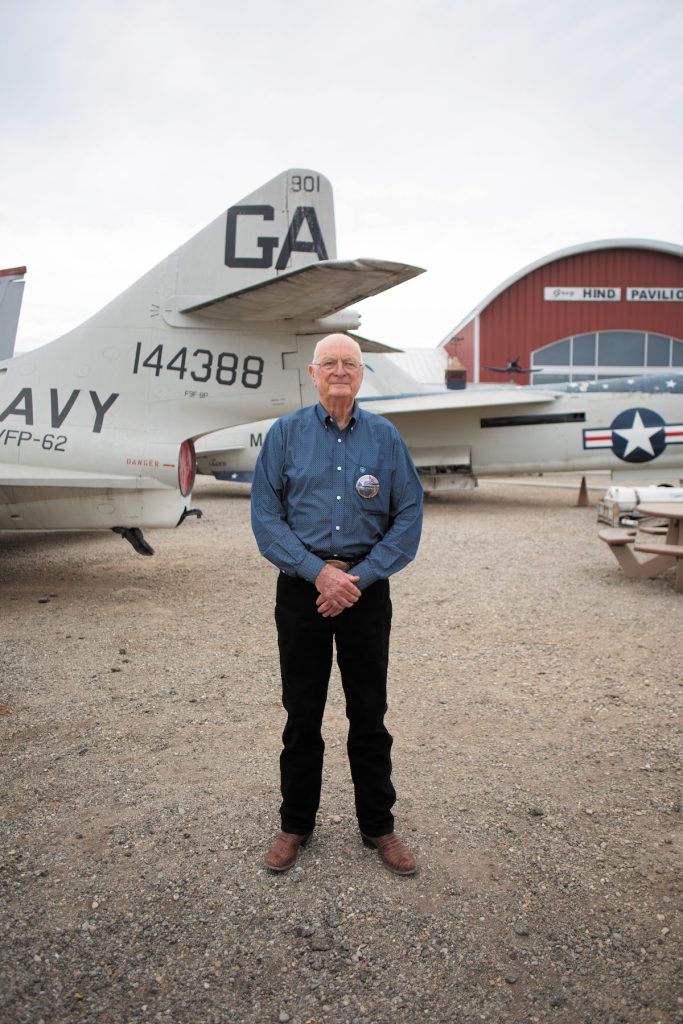 In Don's own words, he says of being named Marshal that, "It's hard to describe how it feels. I'm very honored, of course."
advertisement

His involvement with Pioneer Day dates back to 1964. While attending Cal Poly, he was invited to attend the parade by the man who was headed the tractor side of things. From there, he was hooked. But Don's roots in San Luis Obispo County go much deeper than that. So if you bear with me for a moment, I would like to take you back in time to the days of industrial revolutions—to when horses began to run alongside steam.
A Step Back in Time
Starting with Don's maternal family, his great-grandfather Elbridge Miles set sail in 1850 around the horn to California with his new wife Mary.
If I may, with a quick side note here. Don's history with America runs even deeper as Elbridge is named after his distant uncle, Elbridge Gerry—a Founding Father who signed the Declaration of Independence and served as the fifth vice president of the United States under President James Madison. And if that is not enough patriotic history for you, his ancestors also came over on the Mayflower.
After putting together bands of sheep and being established as a herdsman, Elbridge brought his enterprise to the Cholame and Bitterwater area of San Luis Obispo County in 1872. Two years later, he moved further to the coast purchasing land near the Avila Hot Springs, where he built Miles Station on the Pacific Coast Railway.
There, the station was responsible for shipping agricultural commodities out of the Avila pier. In 1886, Elbridge sold Miles Station and decided to begin farming in the Oso Flaco Valley until his death in 1899.
In the mid-1870s, a Nathan King from Pennsylvania came to work at Miles Station and married Amanda Gerry, Elbridge and Mary's daughter. The couple went on to have six children, one of which is Don's grandmother, Mabel.
Nathan would end up serving as the San Luis Obispo County clerk and recorder from 1875 until his death in 1884. Mabel would go on to marry Frank Campbell (Don's grandfather) and lived in the San Francisco area where they had two sons, Herschel and Don (Don's father).
Now, to take a look at Don's paternal side of the family.
Don's great-grandfather John Campbell and his wife Isabell would take a different route to California. They rode in a covered wagon across the great plains from Indiana to San Luis Obispo in 1873. Carpenter by trade, he would also end up developing ties in the Avila area by working for John Hartford to build the Avila Beach Pier.
There they would end up owning a farm in Sea Canyon where Don's grandfather Frank was born and raised. By the mid-1880s, John went to work for the La Panza mines, and by 1885, he and Isabell purchased the La Panza Saloon. John tore down the saloon and dance hall after several years and used the lumber to build his own saloon just up the canyon under a spreading oak tree called Campbell Tree. To this day, the tree still stands on the La Panza Ranch.
After Frank married Mabel, they moved to San Francisco, where he joined the San Francisco Police Department as one of the first motorcycle police officers in California. But Frank missed the country life, so they moved outside the city to build a new family ranch in Santa Clara. In 1941, Don was born with his sister Jean a few years later. The two were raised on the ranch, where they farmed fruit.
Back to San Luis Obispo County
Agriculture remained an integral part of Don's life. While in high school, he joined an agriculture exchange program where he spent eight months in Spain with different farming familes. The experience strengthened his Spanish speaking, which he still uses regularly today.
When it came time for college, Don knew that he would be going to Cal Poly, mostly because that is where is family was from and its strong ties to agriculture.
Honestly, he says, "It didnt take a lot of thought."
While attending Cal Poly, he married his high school sweetheart Gail and the two purchased a ranch in the El Pomar District of Templeton after graduation. There they raised their three daughters: Kathy, Debbie, and Lori. In 1971, Don earned his Master's degree in agriculture from Cal Poly and taught agriculture and shop at San Luis High School for seven years.
On his Templeton ranch, Don has farmed everything from grain to hay and now grapes alongside a small purebred sheep operation.
Throughout the year, Don has been extensively involved with the community. He and Gail founded a real estate office in Paso Robles, while he was also a certified appraiser for farm equipment, livestock, and equine. Hailing back to his grandfather Nathan's legacy, he served on the SLO County Planning Commission for 11 years, representing District 5. He and Gail have several grandchildren and a great-grandchild named Campbell.
Don's contributions include founding Heritage Oaks Bank, serving on the Paso Robles Chamber of Commerce board, leading the Pioneer Day Tractor Committee, being a long-term Rotary Club member and president, a 4-H Club leader, and holding positions in grape growers' organizations. He and Gail were named Roblans of the Year in 2012.
But being able to be back home where he can walk in his family's footsteps gives Don a new sense of pride: "It makes me proud that we have that heritage in the area," he says.
Keeping the Heritage Alive
On Pioneer Day, you can usually find Don with the tractors. In 1963, he ended up trading some fencing work for an old tractor off a ranch in the Edna area of San Luis Obispo. He restored that tractor, and ever since it has made a yearly debut in the parade.
The second Saturday of October is much more than a day of parading down Spring Street for Don.
"It gives everyone a chance to mingle and get to know each other and picnic in the park together and meet other people," he says. "It's a tradition and no one will ever let go of it because there is an awful strong committee that puts it on."
Don has remained dedicated to keeping that tradition alive, always being a familiar face around town. But an integral part of not just keeping traditions like Pioneer Day going, but everything that makes the heart of a community beat, are due to volunteers, which Don has greatly acknowledged.
"Be involved," says Don. "Learn what you are doing well and become involved with it."
This year, you can spot Don at the head of the parade for a change—be sure to wave hello when you do!
PASO ROBLES PRESS MAGAZINE
Copies of Paso Robles Press Magazine are directly delivered to 23,000 readers in zip codes 93446, 93451, and 93465 and 2,000 dropped with support from advertisers and subscribers. Together, we are Making Communities Better Through Print.™
To subscribe or advertise, click here.