Joining over 90 years worth of women before her, Margaret Craspay Avila reigns as Queen for the 93rd Annual Paso Robles Pioneer Day this October. Since the first Pioneer Day in 1931, a Grand Marshal and Queen have been chosen from families who have settled in our area to reign over the celebration.
When learning the news of her title, Margaret said, "It's really an honor. I was so joyful to receive the title. I never thought it would happen."
Little Country Kid
Born in Paso Robles in 1932, Margaret grew up attending the Pioneer Day Parade with her mother. Her favorite memory of those days was playing in the park with all of the other little kids, a fun change for a little country kid from the outskirts of town. Decades later, Margaret would watch her own family be added to the Pioneer Day history books. She enjoys reminiscing on when her sister-in-law Gladys Craspay was Queen in 2006 and her granddaughters Crystal and Alicia later served as Belle Attendants in the parade.
advertisement

"Family, friends, and community coming together sharing the history over the years," says Margaret of why she has always enjoyed Pioneer Day. "It was a day celebrating our heritage with the littlest ones all the way up to the Queen and Marshal."
Pioneer Day is a day to embrace heritage, and with heritage comes history. Each member of the Pioneer Day Royal Court brings a thread of family history that weaves into the blanket of Paso Robles's past and present. Margaret's thread began in 1901 when her mother came to California from France.
Alongside her aunt and uncle, Margaret's mother, Marie Bordes settled in Colusa with Marie's two brothers, John and René.
Marie would marry Joseph Labarere, who came at an early age to the United States in 1884. Joseph became a sheepherder, traveling from Reno, Nevada, to Los Angeles and made his way north to Bradley, where he continued to raise sheep and later become a cattle rancher. Margaret and her two brothers — John, who lived to be 93, and Henry, who was in the Navy and died in January of 1946 — were raised on the Labarere Ranch, formally known as the Alvarado Ranch.
"Growing up on the ranch was truly special, but boy was it work," says Margaret on her childhood. "Playing outside with my older brothers any time my mother would let us was a treat. We would walk down to the Salinas River and go swimming."
But there was plenty of hard work, too, she says: "We had to haul hay and walk behind the rake. Milking cows wasn't a favorite chore of mine because it took too long."
And also, plenty of sweets. "Going to card parties and having tea and dessert with the ladies," Margaret recalled. "My mother was an excellent baker and taught me how to make her famous sponge cake, that is still a family secret to this day and highly sought after. Ms. Brinan would make the best candies too."
Margaret started the family tradition of attending grammar school in San Ardo and then heading to King City High School. She later went to Healds Business College in San Francisco. After graduation, she began secretarial work at the Salinas Valley Fair, where she met her future husband, Sam Avila.
A Ranching Family
Following their marriage, Margaret and Sam embarked on a ranching journey at Salispuedas Ranch, which she referred to as "Get Out If You Can!"
This ranch held connections to the Avila family, having been owned by Sam Avila, Sr., whose father, Cipriano "Cip" Avila, served as a packer and guide. Cip's father, Vincente Avila, had explored Lucia and the Coast, eventually settling at Salispuedas in 1864.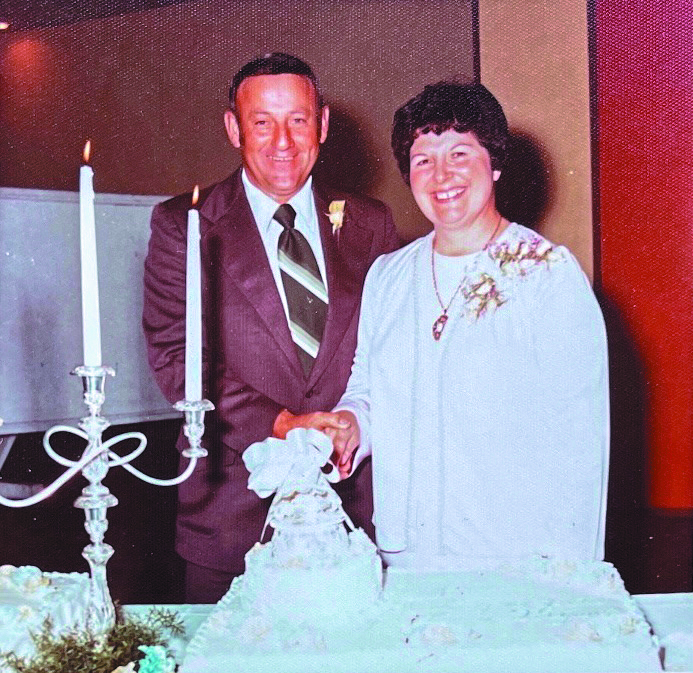 During their time at Salispuedas, Margaret and Sam welcomed their first three children: Linda Padgett, the late Valarie Bassetti, and Joanne Willis. Later, they expanded their family with the addition of four more children: Gary Avila, Vivienne DeVaul, Jeff Avila, and Sam Avila. As time passed, the family relocated to the San Ardo Ranch and, subsequently, to the Labarere Ranch, now recognized as the Avila Ranch.
This is where Margaret calls home today. The Avila family tree has flourished, with 22 grandchildren and 17 great-grandchildren, all of whom actively participated in both the Salinas Valley Fair and the Mid-State Fair.
We asked Margaret what it means to her for her family to be considered pioneers of the Paso Robles area.
"I think they would be proud of it," she says. "Knowing my stepfather Joseph Labarere, along with my mother Marie, started the Alvarado Ranch herding sheep and then, in time became a working cattle ranch. Paso Robles was the place we did all our shopping and socializing, and how it has changed from back then."
The CattleWoman
In 1965, Margaret became a member of the Monterey County CattleWomen. She would go on to serve as president for two years and as second and first vice president for a combined four years. She also assumed the role of director for numerous additional years. Her fondest memories of this period include advocating for cattle ranching at the Cow Palace, where she and fellow Cowbelle members engaged with fourth and fifth-grade students and their teachers from San Francisco.
In 1987, Margaret joined the San Luis Obispo CattleWomen. Starting in 2014, she held the position of director and actively participated in various committees, such as those for McLintock's, Paso Robles, and SLO 4th-grade field trips; serving at the Cattlemen and Farmers Day at the Mid-State Fair; and organizing events like the Fashion Show at Madonna Inn and Casino Night.
She even went beyond the local level to serve as the California State CattleWomen's president for two years and as second and first vice president for a total of four years.
Sam and Margaret were married for 55 years until his passing in 2005. Still, Margaret hopes the community will remember the heritage they leave behind.
"Sam and I were very active in the community because we believed in helping the next generation, especially when it involved agriculture," says Margaret. "Supporting the 4-H and FFA members at the fair through time and donation was a great joy of ours. I hope people remember the ranch continuing on through the generations as it has evolved from raising sheep to being a working cattle ranch with dry land farming and a vineyard."
PASO ROBLES PRESS MAGAZINE
Copies of Paso Robles Press Magazine are directly delivered to 23,000 readers in zip codes 93446, 93451, and 93465 and 2,000 dropped with support from advertisers and subscribers. Together, we are Making Communities Better Through Print.™
To subscribe or advertise, click here.