Celebrating a Decade of the Invitational Beer Fest and a Lasting Legacy in Paso Robles
It's a tale as old as time: Boy meets girl. Girl introduces boy to her brother. The two men go on to become brothers-in-law and co-founders of the North County's most famous brewery, Firestone Walker Brewing Company, and the creators of one of America's biggest craft beer festivals — the Firestone Walker Invitational Beer Fest, which returns to Paso Robles on June 3.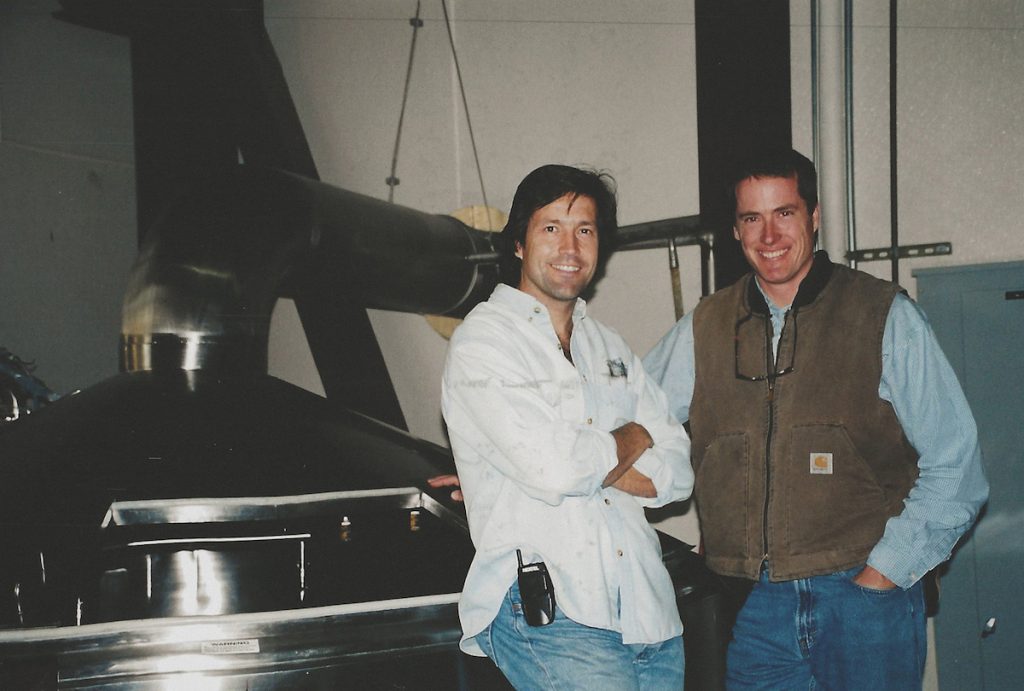 "Adam Firestone and I are brothers-in-law," said Firestone Walker co-owner and co-founder David Walker. "He likes to say his sister chose his partner, and I like to say my wife chose mine." 
Both Adam and David started out in the wine and grape industry on the Central Coast but then decided to start a brewery fueled by their shared love of beer in the early '90s.
advertisement

"Craft beer wasn't a huge leap for us," David added. "We started a brewery under the eaves of the Firestone vineyard in an old barrel room and literally just started brewing beer. It was incredibly difficult most days. I mean, people weren't that engaged with craft beer at all, certainly not like they were with wine."
Five years later, they had outgrown the tiny barrel room and started building a brewery location in Buellton.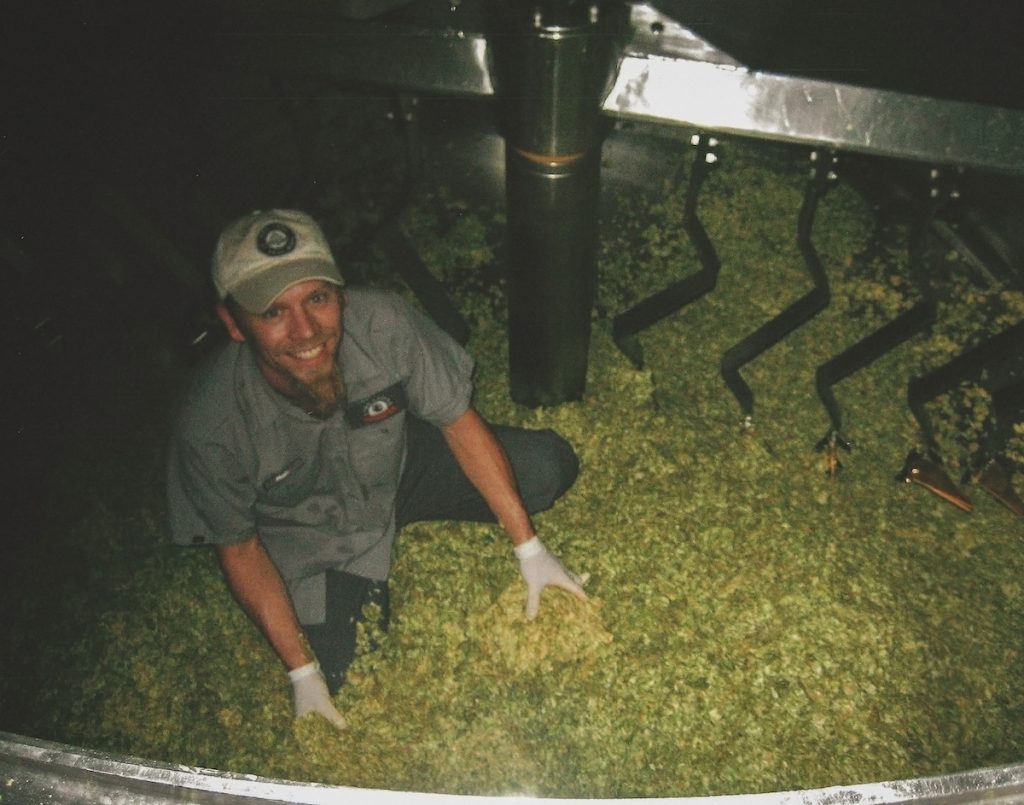 "Before we could finish that location, a purpose-built, brand new, ready-to-go brewery had been built in Paso Robles," David said. "The ownership of that brewery had gone into liquidation, so we bought the facility off the bank, and that brought us to Paso Robles. It was huge serendipity for us. Turned out to be the right community at the right time."
That was back in 2000, and 23 years later, Firestone Walker Brewing Company has become a staple in California, San Luis Obispo County, The North County, and Paso Robles. The business also employs close to 450 locals from the area, who have become a part of the company's family and community. 
"We have a bias towards working locally. Because that's how we can make a real impact. And ultimately, craft beer is a local thing. Brewers since the beginning of time thrived in their regions," stated David.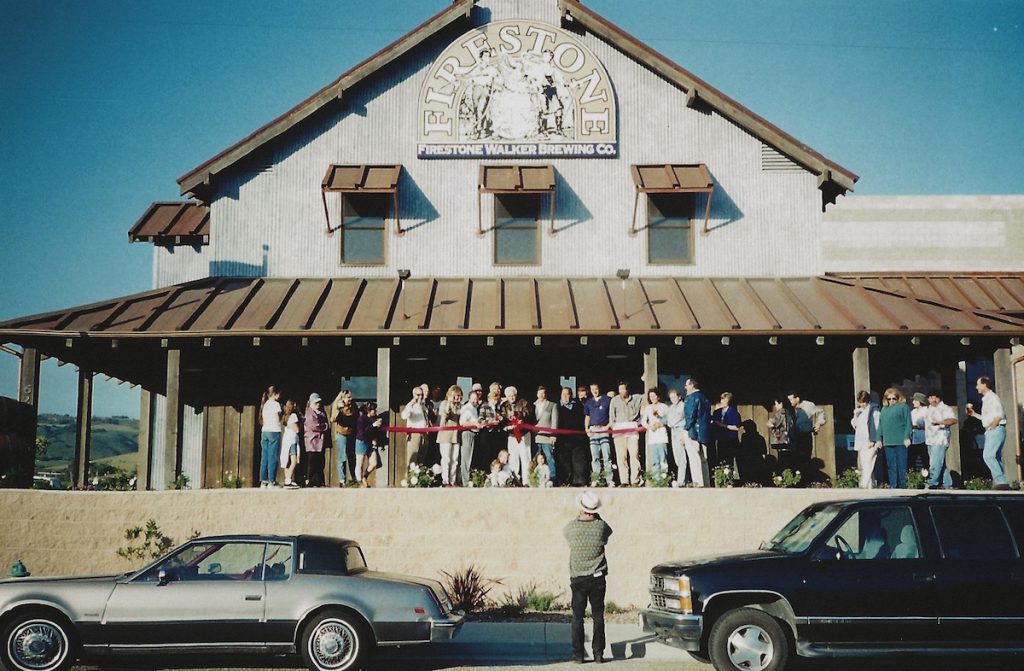 Last fall, Firestone Walker teamed up with Cal Poly to produce Cal Poly Gold Lager. They also funded the Enjoy Paso mural downtown that Studios on the Park created, and continue to sponsor Paso's Concerts in the Park and other community efforts.
Firestone Walker is also passionate about sustainability and conserving natural resources. For example, the brewery's on-site solar plant offsets the majority of the brewery's energy needs. Process water is treated on site and returned to the local aquifer. A new CO2 recovery system is in the works, and spent grains are fed to local livestock.
All of these community efforts include working with Paso Robles Pioneer Day to stage the annual beer fest.
"We've worked really, really well with the Pioneer Day folks in Paso Robles, and that's such a well-run, good-hearted organization. Together, us and them, we've created probably the best beer festival in America," continued David.
The Firestone Walker Invitational Beer Fest officially launched in 2012 and was the brainchild of Brewmaster Matt Brynildson and current Pioneer Day board member Tom Madden. Though Matt wasn't super interested in putting on a fest at first, that all changed, and to this day, proceeds from the event go to Pioneer Day.
"He [Tom] said, 'Wait a second, if you could put together the ultimate event, don't worry about cost, don't worry, just dream big. What would it be?'" Matt recalled. "I thought about it for a while, and I said, 'I would want to fly brewers in from around the world and have the very best beer available poured by the makers or by the owner of the brewery.' I thought I had him there because that was never going to happen, and I added that I would be really specific about the types of beer we pour."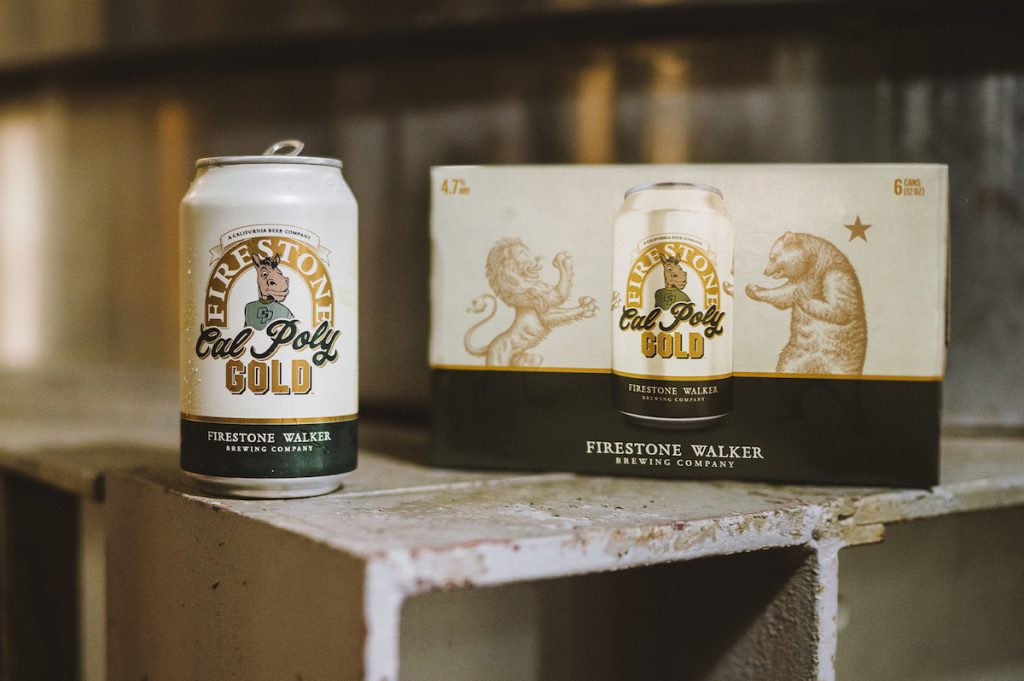 Matt also told Tom that the fest would need good food and excellent music. He added that he just kept listing off everything he thought would detour Tom, but Tom gave him the green light on everything that came out of his mouth. And in another turn of serendipity, the Firestone Walker team was ready to take on the task of starting one of the premiere craft beer fests in America.
"A lot of really good smart people, well-connected people, got together, and they put all their skills together and just really meshed well," said Matt.
This year's Invitational will be the brewing company's 10th, and just like all previous years, it sold out within minutes. This year The Firestone Walker Invitational Beer Fest is launching a brand new event that will take place on Thursday, June 1, called the Firestone Walker Invitational Kickoff, with live music and beer samples for the community at the City Park. The fest itself will take place on Saturday, June 3.
David added that getting ready for the Invitational is an all-year thing and that it's similar to preparing for the Super Bowl.
"The whole idea of this is to bring in international, national and local brewers alike," David said. "So we spend a lot of time bringing beer into the country, which needs to be licensed, it needs to be physically moved, it needs to be posted in the county and the state, so it's a huge compliance issue getting the beer here and getting it here express mail. They can't just put it on a slow boat."
"For the two weeks leading into the festival, we've got a quarter of our warehouse dedicated to assembling all this beer, and like David said, it has to be brought in through a variety of different mechanisms," added David's nephew and Adam's son, COO Nick Firestone.
Though the Firestone Walker Invitational Beer Fest brings participants in from all over and boosts Paso's economy, it also maintains a focus on being a fest for the brewers, bringing in big craft beer hitters from all over the world for one weekend every year and making it all about the beer and the people who make it.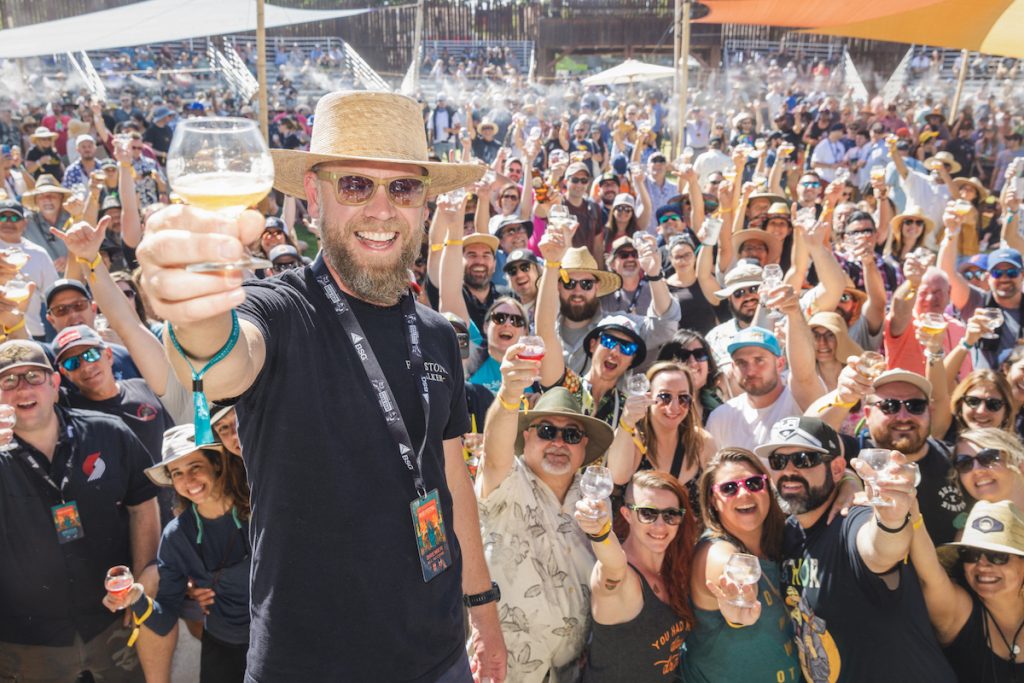 "I think it was one of the smartest things that we did just compared to other big beer festivals in America is we focused on the brewer experience. A lot of them have come out each and every year," added Nick.
The beer fest is ultimately another indication of how Firestone Walker combines world-class beers and experiences with a passion for local heritage and community.
"Paso Robles is as integral to our story as Mr. Firestone and Mr. Walker," David concluded. "I mean, this is not something like Tesla that we can pick up and move to Austin. Our roots are deep here. It's almost hard for me to articulate how important it is to us. It would be a totally different enterprise if it were somewhere else. We hope to be part of the Paso Robles landscape for a long, long time."
2023 INVITATIONAL BEER FEST EVENTS
Firestone Walker is celebrating with its North County neighbors by hosting the following community happenings:
Fest Kickoff Month: Beer Pairings
Special beer pairing menus presented by Firestone Walker and dozens of participating restaurants across San Luis Obispo County. Available throughout the month of May.
Thursday, June 1
Free and open to the public: the inaugural Firestone Walker Invitational Kickoff in Paso Robles City Park, featuring live music and Firestone Walker beers, including a preview of the 2023 Invitational collaboration beer: No Vacancy IPA brewed with Alvarado Street.
Friday, June 2
The Invitational Kickoff Block Party beside the brewery Taproom restaurant features beer, bites, and festivity. Afternoon and evening.
Saturday, June 3
The Firestone Walker Invitational Beer Fest welcomes all 2023 ticket holders.
PASO ROBLES PRESS MAGAZINE
Copies of Paso Robles Press Magazine are directly delivered to 23,000 readers in zip codes 93446, 93451, and 93465 and 2,000 dropped with support from advertisers and subscribers. Together, we are Making Communities Better Through Print.™
To subscribe or advertise, click here.