This year's roast featured Ali Rush of 15 Degrees C
TEMPLETON — The Cancer Support Community California Central Coast (CSC CCC) held its Seventh Annual Fryers Club Roast on Sunday, May 7. The fun-filled event took place at Terra Mia in Paso Robles, with owners Tracy and Rich Secchiaroli hosting 175 guests on their property.
"The ever-vibrant Fryers Club Roast at Terra Mia was filled with laughs, roasts, toasts, and paddle raises with our local Central Coast community raising funds for a wonderful cause," notes Candice Sanders, executive director of CSC CCC.
Guests who attended the roast were provided with bubbles by Rava Wines and plenty of small bites from some of the North County's favorite tastemakers, including La Parrilla Mexican Grill, Jeffry's Wine Country BBQ, Paso Robles Culinary Arts, and Templeton Pizza + Greek Food. All of that was enjoyed while people placed bids on the silent auction items available.
advertisement

Shortly after that, the event really kicked off with the live auction, which was led by local auctioneer Cody Dawson. The live auction featured 10 items from trips to Mexico, dinner parties at Terra Mia and McPhees Grill, and even dinner and wine with this year's roastee, Ali Rush, from 15 Degrees C in Templeton.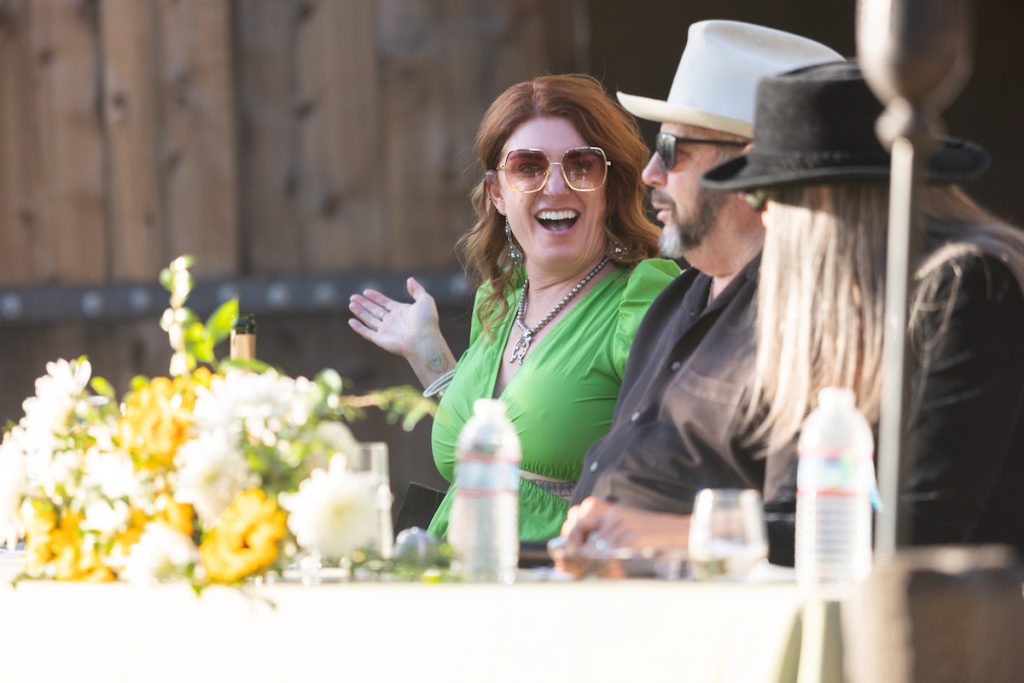 At the end of the auction, a surprise announcement was given. Herman Story Wines took the stage for their auction lot and told the crowd the dates for the Eighth Annual Fryers Club Roast, and announced that Russell From, the wineries owner and winemaker, would be the 2024 roastee.
The main event kicked off after the live auction was over as a group of local celebrity roasters gave toasts and roasts to Rush. She knew some of the roasters, but CSC CCC had some tricks up their sleeve as to where some of the roasts came from. Laughs were had by all, and the crowd cheered and egged the roasters along.
"The roasters were quite ready to have some fun. They poked fun, good fun, at Ali, along with their roaster counterparts," Sanders said. "We even had a guest appearance by Elvis as Neil Roberts, Ali's dear friend and owner of Clavo Cellars + Roberts Vineyard Services, sang part of his roast to Ali."
Between ticket sales to the roast, both auctions, fund-a-need, and donations, the roast raised just under $100,000 for CSC CCC.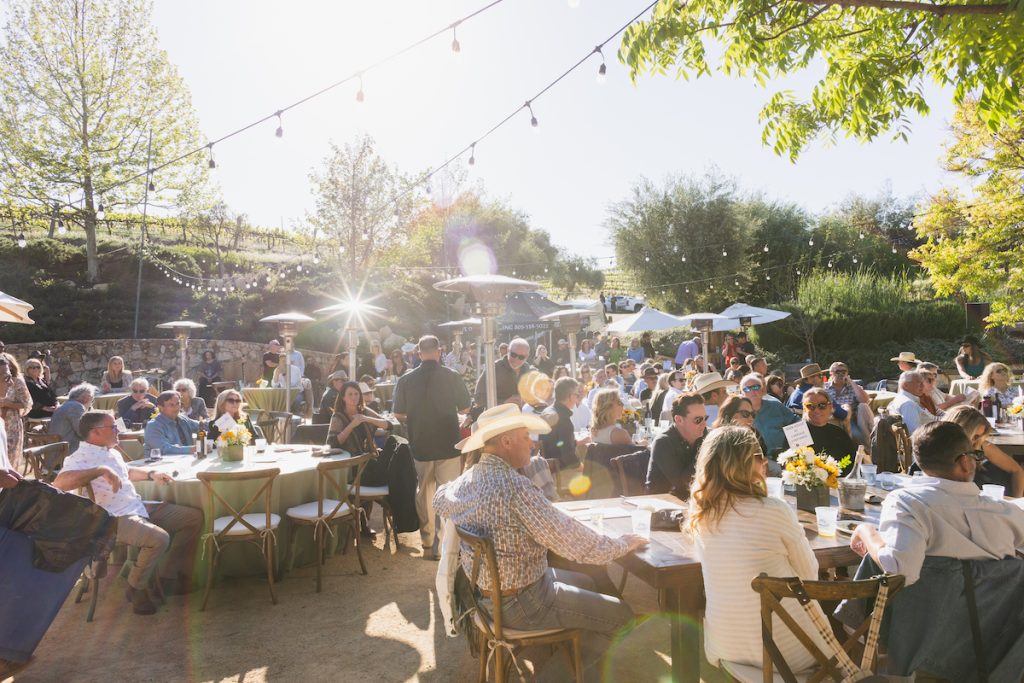 CSC CCC's mission is to enhance the health and well-being of local cancer patients and their families. With a motto of "community is stronger than cancer," CSC offers comprehensive programming, including emotional health and wellness, education, and a community for all participants. They are funded entirely through private donations. So events like the Annual Fryers Club Roast make all the difference in being able to provide their services to the community.
"We are beyond thankful for everyone who joined us for the evening as it is their contribution that allows us to continue offering comprehensive programming including emotional, health and wellness, education, and a community for all participants at Cancer Support Community California Central Coast," said Sanders.
The Eighth Annual Fryers Club Roast and Auction will be back at Terra Mia on Sunday, May 5, 2024. Featuring roastee Russell From of Herman Story Wines. Look for tickets in early 2024.
Feature Image: 2023 roastee Ali Rush, in green, raises a glass along with her roasters at the Fryers Club Roast. Photo by Allyson Magda.