Record turnout, new activation spaces, and seven distilleries add excitement to annual event
PASO ROBLES — The 2023 Paso Wine Fest was pure theatrics on Saturday, May 20. A mademoiselle on a giant unicycle served Rosé out of a vintage watering can at Daou Gardens. Tablas Creek Vineyards sheep grazed on hay in a pen. Frozé amuse bouche cooled attendees at JUSTIN. And a red carpet led visitors to an actual stage at Austin Hope for an informative barrel tasting of its 2022 cabernets.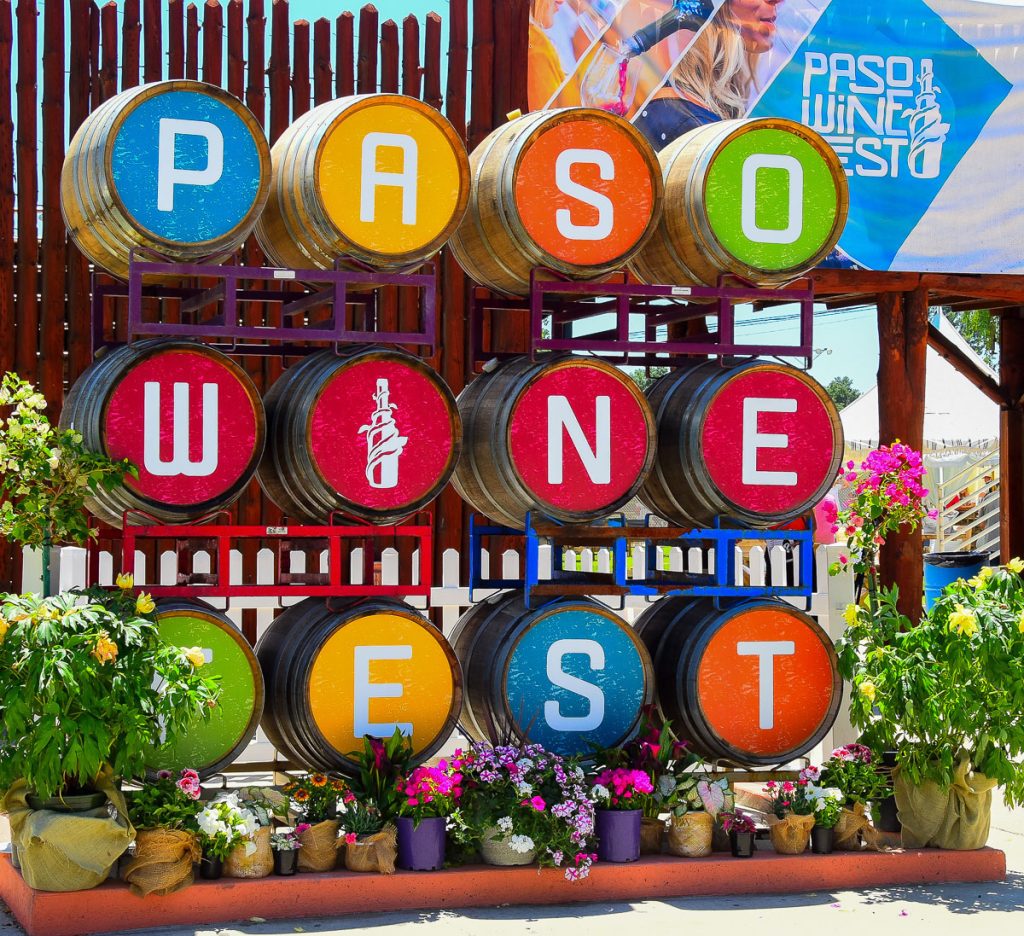 Welcome to the new and revamped Paso Wine Fest, Paso Robles Wine Country Alliance's (PRWCA) tent pole event, which has successfully morphed into its current amped-up incarnation since last year's reinvention.
Not only did a record turnout of 117 wineries offer a wide array of impressive local wines, but in a new twist (both lime and lemon), seven distilleries were added to the mix this year. Joining in were nine artisan vendors and 10 food trucks.
Emerging from COVID restrictions and precautions, the 2022 festival went all in on big changes. The venue finally moved from the downtown park to the Paso Robles Event Center — much to the relief of downtown merchants — and introduced the concept of "activation spaces" or interactive areas to highlight individual winery brands willing to pay the price.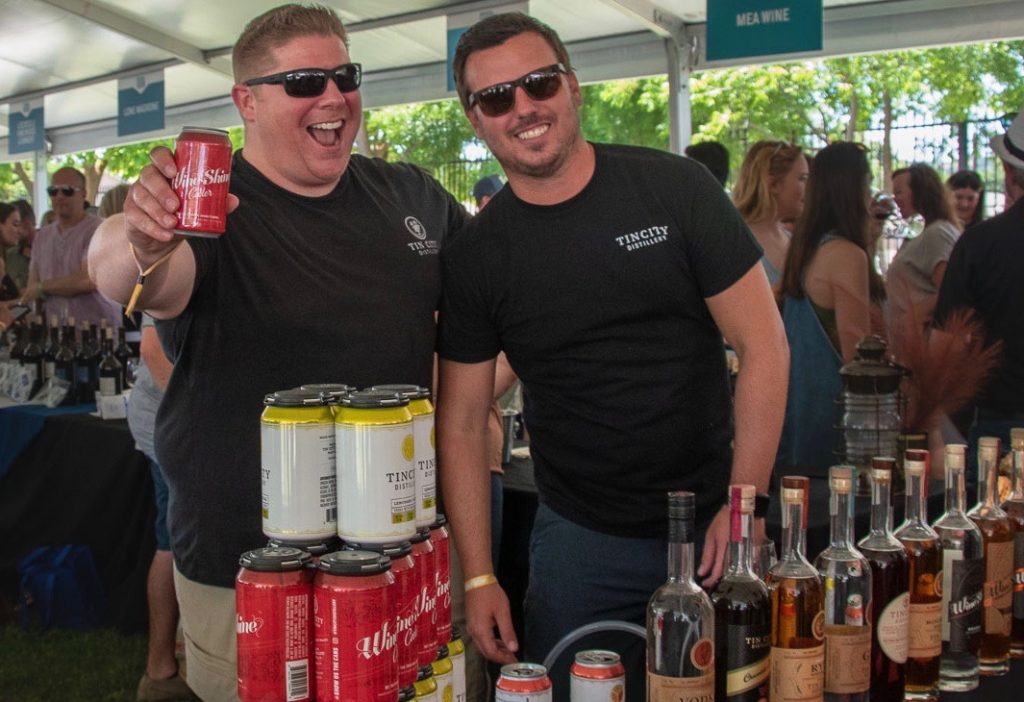 These individual lounges creatively designed by four wineries in 2022 struck such a chord with vintners that the numbers rose to 15 this year. The event layout was again done by San Luis Obispo-based Karston Butler Events and PRWCA event partners.
I heard nothing but kudos from attendees and participants on the now-rollicking and even more user-friendly wine festival. "I love it," was a running comment among the vintners.
"Dramatic change and for the better," offered Steve Cass of CASS Winery. "There's more open space for individual wineries."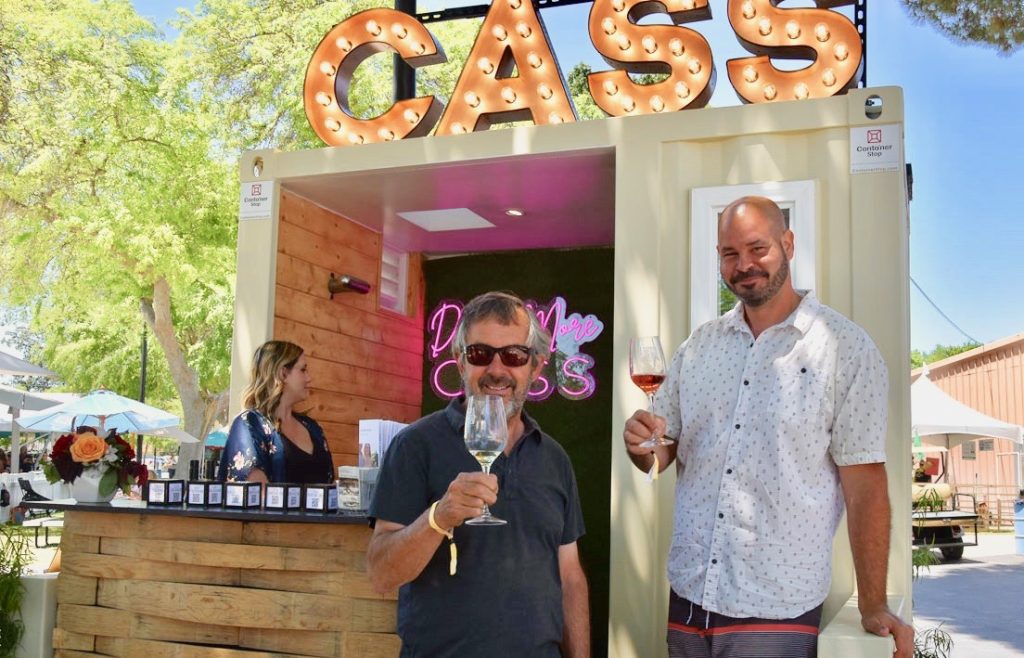 "Zero complaints," expressed Sherman Thacher, co-founder of his eponymous winery. "The [large] tents are beautiful and spread out."
"Paso's come to life," from Maeve Pesqueraa, Señor Vice President, Strategy & Business Development at Daou.
"This is a game-changer," confessed Billy Grant, a partner at McPrice-Myers, who was honored as Paso Robles Wine Industry Person of the Year in 2021. He added that it was vintner Austin Hope's idea to make a 100 percent change. "This is an expression of that," he added.
The fest has now established a successful playbook of which other wine regions can take note.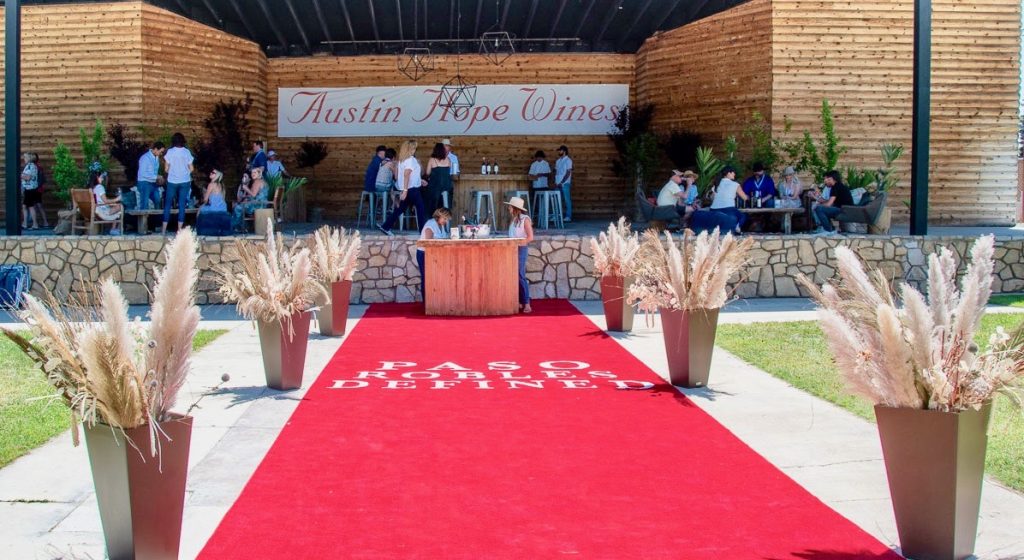 What began as an intimate affair with a mere 17 wineries in the downtown park in 1983, the festival marked its 39th event this year with increased attendance. The fest drew some 2,500 participants, which included consumers, winery representatives, vendors, staff, and sponsors. This festival also marks the inclusion of local distillery participation.
Lounges of Caliza/End of the Day, Opolo/Willow Creek, Chronic Cellars, Donati Wines & Spirits, and ONX were in a collective group under one tent. Meanwhile, Castoro Cellars, CASS, JUSTIN, J Dusi Wines, Barton Family Wines, and Yes Cocktail Co. anchored a central courtyard.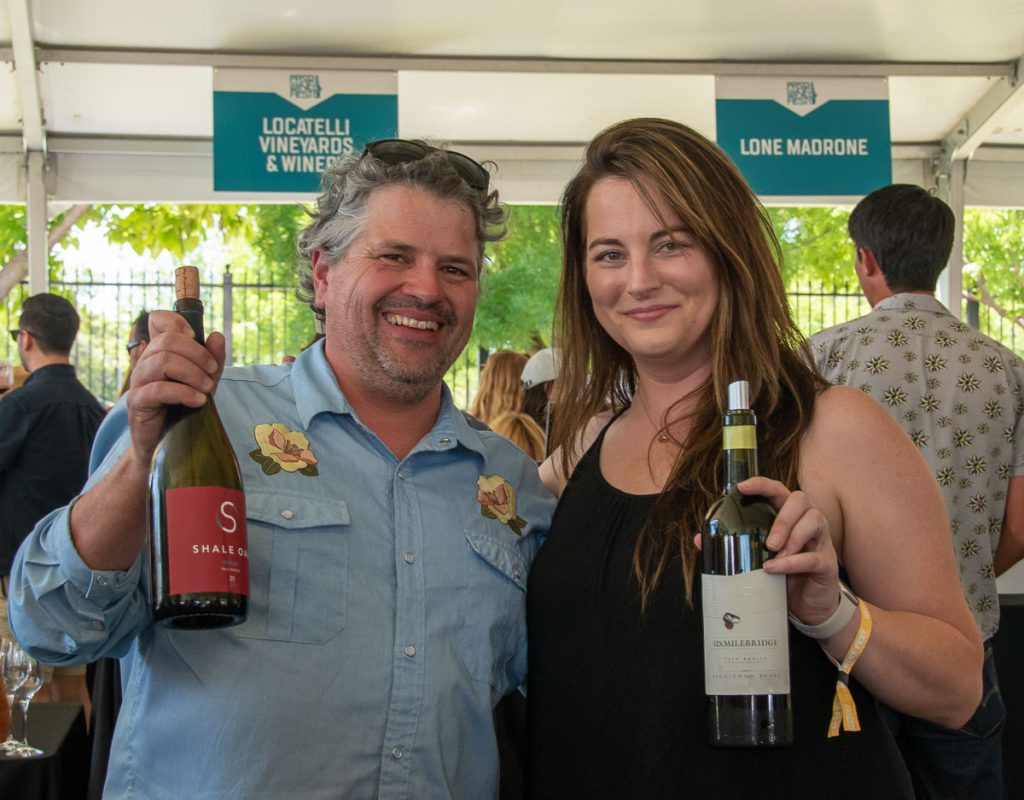 The Frontier Stage is where Austin Hope took over for its educational tasting of 2022 barrel samples from three of its Paso appellations — Creston, Geneseo, and Estrella — which will make up some of the final Cab blend.
Nearby, Daou created a Gallic garden theme complete with a lover's swing. Daou-a-Go-Go, a fashionably restored French vintage milk truck, served a selection of rosé, chardonnay and cabernet sauvignon. My Favorite Neighbor and J. Lohr were the other wineries in the Frontier Stage arena. The rest of the 100-plus wineries were housed in surrounding four large tents.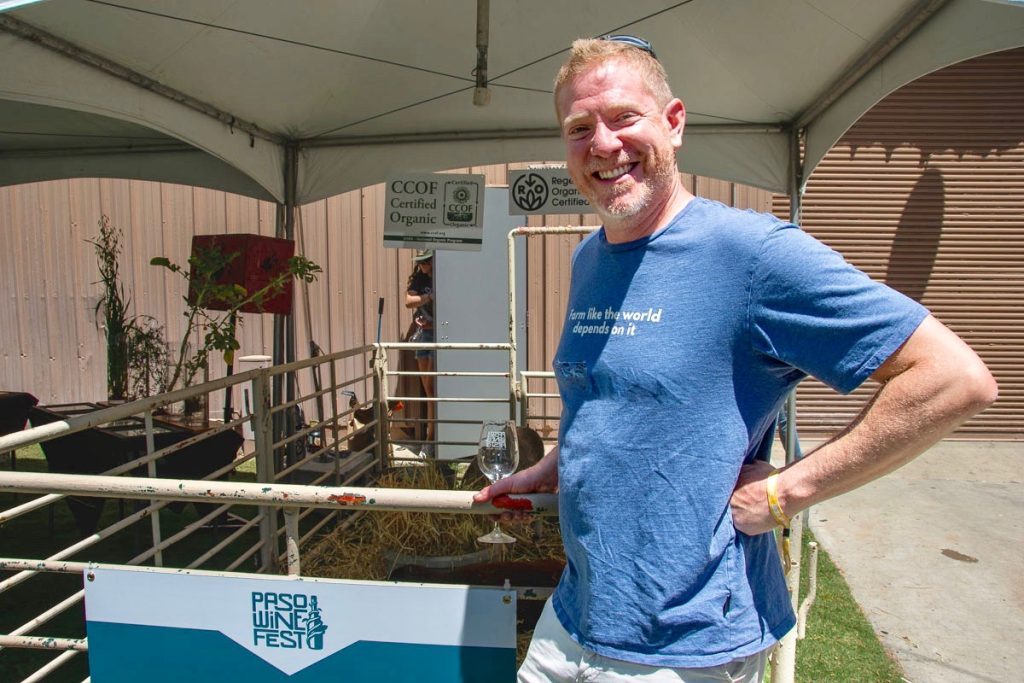 Upon entering, I encountered Jason Haas, Managing Director of Tablas Creek, standing next to a pen holding two sheep. A perfect setup for a winery honored as the world's first vineyard/winery to receive the Regenerative Organic Certification in 2021
"How can we have a bigger presence and still be us? This is who we are," Haas reflected on the farming theme. "It gives people a chance to dive in deep."
How did you cast these two sheep? I asked Erin Manson, Tablas Creek's regenerative specialist. These were the nearest at hand, she quipped.
There was an astounding representation of wineries ranging from noted names like Law Estate, Booker, Epoch, L'Aventure, Alta Colina and Linne Calodo to emerging brands such as Hubba, Thibido, Stillson, Sixmilebridge, Cairjn, TOP and Fulldraw.
At J Dusi, owner/winemaker Janell Dusi poured her signature Pinot Grigio, the classic Dusi Zin and a GSM blend from Paper Street vineyard. At Villa Creek, owner/winemaker Cris Cherry served a Rosé of Grenache and Carignane from his Maha Estate.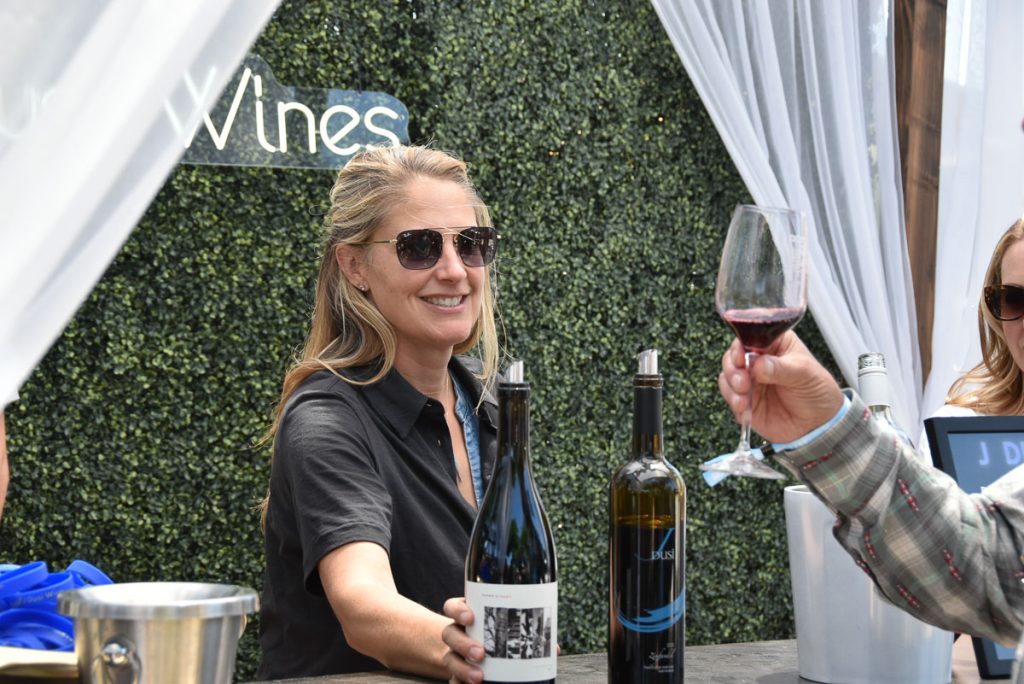 Cypher's owner/winemaker Susan 'SAM' Mahler had a lineup of six wines ranging from a Rhône-style blend and Zinfandel to a Cabernet blend each one paired with bite-size appetizers prepared by Mahler using fresh ingredients grown in her expansive organic home garden.
There was a cornucopia of red wines, from Bordeaux and Rhône style to Spanish and Italian varieties and the signature bold Paso blends. Perhaps not ideal on a warm May afternoon, but popular nonetheless. (A tip to those who didn't do this: chill the reds just as you do the whites.)
For many whites and Rosés were the go-to wines as was the Frozé bar at JUSTIN where I found the winery's Michelin-star chef Rachel Haggstrom. She joined pastry chef Saree Musick, who was busy whipping batches of Frozé, a rosé-infused sorbet prepared amidst clouds of nitrogen.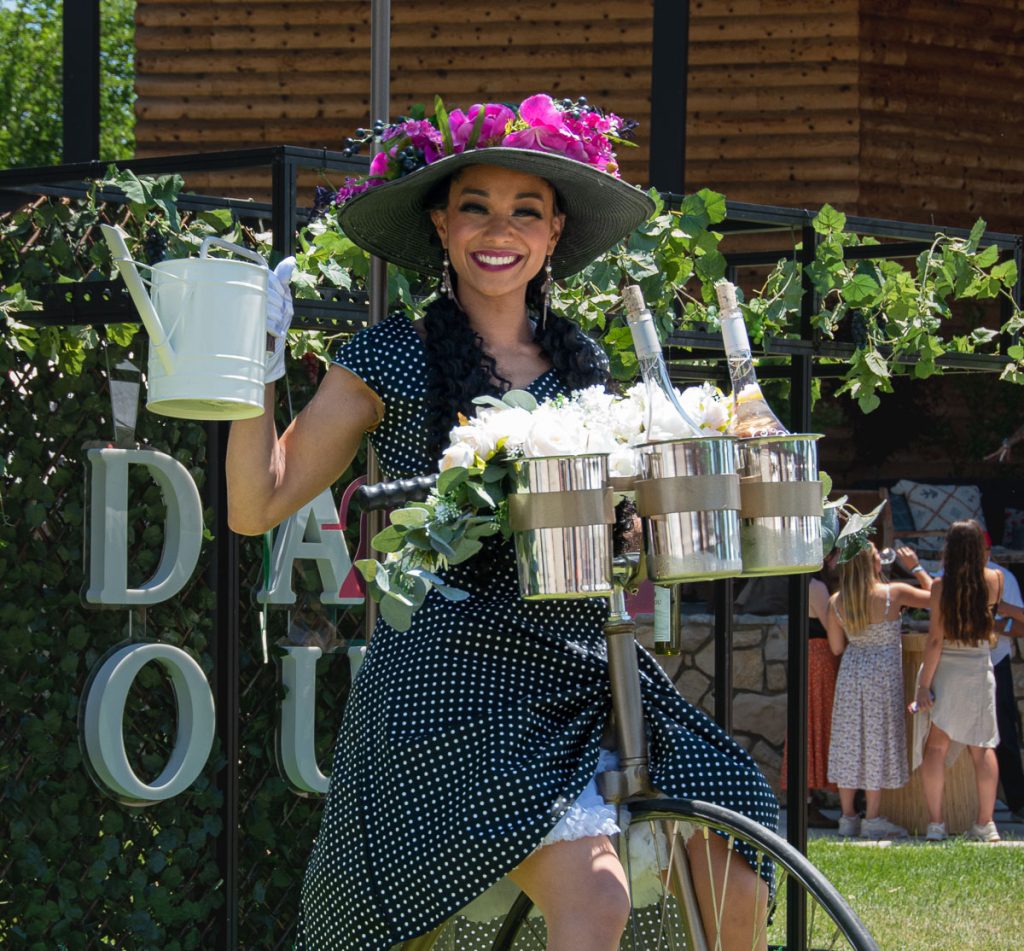 "It's a prelude to dinner, served as a popsicle," explained Haggstrom of the palate-refresher served at The Restaurant at JUSTIN.
Wine Shine's passion fruit, guava, and vodka cocktail in a can was a welcome thirst quencher. However, the popular Hibiscus Paloma seltzer served from a keg sold out early, which co-owner Patrick Brooks apologized for. "It's brandy distilled from Saxum Grenache infused with Hibiscus flower from Hawaii," he said.
Commenting on the expansion of distilleries amidst Paso's vast wine region, Brooks joked, "Brandy is what wine wants to be when it grows up."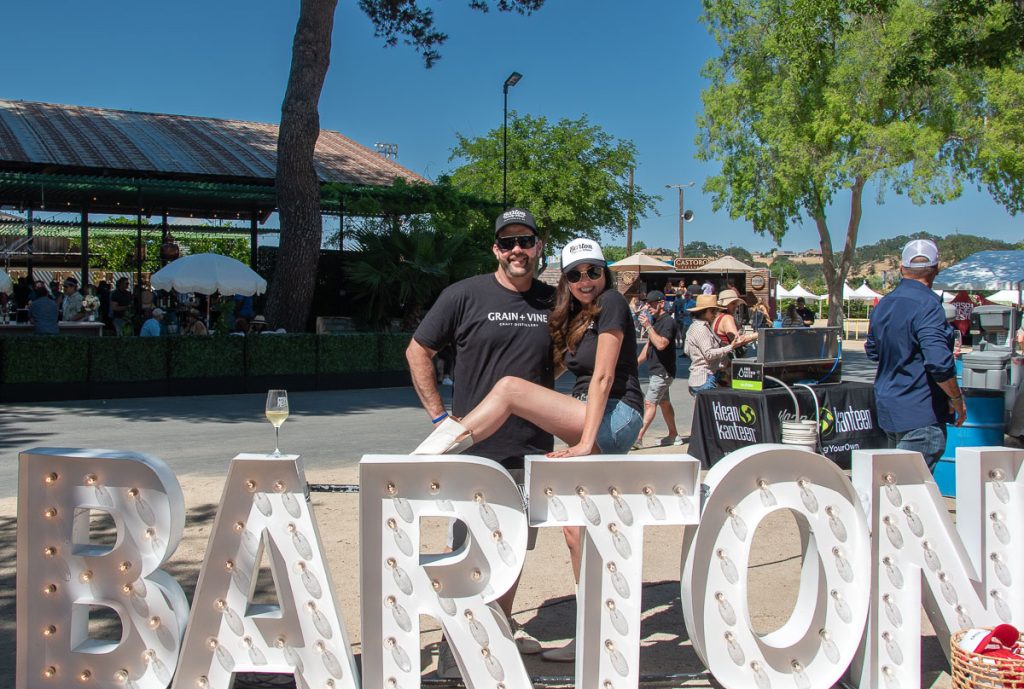 I'm not sure many Paso winemakers would agree, but it made a splendid backbone to the mix.
Further up at Re:Find Distillery, owners Alex and Mona Villicana concocted an intriguing margarita made with lemongrass and vodka served in mini plastic martini glasses.
Among the whites, I savored a crisp and refreshing Albariño from End of the Day, Caliza's second label. Sourced from Paso's small producers, owner/winemaker Carl Bowker commented that this label fits the rapidly growing affordable price point, which is attractive to the younger population.
"Everybody wants a great glass of wine at the end of the day," Bowker insisted.
Indeed, at the end of this particular day, a wide spectrum of Paso's finest was savored — a wine for every palate.