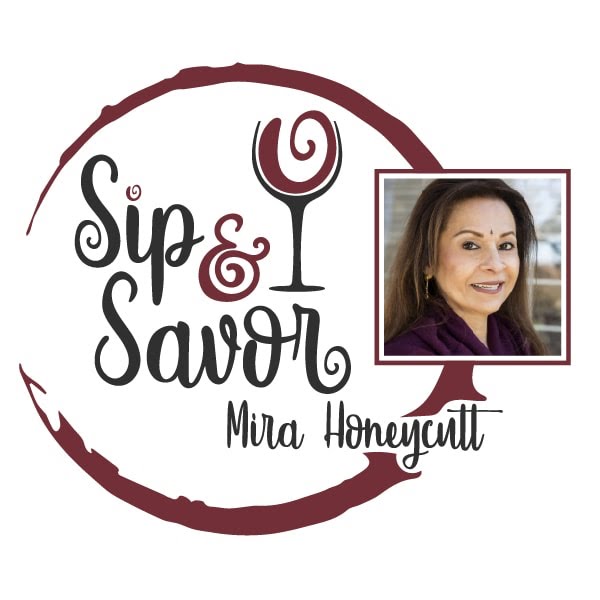 Winemakers have a barrel-full of expressions when describing their wines — their smell, taste and texture. But Paso winemaker Jordan Fiorentini is a breed apart. She draws her tasting notes. Her descriptors come in an artistic visual format, as she creates a collage of geometric drawings describing each wine with each vintage.
Fiorentini, Vice-President of Winemaking & Vineyards at Epoch Estate Wines, was honored as this year's Winemaker of the Year by San Luis Obispo (SLO) County Wine Industry community. The awards ceremony, held at the 2021 Mid-State Fair, also honored Lucas Pope of Coastal Vineyard Services as Winegrape Grower of the Year and Lorraine Alban of J&L Wines as Industry Person of the Year.
Leading Epoch's wine production team, Fiorentini oversees all the wine and vine decisions along with day-to-day production at the winery. Her wines are elegant, rolling leisurely across the palate like velvet yet bold and boisterous, rocking with lush ripe fruit. For example, Epoch's zinfandels reveal a certain panache, depending on each vintage, with a splash of syrah, mourvedre or carignan for spice and structure. The signature Rhône-style blends and zinfandels express the unique vineyard sites of Paderewski and Catapult.
"I'm very texturally driven as a winemaker," said Fiorentini when I met her recently on an overcast afternoon, dampened by a surprising, brief drizzle. We are sitting in her glass-walled office at the winery tucked away in Paso's woodsy appellation of York Mountain.
advertisement

"I'm not into tannin analysis; I'm not trying to hit certain numbers," by which she means scores from critics. "I go with my palate."
Before you taste Fiorentini-crafted lyrical wines, you notice her mesmerizing Vinpressions, hand-drawn poetic wine notes for each wine with each vintage. While her notes are palate-driven, her drawings are geometric. "Your palate has a beginning, middle and end so I'm trying to draw what I feel."
Fiorentini pulled out her very first drawing done for the 2010 Ingenuity, a syrah-dominant wine blended with grenache and mourvedre and a touch of petit sirah. "It's a round drawing," she commented on the image.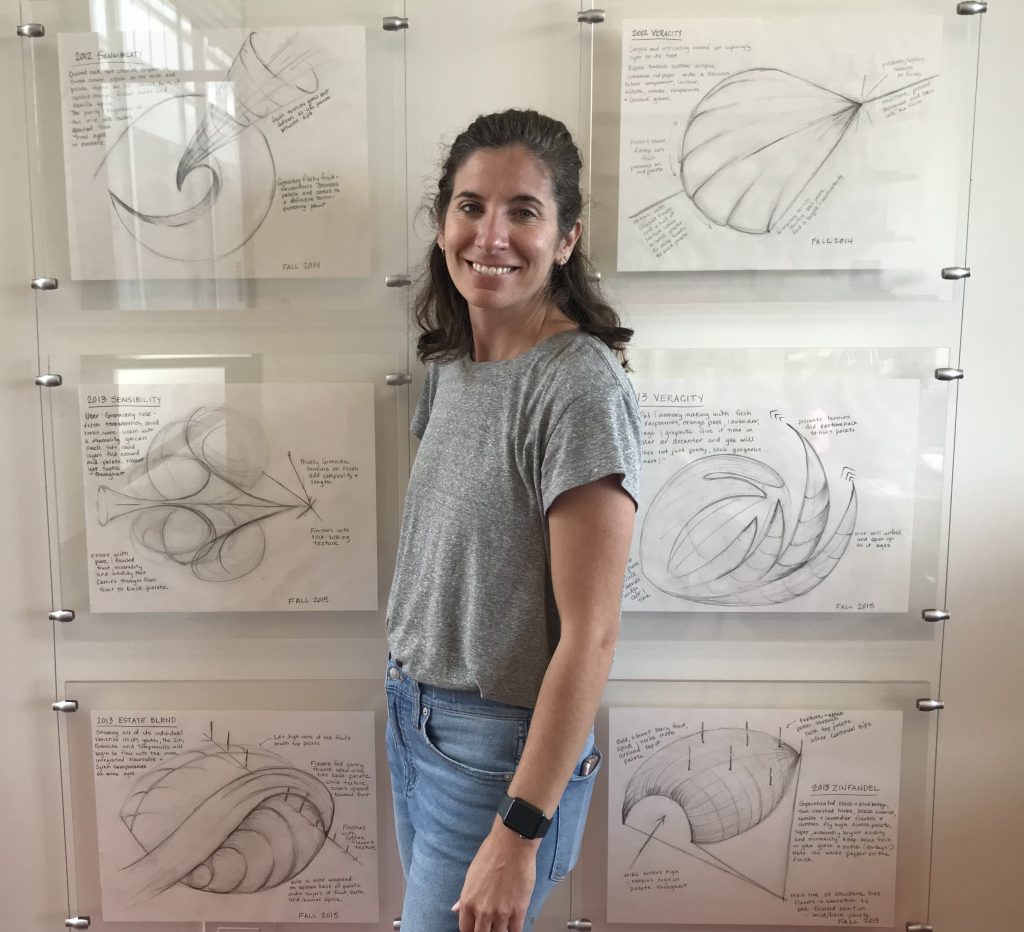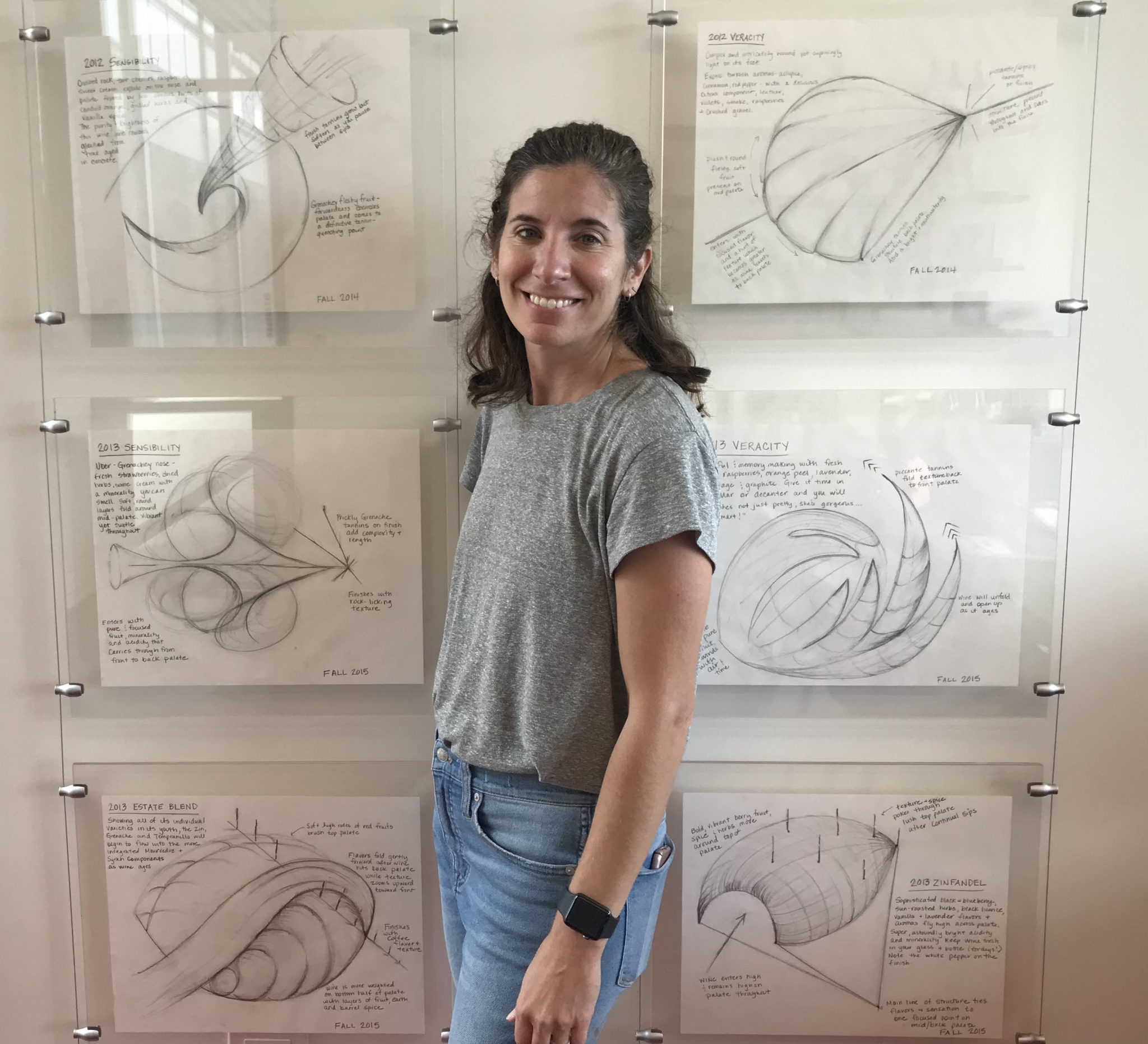 The notes read: "Grenache gives a big red gushy fruit to front palate, mourvèdre is chewy and extends mid-palate, petite sirah tannins give big texture on the finish." The wine looks like it has come full circle.
That vintage was the start of her black-and-white pencil drawings and continues today. Although the visual look is abstract, she begins her drawings on a four-quadrant graph. And that probably has to do with her engineering education, an undergraduate degree she received at Dartmouth College.
Fiorentini's wine appreciation came from her father Craig Kritzer. "We went on wine vacations," she reflected. Yet, it wasn't until she was in college that her father founded Frogtown Cellars in Dahlonega, known as the heart of Georgia wine country. Fiorentini's well-honed palate soon led her to UC Davis, where she received her Masters in Viticulture.
Fiorentini began her work experience in Napa, interning at such prestigious wineries as Markham and Araujo followed by working a harvest at the famed Antinori winery in Italy's Chianti region where she met her future husband Manu, a wine industry professional. The two were married in 2003. Returning to California, she joined Chalk Hill winery in Sonoma as its Director of Winemaking.
An exhaustive, international search conducted by Epoch's owners Bill and Liz Armstrong led them to Fiorentini. She moved from Sonoma to Paso Robles in 2010 to take charge of winemaking duties at Epoch.
Epoch is known for its site-specific bold Rhône-style blends and varietal wines as well as zinfandels produced from three vineyards — York Mountain, Catapult and the historic Paderewski vineyard which was planted in the early 1900s by Polish diplomat and famed musician Ignacy Jan Paderewski. Of the 570-acre Paderewski property in the Willow Creek District, 95 acres are under vine planted to Rhône varieties, zinfandel and tempranillo. Additional Rhône varieties are planted in the nearby 28-acre Catapult vineyard.
Fiorentini is drawn to what she calls the 'gravitas elements.' "I like to highlight the earthy/mineral aspects along with the intensity of fruit inherent to Paso Robles," she said. "I believe it's this dynamic nature of our wines that Paderewski keyed into almost 100 years ago."
A tasting lineup from Paderewski and Catapult vineyards reveals the perfection and elegance of Fiorentini-crafted wines, blends that are seamlessly well-knit like an exquisitely hand-woven Cashmere shawl.
Epoch's signature Rosè, is a seductive blend of mourvèdre, syrah and grenache (GSM) caressing your palate with strawberries and sweet lime flavors. The 2020 vintage is like summer breeze in the glass. The 2019 White Extended Age, a grenache blanc, viognier and roussanne blend, is fresh with citrus blossoms, yet plush and creamy on the palate, due to extra eight months of extended aging. Call it a white wine for winter months.
The 2017 Sensibility is the lightest in the red pantheon, the 100 percent grenache, is delicious with juicy strawberries and raspberries, evoking the heady scent of Paso garrigue; the 2017 Estate Blend is a GSM carousel joined by tempranillo, zinfandel and carignan — lush and velvety, rocking with hints of black licorice and cherries; and the deep-hued 2016 Ingenuity, a sensational blend of syrah, petite sirah, mourvèdre and grenache, with muscle flexing tannins, is a cellar-worthy wine.
Another wine we taste that is built to stand the test of time is a 2016 tempranillo that Fiorentini calls their "unabashed Spanish cowboy." A wine that takes your palate on a wild ride of beguiling flavors rich with red plums, figs and baking spice.
While Catapult and Paderewski wines constitute Epoch's complex blends, the York Mountain Vineyard program is focused on varietal wines and not blends. When the Armstrongs acquired the York Mountain property in 2010, the original vineyard had been left fallow. With much planning, they began the process of replanting in 2015 to cabernet sauvignon, zinfandel and more Rhône varieties.
A mere seven miles from the Pacific Ocean, the minuscule 640-acre York Mountain appellation is perched at an elevation of1,500 feet and is part of the larger Paso Robles appellation. The location is rich with local history as the site of the former Ascension Winery, founded in 1895 by trailblazer Andrew York. Later renamed York Mountain Winery, it continued operating continuously for 119 years despite five name changes, prohibition and the disastrous San Simeon earthquake.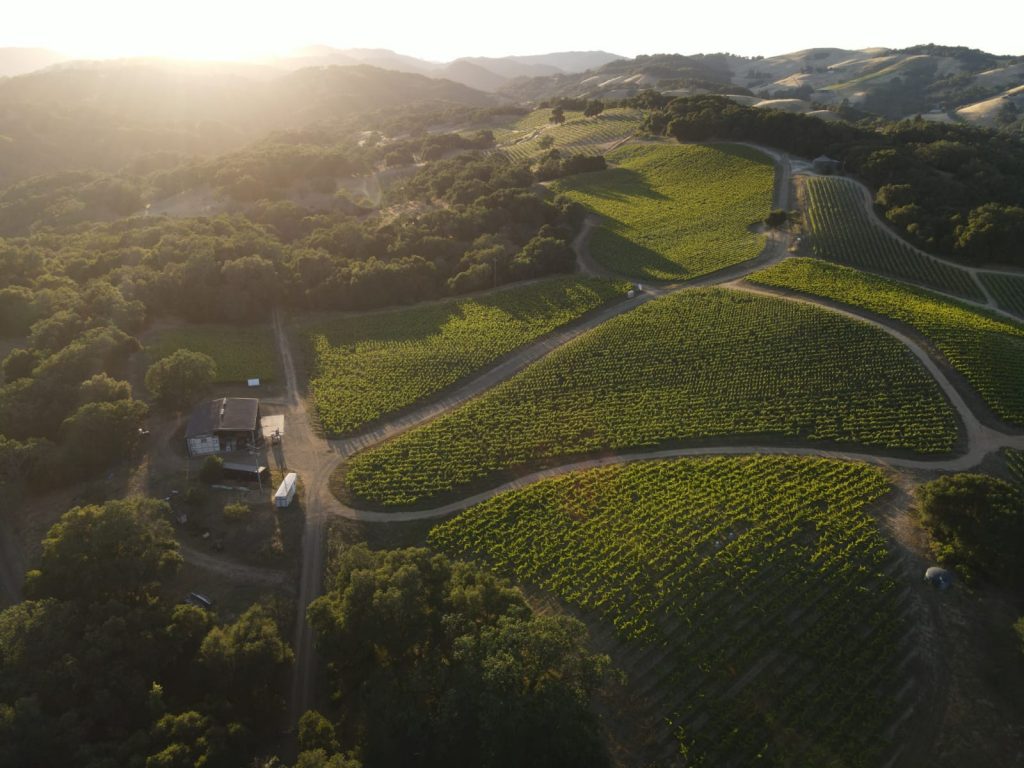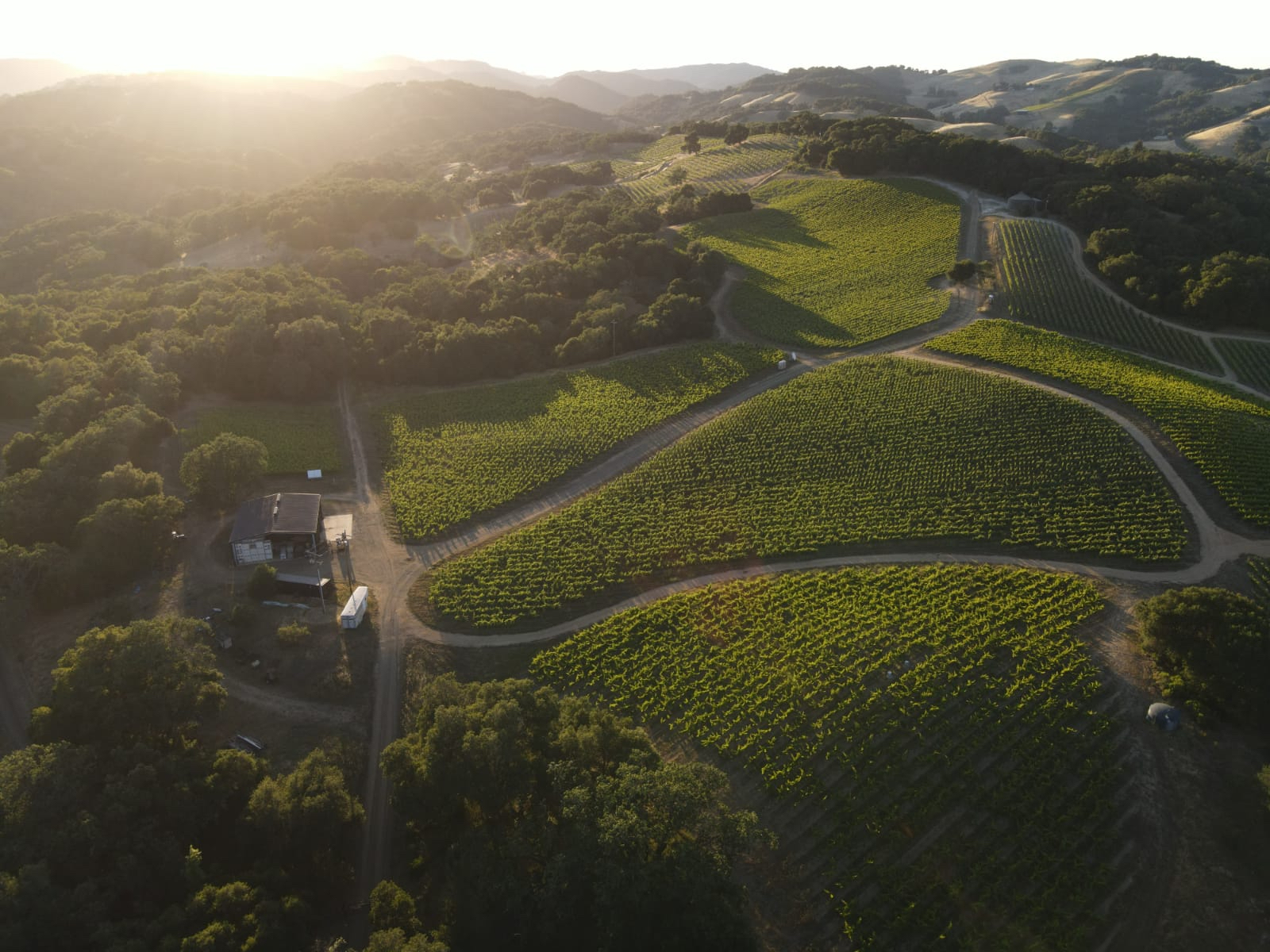 The winery was forced to close in the late 1990s due to retrofit requirements until the Armstrongs acquired the property and began the process of bringing the historic winery back to its glory, eventually building a modern state-of-the-art winery while restoring its old York homestead, preserving old bricks, stones and redwood beams and repurposing them in the new tasting room.
But before they embarked on this lengthy project, they hired the woman who is now the county's Winemaker of the Year.