The Teen Center held its ribbon cutting on Saturday, Aug. 19, and officially opened two days later
By Becca Sligh
Contributor
PASO ROBLES — A new Paso Robles Teen Center opened at Centennial Park on Monday, Aug. 21. The recreation center that has been home to many programs over the years, including summer camps, after-school programs, and even the YMCA now has a new program. According to its press release, The Teen Center at Centennial Park is a free, safe gathering place for local teens to enjoy Monday through Thursday from after school until 5 p.m. beginning on Monday.
With input from the community surveys, members of the Paso Robles Youth Commission have greatly contributed to the vision and creation of the teen-centered facility.
advertisement

The Teen Center held its ribbon cutting on Saturday, Aug. 19, at 11 a.m. The facility was decorated with balloons, while songs filled the room with a joyous atmosphere. With bright string lights illuminating the room, guests gathered to watch the ribbon cutting.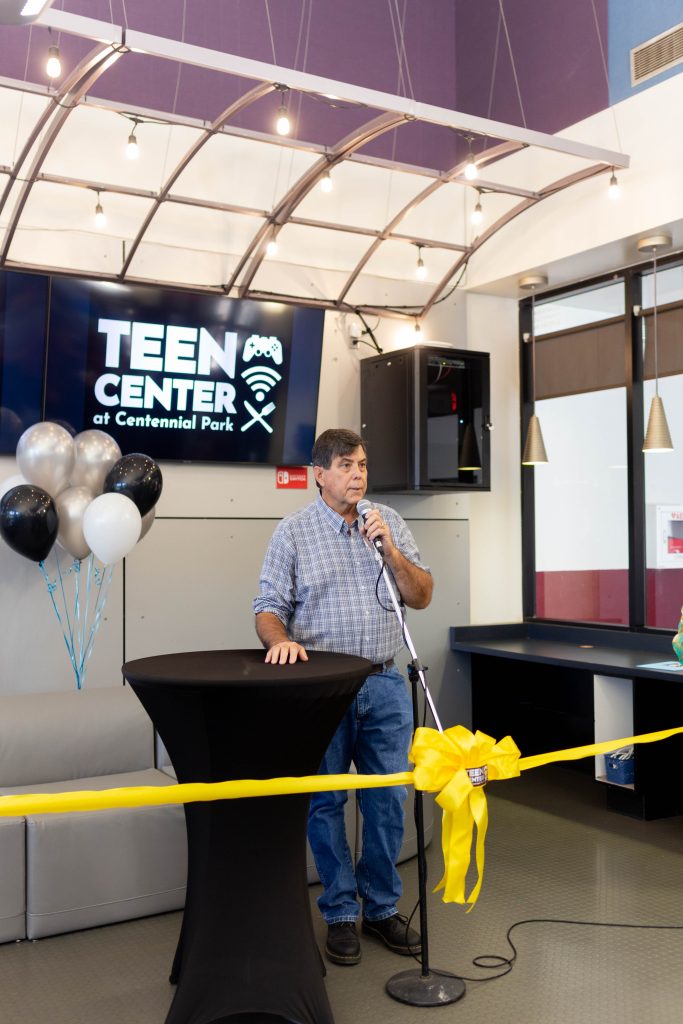 To kick off the ribbon-cutting ceremony, some well-known community figures were in attendance and took time to speak about their individual part in the opening of the Teen Center.
Janet Lopez of NCI Affiliates shared that this has been a great program for NCI to be a part of. NCI Affiliates is in charge of providing the snacks to the Teen Center's cafe area.
"We're a nonprofit agency that supports individuals with disabilities by providing training and work programs such as the cafe here," she said.
Other attendees included Diane Zannotti, a representative of Congressman Jimmy Panetta, and Christopher Taranto of the REC Foundation. Paso Robles City Council members Chris Bausch and Steve Gregory remarked on how proud they were of the Paso Robles Youth Commission for their hard work and dedication towards getting the Teen Center open.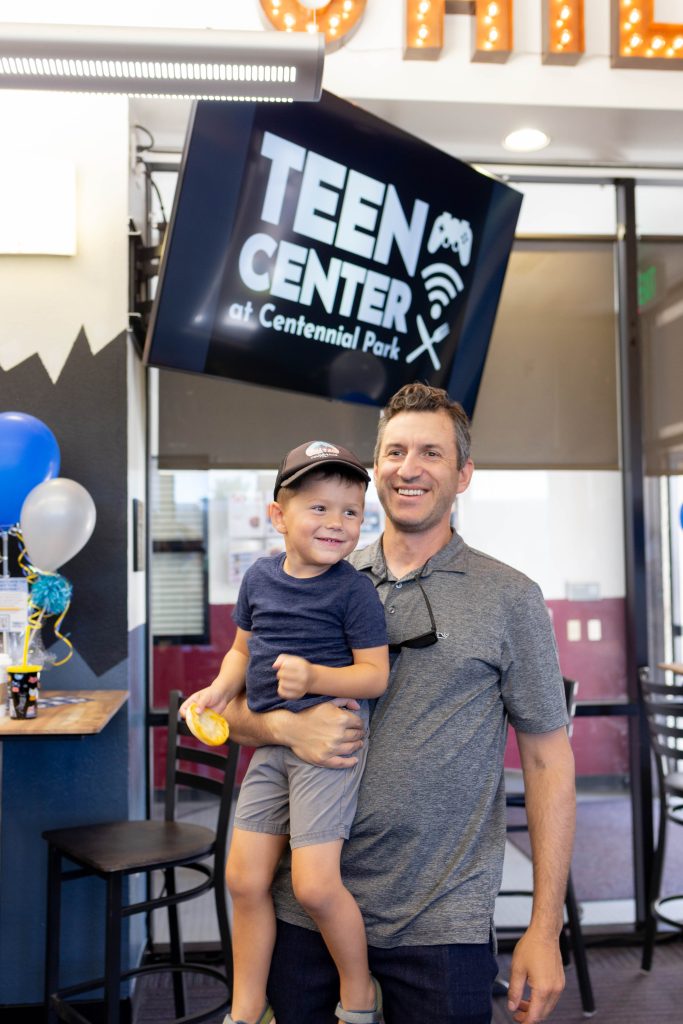 Although there were many hands that came together to build this center, it wasn't without specific funding and grants that made it possible. Molly Scott, the senior director of grower and community relations for Justin Winery, gave some insight into the grants program offered by her company. 
"Justin started a community grant program back in 2013, and I think cumulatively we donated $1.2 million back in North County specifically, so we have an annual grants program where we support local nonprofits and also schools" said Scott. "We typically give $250,000 away every year and the grant program will be kicking off Jan. 1, 2024."
Scott also mentions anyone interested in these grants can find them at justinwinegrants.com.
Clint Weirick, from Senator John Laird's office, presented the official recognition on behalf of the California State Senate.
"To all the youth here that will continue to drive this program a big hats off to you all," Weirick remarked. "We should also emphasize that this is the perfect place [for the teen center]. Yes, you've got the park and the schools, and it's easy to get to."
To conclude the ribbon cutting ceremony, Praise Namuleme, chair of the Paso Robles Youth Commission, exclaimed, "I'm most excited to see people show up and have a great time. Our primary concern was that within Paso Robles, there are facilities people are allowed to use, but most of the time they weren't geared towards teenagers."
Namuleme also cut the ribbon to officially open the Teen Center.
The Teen Center will be open Monday through Thursday from after school to 5 p.m. For more information on the center, visit prcity.com/1177/Teen-Center
Feature Image: Praise Namuleme, chair of the Paso Robles Youth Commission, is shown with local teens Aug. 19 before cutting the ribbon to open the new Teen Center at Centennial Park. Photo by Becca Sligh