Kayla Degnan was officially announced as the 2023 Pioneer Day Belle representing the San Miguel area
PASO ROBLES — The countdown to the 93rd Annual Paso Robles Pioneer Day is on after the Pioneer Day Announcement Dinner kicked off on Sunday, Aug. 20, at the Estrella Warbird's Museum.
During the dinner, the 2023 Pioneer Day royalty was officially crowned, including Don Campbell as the Marshal and Margaret Avila as the Queen. Miss Kayla Ireland Degnan was officially announced as the 2023 Pioneer Day Belle representing the San Miguel area. She will not having any Pioneer Day Belle Attendants as years past have included.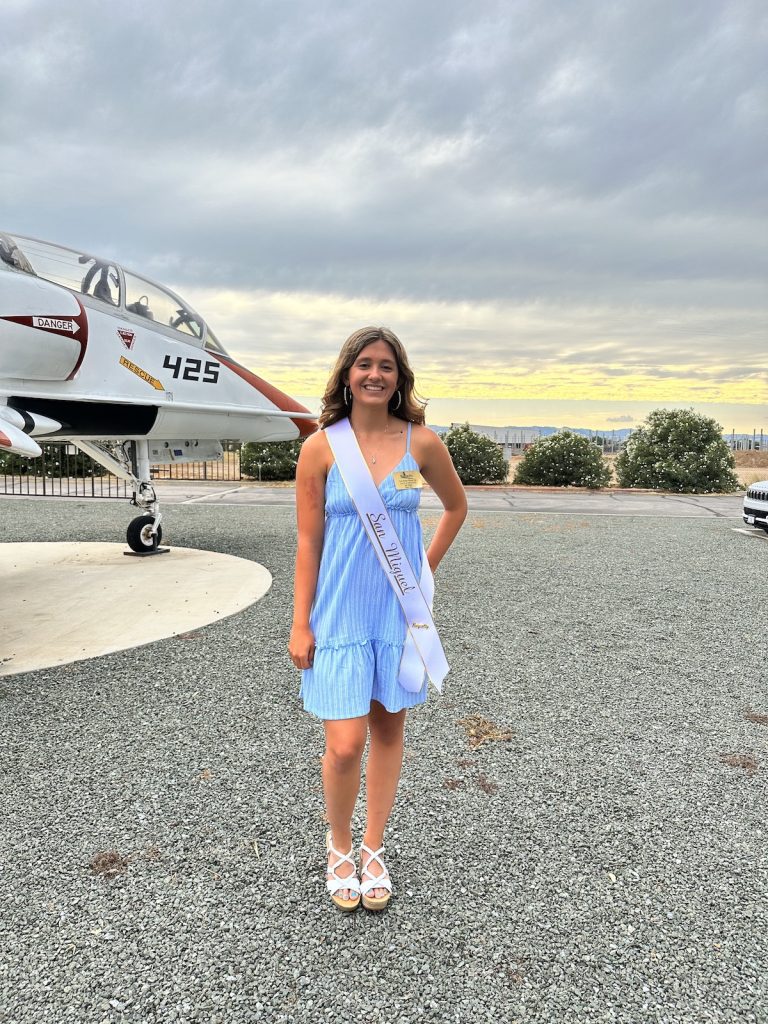 Pioneer Day Belles represent a community or region of the Paso Robles area from as far south as Atascadero and far north as Lockwood. A committee looks for young women whose family has a historical connection to the region, dating back 50 to 100 years.
This year's committee consists of Gina Hambly, Gelene Coelho, and Jill Smith, who told Paso Robles Press, "Belle nominees are invited to apply to participate based on their family history in the North County. Each year the Belle is selected based on a rotation of areas."
Degnan was born in San Luis Obispo on Feb. 4, 2006, to her parents Roger Degnan and Lynette (Ruth) Degnan. Her great-great grandfather Harold Ruth settled in the San Miguel/Bryson-Hesperia area in 1912. He bought the property and built Templeton Feed and Grain in the 1930s, later selling the business to the Tom Jermin family in the 1940s. On another side of her family, Degnan's great-great grandfather Charles Morgan, arrived in the Creston area when he was a child in the 1920s. There he grew up to be a ranch hand for many of the local ranchers and ran his own business in Paso Robles for many years, known as Morgan's Brake Service.
From there, Degnan's family cemented roots in the area. She is currently a senior at Paso Robles High School and is looking forward to graduating next spring. You can look forward to a full story on Degnan and her family history in the October issue of Paso Robles Press Magazine.
During the dinner, all the Pioneer Royalty was formally introduced in front of family and friends.
Born and raised in Paso Robles, Mark Perry has served on the selection committee for the Marshals for about the last five years. Perry joined the committee after Don Campbell and Bob Tullock were getting ready to retire from it. He currently serves alongside Tom Madden and Wade Taylor. In 2019, Perry was named Paso Roblan of the Year and is a longtime employee of Paso Robles Waste and Recycling.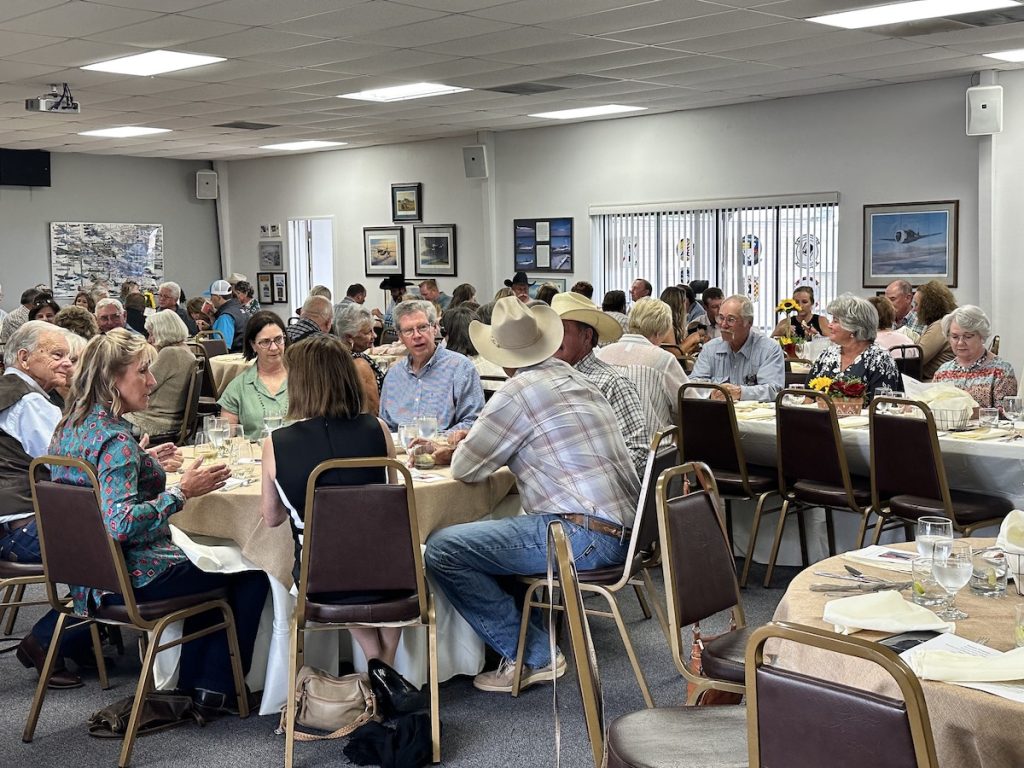 "Time flies when you're having fun," said Perry of his time on the committee, adding that the sold-out dinner was "Fantastic … everybody had a good time."
Perry said the announcement dinner marks the countdown to the big parade day in October. Starting now, committees will meet every Wednesday to ensure everything is on track. While sometimes it can be chaos to keep everything on track for parade day, some new faces have been joining committees to assist with the planning.
"We are infusing the youth to keep the parade going," explains Perry, who is happy to be bringing in some new blood to the mix.
While having some new and younger volunteers learning the ropes has been exciting, the Pioneer Day event has lost some longtime volunteers this year, including Harry Ovitt and Tom Flynn, both former Pioneer Day Marshals.
Perry, who had become close to Flynn, remarked on his passing.
"I'm still heartbroken," he said. "We had a special bond, Tom and I. He was one of a kind … I feel so privileged to be a friend of his and that he got to be a Marshal."
This weekend, the Old Timer's BBQ hosted in San Miguel by the Lion's Club will welcome the community to gather and celebrate as a precursor to the annual Kick-Off Party held in September at the Estrella Warbirds campus. The events of Pioneer Day often are a reunion for many in the area — from King City to as far south as Pozo.
Many are like Perry, who has been attending Pioneer Day for decades.
"Pioneer Day was always something to look forward to for myself as a kid, not knowing someday that I would be involved," he said.
Upcoming Pioneer Day festivities include:
Sunday, Aug. 27 | San Miguel Lions Old Timer's BBQ
Saturday, Sep. 23 | Pre-Pioneer Day Kick-Off Party
Saturday, Oct. 7 | Pioneer Day Ladies Luncheon
Saturday, Oct. 14 | Pioneer Day Parade
For more information on the Pioneer Day Parade and its upcoming festivities, visit pasoroblespioneerday.org
Feature Image: 2023 Pioneer Day royalty court Don Campbell as the Marshal, Margaret Avila as the Queen (front center), and her attendants Shirley Ethridge (right) and Jae Eade (left) are shown at the Pioneer Day Royalty Dinner on Sunday. Photo by Hayley Mattson/PRP