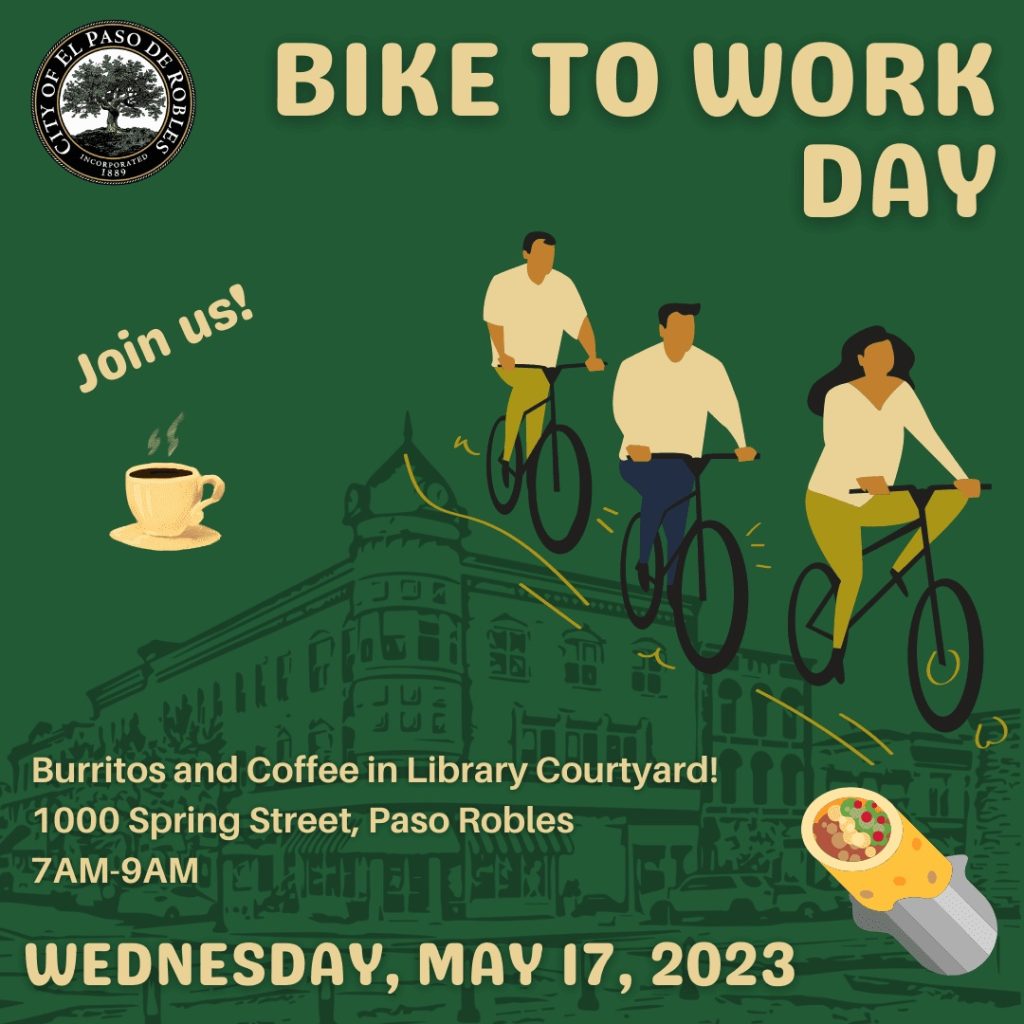 PASO ROBLES — The City of Paso Robles invites residents to join in the celebration of Bike Month this May, a month dedicated to promoting biking for fun, fitness, and transportation. As part of the festivities, a Bike Breakfast event will be held at the library courtyard on Wednesday, May 17, from 7 to 9 a.m.
Cyclists are encouraged to pedal their way to the library located at 1000 Spring Street and indulge in complimentary coffee and breakfast burritos provided by the City of Paso Robles. This event presents a fantastic opportunity to refuel and connect with fellow biking enthusiasts in the community.
In addition to the Bike Breakfast, local businesses in Paso Robles will offer special deals exclusively for cyclists throughout the week of May 15-19. From discounts to promotions, participating venues are excited to show their support for Bike Month. For more details on how to engage in these exciting activities, please visit rideshare.org/program/bike-month and scroll down to the bottom of the page to explore the calendar of events.
advertisement

About Bike Month: Bike Month is an annual celebration dedicated to promoting the benefits of biking for individuals and communities. It encourages people to incorporate cycling into their daily lives, whether for recreation, exercise, or transportation. Throughout the month, various events and activities are organized to engage and inspire people to embrace biking as a healthy and eco-friendly mode of transportation.