The goal for participants is to find a buyer to pay top dollar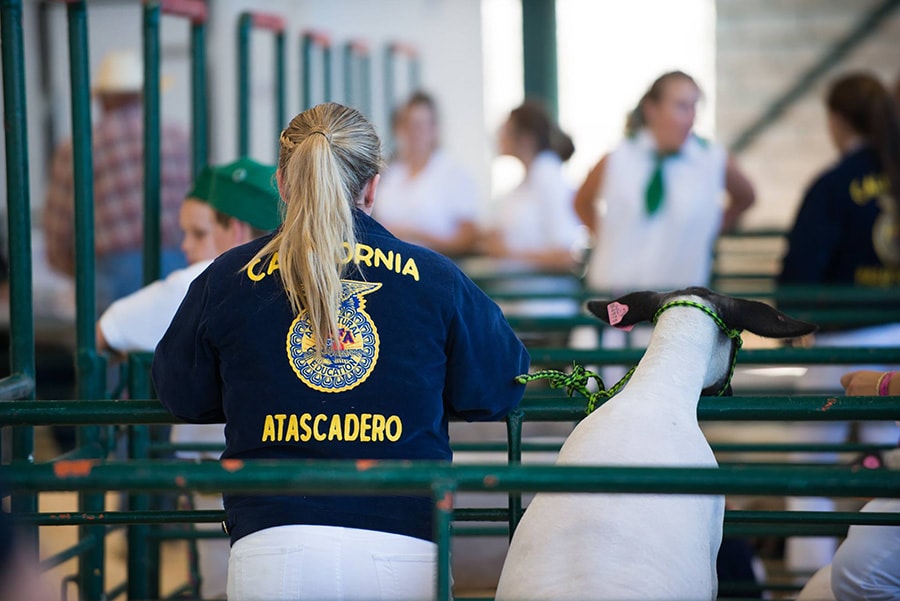 Each day of the 2017 California Mid-State Fair brings an opportunity to walk through the Livestock Pavilion, talk with student exhibitors, and see the vast array of animals they have raised and cared for over the past several months. Poultry, rabbits, swine, sheep, cattle, and more will be on display; the barn area is open daily to the public during the fair from noon to 8 p.m.
"We have third and fourth generations of families that are now participating in the livestock and fair events, just as their parents and grandparents did before them," said CMSF Livestock Superintendent Jo Ann Switzer. "We encourage the public to come by, see the animals, talk with the students, and ask questions."


On Friday, July 28, the Replacement Heifer Sale starts at 6 p.m. in the new Livestock Pavilion. A popular feature to the program, the Cattlemen's Choice, returns in 2017 and is sponsored by the San Luis Obispo County Cattlemen's Association; four winners will be selected.
The Junior Livestock Auction, starting at 8 a.m. on Saturday, July 29, is a must-see event. Friends, families, and advisors of the 4-H and FFA exhibitors look on from their seats and the surrounding standing-room-only area as the youngsters lead their project animals to the ring. Potential bidders are advised to purchase their buyer's number ahead of time or arrive early to obtain a number at the gate. The CMSF Livestock Office will be open daily during the fair from 6:30 a.m. to 8 p.m. or call 238-3272 for more info.
The goal for participants is to find a buyer, a business or individual willing to pay top dollar for their project animal at the auction, and place value on their investment of time and money – student exhibitors bathe, feed, groom, and care for their animals for many months. It takes dedication, commitment, and hard work; they research and make an initial purchase, raise the animal, keep records and accounts, and develop their animal into a marketable product.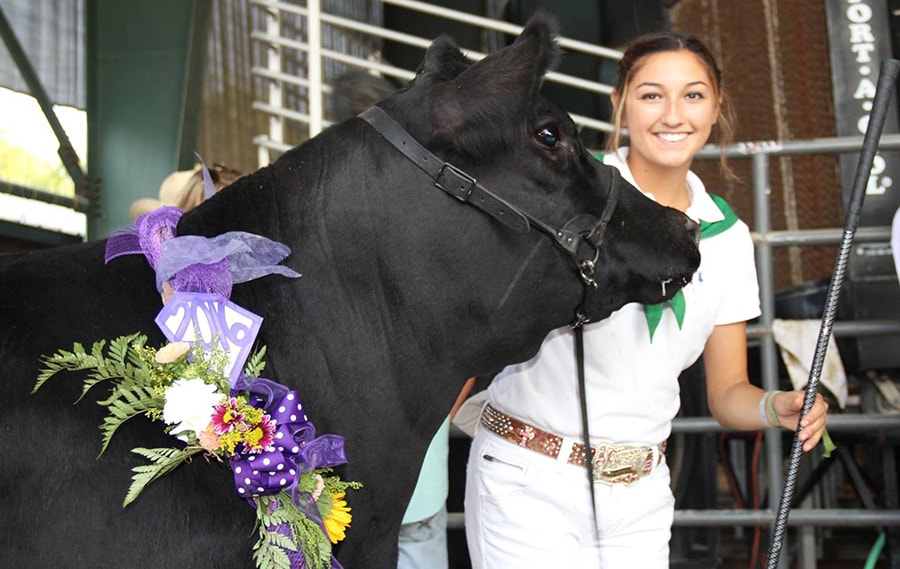 "As a buyer, you are able to purchase a high-quality product and you're also paying for the opportunity for a young person to learn life skills," said CMSF Chief Executive Officer Michael Bradley. "The community invests in these young people and rewards them for their hard work; the students reinvest that money into their college fund or back into another project."
This year's primary Livestock Judges are: Market Swine – Ryan Sites, Tuttle, OK; Market Sheep, Breeding Sheep and Meat Goats – Dr. Scott Greiner, Blacksburg, VA; Market Cattle, and Breeding Cattle and Replacement Heifers – Jim Williams, Boling, TX.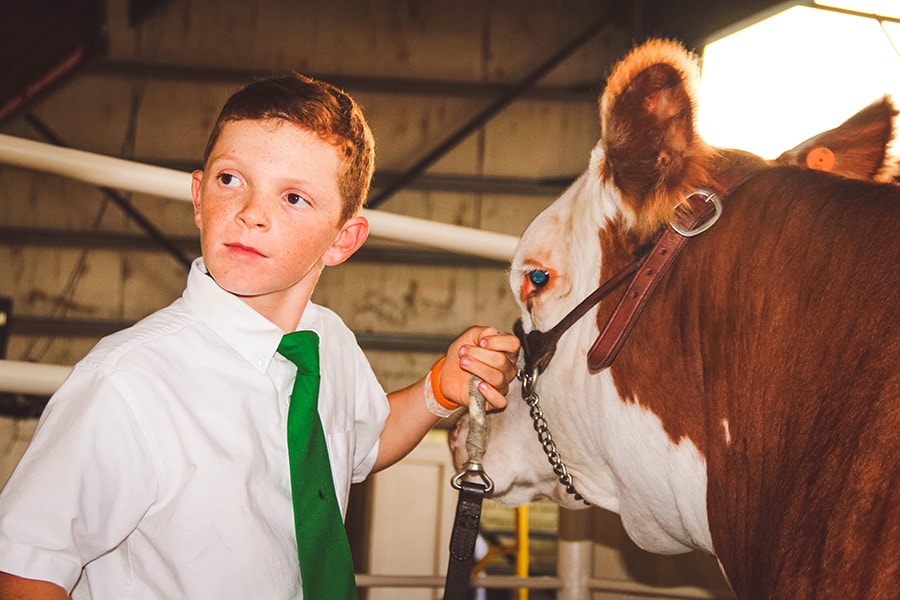 Follow daily updates happening in the livestock area at: www.facebook.com/Midstatefairlivestock. CMSF will be using Facebook Live to livestream the Replacement Heifer Sale and the Junior Livestock Auction; go to www.facebook.com/californiamidstatefair to see the action!

SCHEDULE HIGHLIGHTS
**All events take place in the Livestock Pavilion
Wednesday, July 19
8 a.m. – 4H & FFA Poultry Show
Friday, July 21
9 a.m. – Rabbit Show
Saturday, July 22
Noon – Judge 4-H Dog Show
Monday, July 24
9 a.m. – Dairy Goat Show
1 p.m. – Breeding Sheep Show
1:30 p.m. – Dairy Cattle Show
6 p.m. – Ladies and Lads Lead/ Costume Class Competition
Tuesday, July 25
8 a.m. – Market Hog Show
8 a.m. – Market Lamb Show, followed by Meat Goat Show
Wednesday, July 26
8 a.m. – Breeding Beef Show, followed By Market Steer Show
3:30 p.m. – Supreme Champion Drive (Market Division Beef, Sheep, Swine & Meat Goats)
5:30 p.m. – Replacement Heifer Show
Thursday, July 27
8 a.m. – Swine Showmanship
9 a.m. – Meat Goat Showmanship, followed by Sheep Showmanship
Friday, July 28
8 a.m. – Beef Showmanship
6 p.m. – Replacement Heifer Sale
Saturday, July 29
8 a.m. – Junior Livestock Auction
Sunday, July 30
9 a.m. – Round Robin Showmanship
11 a.m. – Pee Wee Showmanship
1 p.m. – Livestock Judging Contest