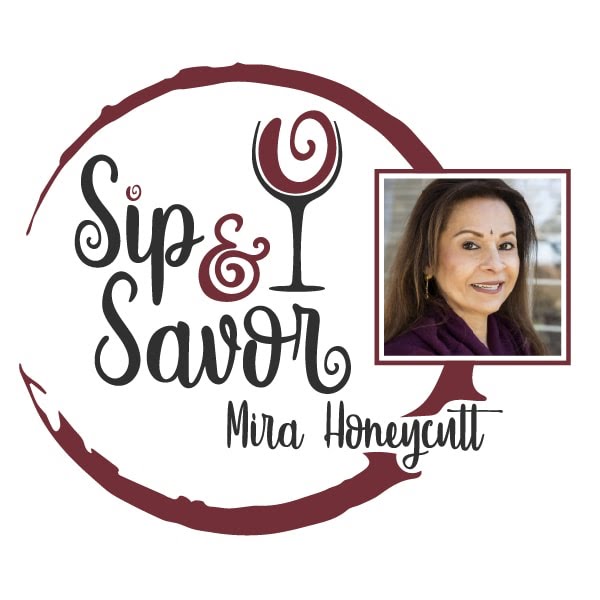 In Paso's current triple-digit heat, my column couldn't be more timely, spotlighting albariño, a cool and refreshing white wine fast gaining favor with Paso winemakers. And this interest could largely be credited to local winemaker Damian Grindley and his passion for this Spanish wine, with its pronounced citrus, floral and stone fruit notes and a bracing minerality.
His dedication to this variety led Grindley to launch the one-day seminar, Albariño Summit, in 2016 at his Brecon Estate winery in Paso's Adelaide region. In 2017, there was a seminar at Derby Wine Estates followed by a grand tasting at Broken Earth Winery and in 2018 the Summit was held at CaliPaso winery. After that, the event went dormant and then came the COVID-19 lockdown.
To jump-start interest in the Albariño Summit both Damian and Amanda Grindley along with their Brecon team hosted the Albariño Industry Night at their winery this past July. Some 25 albariño producers from Paso and SLO Coast gathered together and poured the refreshing wine ideal on this warm summer evening.
advertisement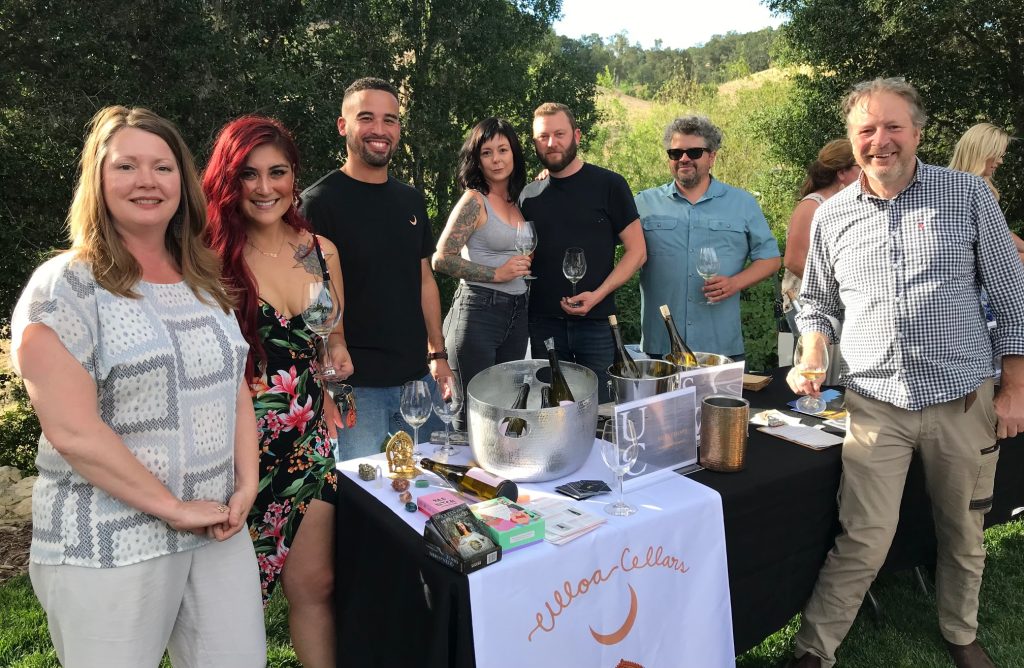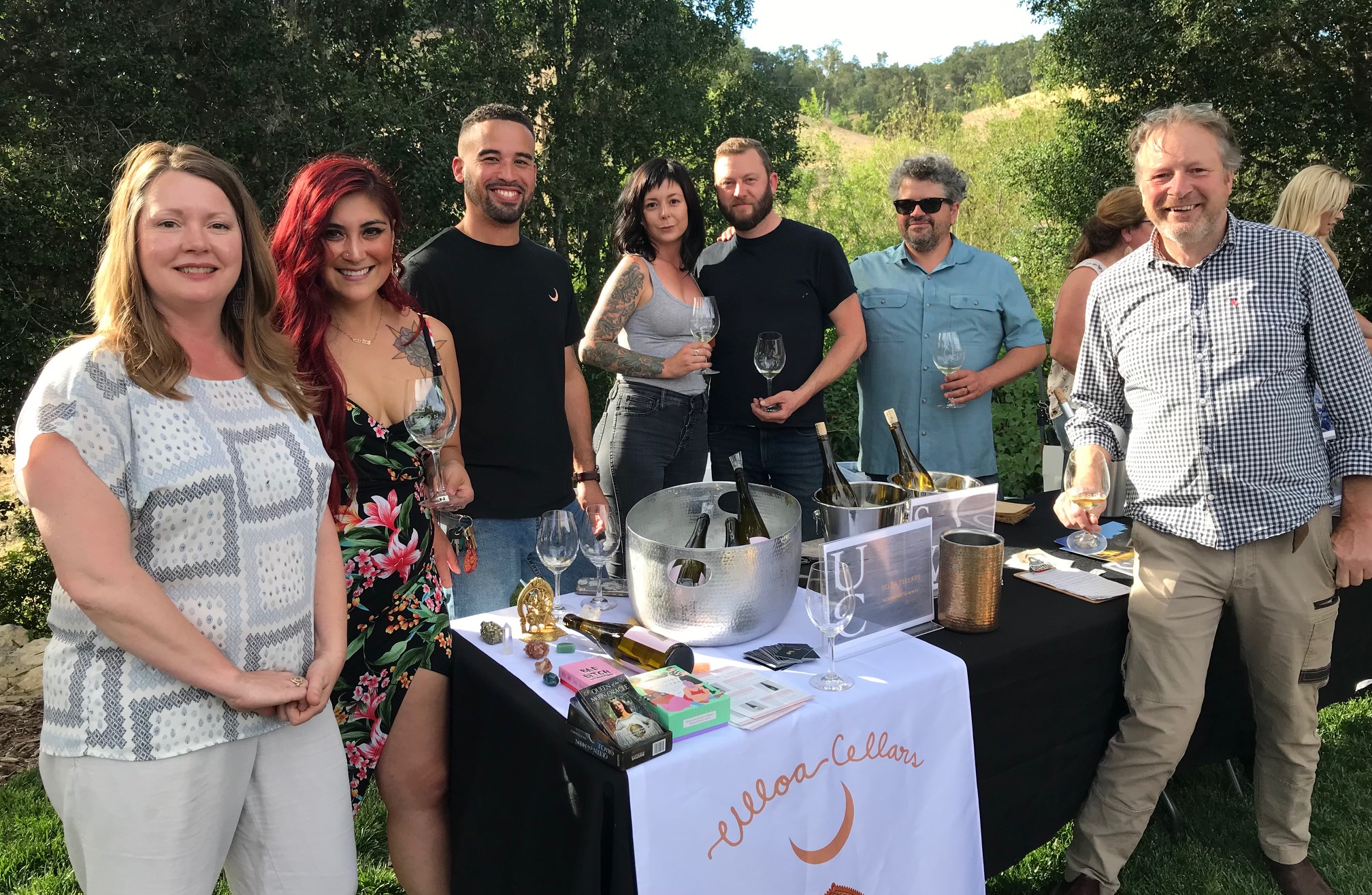 So, what sparked Grindley's interest in this Spanish white?
"It's kind of a wild ride," he mused. Strangely enough, this interest began in Australia and then continued here when he arrived in Paso. "I met someone who was making albariño from Spanish Springs," Grindley said of a two-acre albariño planting located in that noted vineyard located near Pismo Beach. Brecon is among the three wineries sourcing fruit from this vineyard, the other two being Stephen Ross Cellars and Peloton both in the SLO Coast AVA. Brecon's first vintage of 2012 nabbed 95 points at the California Mid-State Fair in 2014.
"We've continued to make it every year, from one to three bottlings," Grindley said. These bottlings come from three vineyards—Spanish Springs and Edna Valley's Paragon and Jack Ranch vineyards. Bright citrusy flavors leap out of the glass of Brecon's flagship albariño; the True Acacia Head is luscious on the palate; and a newly released Last Sandwich is blended with a splash of viognier.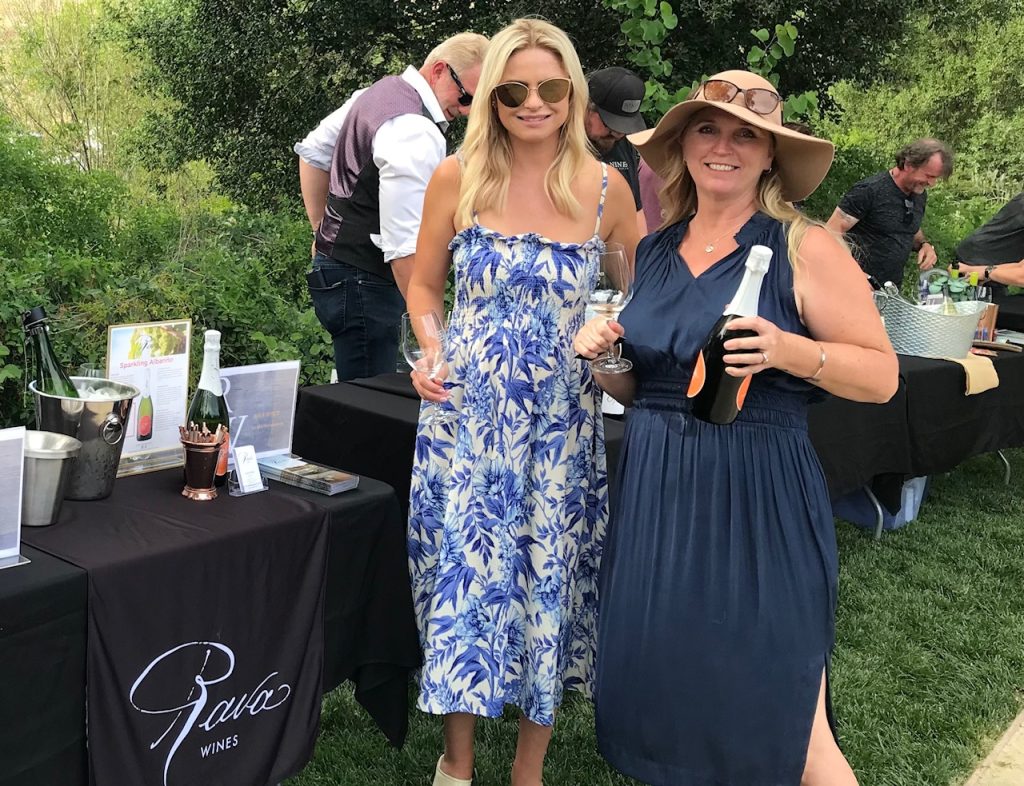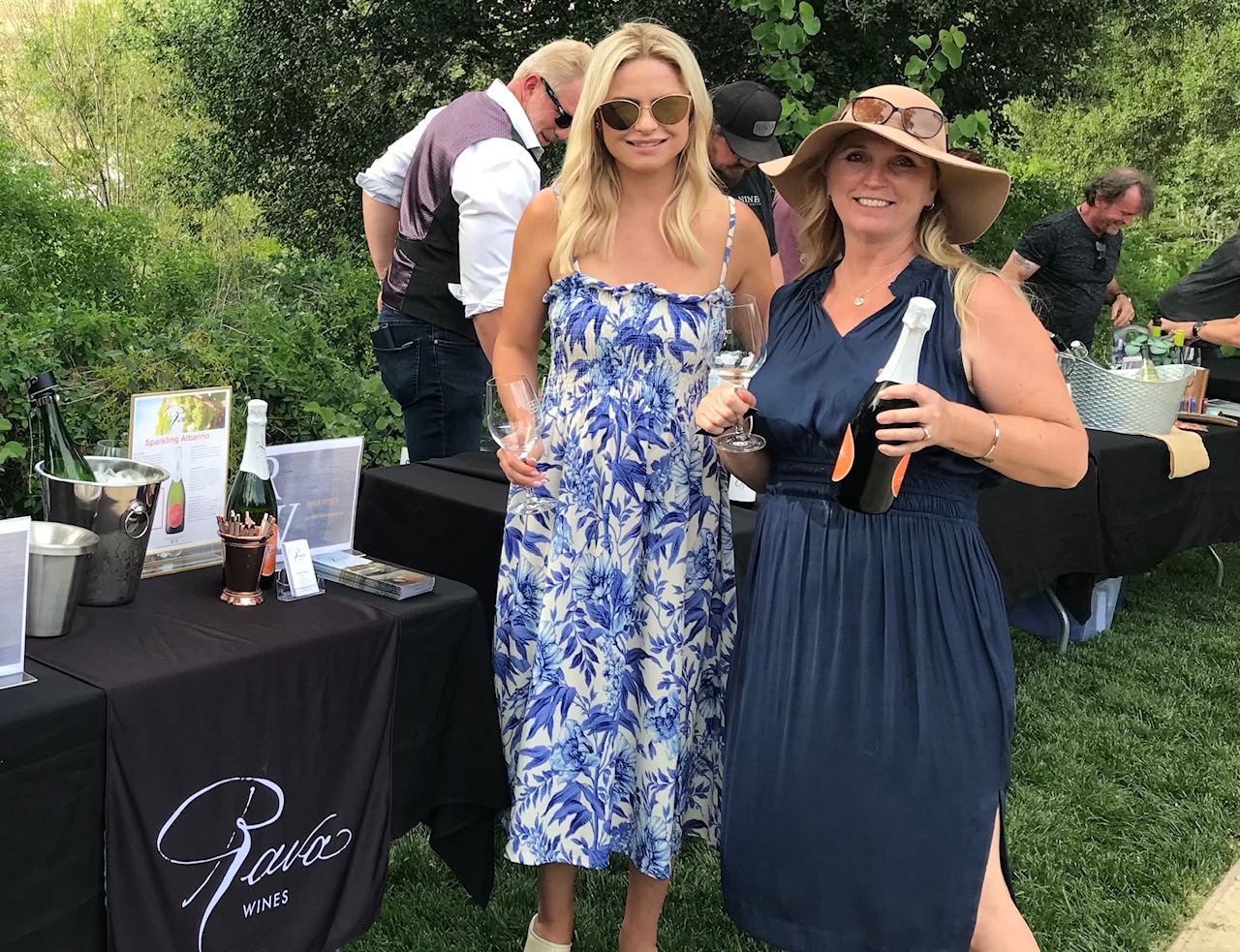 Since albariño is a drink-now wine, it's released within a year or two of harvest. Amidst the group of 2020/2021vintages brought by participants, there was a 2018 Derby Wine Estate's honeydew-scented Project Espana from its westside vineyard. Rava Wines' non-vintage sparkling wine was a burst of deliciousness with crisp green apple notes and a creamy finish. The small production of some 154 cases was produced from its Wildhorse vineyards in Monterey County, noted co-owner Lauren Rava.
Ulloa Cellars' owner/winemaker Nancy Ulloa's bright and engaging persona spills into her wine expressions: her 2021, sourced from Paragon vineyards, was banana taffy on the nose and cry-baby sour cherry ice on the palate.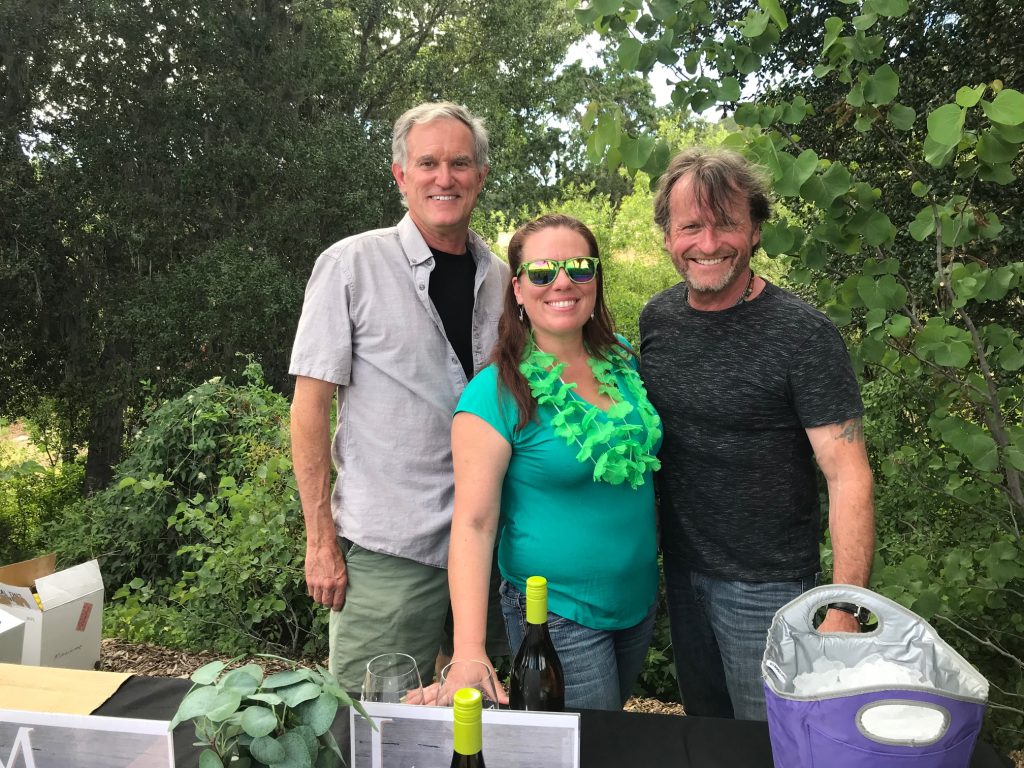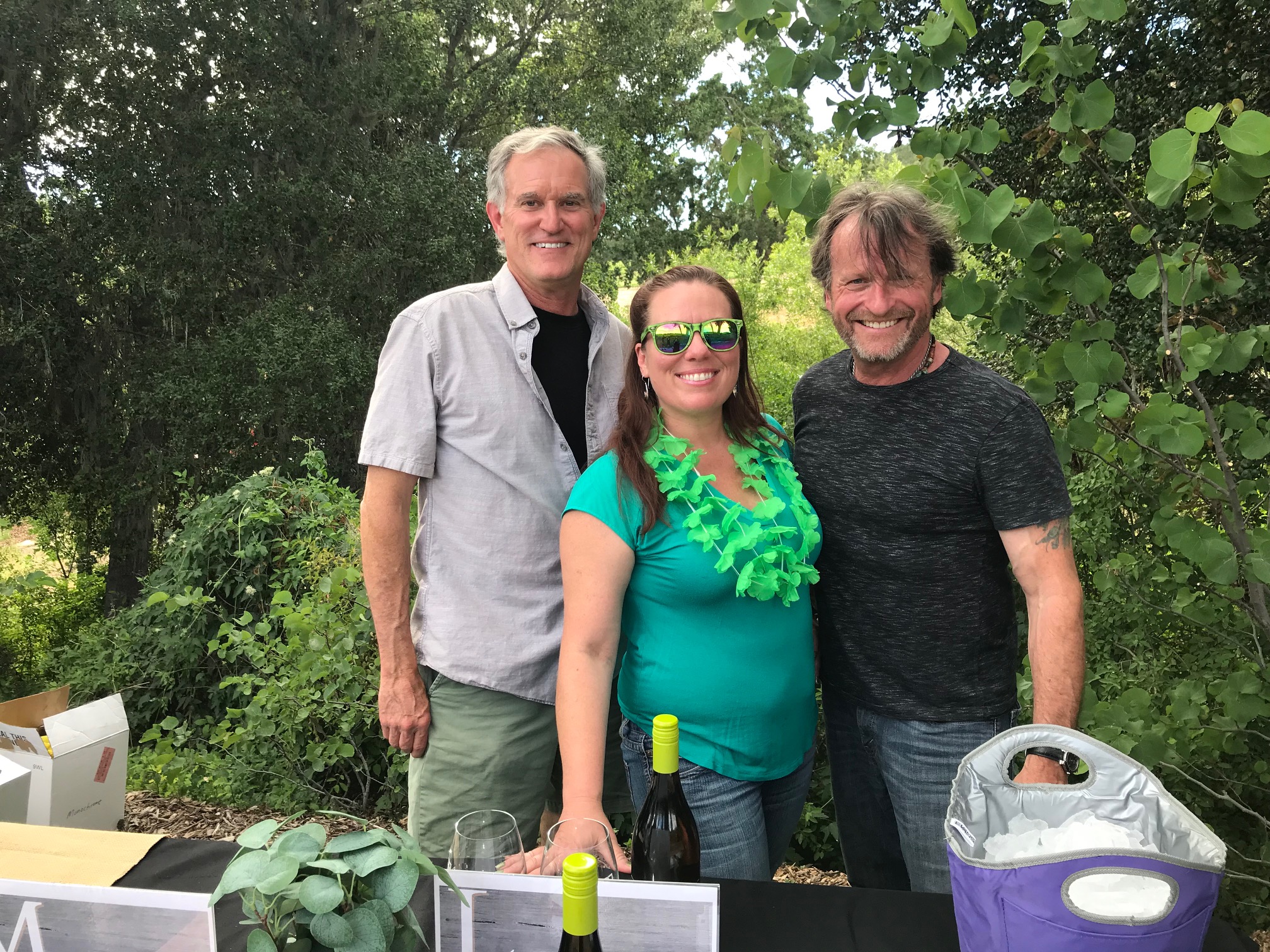 Other refreshing albariños were offered by Niner Wine Estates from its Jesperson Ranch in Edna Valley; Kaleidos' crisp and citrusy, stainless steel-fermented; Barr Estate's peachy version produced from its 2.5-acre alabriño vineyard and Castoro Cellars' Oakenshield and Bethel Road wines from its estate's organic vineyards. Lazarre's 2021 was a giddy carousel of lime, green apples and scented jasmine. Dave McGee, owner of Monochrome took a different spin by blending the citrusy notes albariño with the fragrant gewürztraminer: the 2020 Barrel Distortion was dominated by albariño while the North By Southwest driven by gewürztraminer.
"We are Bordeaux-centric, but wanted to offer something special in our tasting room," explained Mitch Bakich, western region sales manager at Donati Family Vineyard. Only 50 cases of this refreshing albariño are produced sourced from Huerhuero vineyard in El Pomar District.
Shale Oak's 2020 albariño was a summertime delight in a glass with racy citrusy notes. The wine was fermented in stainless steel and the fruit sourced from Shale Oak's Castle Oak vineyard which is planted to eight acres of albariño in San Miguel.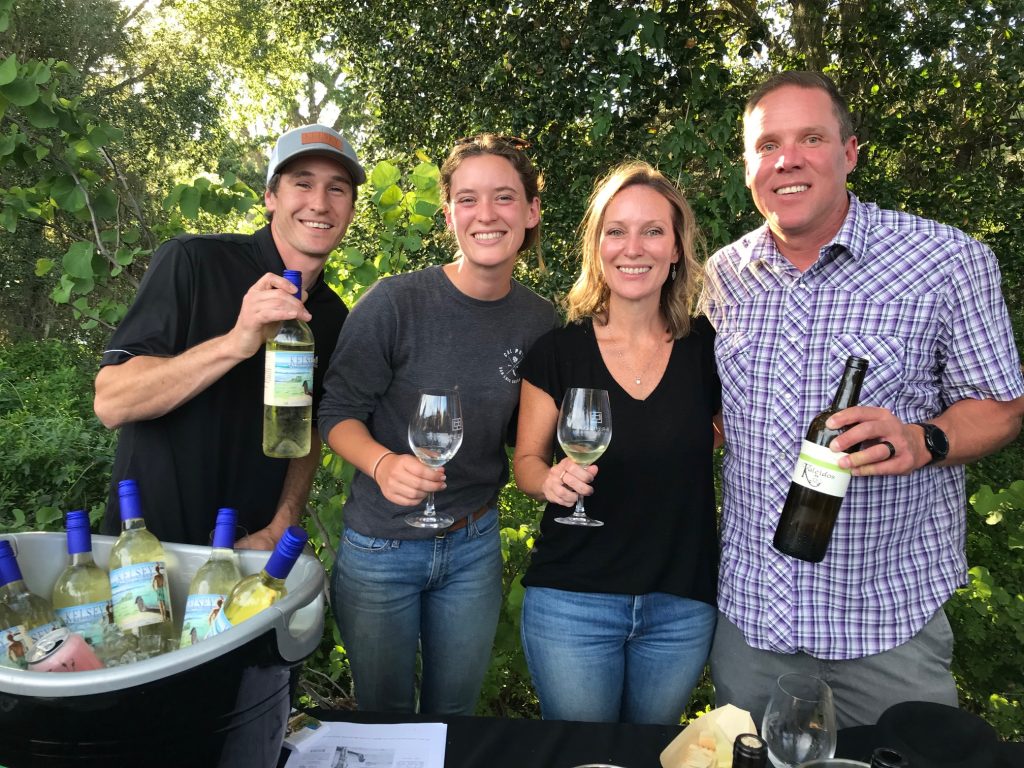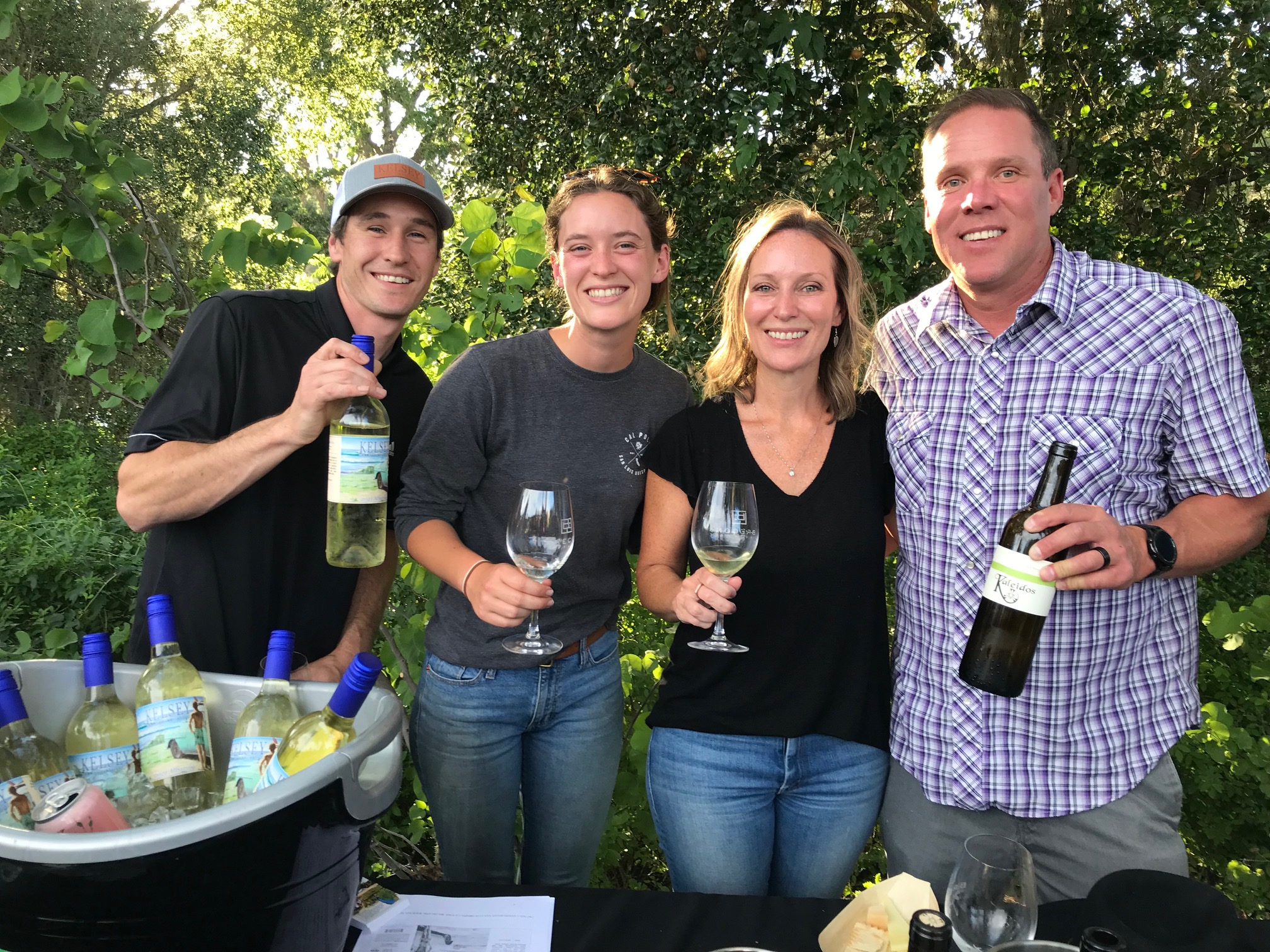 There was a spectrum of albariños with flavors ranging from stone fruit flavors to bursts of citrus from wineries such as Absolution Cellars, Vino Vargas, Bodega De Edgar, Barr Estate, MEA and Diablo Paso.
The zesty crisp albariño is native to Spain from the northwest corner of Rias Baixas (pronounced Ree-ahs Bi-shas) in the province of Galicia. Exuding aromas of grapefruit and pineapple, the zesty, minerally-driven wine makes for an ideal summer drink. Here along the Central Coast, albariño's taste profile makes it a match made in heaven with California's coastal bounty.
And along the Central Coast, the SLO Coast AVA and its adjoining Edna Valley appellation are two regions emerging as the hub for albariño plantings with some 55 acres planted, all of which are located less than 5.5 miles from the ocean. Most Central Coast winemakers source their albariño from this marine-cooled AVA, namely from vineyards such as Bassi Ranch, Jesperson Ranch, Sawyer Lindquist and Spanish Springs, the latter a mere 1.5 miles from the ocean.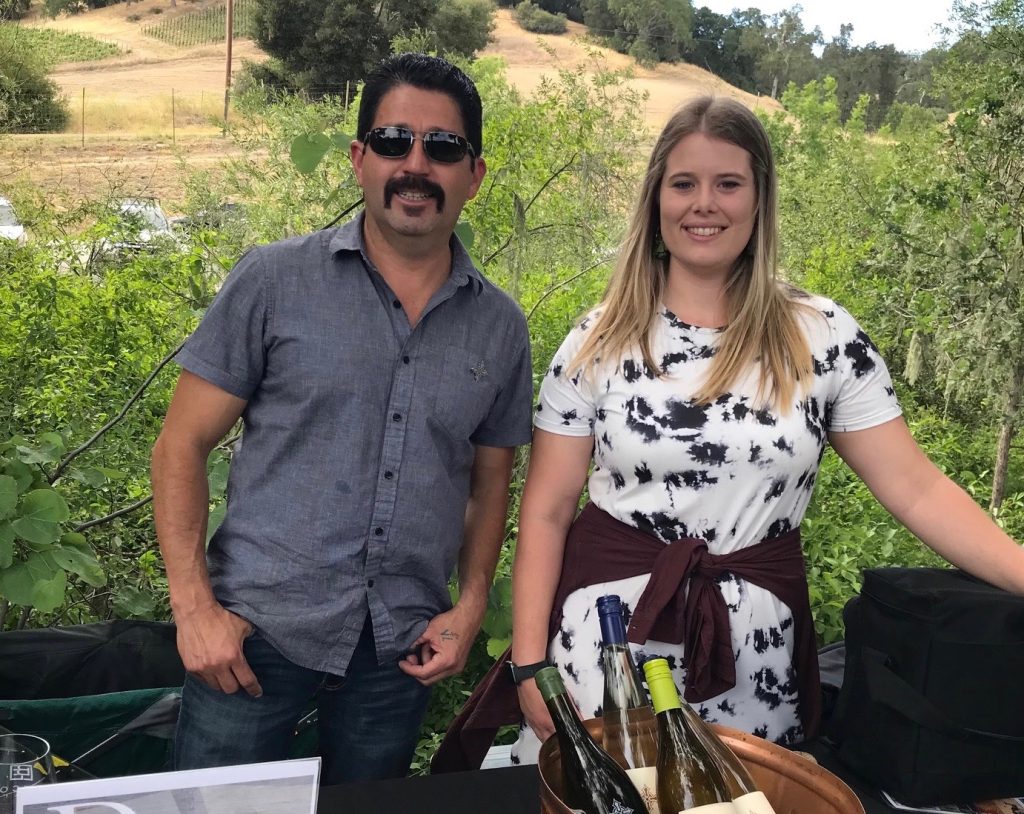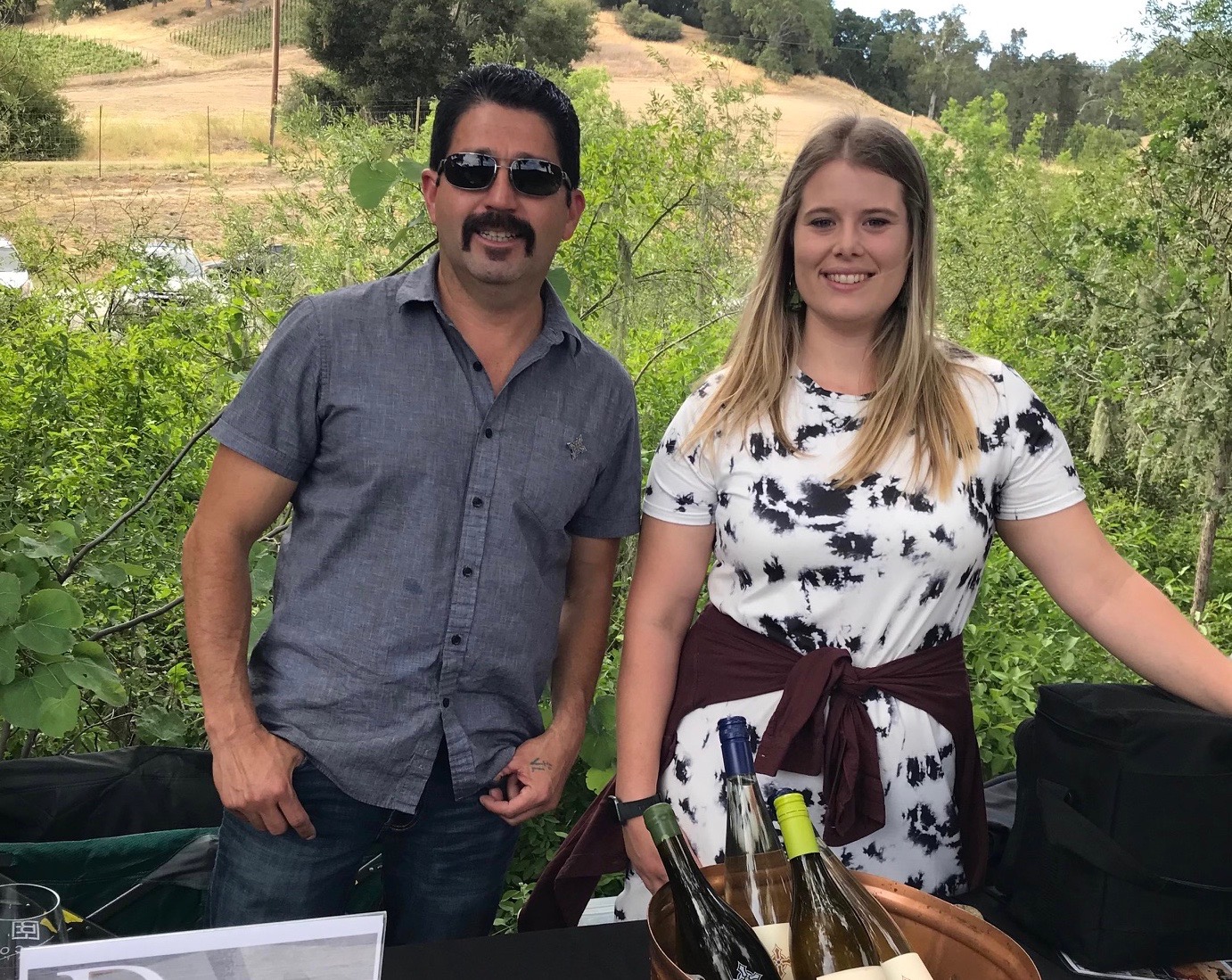 In Paso, there are a handful of vineyards with minuscule albariño plantings. On the west side there's Derby and Castoro Cellars; and on the east side Bovino, Barr Estate, Pear Valley and Vina Robles's Huerhuero vineyard.
On the trail of Central Coast albariño a few years back, I reached out to Alan Kinne, a veteran Paso winemaker and albariño trailblazer. Kinne is credited for planting this variety in Middleburg, Virginia back in 1996, followed by a small test vineyard plot in Calistoga in northern California. Kinne, former director of winemaking at Paso's CaliPaso Winery, revealed that he brought these initial cuttings back from his travels to Galicia in northwest Spain and from Northern Portugal, both home to this variety.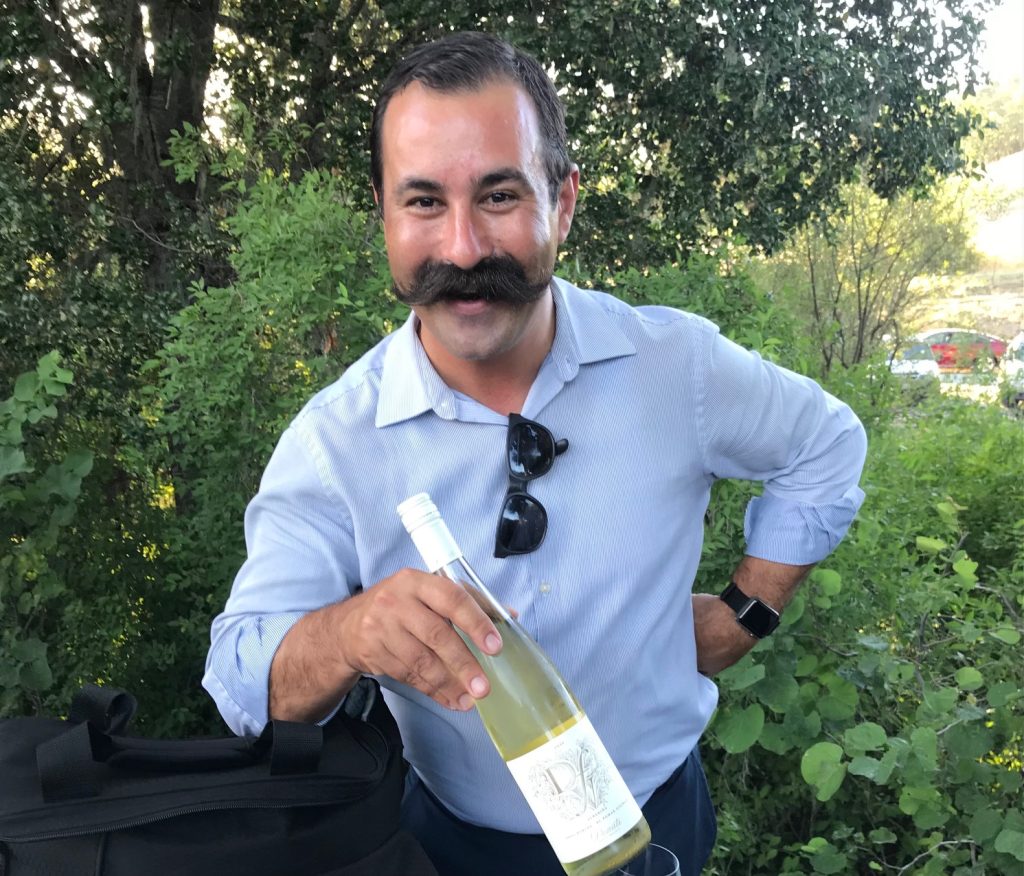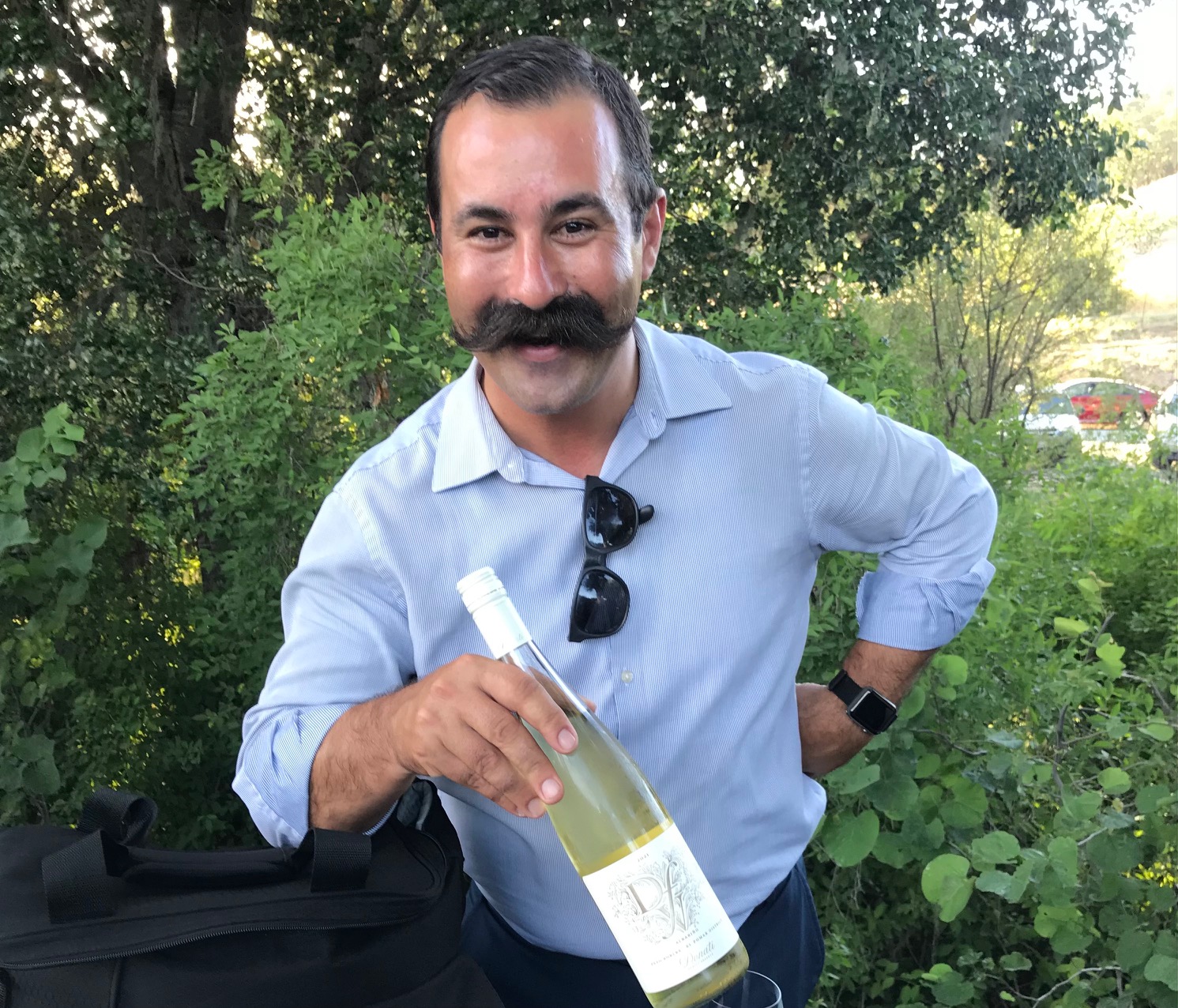 Kinne later planted albariño in 2001 in Edna Valley's Jack Ranch, cuttings of which were taken by the Niven Family for its Paragon vineyards, now regarded as the leading grower of albariño in California.
Going further back, it was Santa Barbara County winemaker Bryan Babcock of his eponymous winery who was among the pioneers to have planted this grape in 1992, followed by Luisa Lindquist of Verdad Winery. With cuttings from Babcock, Lindquist planted her one acre of albariño in 1996 in Santa Ynez Valley. Her first 2000 vintage was released in 2001 with 180 cases, now increased to 600 annual-case production. In 2005, Lindquist further expanded her plantings in Edna Valley.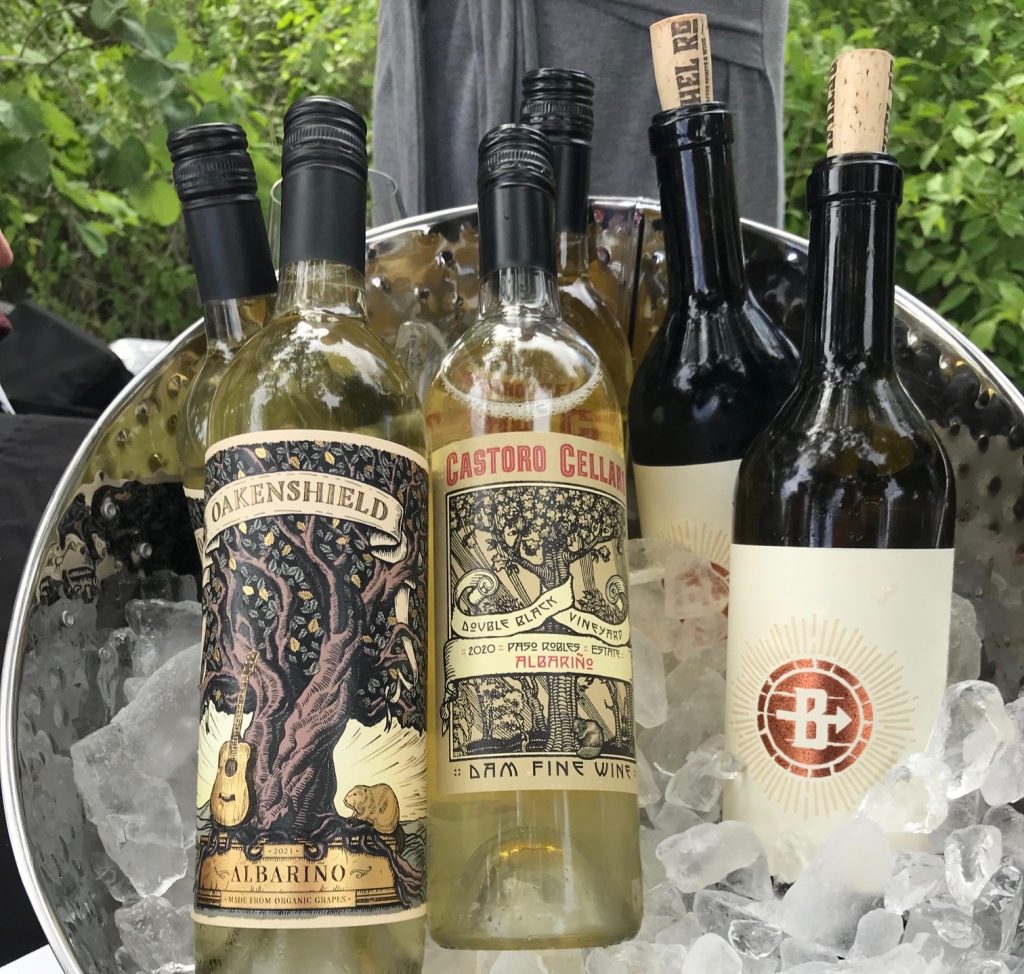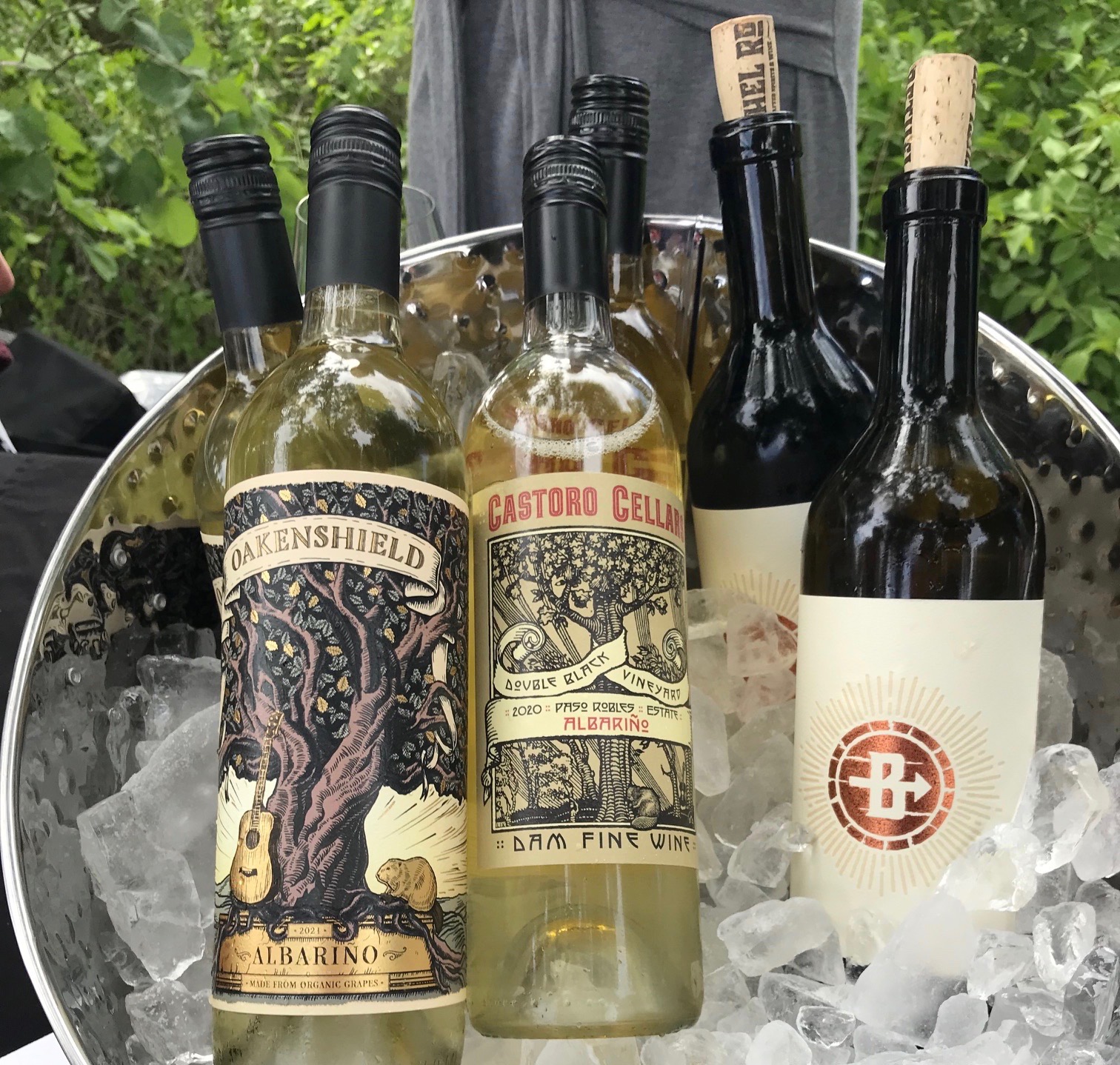 "Albariño hits all the right notes," expressed Lindquist in a phone conversation from Arroyo Grande where her Verdad tasting room is located. The three alabriño bottlings are produced from Edna Valley's Jack Ranch and Slide Hill and Martian Ranch in Santa Barbara County's Alisos Canyon.
Over time, the wine's popularity has grown in California. What began as a two-acre planting at the turn of the century has expanded to over 657 acres according to the California Department of Food and Agriculture's 2021 California Grape Acreage Report.
Albariño has certainly taken root along California's Central Coast.