The one-day event has been deemed North County's largest yard sale
By Becca Sligh
Paso Robles Press Contributor
PASO ROBLES — Dubbed the North County's "Largest Yard Sale," Trading Day kicked off at the Paso Robles City Park on Saturday, Aug. 19, from 9 a.m. to 3 p.m. This one-day event consisted of individual merchants selling goods such as homemade jewelry, second-hand clothing, and even collectible figurines.
"It's like a big garage sale," Paso Robles Main Street Association Executive Director Norma Moye said. "We also have a children's flea market, and with that, we teach children how to be entrepreneurs by selling the merchandise and making the change."
Trading Day also encouraged children to construct their own booths and trade goods with each other to promote the understanding of entrepreneurship. Along with the trading booths, there were food trucks and some music to make the day even more fun.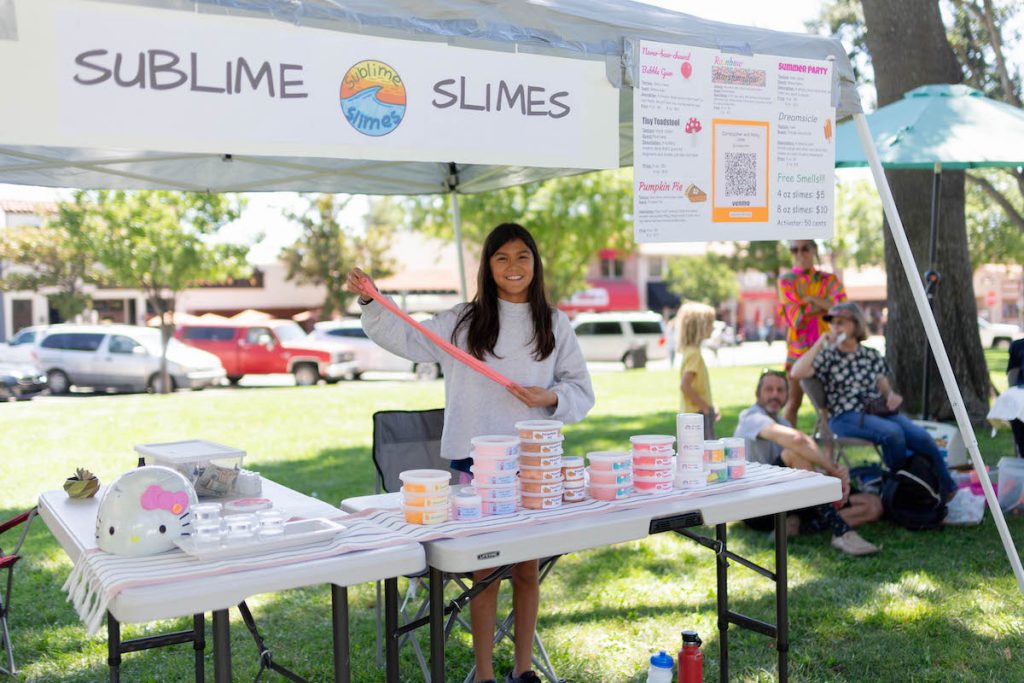 Moye also gave some insight of how the Trading Day event came to be: "It's been around a while. There was a man who owned an antique shop, and he had the idea for doing a Trading Day, so we took him up on it, and then we decided to have the children's flea markets for them to be a part of it too."
Although Trading Day is only once a year, there are many festivals that take place in the City Park throughout the year, such as the Honey Festival, Lavender Festival, Wine Festival, and more. During other festivals, vendors can still apply to have a booth to sell goods in the park.
"It's been an amazing day," said a local vendor, Eva Valentine, on the day of trading. "We've had a lot of people coming by and stopping in and being friendly since we started setting up."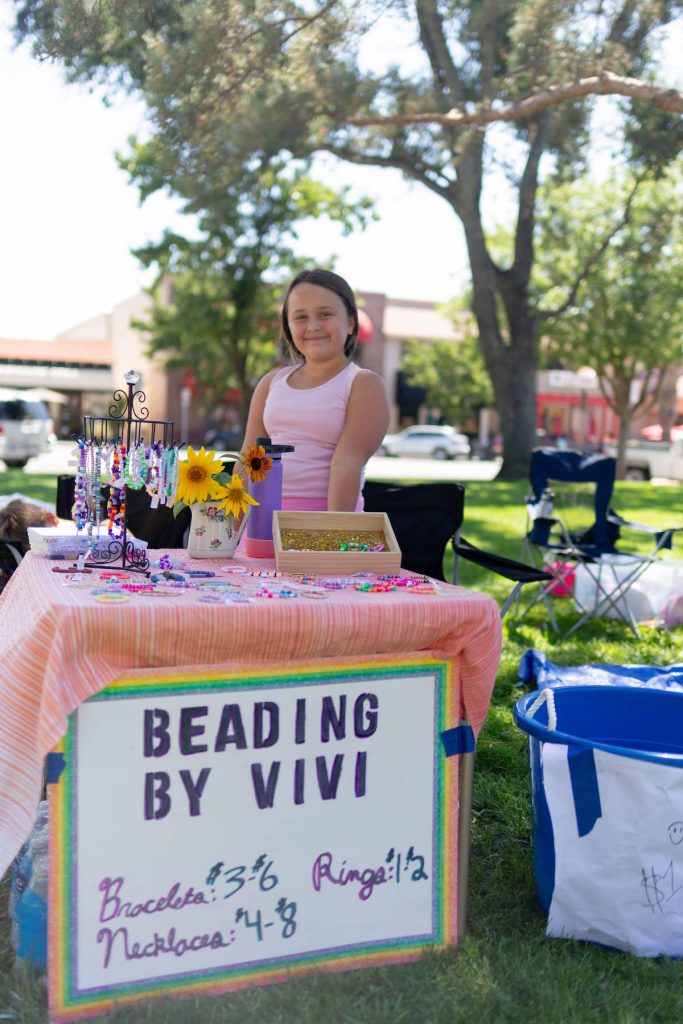 Valentine and her husband own WEB Novelty & Collectibles and sell their merchandise online and at festivals such as Trading Day.
Another booth, Bree's Beads, was run by former Paso Robles business owner Loretta Howe and her granddaughter Bree. Howe previously owned Howe's Bead and Craft Store on Spring and 13th streets in Paso Robles.
"I retired a year ago," said Howe. "So I just thought we'll let the kids come to make a free bracelet [with the leftover beads]."
Bree and Loretta had a vast array of colorful beads and string. Besides bracelets, other children were selling old toys, handmade origami, and even scented slime.
For more information on more Paso Robles Main Street Association events, visit pasoroblesdowntown.org