'Newsies Jr.' and 'Charlie Brown Christmas' set to hit the stage in November
PASO ROBLES — Applause Children's Theater invites you to kick off the holiday season with not one but two shows that are sure to delight audiences of all ages. With "Newsies Jr." and "Charlie Brown Christmas," there's something for everyone. Join them for a theatrical experience that will leave you filled with holiday cheer.
Seize The Day with Disney's Newsies Jr.
On Nov. 10 and 11, the theater is bringing "Newsies Jr." to the stage. This tale follows Jack Kelly, played by Diego Porras, a charismatic newsboy and leader of a band of young newsies in Manhattan. When publishing titans raise prices at the newsies' expense, Jack rallies the young workers to strike and fight for what's right. "Newsies Jr." features our advanced performers singing unforgettable songs like "Carrying the Banner," "Seize the Day," and "King of New York." This nonstop musical extravaganza is perfect for the whole family. Under the direction of Vikky Mullin and Guest Director Casey Biggs, this show promises to be truly amazing.
advertisement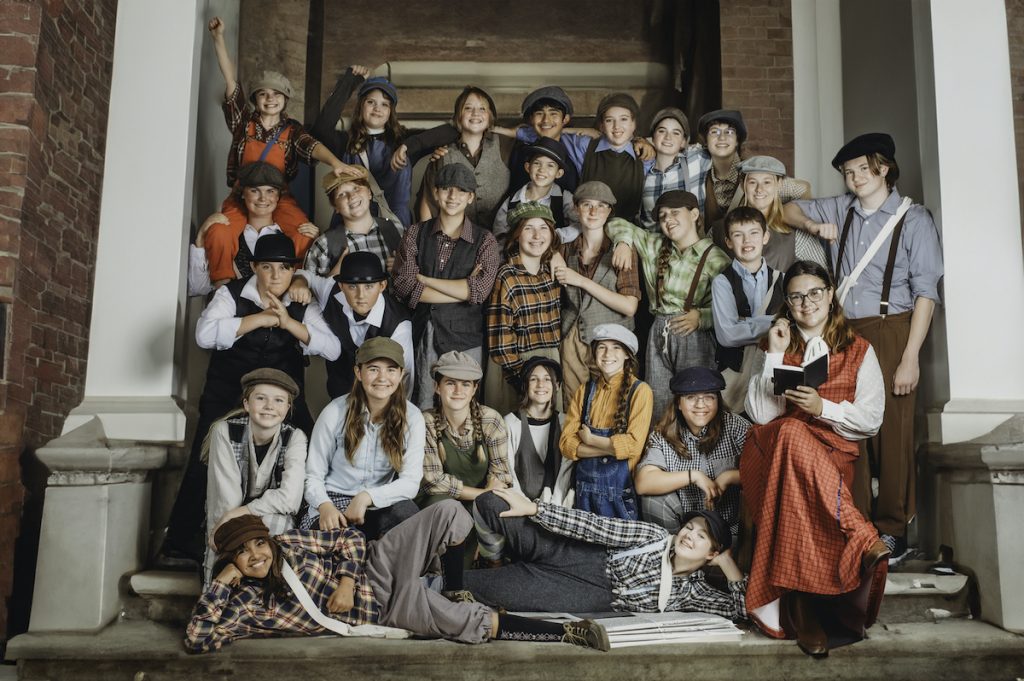 The classic "Charlie Brown Christmas"
Join the "Peanuts" gang on Nov. 17 and 18 to reminisce with your favorite holiday characters in "Charlie Brown Christmas." Charlie Brown, Lucy, Snoopy, Woodstock, and the gang are all here to help you usher in the holiday season. Based on the beloved cartoon and featuring fun musical selections, this Applause Children's Theater production is a must-see. Their talented cast of 25 young actors, aged 4-13, is ready to put a smile on your face. Plus, kids get in free, and adult tickets are just $15, so it's a perfect family outing.
Event Details:
Applause Children's Theater seeks to bring an opportunity to perform in Broadway musicals to the youth in the community. Believing all kids deserve to be on stage, all who audition are cast in the show.
Applause Children's Theater has been a dream for several years and has finally come to reality thanks to the passion of many like-minded artistic people. ACT is committed to bringing a full-scale performing arts program to the children of the Central Coast. Children involved in ACT will enjoy performing in full-length Broadway musicals such as "The Wizard of Oz," "Annie," "Peter Pan," and many more. All children who audition are cast in the show. Even the shyest of performers will feel like a star at ACT. Here at ACT, they also try to involve the children in other areas of the production, such as set design, costume ideas, and choreography. Many shows are double-cast cast, giving as many children as possible the opportunity to experience leading roles.
Feature Image: A talented cast of young actors, aged 4-13, will be playing the "Peanuts" characters in the Applause Children's Theater production of "Charlie Brown Christmas." Photo Courtesy of ACT