Over 20 local farms participated in the countywide farm trail event
PASO ROBLES —In an effort to bridge the gap between consumer and farmer, the FARMstead ED Open Farm Days was held last weekend from July 14-16 throughout San Luis Obispo County for its third year in a row. On Friday, July 14, the nonprofit held its first Open Farm Days Kickoff Marketplace in Paso Robles City Park.
"It wasn't just about selling product, it was about introducing people to our farms. It was a community gathering," said FARMstead ED founder Lynette Sonne about their first kickoff event.
advertisement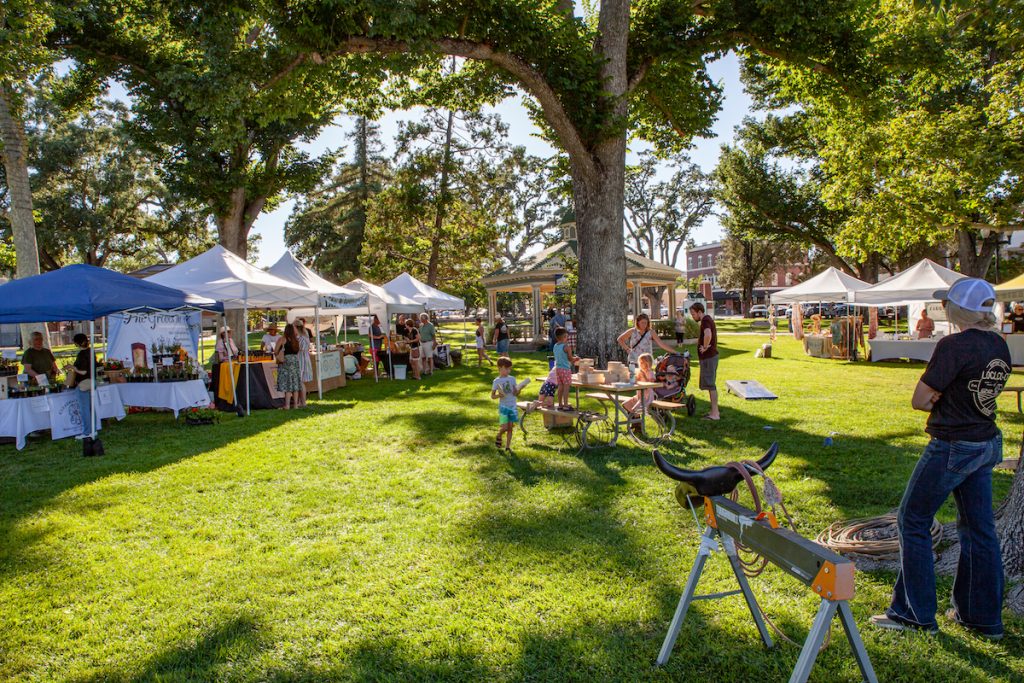 Sonne, a San Luis Obispo County local, founded FARMstead Ed in 2014 with the goal to bridge the gap between farmer, maker, and consumer and bring attention to the diverse agriculture in SLO County.
"It [FARMstead] was founded to introduce people to their farmers and to get people to the farms so that they could learn how their food is grown and made and also learn about the ingredients that go in many of the products we use here locally," she explained.
Over 20 local farmers and makers participated in the Open Farm Days weekend. The event acts as FARMstead's largest fundraiser of the year, its first as an official nonprofit. The weekend is a chance for farms to open their gates and welcome visitors to participate in tours, demonstrations, tastings, and educational classes. On Friday night, locals and tourists filtered into the park to learn about the week-long event and speak to local farmers and makers first-hand.
On Saturday, a Shepherd-to-Chef dinner was hosted at Reve de Moutons. The evening included savoring, sipping, and grazing with Black Market Cheese Co and Chefs Rachel Ponce and Justin Lewis curating a meal made entirely of ingredients from local farm vendors — which included over 20 farms to make.
"We have so many amazing local farmers here that folks didn't know about," said Sonne. "Our whole goal and mission is to make people aware of our locally grown and locally made."
San Miguel lavender farmer Gina Hambly of Hambly Farms joined the FARMstead movement three years ago. She joined the nonprofit for the collaborative movement it promoted to bring like-minded farmers, makers, and consumers together. Hambly helped co-chair the inaugural Kickoff Marketplace, which proved successful to bringing attention to the weekend event and selling more tickets. The event allowed visitors to meet more farmers and makers in one place.
"It was a great opportunity to showcase the products that we work so hard to bring to market and also network with each other as farmers and visitors and public and locals," said Hambly who also notes that since the COVID pandemic, she has seen more interest from people to learn where their food comes from.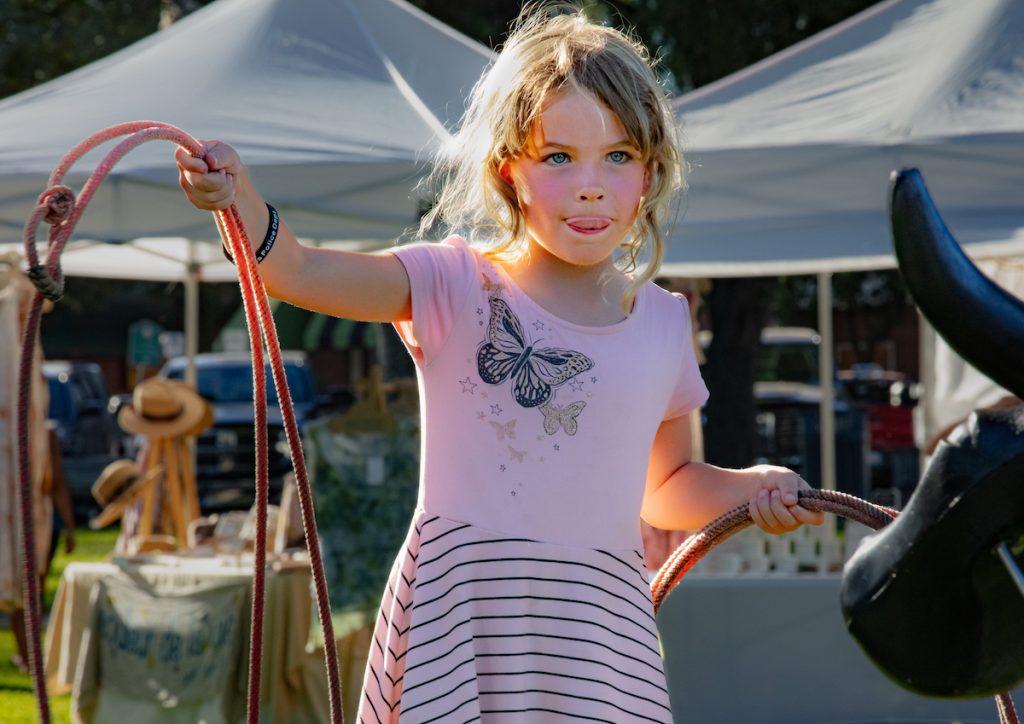 There was plenty to learn and have fun with at the Friday night event, with Farm Supply bringing a roping demo, a cornhole game, Marketplace Bingo, samples, and local shopping. The Paso Robles Distillery Trail hosted a brandy bar for a little additional fun. Hambly says she enjoys watching people learn about agriculture and a "lightbulb" of understanding and appreciation come on, making them eager to learn more.
She hopes people learn "the importance of small family farms. There're just aren't very many anymore and more and more they are disappearing. If we are able to bring a little bit of light to what we are doing and what we are bringing to the table then it gives you a perspective about the work and the importance of it."
Some of the participating farms included Sierra Honey Farm, Hartley Farms, Mighty Cap Mushrooms, Kindred Oak Farm, The Groves on 41, and Lazy Arrow Adventures.
Sonne says the Open Farm Days weekend couldn't have happened without the help of Travel Paso, who granted the nonprofit a partnership grant. "We couldn't have done it without them," she said.
On the FARMstead website you can find an interactive map that showcases participating farms throughout SLO County. The Farm Trail connects other ranches and makers and consumers alike. Learn more about FARMstead ED and your local farming community here farmsteaded.com
Feature Image: Husband and wife Milton and Gina Hambly, owners and farmers of Hambly Farms, are shown at the Open Farm Days Kickoff Marketplace in Paso Robles City Park. Photo by Derek Luff