By Camille DeVaul and the Paso Robles Area Historical Society and Museum
Growing up on her family ranch in La Panza, Dabirma (Birma) Still was quite aware of the nature in her surroundings. Born on March 20, 1875, in San Luis Obispo County, she captured this world of hers through photography and eventually became known as 'The First Lady of Photography,' becoming the most prominent woman photographer in California in the early 20th century.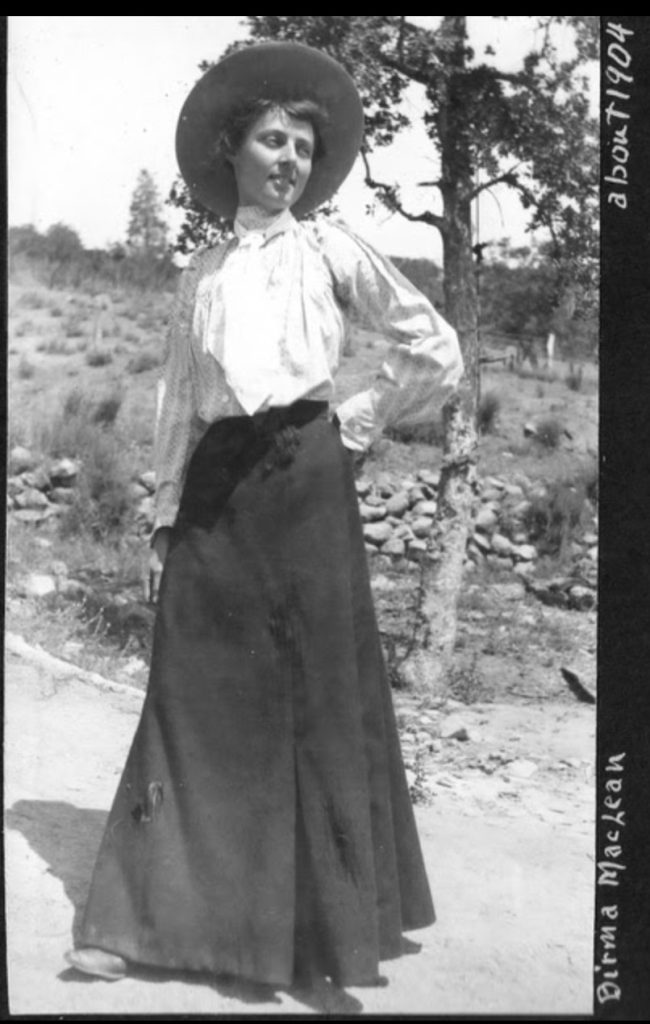 Most of her earlier photographs were made with an old box camera. It was in December of 1904 when Birma married John Maclean, and she received a 'new' folding Kodak camera, from which postcard sized prints could be made. It was during this period that Birma began taking photos of California wildflowers growing in the general area of La Panza from the Carrisa (Carrizo) Plain to Santa Margarita, where the southern end of Shell Creek intersects with Highway 58, also known as the "Carrisa Highway."
advertisement

Birma had met Miss Alice Eastwood — an authority on plants native to California — when Alice was visiting friends on the Carrisa Plain. Birma sent prints of the flowers she had photographed to Alice to identify. Birma then wrote this identification on the negatives to ensure a more permanent record. In all, some one hundred thirty wildflowers and plants native to San Luis Obispo county were photographed and identified.
Dabirma also met the famed naturalist and horticulturist Luther Burbank in 1908. He became quite interested in Birma's photographs. As a result, the folks in La Panza
gathered seeds, roots, and bulbs of native plants for Burbank, who in return sent to La Panza various plants he was experimenting with to test whether these plants would survive in the hot, dry conditions of La Panza.
Wildflowers to look for today in San Luis Obispo County are mustard, goldfields, tidy tips, baby blue eyes, owl's clover, poppies and lupine.
The El Paso de Robles Area Historical Society and Museum are honored to be located in the historic Carnegie Library at the center of City Park. To learn more, visit pasorobleshistorymuseum.org.
PASO ROBLES PRESS MAGAZINE
Copies of Paso Robles Press Magazine are directly delivered to 23,000 readers in zip codes 93446, 93451, and 93465 and 2,000 dropped with support from advertisers and subscribers. Together, we are Making Communities Better Through Print.™
To subscribe or advertise, click here.