A sleek circular box holding a carousel of seven vials of Paso wines (red, white and Rosé) arrive at your door. You don't have to leave your home or commit to a whole bottle to taste through seven different local wineries. This is Sampl., a passport to Paso wine and a novel way to discover the region's wines from mostly small family-owned wineries.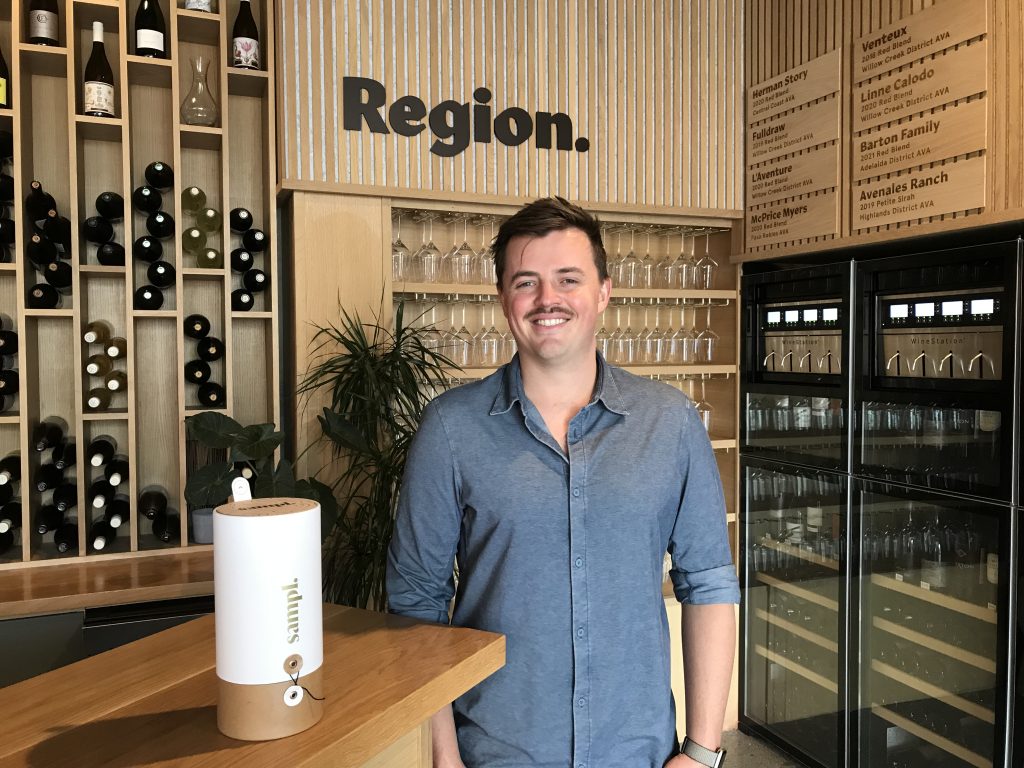 "No one else is doing anything like this right now and we want to showcase what Paso is like," said Miles Pepper, executive director and co-founder of Sampl.
We met on a breezy afternoon at Region., the trendy wine bar in San Luis Obispo. (Both Sampl. without the e and with a dot and Region. with a dot are trademarked as such).
The Sampl. concept was launched by Pepper and his childhood buddy Johan Eide in June 2023. The concept kicked off with Paso region which will be followed by wines from Sonoma and then Santa Barbara each quarter through this year.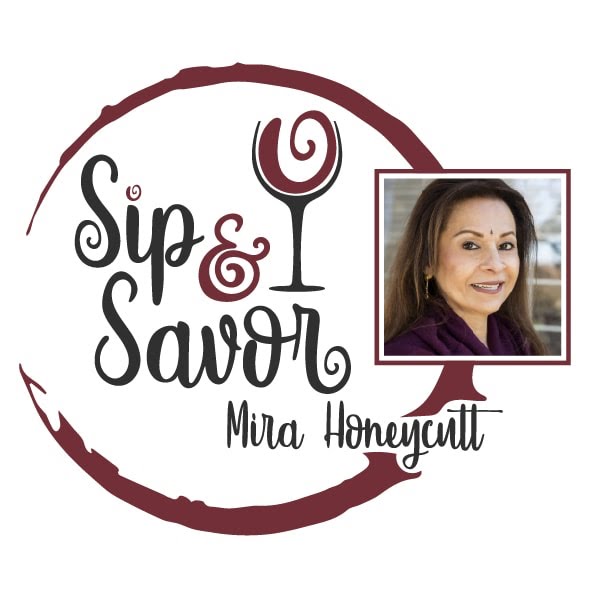 "What we wanted to do is mimic what Region. has done — we've had a lot of success with that." Pepper was referring to the wine bar in SLO founded by Eide and Kerry Thedorf, where he officiates as Director of E-Commerce.
The wine bar's concept of serving 50 wines by the glass feature small producers from each wine region. Sonoma Region. was launched in 2020 followed by San Luis Obispo in 2022.
"We did two product launches last year on a small scale with friends and family at Region. and the customer response was great," Pepper said about Sampl. The initial run of 4,000 packages of Paso Sampl. is targeted to ship to 41 states.
"We're a small company so we're starting off with small production wineries," Pepper noted. The seven vials or tasting capsules each holding 100 milliliters of wine present an impressive spectrum ranging from a Rhône white blend, a Rosé and orange wine to Zinfandel, Petite Sirah and bold Paso blends. Wineries represented include
J. Dusi, Avenales Ranch, Adelaida Vineyards & Winery, Tablas Creek Vineyard, High Camp Wines, McPrice Myers and Union Sacré.
The box includes interactive technology accessed by scanning the QR code or with a tap on the coaster which comes with the package.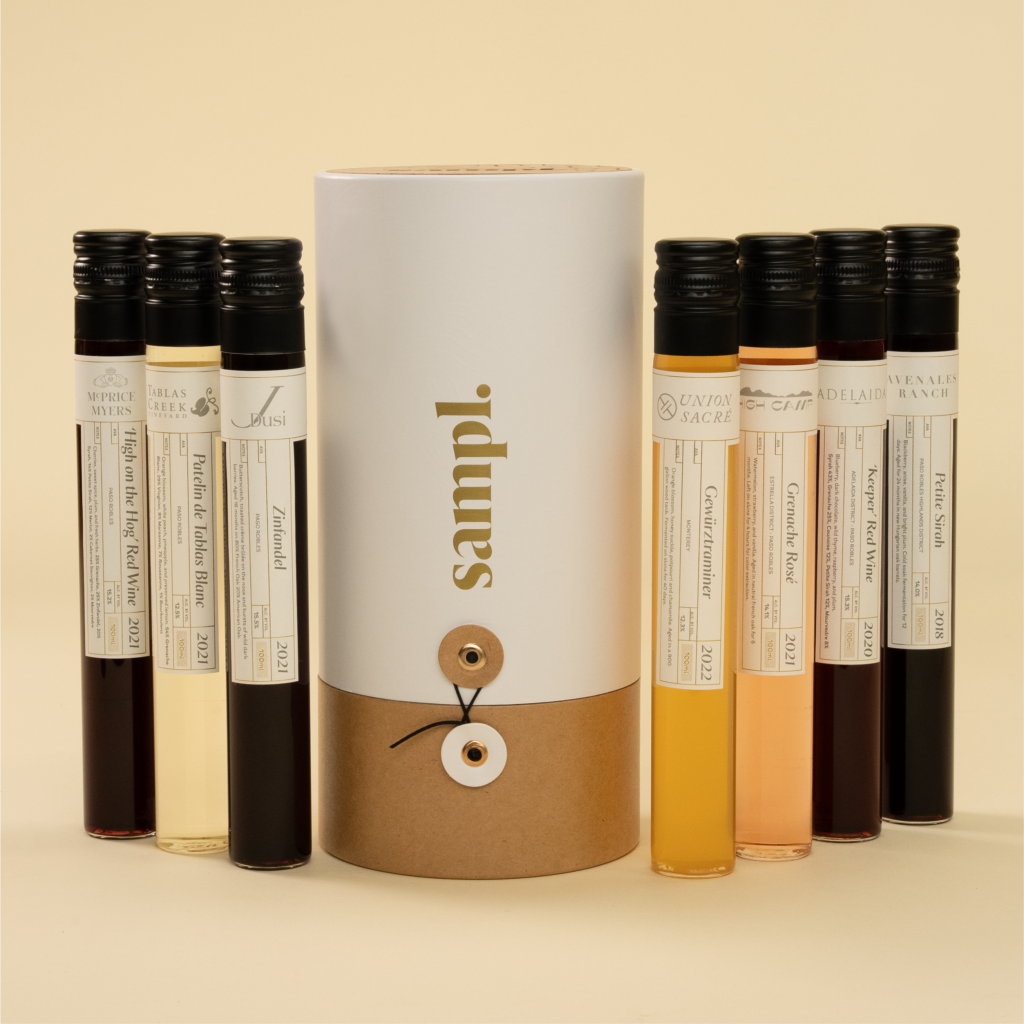 What Pepper calls "casual education" is an informative window into the Paso wine region. There are wine notes, suggested food pairings and brief videos hosted by winemakers introducing us to their individual wines.
"We want to showcase what Paso is like and having digital content is part of the experience with us," Pepper stated.
Janell Dusi, owner/winemaker of J. Dusi and third-generation winemaker from Paso's pioneering Dusi family introduces the 2021 Zinfandel, crafted from head-trained vineyards dating back to 1945. The classic old vine Paso Zin rocking with lush wild dark berries is suggested to accompany smoked barbecue ribs.
In an email exchange, Dusi shared that this was a clever way to show the diversity of Paso Robles. "I am so proud to be selected to showcase Zinfandel, the roots of Paso, in this collection of seven samples of Paso wines."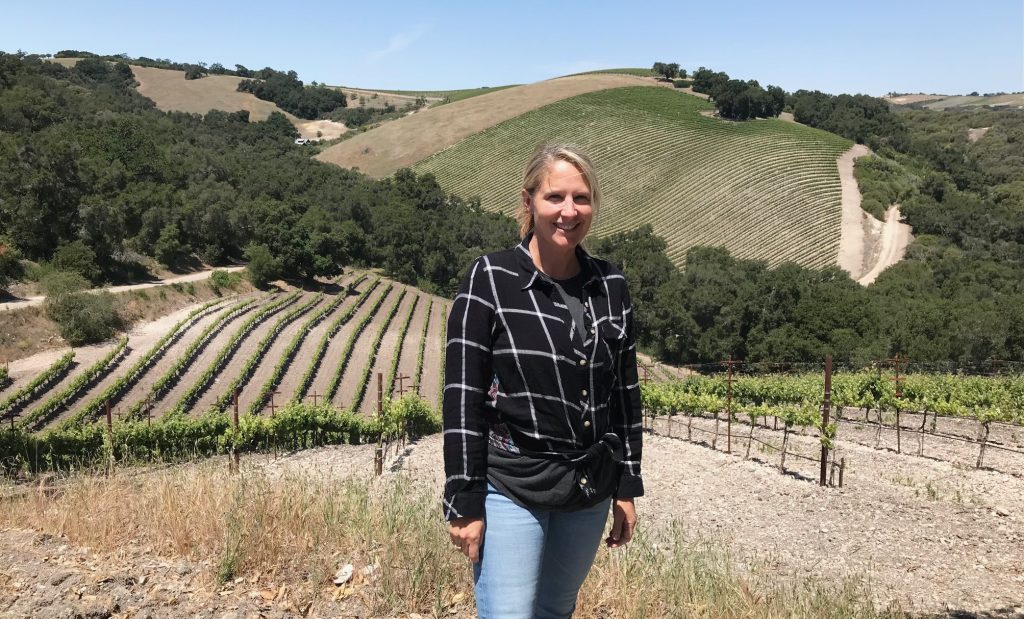 Tablas Creek's Jason Haas, second-generation proprietor, highlights the glories of the 2021 Patelin de Tablas Blanc, a "summertime in a glass" kind of wine fragrant with orange blossoms. The wine is suggested to pair with grilled halibut with mango salsa.
Winemaker Jeremy Weintraub walks us through Adelaida Vineyards' 2020 Keeper Red, a Rhône style blend of Syrah, Grenache, Mourvedre, Petite Sirah and Counoise bursting with blueberries and hints of bacon fat, a welcome accompaniment to wild mushroom risotto.
From McPrice Myers, the 2021 High on the Hog is a "chuggable red," as associate winemaker Adrian Perez calls it. "Let's not overthink it," he confessed. "It checks all the boxes, it's pleasant to drink, packs a good punch and it's a crowd pleaser," said Perez in a phone conversation.
A blend of Grenache, Zinfandel, Syrah, Merlot, Cabernet Sauvignon and Mourvedre, it definitely packs a bold punch expressing a bracing acidity and luscious fruit. Loaded with flavors of plums and licorice this blend could stand up to a rich Moroccan lamb tagine.
"We are firm believers in representing the area which is what makes up High on the Hog," commented Perez on the six-variety blend that reflects Paso's diversity."We have 64 different varieties, there's no hard and fast rule when assembling a blend."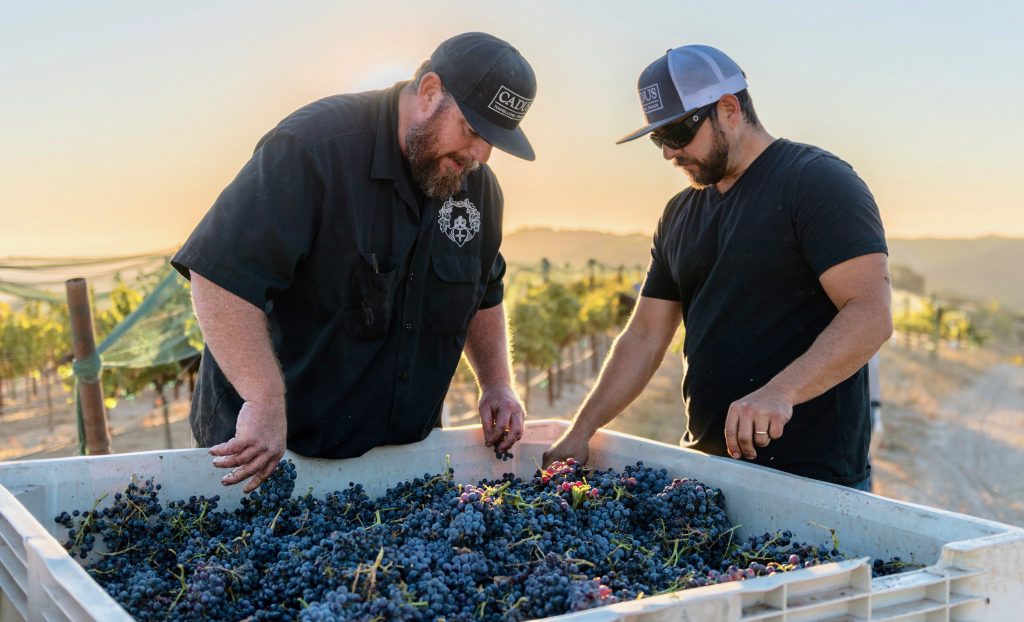 Moving along, the video introduces Daniel Sinton, Avenales Ranch's winemaker and a fifth-generation rancher in Paso' Highlands District. He walks us through the 2018 Petite Sirah, effusive with blackberry notes, a headliner variety in the family's vineyard planted in 1972. Suggested pairing: flourless chocolate cake.
High Camp's first estate wine, the 2021 copper-hued, watermelon-laced Grenache Rosé, is introduced by co-winemakers Megan Mouren and Spencer Rawles. They suggest pairing this with roast chicken and ratatouille.
There's the orange-tinted 2022 Gewürztraminer from Union Sacré, fragrant with honeysuckle and crafted by winemaker Xavier Arnaudin.
This is one of those rare wineries specializing in Alsatian white wines in a landscape of Paso reds. A spicy Thai green shrimp curry is suggested as a pairing.
In addition to the wine notes and short videos, a fifteen-minute documentary follows chef Kean McCabe through Central Coast's culinary landscape from Cambria's Stepladder Creamery and San Miguel's Sierra Honey farm to the ocean bounty of Morro Bay. Seven ingredients are sourced to pair with the seven-wine collection.
"The documentary is an attempt to take the wine country experience to another level," Pepper expressed. "This is what Paso is like through food."
With experience in the film industry, Pepper also had success with start-ups and e-commerce brands, especially as the inventor of Final Straw, a collapsible, sustainable drinking straw that was popular a few years ago. Together with Eide, who is also an inventor, a patent agent and hobby winemaker, they launched Sampl. Pepper brought his talent of design packaging and got the product off the ground while Eide offered his expertise on infrastructure and knowledge of wine
"We brought those worlds together; it was a match made in heaven," he mused. Future plans include Oregon, Washington State and other US wine regions.
"We wanted to do something novel, something that paves the way for a unique experience and a decorative addition to display on the dining table," Pepper commented on Sampl.
Indeed, when emptied, the carousel of seven vials standing gracefully in the circular base can be repurposed as a dramatic container for flowers.