By Paso Robles & Templeton Chamber of Commerce
The Paso Robles & Templeton Chamber of Commerce is excited to announce that we are now open multiple days of the week in our Templeton office and Visitor Center located at 321 South Main Street.
Visitors and businesses are welcome to stop into our quaint office Wednesday through Friday to meet with one of our incredible staff members. If you miss our staff at any time, they may be out hitting the pavement — meeting with members and helping businesses thrive. If you have materials you'd like to have on display at the Visitor's Center, please drop them off and say "hello!" Not a Chamber member? Come learn more about the many benefits of membership.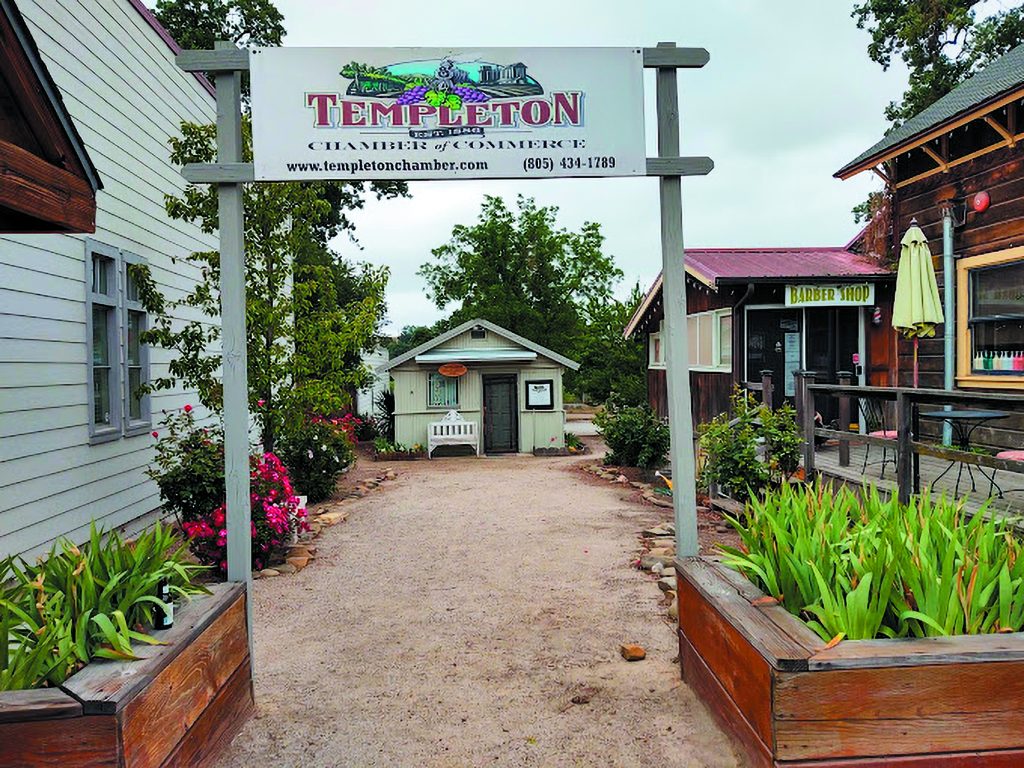 While it may be small in stature, our Templeton location boasts a plethora of information for visitors and businesses alike. Whether you're looking for the newest Paso Robles Press Magazine or a brochure to compliment the stay of your out-of-town guests, we have you covered. We will continue to beef up our offerings, and if there's something you'd like to see, let us know. Our Paso Robles location continues to thrive, and with additional team members in place, we look forward to visiting more with the Templeton community.
Our goal is to continue to enhance the visitor experience in Templeton and offer insights into the cultural and natural heritage, which helps our visitors develop a deeper appreciation for our beautiful area. We know that by opening the doors of the Templeton Visitor Center, we are having a bigger economic impact on the business community. The personalized assistance we provide gives visitors the tailored experience they seek. We believe the cross-pollination of services with multiple office locations is a great advantage to our visitors, and our members love the added benefit of reaching more patrons.
Our Visitor Centers have all the information you need, and we are here to help no matter which community you call home. Visit templetonchamber.com or follow us on Instagram @pasotempletonchamber.
PASO ROBLES PRESS MAGAZINE
Copies of Paso Robles Press Magazine are directly delivered to 23,000 readers in zip codes 93446, 93451, and 93465 and 2,000 dropped with support from advertisers and subscribers. Together, we are Making Communities Better Through Print.™
To subscribe or advertise, click here.