By Elizabeth Hickcox
Nestled along the picturesque coastline of San Simeon, Hearst Castle is a secret gem waiting to be discovered by North County locals. Once the opulent home of newspaper tycoon William Randolph Hearst, this historic landmark now serves as a public museum and an architectural masterpiece. Covering more than 250,000 acres, the estate offers stunning views of the Pacific Ocean, immaculate gardens, and impressive architecture, guaranteeing an unforgettable experience for first-time visitors and those who make it an annual tradition.
Travel
advertisement

To travel from Paso Robles to Hearst Castle in San Simeon, begin by taking CA-46 W for about 30.4 miles. Next, turn right onto CA-1 N/Cabrillo Highway and continue for approximately 15.8 miles. Once you reach Hearst Castle Road, turn right and proceed for 2.2 miles until you arrive at the Hearst Castle Visitor Center. The entire journey covers roughly 48 miles and should take around 1 hour and 15 minutes, depending on traffic conditions.
As you journey through California's Central Coast, be sure to enjoy the picturesque drive, with its rolling hills and stunning landscapes, as you make your way to this remarkable destination.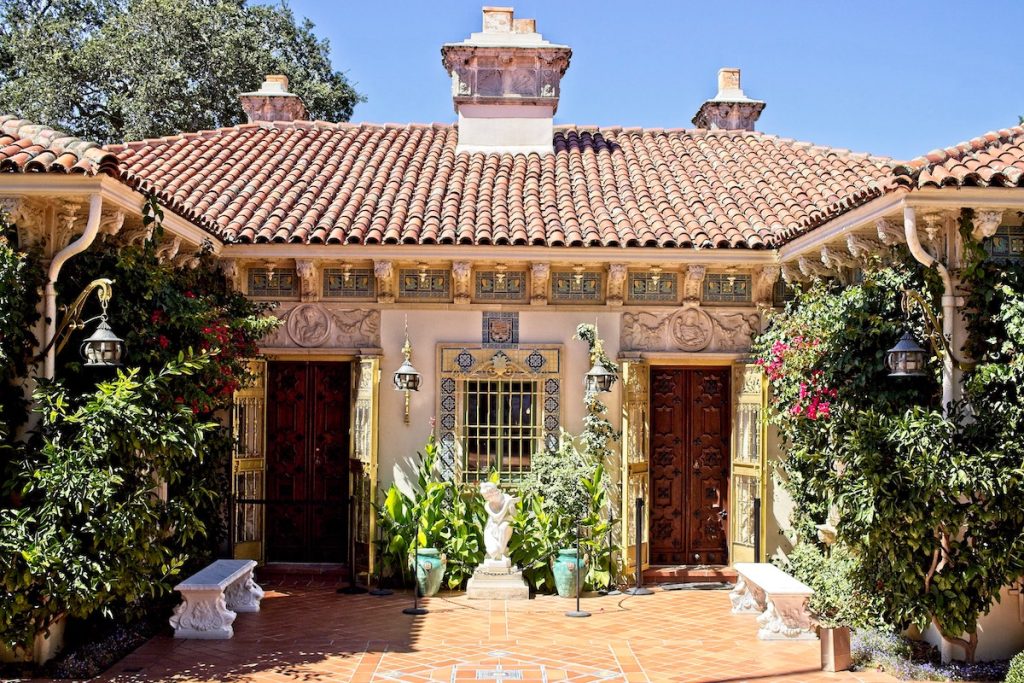 Tours and Attractions
Hearst Castle offers a variety of guided tours, each designed to showcase different aspects of the estate. The most popular tour is the Grand Rooms Tour, which takes visitors through the castle's most opulent and famous rooms, including the Assembly Room, Refectory, Billiard Room, and Theatre. This tour is perfect for first-time visitors and provides a comprehensive introduction to the estate.
For a more in-depth exploration, the Upstairs Suites Tour delves into the private quarters of William Hearst and his esteemed guests. Marvel at the Gothic Suite, the Doge's Suite, and the fascinating Celestial Suite, adorned with intricate art and furnishings.
The Cottages and Kitchen Tour offers a glimpse into the more intimate aspects of the estate, showcasing the Wine Cellar, Casa del Mar, and the industrial-sized kitchen that once catered to lavish parties and extravagant dinners.
Finally, the Art of San Simeon Tour is a must for art lovers. This tour focuses on the exceptional European and Mediterranean art collection housed within the castle, ranging from ancient Greek vases to Renaissance paintings.
Outdoor enthusiasts will appreciate the opportunity to explore the beautifully maintained gardens, terraces, and pathways surrounding the castle. Don't miss the iconic Neptune Pool, adorned with imported marble statues and offering stunning views of the surrounding landscape.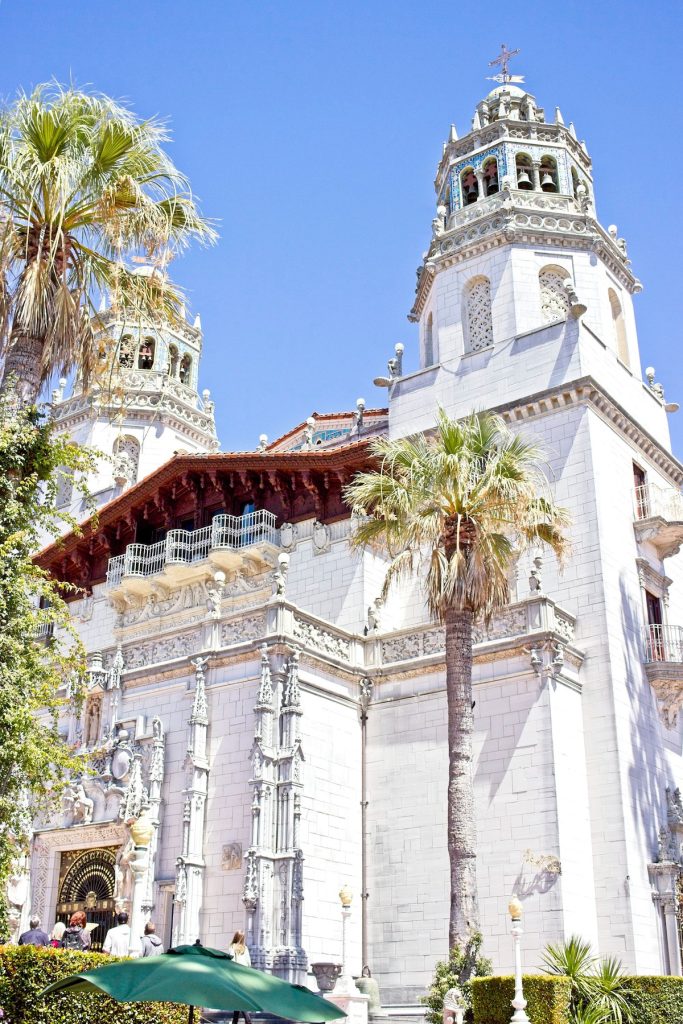 Wildlife and Conservation
Apart from its architectural splendor, Hearst Castle is also home to diverse wildlife, making it an ideal destination for nature lovers. As part of the California State Park System, the estate is committed to the preservation and conservation of its natural surroundings. Zebras, deer, and other exotic animals can often be spotted grazing on the vast property, descendants of the private zoo that once existed on the estate.
Dining and Nearby Attractions
After a day of exploring the castle, relax at the Hearst Castle Visitor Center, where you can savor a meal at the café, sample local wines, or browse the gift store for souvenirs. Nearby dining options include Moonstone Beach Bar & Grill, offering delicious seafood and oceanfront views.
Extend your stay in San Simeon by visiting the Piedras Blancas Elephant Seal Rookery, situated just a few miles north of Hearst Castle, where you can observe the majestic elephant seals in their natural habitat. For hiking enthusiasts, the nearby Fiscalini Ranch Preserve features picturesque trails and breathtaking ocean vistas, making it a perfect addition to your trip.
Accommodations
While there are no accommodations on the castle grounds, the nearby areas of San Simeon and Cambria offer a variety of lodging options catering to all budgets. You can choose from charming bed and breakfasts like Olallieberry Inn and J. Patrick House, or opt for luxurious hotels such as Pelican Inn & Suites or Cavalier Oceanfront Resort. Given the region's popularity among tourists, it is advisable to book your accommodations well in advance to guarantee availability.
By diving into the rich history, captivating architecture, and striking natural beauty of Hearst Castle with your family, you will truly understand why this extraordinary estate is among California's most cherished attractions. Being so close to home, you can easily turn this into a day trip or a local vacation getaway. So, pack your bags, grab your camera, and get ready for an unforgettable adventure at Hearst Castle that awaits just a short drive away.
Hearst Castle
hearstcastle.org
PASO ROBLES PRESS MAGAZINE
Copies of Paso Robles Press Magazine are directly delivered to 23,000 readers in zip codes 93446, 93451, and 93465 and 2,000 dropped with support from advertisers and subscribers. Together, we are Making Communities Better Through Print.™
To subscribe or advertise, click here.