By Elisa Huot
Former educator, toddler parent, and Paso Robles resident
Welcome to July, the hottest month of the year in Paso Robles. While the average high is 88 degrees, temperatures have been known to enter the triple digits leaving many Roblans to find ways to "beat the heat." Many families are tempted to venture west for cooler weather, but you need not look further than our hometown for ways to make the most of these dog days.  
advertisement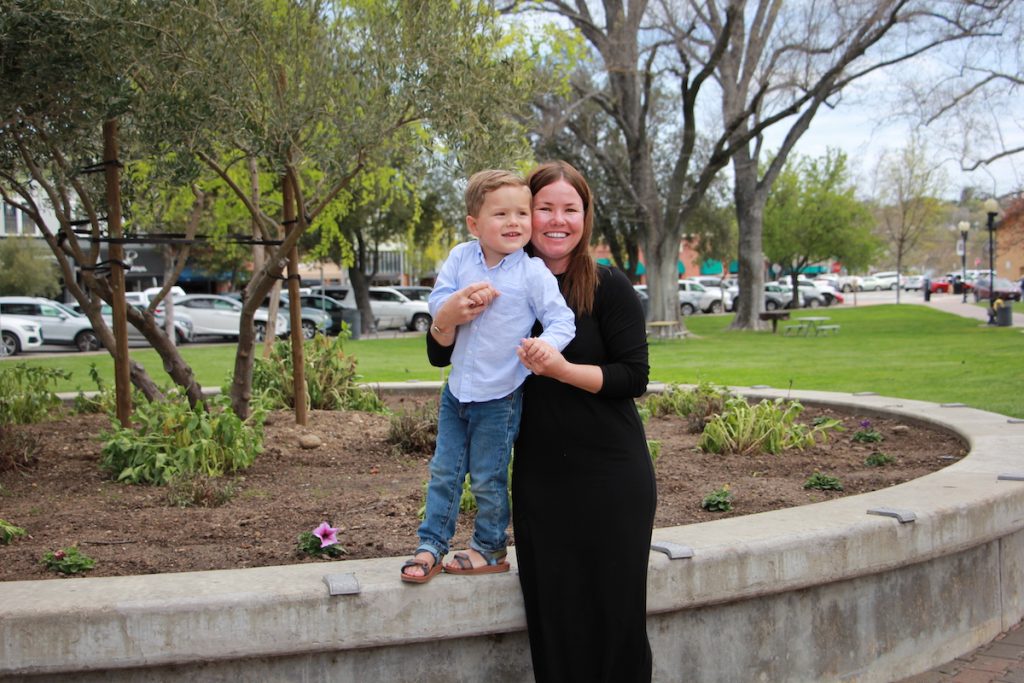 For a daytime adventure, head out to Castoro Cellars. Settle into a shaded oasis of trees or a picnic area with umbrellas and the popular game of cornhole. This long-established winery is the perfect location for a family outing. Adults can enjoy a wine flight paired with charcuterie boards for purchase. What about the littles? Castoro makes non-alcoholic grape juice in a beautiful bottle, perfect for the kiddos to sip. Insider tip: take a second bottle home for making popsicles. 
As a part of their ocean-themed summer reading program, the Paso Robles City Library will host four events for all ages during the month of July on Wednesdays at 2:30 p.m. Parents can decide which events are appropriate for their individual children's skill levels. Choose from a family-friendly magic show on July 5, a movie showing of "Finding Nemo" on the 12th to celebrate the 20-year anniversary of the movie's release, a live tide tour brought to you by the Central Coast Aquarium on the 19th, and sand art on the children's patio on the 26th or attend them all.
For evenings, take advantage of the swing in temperature as the breeze picks up and creates a sometimes more than 30-degree swing overnight. With this cooler air blowing in around early evening there are plenty of night-time community events to take advantage of, all kid-friendly.
On Wednesdays, The Backyard is a perfect place for watching the Amtrak train roll by on its way north around 4:20 p.m. while choosing from local varieties of beer and wine. Bottles of wine are 50 percent off the normal price on Wednesdays. Roots on Railroad offers a mid-week happy-hour discount on all food, but you are also welcome to bring your own. Settle into a spot on "the lawn" with umbrellas, tot-sized picnic tables, and an oversized Connect Four game. Don't miss out on the nostalgic cold treats in the ice cream cooler, like the original The Chips-It sandwich. Stay a bit later to enjoy some lively karaoke.
City Park in the heart of Paso Robles will host its 22nd season of summer concerts in the park. Beginning at 6 p.m. and ending at 8 p.m. on Thursday evenings, this popular gathering takes advantage of the sun setting and heat subsiding. Concessions include local beer and wine and proceeds benefit the Recreation Enhances Community Foundation.
Round out your week of summertime entertainment with the live music series at the Paso Robles Market Walk. Bring a blanket and camp out on the grass while enjoying food and beverages from a dozen local purveyors. Grown-ups can pick from select wines at The Paso Robles Wine Merchant or ale from Hog Canyon Brewery. Leo Leo gelato will keep everyone cool with the unique flavors of the popular Italian dessert.
While this month can be unbearable at times, summer is the perfect season for spending special moments with family or friends that are like family. The nights are longer, the drinks are colder, and the music is louder. The heat won't last forever, but the memories will.
Follow Elisa's kid-friendly adventures across the Central Coast on Instagram @PasoMommy
PASO ROBLES PRESS MAGAZINE
Copies of Paso Robles Press Magazine are directly delivered to 23,000 readers in zip codes 93446, 93451, and 93465 and 2,000 dropped with support from advertisers and subscribers. Together, we are Making Communities Better Through Print.™
To subscribe or advertise, click here.