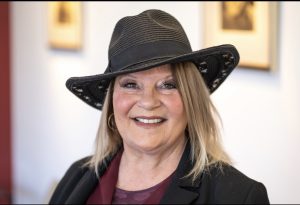 September is a month to remember and recognize occasions important to us and our lives. Labor Day is on Monday the 4th. This federal holiday recognizes the achievements and efforts of all American workers. The following Monday is a time to stop and remember those who lost their lives on September 11, 2001. September 17 is Constitution Day. Celebrate the day in 1787 when we adopted our Constitution. Our International Day of Peace is on Thursday, September 21 — a time to give thanks and pray it lasts.
The first day of fall arrives with the autumnal equinox on Saturday, September 23. The time when our days become shorter than our nights as the sun continues to rise later and nightfall arrives earlier. The year's brightest and roundest moon, the harvest moon, shines on the 29th. This moon rises around sunset for several nights in a row, allowing farmers enough extra light to finish their harvest and prepare for winter.
Your Main Street Association has two of our time-honored events returning this month for everyone to enjoy. Our annual Pajama Movie Night returns Featuring the 1952 classic "Singin' in The Rain" starring Gene Kelly, Donald O'Connor, and Debbie Reynolds on Sunday, September 3 at 7 p.m., hosted by Park Cinemas. This movie has been called by many the best movie musical of all time. It's a light-hearted, happy movie that has remained fresh over the years. Join us for our annual pajama contest, with prizes (optional). For just $12 you can see the movie, and get popcorn and a soda, while enjoying the comforts of the upgrades at the Park Cinemas. Come by the office, call the office at (805) 238-4103, or go to my805tix. Come for your tickets.
advertisement

The Taste of Downtown and Art De Tiza make up our second most popular event. On Saturday, September 16, the city park once again comes alive. Beginning at 8 a.m. on the Pine Street side of the park our sidewalk chalk artists (of all ages) begin creating their masterpieces, which will be judged, and Art De Tiza comes to life. Fun for everyone!
From 11 a.m. until 4 p.m., meet at The Main Street Information Booth on 12th Street to pick up everything you need to enjoy your visit with restaurants, tasting rooms, and other designated places around town who are participating by offering you samples of their beverages and culinary delicacies. Get to know "The Tastes of Paso Robles Downtown." The only thing you'll need to bring is a big appetite. Get your tickets early, this event sells out. Stop by the Main Street Office, call (805) 238-4103, or go to my805tix.com.
If you haven't been downtown for a while, treat yourself. Take some downtime just to enjoy the City Park and watch people revel in our town (some are here for the first time, and others are back sharing our town with friends and family). You'll feel how blessed we are to call Paso home. Take a stroll through The Carnegie Library in the middle of the park and savor our history. The docents know everything. We need to appreciate our small town character, support our businesses, cherish our community, and keep it alive.
PASO ROBLES PRESS MAGAZINE
Copies of Paso Robles Press Magazine are directly delivered to 23,000 readers in zip codes 93446, 93451, and 93465 and 2,000 dropped with support from advertisers and subscribers. Together, we are Making Communities Better Through Print.™
To subscribe or advertise, click here.