Get to know your two candidates vying for your vote next Tuesday
By The Paso Robles Press Editorial Board 
PASO ROBLES — Next Tuesday, Paso Robles residents will vote for their candidate to fill the open seat on the Paso Robles Joint Unified School District Board. There are two candidates vying for the seat.
A special election was initiated after a petition was successful in terminating provisionally appointed trustee Enney, who was sworn in on Oct. 11, 2022. He was appointed to fill the seat left behind by Chris Bausch, who left the PRJUSD to fill a seat on Paso Robles City Council.
The special election is scheduled for Tuesday, April 18, and is estimated to cost PRJUSD $453,000.
The petition itself did not specify the reason for terminating Enney. However, enough signatures were collected, and a special election was scheduled. There are only two candidates vying for the seat: Enney, a retired Marine and rancher, and Angela Hollander, a retired nonprofit manager.
Each candidate had the opportunity to answer the same list of questions in 150 words or less in addition to their introduction at 200 words. The candidate's statement in its entirety is provided below.
Candidate Statement
Kenney Enney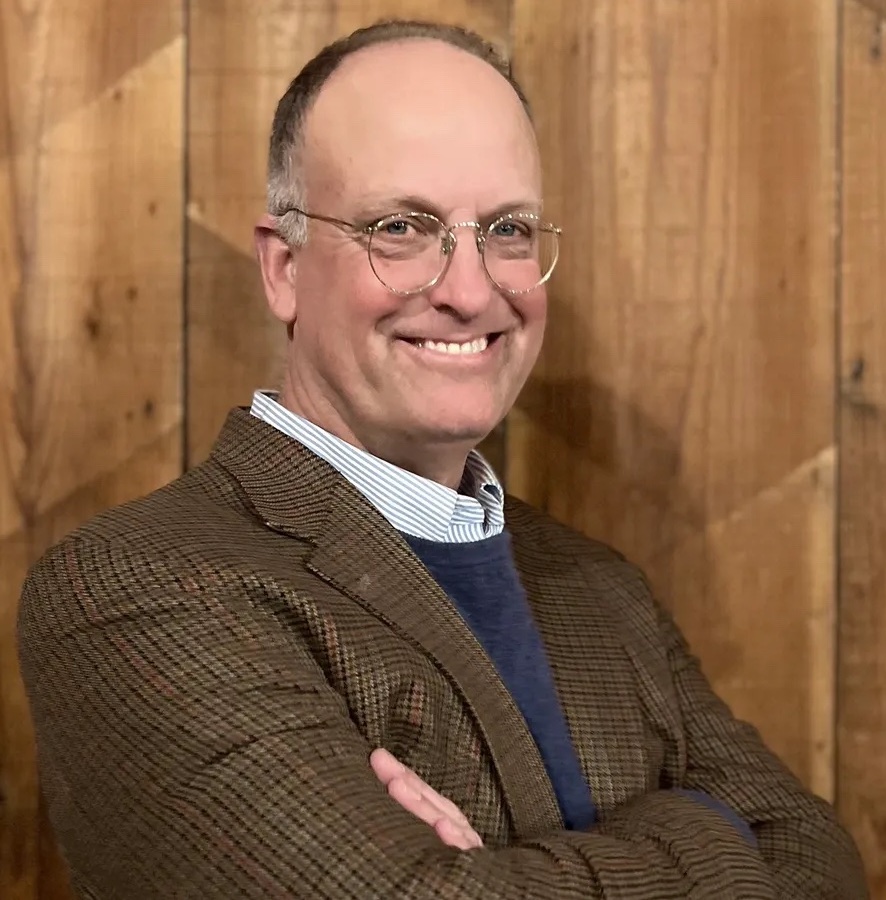 Marine, educator, rancher and businessman
kenneyenney4prjusd.com
With my experience as a rancher and Marine Corps colonel, a Masters degree in Business and another in National Security, I have the vision and strategy to set PRJUSD on a path towards true excellence.
Our students deserve a first-class education in a highly ranked school where they will learn and grow in a safe and secure environment.
PRJUSD says it is the "district of excellence." Yet the average math proficiency is 28.57 percent. The California state average is 39 percent. The national average is 49 percent. Is that excellence? We must set and maintain high standards and hold the system accountable.
Establishing parent/citizen oversight committees will be one way of ensuring accountability.
To improve performance, we must challenge individuals. We must abandon the "one size fits all" educational model and expand options for students, such as charter schools and vocational programs.
With strong leadership, the enforcement of standards, and accountability, we will work together to improve performance, and our children will academically soar to the top quarter of their peers nationwide.
I look forward to working with the board, administration, and parent stakeholders to ensure that all our children receive the highest quality education.
Angela Hollander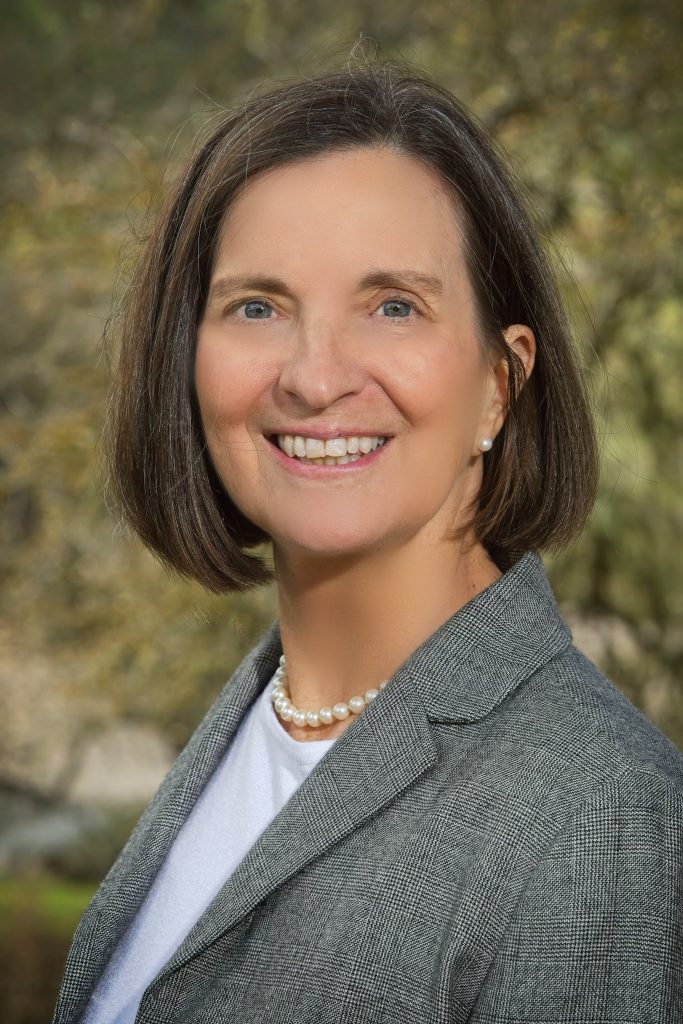 Retired Nonprofit Manager, Registered Nurse, Community Volunteer
angelahollanderforschoolboard.org
I am uniquely qualified for this position because of my lifetime of professional and volunteer service to children and families, along with my deep roots to our community.
Professionally, I was a neonatal intensive care nurse, coordinated early childcare and education programs as a First 5 SLO County Coordinator, and managed $7M in scholarship funds for the Community Foundation San Luis Obispo County. My entire professional career shows my commitment to the well-being, growth and development of young people in partnership with their families.
I am a Paso local and a Paso parent. I have lived here over 20 years and am a mother of two children who attended Paso Robles Public Schools. I have volunteer experience in Paso K-12 schools and local district initiatives: Superintendent's Parent Council, School Site Councils, PTAs and Measure H & T volunteer. Even in my retirement, I continue to volunteer with the PRHS College and Career Center twice weekly.
I believe in the promise of public education as an integral part of our society. Public education not only allows students to thrive, but it creates the foundation for healthy communities.
I'm strongly committed to respectful and collaborative civil discourse between our school employees, community members, and the board. I am a firm believer in lifelong learning and servant leadership, and I am honored to have the opportunity to continue to support our local families.
Describe your top three objectives if you are elected to the school board.
KE: 1. Re-establish good order and discipline to create a safe and secure environment for all students, staff and faculty. 2. Improve academic so that it is at least on par with California state standards. 3. Foster an environment of mutual respect where parental rights are pre-eminent.
AH: Improving the quality of education. Safe Schools for our students. Fiscal stability and accountability.
In the development of a school district budget, what goals and objectives would guide your decision making?
KE: Any budget should be based on the economic and demographic realities of our community. Priorities for the next three year budget cycle should plan on increasing inflation and decreasing enrollment.
AH: The three objectives I have listed should be our guide in developing a school district budget. For example, our reading and math scores in Paso Robles schools are way too low. That is why one of my main focus areas is improving the quality of education. Our students should be reading at grade level by the third grade. For math, we need more resources and smaller class sizes, including tutors and math labs to support students who are struggling. This will set them up to be ready for algebra by the 8th grade. We need to assure our schools are a place where students feel safe and welcomed when they walk on campus. Our funds must be allocated properly to ensure our resources are protected and our tax dollars are spent wisely. That is why one of my main commitments is fiscal stability and accountability.
What are your financial priorities for the school district? (Examples: reduction in class size, improved technology in the classroom, maintaining current programs.)
KE: Priorities will focus on eliminating wasteful spending in order to maintain current programs. Priorities for future spending should be established after community input.
AH: The most effective way for a student to learn is to be at school with a teacher in a classroom and to share ideas. It is these "connections" that are the biggest component to regular school attendance. We also need to reduce chronic absenteeism because when a student is not in the classroom, they cannot learn. Therefore, we need to keep this as a priority because it affects the educational process and our average daily attendance which has an impact on the amount of funding we receive from the state. It is with full funding we can offer enhanced programs and services for all students.
Retaining our good teachers, counselors, administrators and staff. On average it costs a company 6 to 9 months of an employee's salary to replace him or her. For an employee making $60,000 per year, that comes out to $30,000 — $45,000 in recruiting and training costs. We have several employees who will leave the district in coming years because they will be retiring. Therefore, it is vitally important to retain the younger employees and give them the mentoring and support they need as they begin their careers in education.
If elected, what three steps would you take to put our district on firmer financial footing?
KE: Establish finance oversight committee that reports to the Board of Trustees and is comprised of financial experts. This committee would bring an extra level of professional oversight and would be able to conduct annual audits.
AH: 1. Maintaining a 3 percent designated reserve so as to avoid mistakes of the past. 2. Keep finances focused on classroom needs to address the challenges we are facing with academic performance. 3. Look to a continuous quality improvement model where we don't just maintain current programs but look to how they can be improved.
Do you think there should be a police presence on the high school campus?
KE: Yes.
AH: I do, and there is a police presence on our campus. We have three School Resource Officers employed by the Paso Robles Police Department. They provide security and crime prevention services to our campus.
What do you think is going well right now in the school district?
KE: At the school level, there are many things that are going well, in spite of the lack of leadership and direction from the district and board.
AH: We have some wonderful things to celebrate. At our high schools, in addition to our strong athletics, theatrical and dance programs, we provide programs to ensure every student will be prepared for success in college, career, and community. At the comprehensive high school, we offer 14 pathways in Career Technical Education, a robust FFA program, a model AVID program and for those pursuing higher education, a wide array of Advanced Placement and Dual Enrollment courses. Recently, our seniors have been offered admission at competitive colleges and universities and our first Annual Career Day provided students with information about apprenticeship programs in the trades. We have six neighborhood elementary schools; one is a Dual Language Magnet Program. Our brand-new Early Learning Academy/ Preschool at Marie Bauer Early Learning Center is receiving accolades from the community. We have two middle schools, both offer enrichment with targeted programs such as Athletics, AVID, Visual and Performing Arts, Robotics and Leadership.
Do you see yourself primarily as a representative of the community or as a representative of the school system? And Why?
KE: I am a representative of the parents and citizens of Paso Robles. The job of the trustee is to provide direction and oversight. The PRJUSD is the largest employer in the community. The Paso Robles Public Educators are the largest union in the community. My job will be to speak truth to power and ensure that the interests of the parents, citizens and taxpayers are represented.
AH: School Board Trustees are representatives of the community, entrusted by the voters to:
Set the direction of the district
Establish an effective and efficient organizational structure
Provide support
Ensure accountability
Provide community leadership as advocates for children, the school district and public schools.
Why should the residents vote for you?
KE:
AH: I am the only candidate in this race who has dedicated their whole professional career (45 years) to working with children and families. I am also the only candidate in this race who has worked with Paso Robles students directly, seeing firsthand their potential and what their future could hold. I know if we make sound decisions at the school board level with the students in mind, they will succeed. On the school board, I will ensure families can trust me to do what's right for their children. To do that, I will make sure they know they are all equally welcome at our schools, and that we will work to protect them from prejudice and bigotry. We can only expect our students to succeed academically if we provide them a safe, supportive place to learn. I am not in this race to accomplish anyone's political agenda. My friends and family can tell you that I make up my own mind, and I'm never afraid to speak it. I am running for one reason and one reason alone: to make sure our children can succeed and live up to their highest potential. And I am convinced that working with experts to improve academic performance, ensuring safe schools for all our students, and providing fiscal accountability will put our school district on a path to success.