PASO ROBLES — The Estrella Warbird Museum's Aviation Youth Program had its regular monthly meeting on Saturday, Oct. 19, in Thomson Hall at the Museum. The program provides young people the opportunity to follow their interests and explore career opportunities in aviation and aeronautics.
The Estrella Warbird Museum Program is open to all students in grades 8-12 and meets the third Saturday of each month. On Oct. 19, students toured the California Highway Patrol Aviation Facility and Cal Fire Air Attack Base at the Paso Robles Airport.
CHP Officer Joe Kingman explained that the role of aviation in their Department consisted of medical/rescue response, surveillance, and enforcement. He led a tour of the facility and compared and contrasted the capabilities of their Eurocopter AS 350 helicopters versus their Cessna 206 Stationair winged airplanes while students studied the aircraft.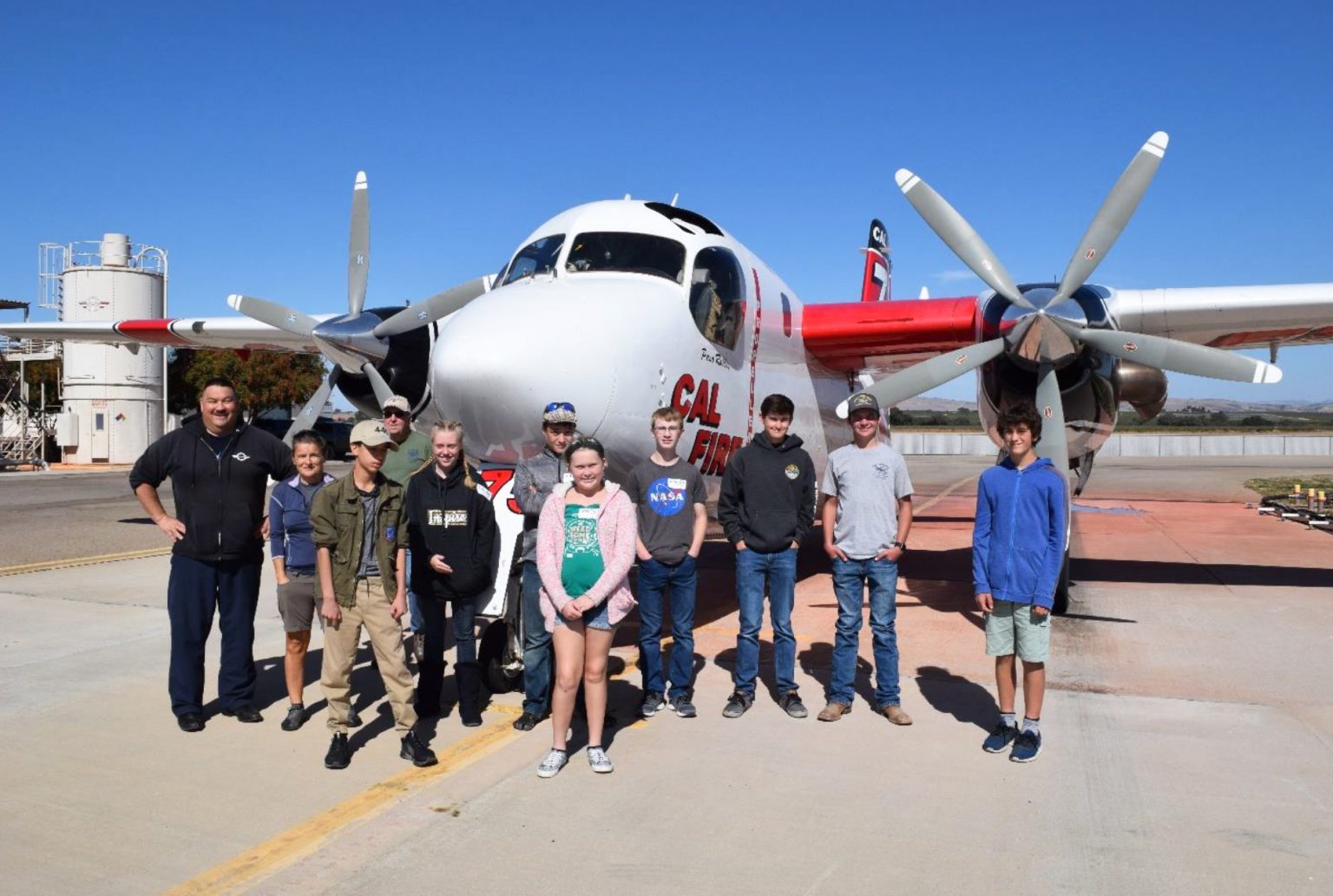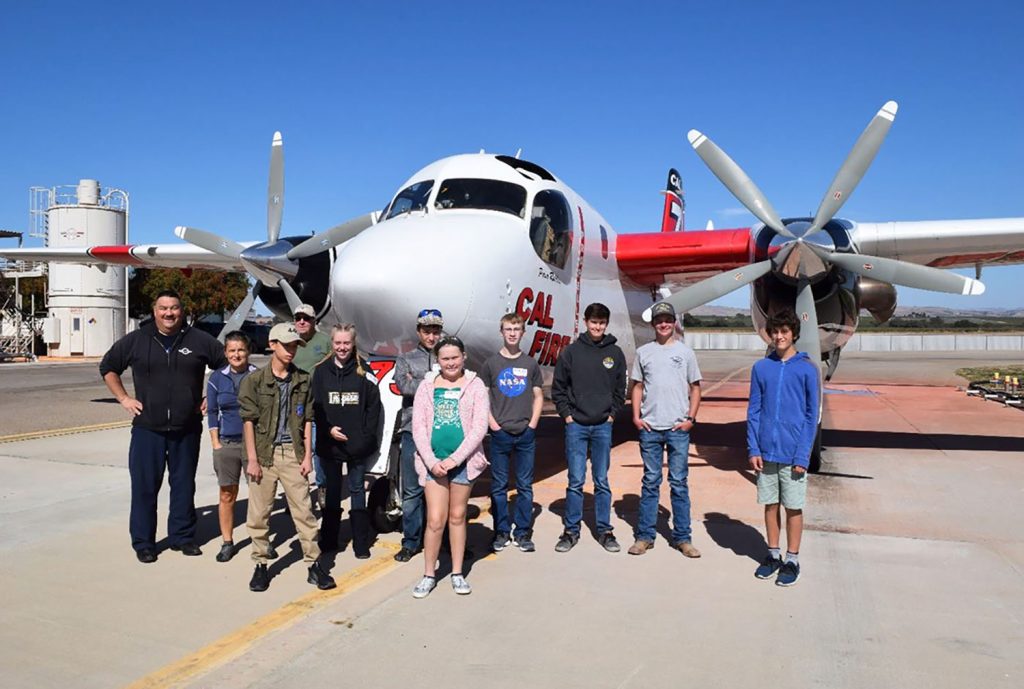 Students found camera and lighting equipment on both the helicopter and airplane to be incredibly sophisticated.
advertisement

A fugitive on foot at night could be illuminated by the helicopter's spotlight with light invisible to him, but clear and visible to law enforcement officers. And the camera on the airplane could display a car's license plate from 6,000 feet above.
Fire Capt. Matt Mihalco hosted the tour of Cal Fire's Air Attack Base where two Grumman S-2 air tankers and a North American OV-10 air attack observation plane are based. Capt. Mihalco explained that there were 13 air attack bases throughout California, and that these aircraft were primarily responsible for responding to local area fires, but they could be sent anywhere in the state. Students observed the retardant mixing facility at the base while it was explained that retardant dropped by air tankers does not put out the fire, but it slows the spread of the fire and reduces the heat so ground forces can control and extinguish it.
Mihalco described the process of loading the tankers with retardant and students were allowed to climb into the cockpit of one of the air tankers and ask the pilot questions.
Students returned to Thomson Hall after the tours, briefly discussed some aviation history, principles of flight, and a drone construction project, before lunch. In the afternoon, some students remained at the Museum to work on displays and projects.
The next meeting will be Saturday, Nov. 16, at 10 a.m. in Thomson Hall, where students will hear vocational presentations from Paul Oyler and Ben Andros for military aviation and Bill Siegal for the airline industry. Students will also learn about, construct and fly drones.
Keegan Lee, one of the Aviation Youth Program students said, "This is so cool! I learned a lot today, but what I liked the most was talking to Ann, the air tanker pilot. The controls and instruments look so complicated, but her job is so exciting."
For more information, students and parents can contact Brad Eaton, Aviation Youth Program Coordinator at 805-550-8755 or N39WR@aol.com. Estrella Warbird Museum is located at 4251 Dry Creek Rd., Paso Robles. The museum is open Thursday, Friday, Saturday, and Sunday, from 10 a.m. until 4 p.m. Call for Monday holiday hours.
For general admission information, visit ewarbirds.org.