Owners Jim and Terry Mulhall live the dream
This story is part of The Paso Robles Press "Essential Heroes" series focusing on those providing essential services during San Luis Obispo County's shelter-at-home order
In the early onset of the shelter-at-home order by San Luis Obispo County, confusion over essential services put Rooster's Firearms in the crosshairs. Owner Jim Mulhall shot straight with The Paso Robles Press after Rooster's Facebook-shamed a lack of fact-finding by Paso Robles Daily News for reposting a questionable Cal Coast News story that suggested Rooster's was ignoring the County shelter order.
Among those deemed essential by San Luis Obispo County, "Licensed firearms retailers" are specified with further clarification by Sheriff Ian Parkinson.
The SLO Sheriff's office statement included that "… licensed firearms dealers are also a vital and essential business. Citizens have a constitutionally guaranteed right to protect themselves and their loved ones, especially in times of crisis."
"We are very proud of the fact that the County has deemed us an essential service," Mulhall said.
advertisement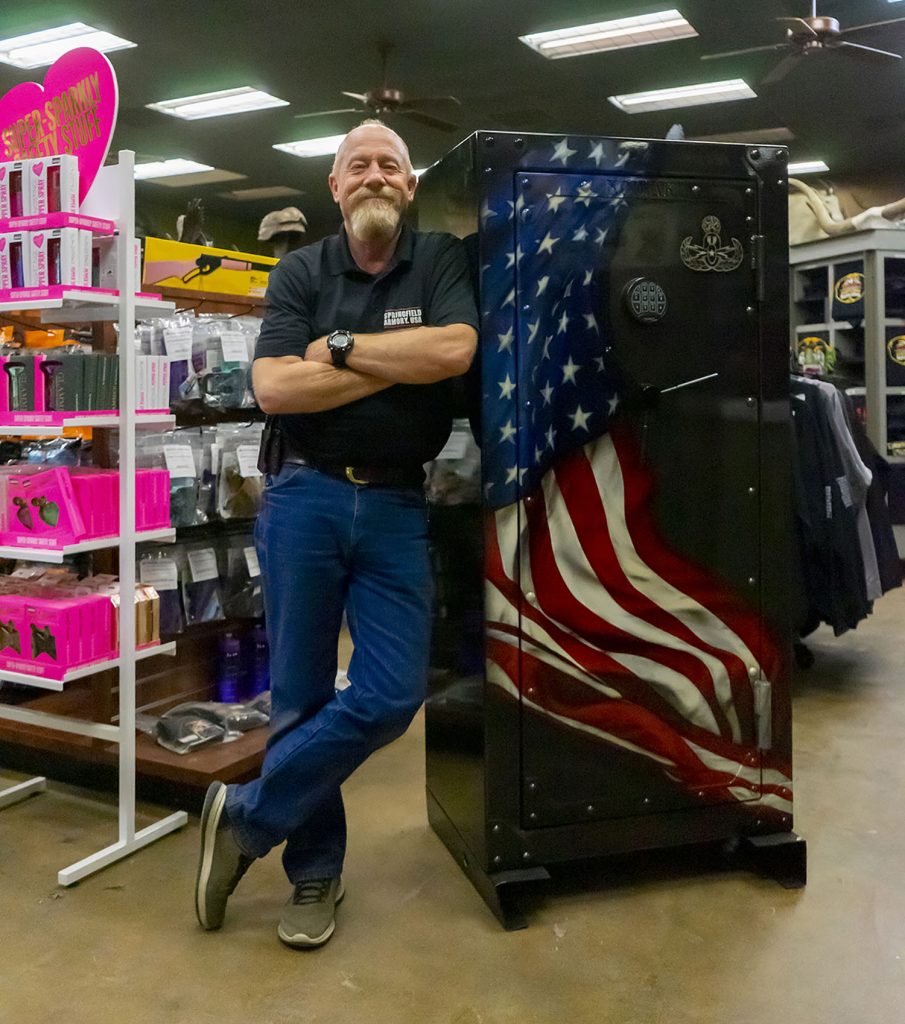 As a result, Rooster's Firearms in Templeton has been meeting demand for firearms while observing the County orders and recommendations of physical distancing of at least six feet, with signs posted at the front door.
"We have been very, very busy," Mulhall said. "We have up to 10 employees at any time in the shop. At peak times, we have security at the door and allow no more than 15 people in the store at any time, based on our square footage."
As a licensed firearms retailer and a law enforcement firearms dealer, Rooster's serves both first-time buyers who need extra help understanding laws and regulations around gun ownership, as well as serving agencies and local peace officers.
We take a lot of first-time buyers, and many are surprised they cannot come in and walk out with a firearm," Mulhall said.
The purchase of firearms, including "private-party" purchases, are regulated and must observe laws regarding registration and the involvement of a licensed firearms dealer. What is called a 10-day waiting period includes a background check and the observance of ten 24-hour periods. The purchase at 3 p.m. on a Friday requires waiting until 3 p.m. on the tenth day.
"Most of my employees are retired law enforcement and are very proficient with firearms," Mulhall said. "We have seen a lot of first-time buyers that come to our shop. We do some training with them after they pick up firearms and encourage them to purchase a gun safe."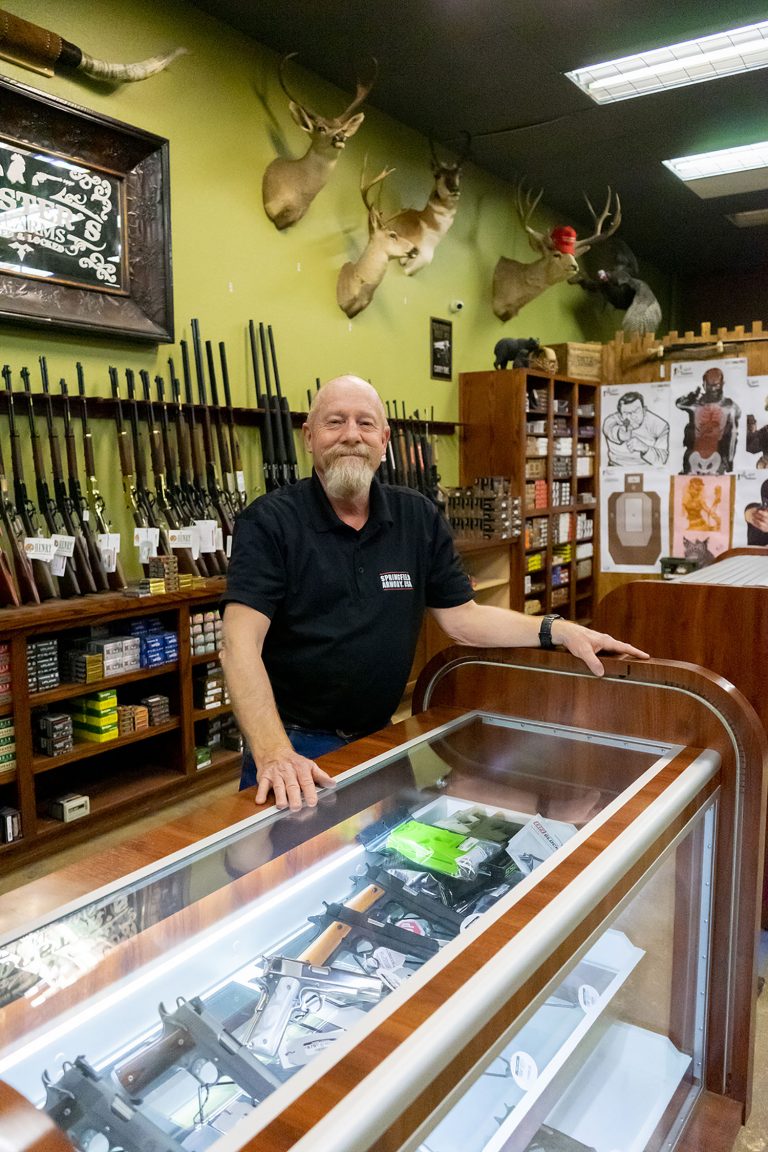 According to Mulhall, the predominant interest for gun shoppers and buyers is in handguns, which can be easily concealed and carried. The laws concerning firearms are not common knowledge, and Mulhall said many new gun owners need to know the rules.
"We answer questions about transporting firearms and concealed carry," Mulhall said. "A percentage of people do not realize they cannot walk out with the handgun. They have to have certain requirements, and have a firearms safety certification."
Firearms safety certification test can be done at Rooster's, and are good for five years, although only one handgun can be purchased during a 30-day period.
Along with educating new gun owners, Mulhall serves the law enforcement community's firearm needs. Mulhall retired as the Atascadero Police Chief in 2011, prior to opening Rooster's. In addition to his experience as a police chief, Mulhall also spent time with the Sheriff's Department Special Enforcement Detail (SWAT) as a sniper, as a Bomb Squad Technician, and later as Bomb Squad Commander for the San Luis Obispo County Bomb Task Force.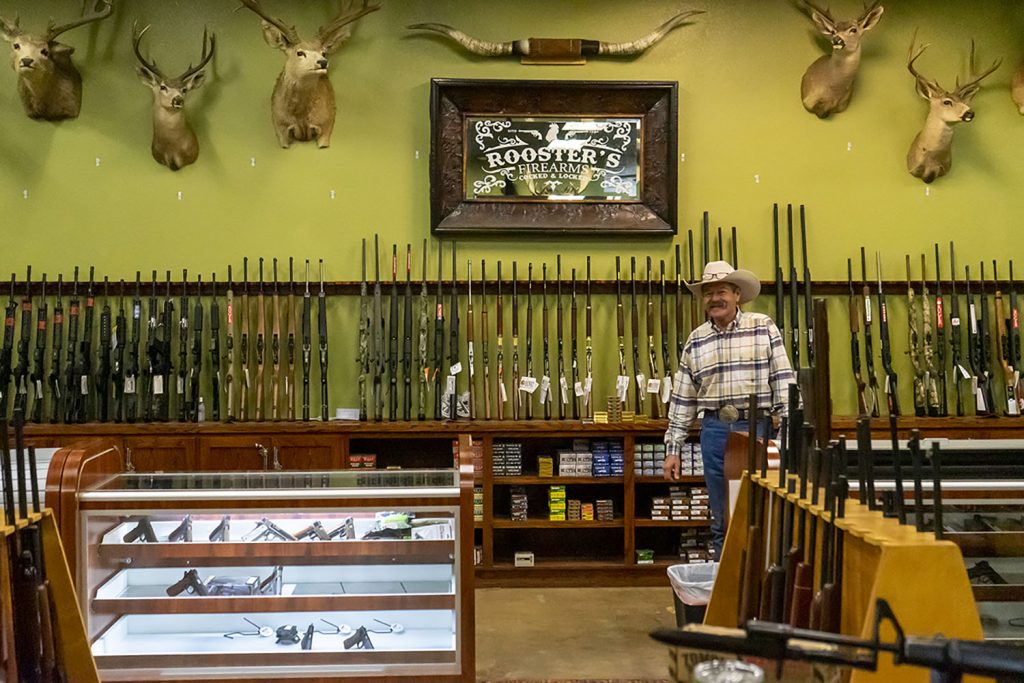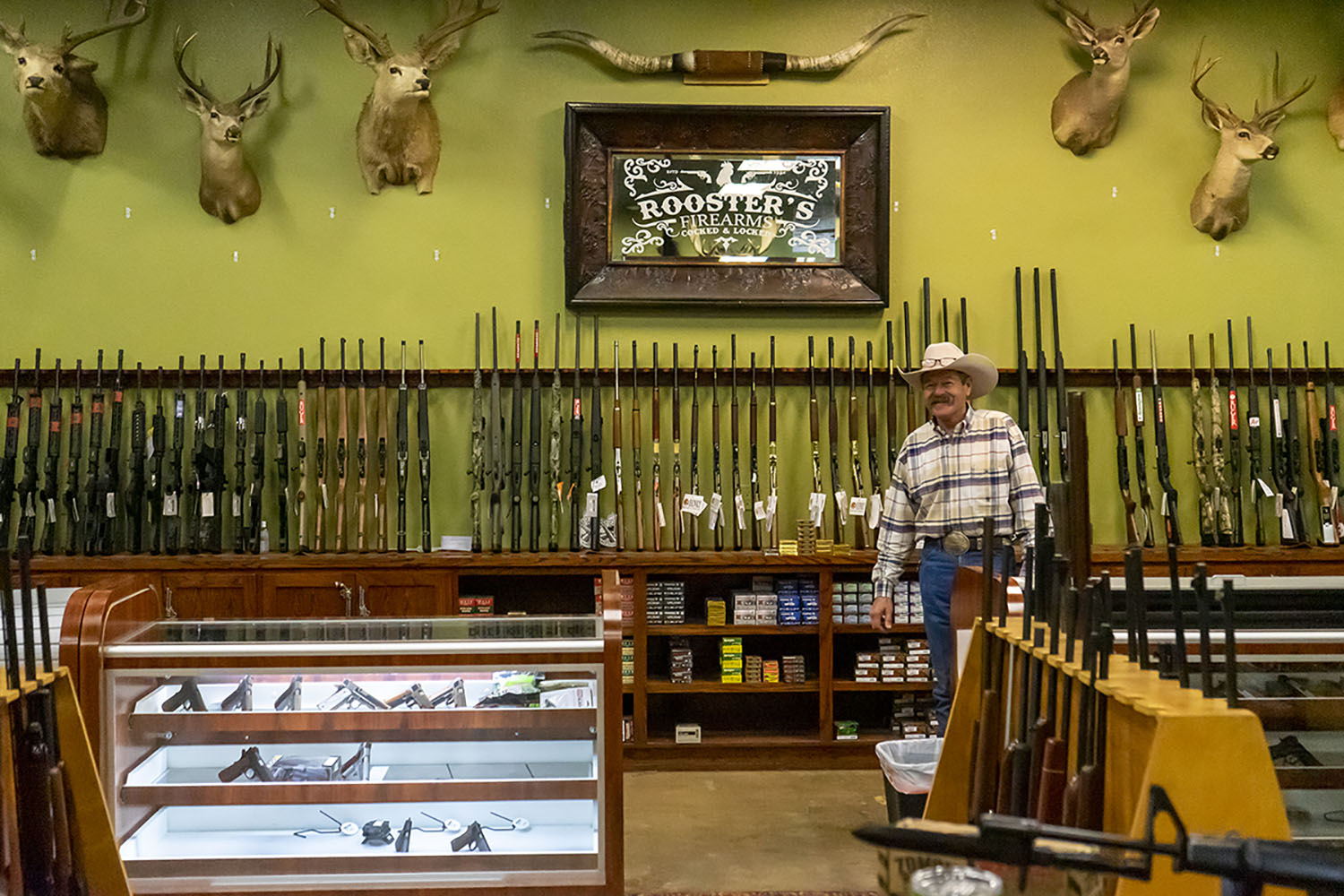 His experience and training lend to his service of local law enforcement officers, including his work in serving to reissue handguns to California Highway Patrol officers who want to recover their previous handgun after being issued a new handgun.
"After a few years and number of shots fired through the firearm with the rough use the firearm goes through, the agency will issue new firearms," Mulhall explained. "Then the officer gets a chance to purchase the firearm back. But they can only buy back the same gun they had."
The handguns removed from official service end up in a state clearing house, and local CHP officers can request their former handgun, and Rooster's then works to re-register the firearm as personal property of the CHP officer. According to Mulhall, those officers face the same stringent rules and background checks as any other gun owner.
Additional laws regarding gun ownership can be answered by the 35-year veteran of law enforcement and his experienced staff.
In addition to serving the public, and the right to bear arms, Rooster's serves other local agencies and organizations that have security needs.
"We also do a lot of business with the department of corrections," Mulhall said, "and supply security forces at Diablo Canyon. Based on all of those things is part of the reason the County has deemed us essential."
While one retired officer commented on Rooster's Firearms Facebook page that the media is only out to sell copy, Mulhall told The Atascadero News and The Paso Robles Press that his experience as a public figure dealing with the local newspapers has been positive.
"I always had the best relationship with The Atascadero News," Mulhall told publisher Nic Mattson. "You guys have always been honest and straight with me."
Publisher's Note: Mulhall's wife, Terry, had initially targeted The Paso Robles Press in a Facebook post of disdain over the poorly researched article by Paso Robles Daily News, but apologized later for the confusion — further reflecting a need for community clarification about the difference between the online site and the actual newspaper that has continuously printed since 1889. The Paso Robles Press not only hosts the top-ranked local news site in traffic metrics, according to alexa.com, but it also prints and delivers weekly newspapers to thousands of subscribers.
Employing multiple full time news reporters, The Paso Robles Press can commit the resources needed to publish fact-checked news for the community and shoulder the push for local media to move beyond the "fake news" era that Facebook has enabled — in which web-only press release distributors pose as news outlets. To serve our community need for verified and fact-checked news, we rely on community support in turn. Join thousands of local subscribers who demand better local journalism. Subscriptions to weekly deliveries of printed news and premium online content can be purchased at pasoroblespress.com.