County Health Officer says no clear outlook on lifting physical distancing orders
To view global account of COVID-19 cases
San Luis Obispo County Health Officer Penny Borenstein reported the increase to 59 cases in San Luis Obispo County as of Friday, March 27. Paso Robles leads the number of confirmed cases at 17 total reported. Borenstein addressed the public on a live feed from the Joint Information Center on Kansas Avenue in San Luis Obispo.
"Locally, we have 59 cases today, and have started to share case-counts by city or community," Borenstein said. "The cases we are able to count is a direct reflection of cases we have been able to test. The cases count could be misleading because of a small sample size."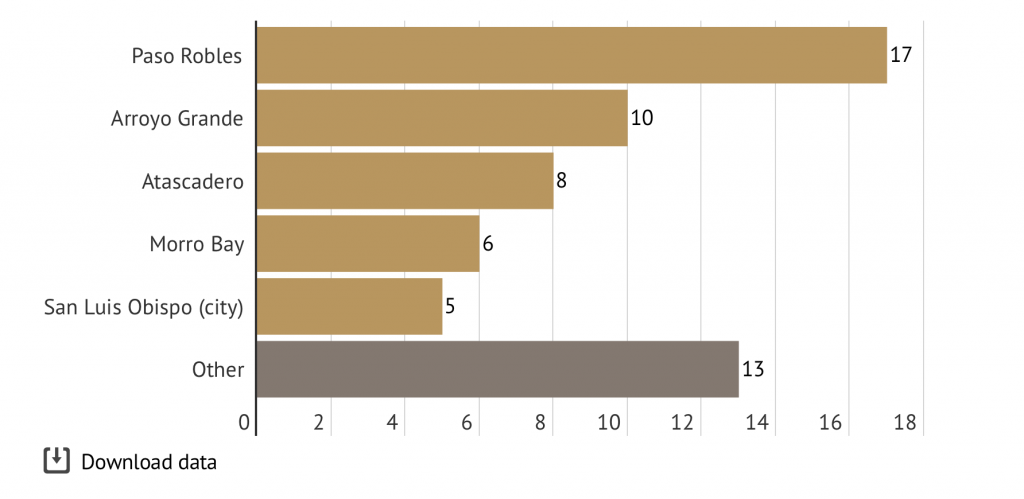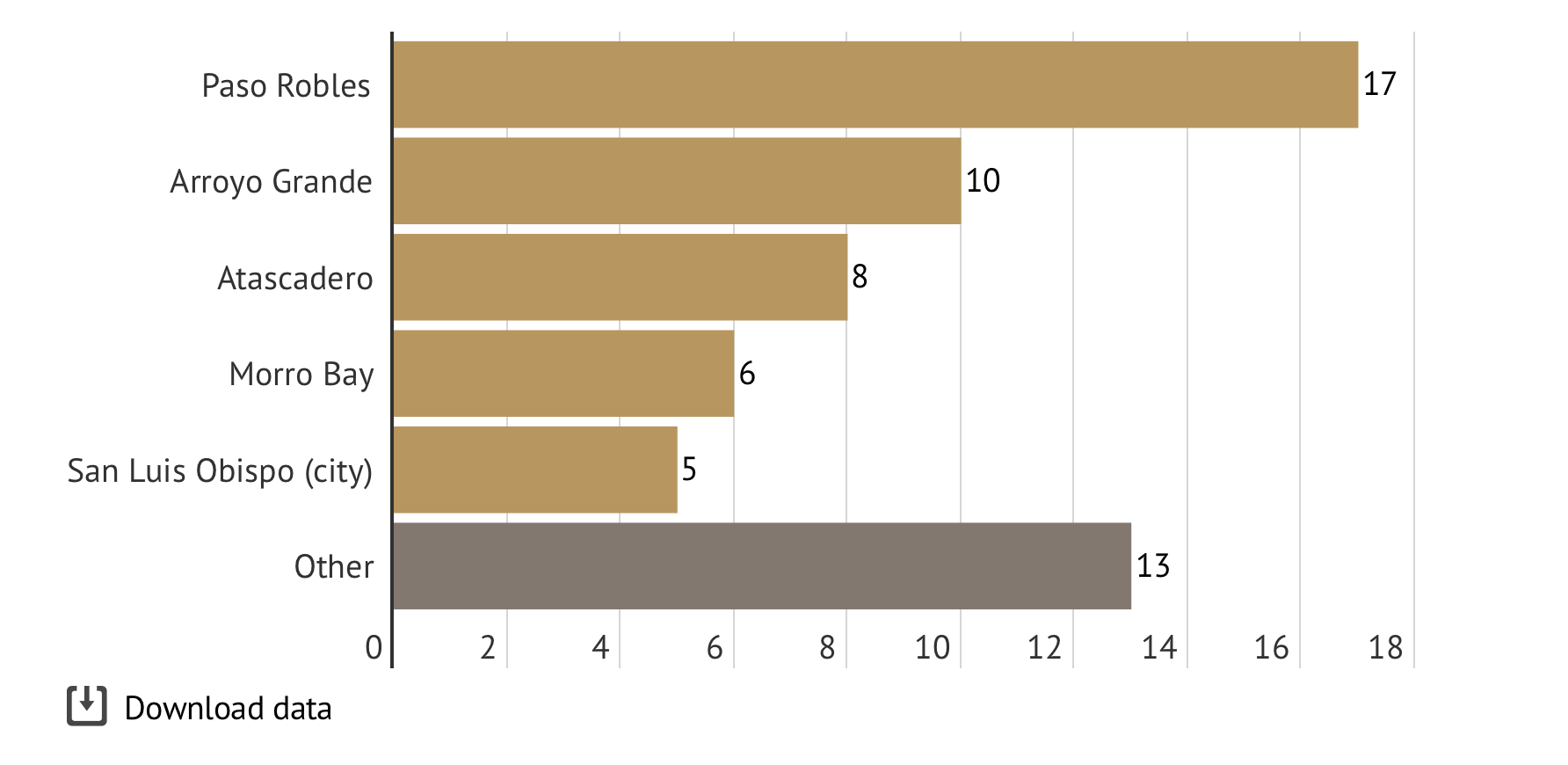 The call for medical or administrative volunteers has been strongly answered, although the need for more support may rise in the coming weeks.
advertisement

"We have gotten a response and I want to thank our community for stepping up," Borenstein said. "We now have 85 — a nice range of individuals from physicians, nurses, medical professionals, and non-medical paraprofessionals to assist at our alternate site if and when we get to the point of exceeding our capacity at hospital campuses."
Of 59 cases, there have been six hospitalized, one in the ICU, and 11 deemed recovered.
"One thing we have been asked is what is 'recovered,'" Borenstein said. "It is when that individual can resume the same activities as individuals are not infected. Those individuals should be considered even more so not likely to spread the virus. They are the people who are 'most safe.'"
Borenstein addressed concerns about the reliability of the coronavirus tests, stating she believes the test is 95 percent reliable. She also said that due to the incubation period, someone who is carrying the virus might test negative one day, and positive the next day.
"You can still have a negative test in someone who has not passed the incubation period," Borenstein said. "Later on, they may test positive."
Regarding the future of coronavirus, Borenstein stated she does not expect coronavirus to be eradicated any time in the future, but that meeting needs through the peak of the outbreak is a focus for her department and local healthcare providers. The peak could happen in a week or up to four weeks out.
"Our first case being March 14, we are two weeks into this," Borenstein said. "It could peak next week or in three or four weeks. We continue to prepare for our highest numbers to come sooner than later — seeing the highest number of cases in the next three or four weeks. As a community and as a society, what we are trying to do in this pandemic is spread out the disease so that those who need intensive care can receive it."
Countries, such as Italy, have seen the number of cases in need of intense care outnumber the resources available at hospitals or alternate hospital sites. Facing the novel coronavirus is not a one-time circumstance, but an ongoing episode of treating people as cases happen, even after finding a vaccine or building up "herd immunity." Borenstein said that a vaccine is the best opportunity for imposing immunity to the coronavirus.
"Ultimately we will not be out from under this germ unless one of two things happen," Borenstein said. "The first, is if this virus mutated to something less harmful, but that is not likely to happen. Coronaviruses, like that which causes our common cold, are very stable, unlike the flu that mutates regularly. This virus is likely to be around for a long time. What we need is enough immunity in our community so that the virus does not have a place to find a home."
While the spread of the virus is blooming, with the United States holding the highest number of confirmed cases at more than 101,000 and counting, the Central Coast is measuring a slower rate of increase as the community response has made an impact in flattening the curve.
County officials reiterated the need for voluntary physical distancing as a means to manage the curve and slow the spread in San Luis Obispo County.
"We will not be a able to lift social distancing next week, or the week after, or for weeks to come," Borenstein said.