Missing 5-year-old Kyle Doan was swept away in floodwaters on San Marcos Road last January
PASO ROBLES — A wrongful death lawsuit has now been filed by the parents of missing 5-year-old Kyle Doan, who was swept away in floodwaters on San Marcos Road in Paso Robles last January. The suit was filed just after 11 p.m. on Thursday, Oct. 4, against the County of San Luis Obispo, the City of Paso Robles, and CalTrans.
On Jan. 9, Kyle was swept away by floodwaters in San Marcos Creek during a severe stint of winter storms surging through the county. He and his mother, Lindsy Doan, were on their way to school when they were unable to complete their crossing of the San Marcos Creek. Since then, several searches for Kyle by the San Luis Obispo County Sheriff's office have taken place along the Salinas River.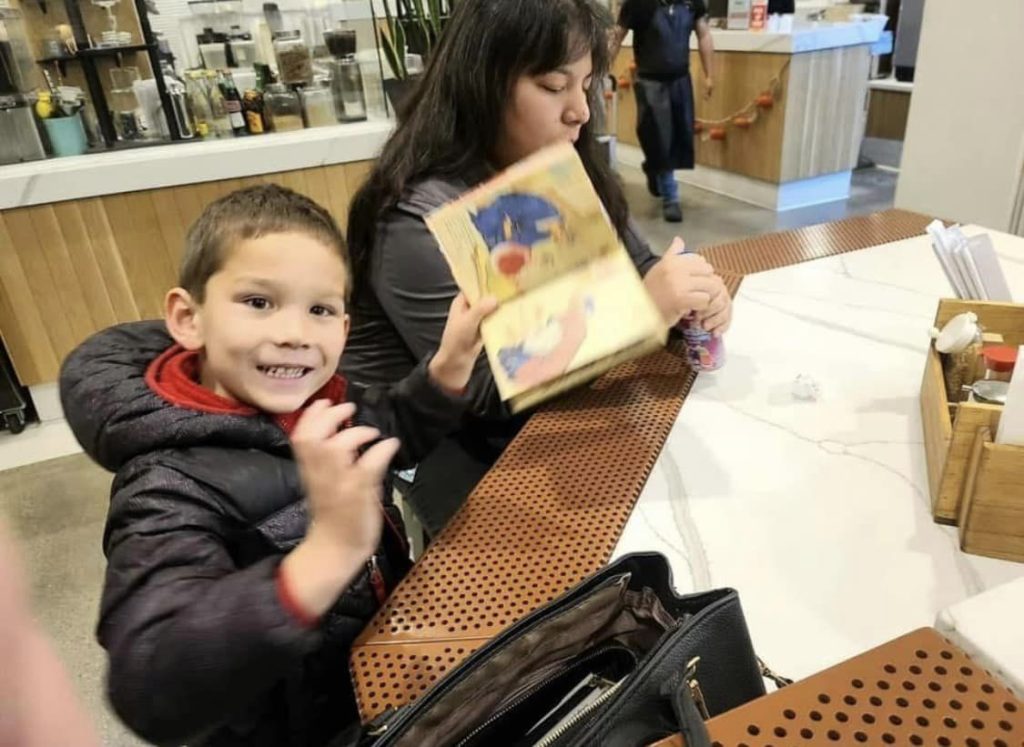 Despite several efforts, Kyle's remains have not been found. In the lawsuit, the Doans are seeking damages for negligence, dangerous condition of public property, strict liability: failure to warn, wrongful death, survival action, and bystander recovery of emotional distress.
Within the court documents the Paso Robles Press/Atascadero News obtained from the San Luis Obispo County Superior Court, it states: At all times herein mentioned, the crossing of San Marcos Road and Wellsona Road were two public roadways that were and are, public roads in the City of El Paso de Robles, County of San Luis Obispo, State of California.
It goes on to allege that each of the defendants is "responsible in some manner for negligence, willful misconduct, strict liability, design defects and dangerous conditions, infliction of emotional distress, and other occurrences as alleged."
The lawsuit documents go on to detail the incident that cause Kyle to be carried away by the floodwaters. Lindsy is described to have driven her SUV at the San Marcos and Wellsona Road crossing and did not see any road closure signs "so she continued to drive on the road."
While crossing, the SUV was carried away until it hit a tree and began to fill with water. Lindsey held onto the tree and pulled Kyle out with her other hand. Her arm became overextended, which broke her grip on Kyle, who was then swept away. Lindsy then "screamed for help and she was rescued by local residents."
The Doans' lawsuit focuses on the day of the incident and does not go into efforts made by the community to find Kyle after Jan. 9.
The Paso Robles Press/Atascadero News reached out to the defendants named in the lawsuit for comment. They are all aware of the filed lawsuit but as of Tuesday, Oct. 10, have not been served papers.
CalTrans has no comment on the matter due to potential or pending litigation.
Paso Robles City Manager Ty Lewis expressed the city's sorrow for the Doan family.
"Our hearts go out to the family for the pain they must be enduring while they seek to out their lives back together and heal," he said. "The city will navigate the legal process as we seek to understand how we might be involved with what occurred north of our jurisdiction. That part isn't clear yet. However, we respect the family's perspective and their need for closure."
San Luis Obispo County Counsel Rita Neal shared similar sentiments, "Although the county has not been served with the complaint, we did get a copy through the courts and have reviewed it. Although we feel sadness for the Doan family, we do not agree with the merits of the lawsuit. Once served, we will actively defend the county."
How much the Doans are seeking for retribution was not specified within the complaint. However, they did ask for the assigned judge to make that decision based on evidence proven in court.
Paso Robles Press / Atascadero News reached out to Kyle's father, Brian Doan, for comment.
"The lawsuit is as it is," he said. "Not much else to add at this time."
Brian Doan also provided an update to their search efforts, which includes a drone team to survey the creek and river this November, saying the leaves and grass will be gone by then. They are also "Looking to get a K9 team from Utah out here late November/December. It's a waiting process."
Paso Robles Press / Atascadero News are following this story and will provide more updates as they become available.
Feature Image: The title page for the wrongful death lawsuit by the parents of Kyle Doan, the missing 5-year-old, who was swept away by floodwaters in January, is shown. Contributed Photo