Paso Robles and Atascadero Elks along with local dignitaries recognize local scouts
On Wednesday evening, March 11, 2020, Boy Scouts, Girl Scouts, their families, friends, Scouting Leaders, and local dignitaries gathered at Paso Robles Elks Lodge #2364 for the Elks' Scouting Recognition Dinner. The Elks' annual event honors the Boy Scouts and Girl Scouts from the North County who have achieved their programs' highest honors – Eagle Scout for the Boy Scouts, and the Gold Award and the Silver Award for Girl Scouts. The dinner is co-hosted by Paso Robles Elks Lodge #2364 and Atascadero Elks Lodge #2733 and alternates between each lodge each year.
Once again this year local dignitaries also helped with the recognition by providing letters and certificates of commendation, including presentations and certificates by County Supervisors Debbie Arnold and John Peschong on behalf of the San Luis Obispo County Board of Supervisors; Councilmember John Hamon on behalf of the City of Paso Robles; Councilmember Susan Funk on behalf of the City of Atascadero; and certificates presented on behalf of Assemblyman Jordan Cunningham and letters presented on behalf of Senator Diane Feinstein. Paso Robles Elks' Officers Rick Escobedo, Barbara Hofer, Todd Osborne and Barry Edwards presided over the evening's dinner and program, saying "the Elks are proud to honor these boys and girls with the highest awards received by a Scout!"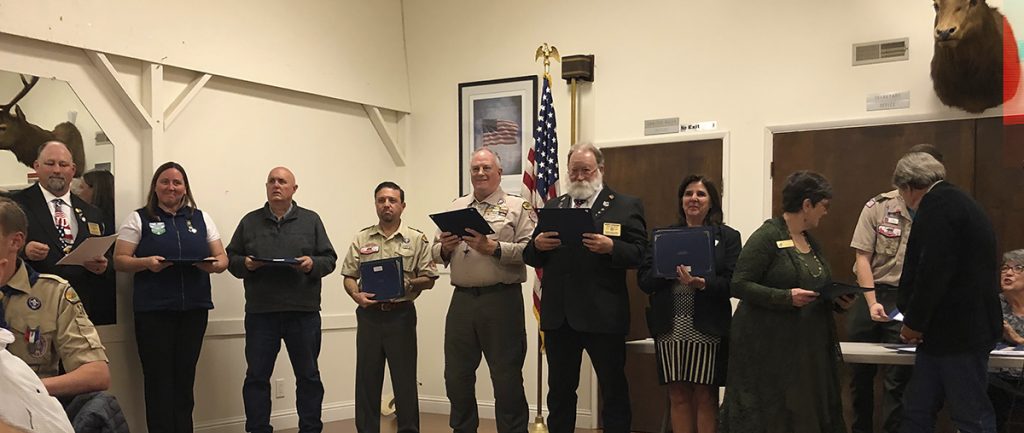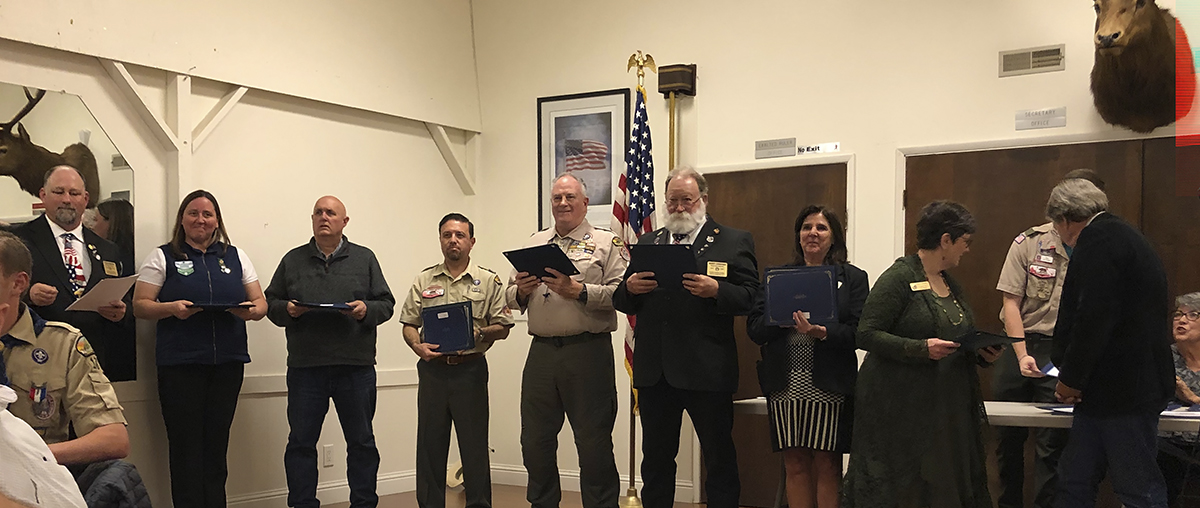 Youth in attendance Wednesday night were from Santa Margarita, Atascadero, Templeton, Paso Robles, San Miguel, Shandon and Cambria. Typically each year in the North County about two dozen boys and two dozen girls earn the Eagle Scout Award or the Gold and Silver Awards in their respective programs. While many of the girls and boys who have earned their awards over the past year were present Wednesday night, many others were unable to attend because they are off at college or are serving in the military or are on missions with their churches, among other notable endeavors.
The Benevolent and Protective Order of Elks is a national fraternal organization with almost 2000 lodges nationwide with nearly a million members and a 141-year history, with a particular emphasis supporting and benefiting youth and youth programs such as Scouting.  For more information about the Elks, contact (805) 239-1410 in Paso Robles or (805) 466-3557 in Atascadero.
advertisement

The Boy Scouts serves youth ages 11 to 18 (along with Cub Scouts starting in Kindergarten), and provides an ethics-based program that promotes activities and outdoor adventures which lead to greater personal responsibility, higher self-esteem, increased leadership, citizenship, and community service and involvement. For more information about Boy Scouts, contact (805) 439-2885.
The Girl Scouts serves girls grades K-12 through the Girl Scout Leadership Experience—a collection of engaging, challenging, and fun activities like earning badges, going on awesome trips, selling cookies, exploring science, getting outdoors, and doing community service projects. For more information about Girl Scouts, contact (800) 822-2427.