FFA Boosters dinner on March 11 was the most successful fundraiser to date
PASO ROBLES — About 500 were in attendance at the annual Paso Robles FFA Boosters Dinner on Saturday, March 11, making it the most successful fundraiser to date.
The annual fundraiser was held at the Paso Robles Event Center, where they served a prime rib dinner, grilled vegetables, baked potatoes, and bread. Over 80 FFA members of the Paso Robles Chapter helped serve dinner as well as other aspects of the evening.
Ahead of the dinner, the floral department at Paso Robles High School (PRHS) made all of the table centerpieces. There was a live and silent auction which included student-made welding projects. Over 100 items were donated by the community for the auction.
advertisement

Fundraiser Committee Co-Chairs Ron Alves and Aimee Richard told Paso Robles Press, "This has been our largest and most profitable fundraiser to date."
The community truly came out in full force to support their local FFA Chapter.
Among the auction and dinner beer and wine sponsors were California Coast Beer Co., Iron Oaks Winery, La Vigne Winery, Daou Vineyards, Opolo Vineyards, and J Dusi Vineyards. The California Mid-State Fair donated a concert package of your choice for four people, and other sponsors and donations came from the Black Horn Boutique, JB Dewar, C&N Tractor, Farm Supply, Jacob Toft Wines, Fluid Screen Printing, Geary Whiting's Equine Massage School, and San Luis Sourdough — just to name a few.
While the PRHS FFA Boosters has existed for decades, their most recent resurgence came in 2015, and they have been growing ever since then.
Since their start, the PRHS FFA Boosters' mission statement has been, "To link students with opportunities and resources that facilitate their path towards premier leadership, personal growth, and career success."
Proceeds from the dinner provide support for students to travel to conferences, leadership activities, and various competitions around the state. They fund travel expenses, including transportation and hotels.
"We grant yearly scholarships to graduating seniors pursuing either four-year degrees or trade schools," Alves and Richard said, adding to the ways the boosters supports FFA. "We provide show team supplies for members exhibiting their projects at the fair. Even a tractor for the school farm."
The Paso Robles Agricultural Department was ranked fifth in the state last October. The FFA chapter remains highly active by introducing students to various careers and skills within agriculture. Last week, the Animal Science Pathway students had an opportunity to go behind the scenes at the Fresno Chaffee Zoo. Students were able to tour the brand new Ambassador Center, explore the Veterinary Hospital, and learn about the aquatic requirements for the Bat Rays. They also saw firsthand what it's like to work closely with these animals and understand their habitats for a safe and humane environment.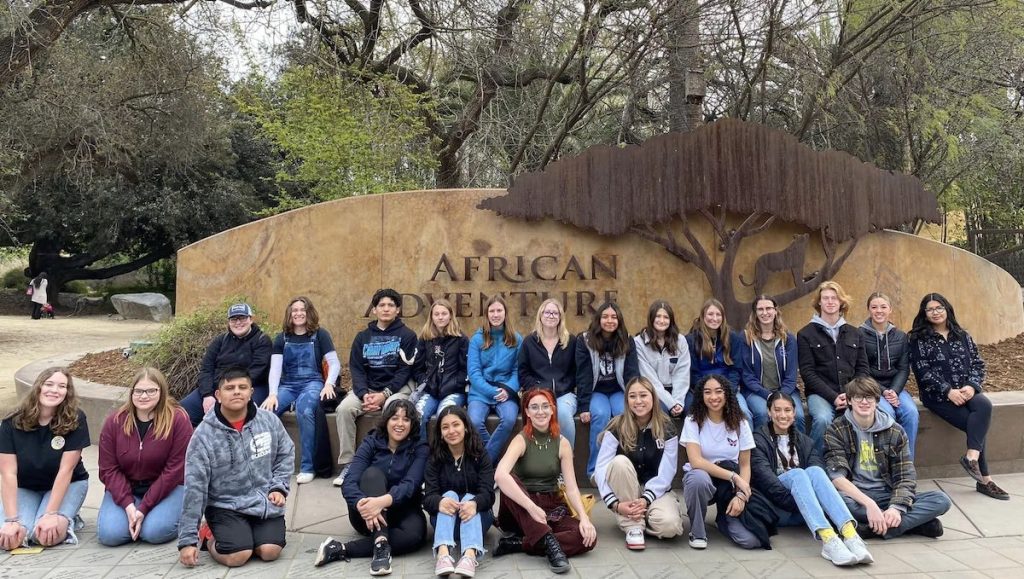 "We are in complete awe of the tremendous support our community and families have given," Alves and Richard said of their successful fundraiser. "The generosity for our fundraiser has been absolutely unbelievable. We could not do this without the wonderful community we call home."