Twin Rivers Ranch hosts spring international with rare 'CCI4*-Long' division
It was almost 20 years ago that the Baxter family purchased 500 acres here. Where others saw fallow farmland, they saw the potential for international equestrian competition. And it was international competitors and potential Olympians, Frankie Thieriot Stutes and Tamra Smith, who led the Advanced division at the Winter Horse Trials, February 28 to March 1, staged by the Baxters and their Twin Rivers Ranch team.
The Twin Rivers team has grown and the venue has transformed in those nearly 20 years, but the mission remains the same: providing a West Coast stage for the pursuit of equestrian dreams at all levels — and doing so with a distinctly California accent of warm, welcome-to-the-family hospitality.
When they're not out doing the myriad tasks that make Twin Rivers a favorite West Coast equestrian destination, owners Connie and Jeff Baxter can often be found behind the property's social hub, the River Bar, serving friends new and old with a smile. Their daughter Andrea Baxter contributes in many ways while pursuing her international riding career. She finished fourth on her feisty Thoroughbred mare, Indy 500, in the Advanced division last weekend.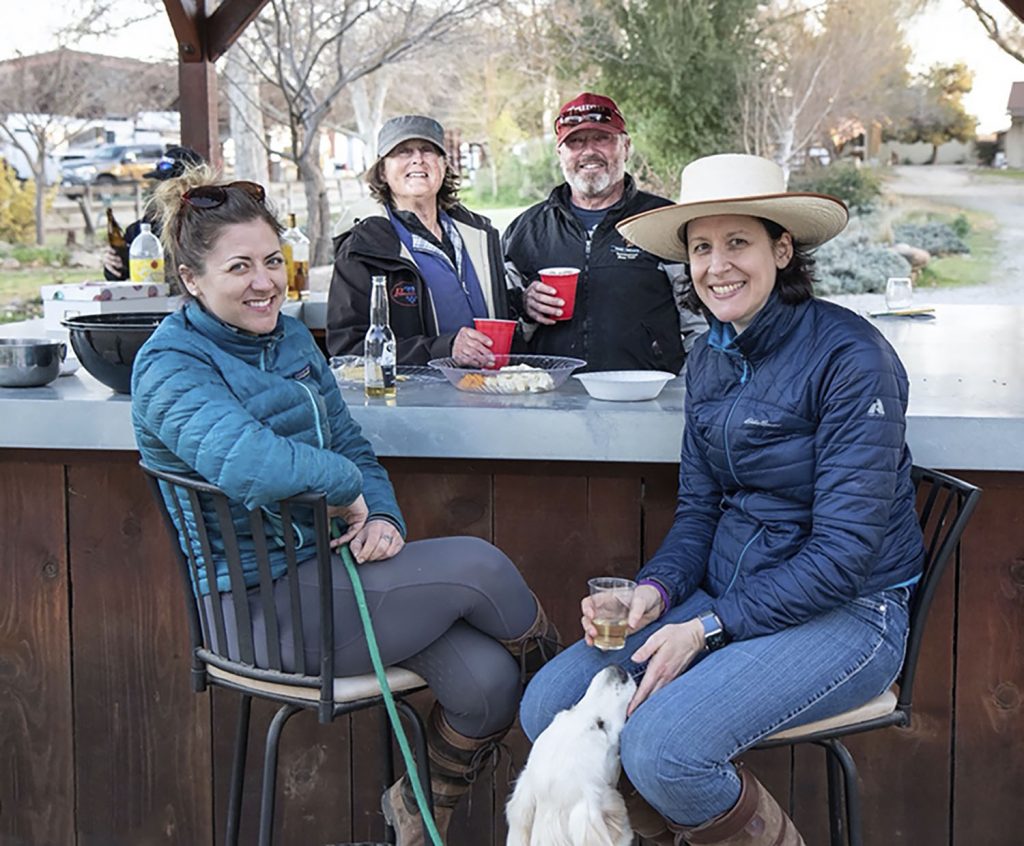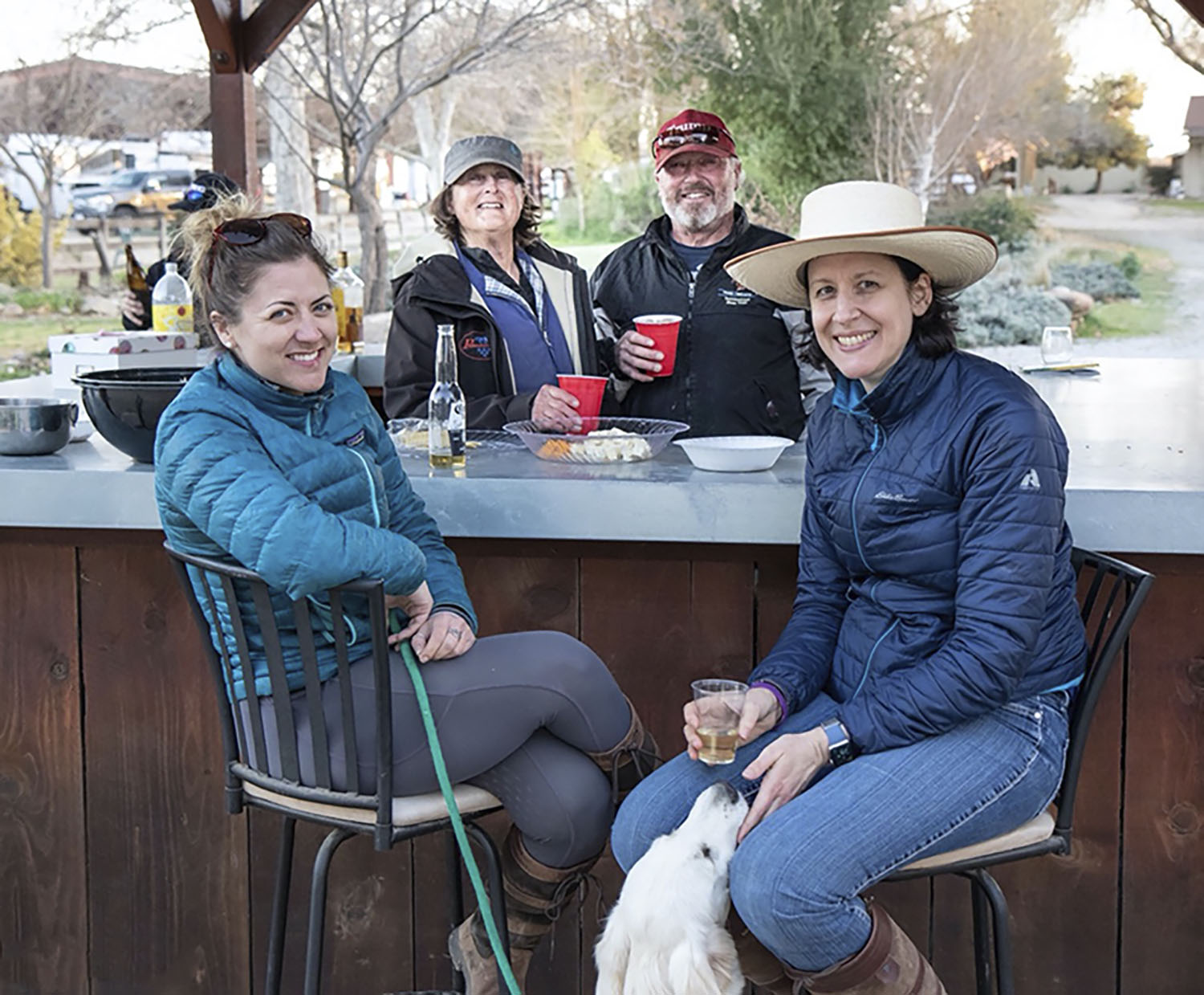 Three hundred-plus horse and rider pairs, from throughout the region, competed in the three-phase Olympic equestrian sport called "Three Day Eventing" over the weekend. The sport is often described as "equestrian triathlon" because it combines three phases: dressage, cross-country jumping and stadium jumping.
advertisement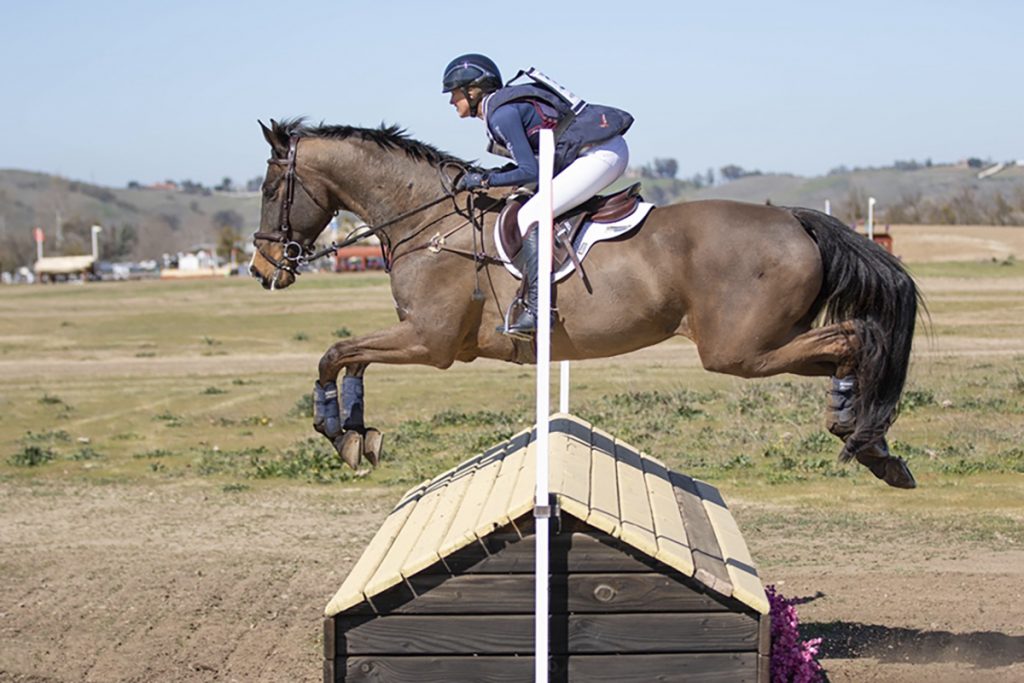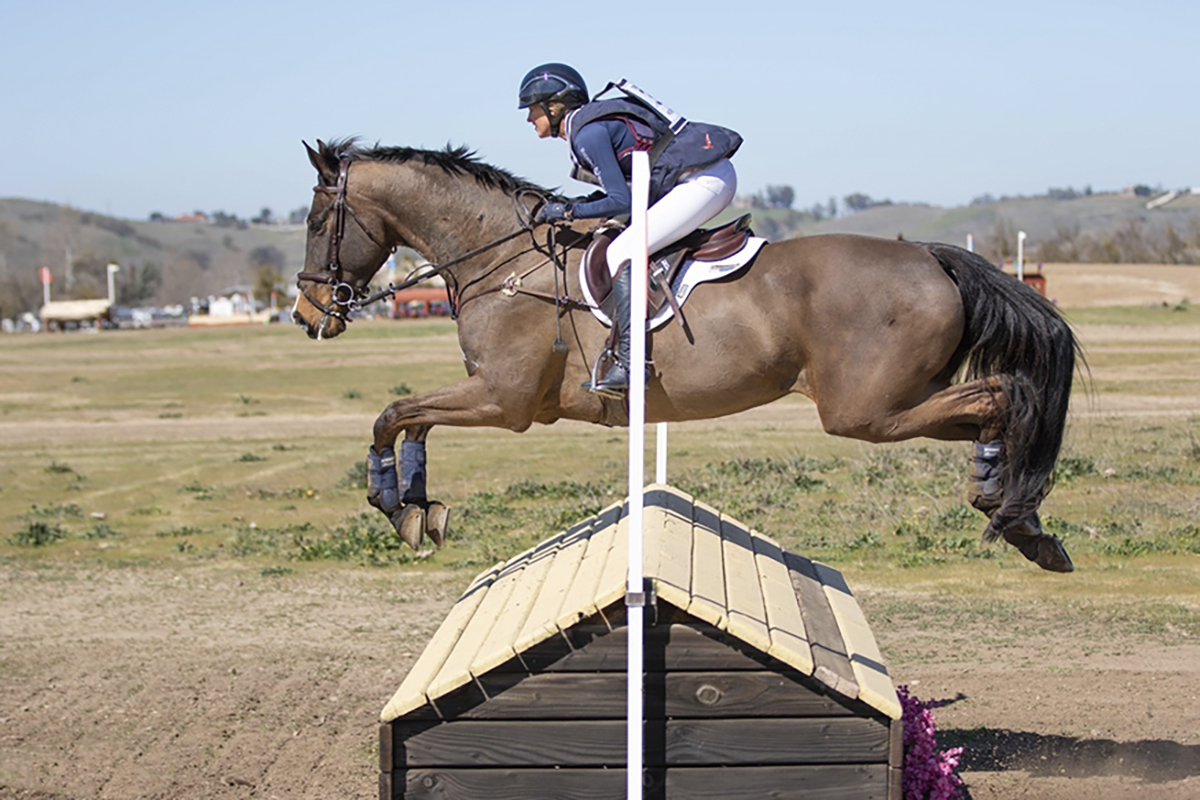 In addition to Andrea Baxter finishing well at the highest level, local accomplishments included Templeton resident Lauren Burnell's victory in one of the event's top divisions. Stars from the wider region include Carmel Valley's Lauren Billys, who contested the Rio Olympics and started her preparation for the 2020 Olympics by winning another impressive division. An equestrian legend, Derek di Grazia, who will design the cross-country jumping courses at the Tokyo Olympics, is also a competitor. He finished right behind Billys, while his wife, Bea di Grazia, finished fourth.
Traditionally, the hub of equestrian sport has been on the East Coast and contenders with international aspirations had to move East to pursue them. That's changing. The United States Equestrian Team's Eventing Performance Director Erik Duvander now visits the West Coast regularly to coach and scout horses and riders.
"Every time I come to Twin Rivers, I'm noticing the amount of work they've done. They are constantly upping the game here." He described it as one of a few venues that is shifting the sport's geographic balance in the United States. "In the past it was often said that you need to go East to make it, but it's really important that riders be able to make it out here. Then, they can go back East and win. That should be the mindset."
Free Admission for Spring International, April 10-12
The overall outcome of Feb. 28-March 1 event bodes well for the Twin Rivers Spring International, April 10-12, which includes the debut of the "CCI4*-Long" division. This is one of only six events in the United States to host this rigorous level of competition. Last year, the tournament drew a record 500-plus exhibitors, and this year's may draw more.
Admission is free and opportunities to watch this exciting sport up close abound. Equestrians are friendly and their horses are, too, though they should not be approached without first asking their handler's permission. A wine tasting event is on tap for Friday afternoon, April 10, and the ringside Vendor Village offers food, drink and fun throughout the weekend.
For more information about the Spring International and Twin Rivers Ranch, visit twinrivershorsepark.com.
For more details on the sport of eventing, visit the US Eventing Association at useventing.com. Riding programs affiliated with the United States Pony Club are a terrific way to get involved with equestrian sports. Visit ponyclub.org for more information
Sponsorship & Vendor Opportunities: Christina Gray at Christina@grayareaevents.com
Media Inquiries: For general questions & to arrange rider/organizer interviews, call or text Kim F Miller at 949 293 1555
Event Facts:
Admission: Free!
Location: 8715 N. River Road, Paso Robles, CA. 93446
Ride Times, Results, General Info: twinriverranch.com