The California Mid-State Fair is open from 4 p.m. to 12 a.m. daily and runs through July 30
By Rebecca Sligh
Contributor to Paso Robles Press
PASO ROBLES — Shake, rattle and roll on down to the Paso Robles Event Center and visit San Luis Obispo (SLO) County's biggest little fair, anywhere. The California Mid-State Fair (CMSF) began on Wednesday, July 19, and some early birds got to the main entrance gates of the Paso Robles Event Center to be the first in line for Paso's long-awaited favorite local event of the year. This year on opening day, all carnival rides were free with fair admission, which drew many people to wait at the gates early.
At around 3 p.m., a horse-drawn carriage provided by Harris Stage Lines pulled up carrying the contestants for the CMSF Scholarship Pageant, along with the 2022 reigning queen and her court. The CMSF Scholarship Pageant took place later that evening on the frontier stage.
advertisement

The ribbon cutting that officially opened this summer's CMSF began promptly at 3:30 p.m. at the main entrance. CMSF President Krista Sabin, along with her children, pageant contestants, and a various group of folks, cut the red ribbon with the big scissors to officially open and kick off the most anticipated time of year for Paso Robles.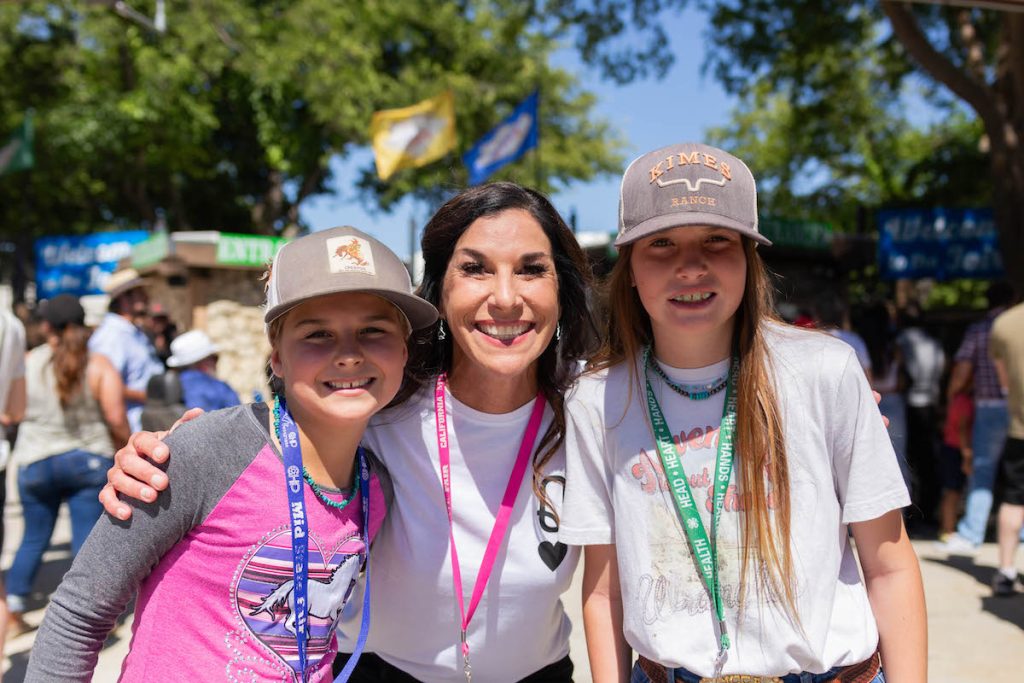 When asked what some new things guests of the fair can be excited about this year, Sabin answered, "This year we have barnyard races on the south end of the fairgrounds, we have a couple of really great new food vendors, we have our stilt walkers back as well as some really great horse shows and livestock shows."
Sabin also gave us an inside scoop on where the CMSF themes come from and who gets to choose them: "Our theme is selected by one of our great long-time employees. She's incredibly creative and does a great job."
This year's theme, "Shake, Rattle and Roll," was described by Sabin as a "vintage-Vegas, Casino Royale" type feeling. Sabin also commented about the work that went into putting this year's fair on.
"Our fair came together really well this year, of course, this is post covid, so we're rebuilding, but I feel so great about where we are," she said. "Our carnival is bigger and better, and our concert lineup has sold amazingly."
With a booth outside the front gate to play music and entertain people waiting for the fair to open, local radio station Wild 106 was also in attendance for the opening ribbon cutting. Wild 106 radio morning show host Doughboy [Matthew Flores] was asked what he's most excited for people to know about this year's fair, he eagerly replied, "It's a great time for the community to get back out and enjoy being around each other again."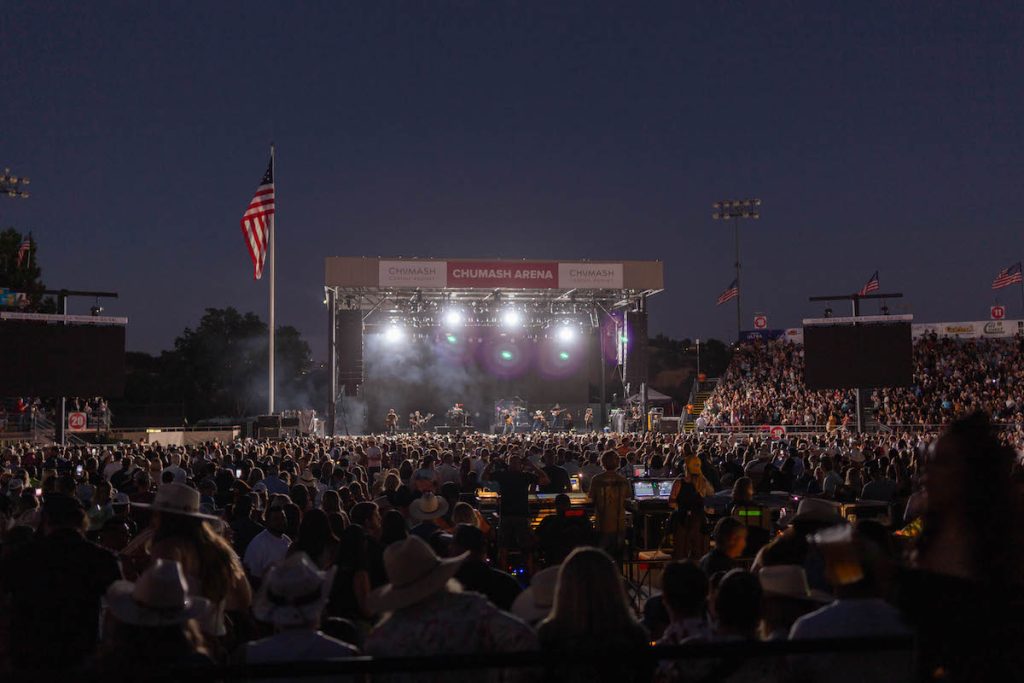 Flores also mentioned the abundance of talent headlining on the Main Grandstand stage this year, noting "This year's fair has so many great shows — Nelly, Pitbull, Tim McGraw playing tonight, Luke Bryan a sold-out show. It's just a fun time and were glad to have the fair back in full force. We love seeing everyone out here on the Central Coast again."
One event that took place after the fair gates opened was the previously mentioned CMSF Scholarship Pageant. This year's winners were Kerrigan Jensen, who was crowned as Miss California Mid-State Fair Queen. First Runner-Up Princess was Jenna Wilshusen, and Second Runner-Up Princess was Natalie Boyd. The title of Miss Congeniality was given to Shirley Horzen.
McGraw played on the main stage opening night; it was his eighth time playing at the CMSF.
The California Mid-State Fair is open from 4 p.m. to 12 a.m. daily and runs through July 30.
Feature Image: California Mid-State Fair enthusiasts, Scholarship Pageant contestants and the 2022 Court cut the opening day ribbon in front of the Paso Robles Event Center main entrance on Wednesday, July 19. Photos by Becca Sligh