Laney and Josie Arnold took home both Supreme Grand Champion and Reserve Champion in the Replacement Heifer Market Show
NORTH COUNTY — Two sisters are continuing family traditions as they swept the competition at the California Mid-State Fair replacement heifer shows this summer. Laney, 13, and Josie, 11, Arnold of the Pozo region took home both Supreme Grand Champion and Reserve Champion in the Replacement Heifer Market Show at the CMSF in July.
Both in the Edna Chapter of 4-H, the sisters were excited and shocked to see their hard work pay off in the ring.
Laney, who was named the Supreme Grand Champion Replacement Heifer, said of the winning moment, "I was happy for Josie when she did it … I was shocked too [for us both to be named]."
advertisement

After walking into the final drive ring, Laney was a little suspicious when they lined up her first and then sister Josie right behind. And then, to be named back to back, with Josie crowned as the Reserve Supreme Grand Champion Replacement Heifer, there was pure happiness for the sisters who have developed a passion for showing their heifers.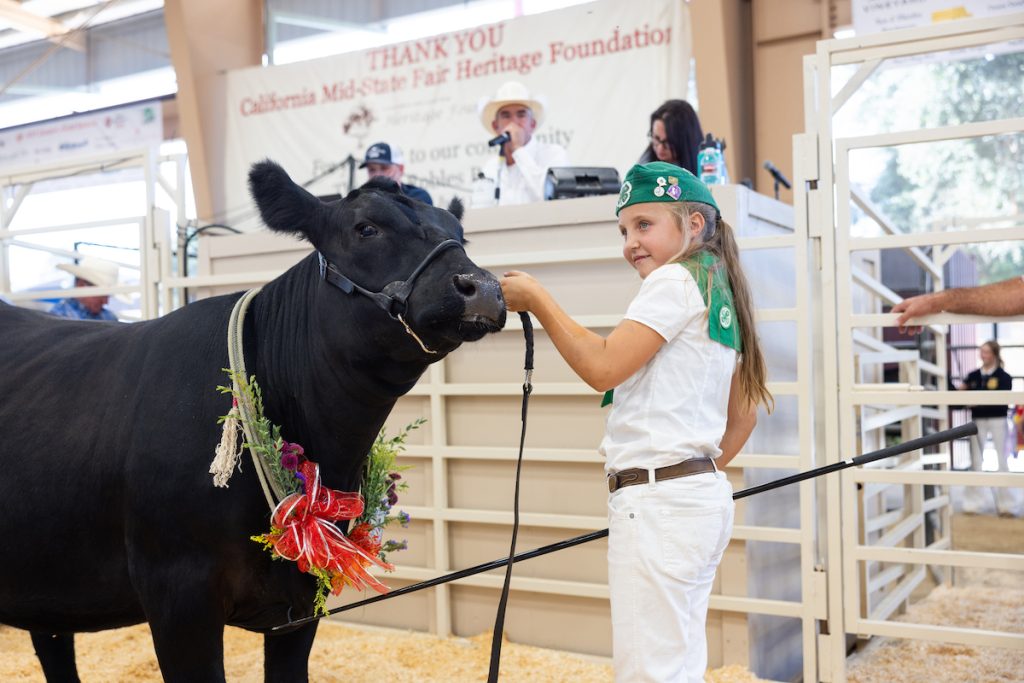 The sister's mother, Jessica Arnold, earned Reserved Grand Champion Heifer in 1988, setting a precedent that her daughters would later follow. But they all agree that none of it would be possible without the help from all four grandparents — Alexis and Lane Curtis and Steve and Debbie Arnold. 
Grandpa Steve, who currently holds the seat of president for the California Cattlemen's Association, helped Laney get started with her first heifer. Grandparents Alexis and Lane then took the reins to mentor the sister's showmanship skills. Both sisters purchased their winning heifers from Templeton High School graduate Kaela Cooper. With the Curtises living right across the street from Cooper, it makes for a fun environment for practicing their showman skills.
Another set of mentors the sisters look up to are their 4-H leaders, Kristin Beljean and Aaron Lasinoff. Even in a group with 20 to 25 4-H members, Laney says her leader Beljean gives each member independent attention while helping each of them grow skills not only in showmanship but also in life skills such as public speaking.
With now a few years of experience under their belts, Josie and Laney Arnold have become guiding lights for newer and younger members of their community. As they've honed their own showmanship skills, they've found joy in imparting their knowledge to others. They epitomize the spirit of teamwork, not only as siblings but as friends united by their shared passion for 4-H projects.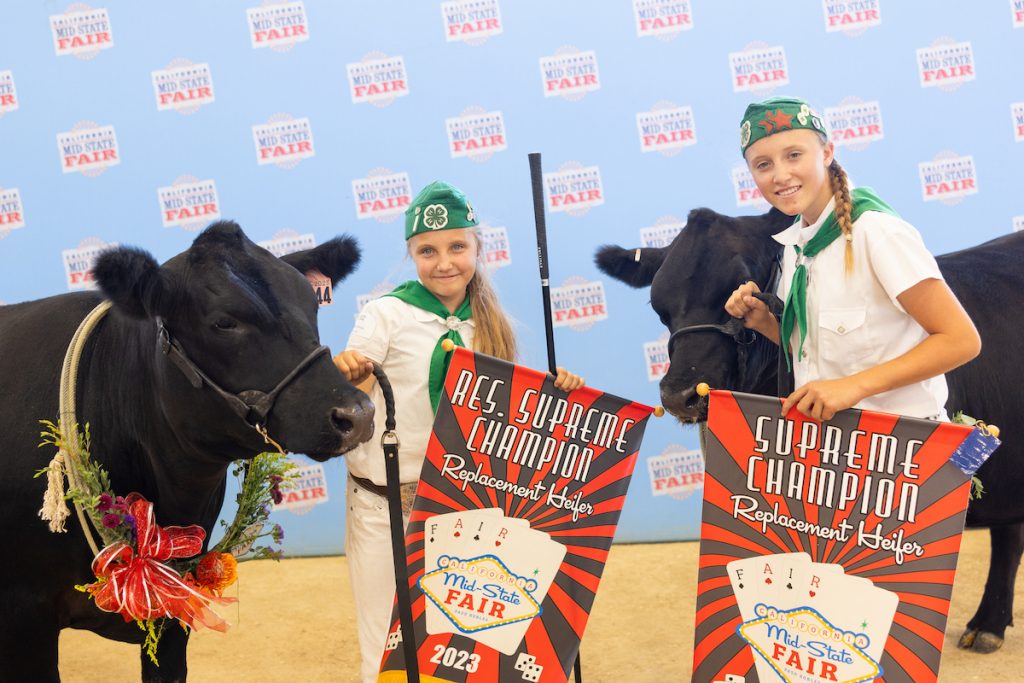 If you ask Josie why she enjoys 4-H, she says, "It's fun," and "I like it because it's competitive."
Both sisters have a competitive drive that is also demonstrated in the many sports they play. Josie, who is enjoying softball, soccer, basketball, and volleyball, will be starting sixth grade soon. Laney, who also enjoys soccer, basketball, and volleyball, will be in eighth grade, meaning both will be at Atascadero Middle School this year — something they both are not sure how they feel about.
The winnings at this year's fair did not stop with the market class. Josie won her class in the Bred and Fed, Costume Contest (where her heifer was dressed as Elvis), and earned the San Luis Obispo Cattlemen's Choice Award.
For anyone looking to show heifers in the future, Laney advises them "to get a gentle heifer for their first year so then they get used to it and have tons of fun. Then they can get more competitive their second year because they know what they are doing."
Laney and Josie are looking forward to their future in the livestock ring and have a clear appreciation for everyone who has helped with their success so far.
Feature Image: (From left) Josie Arnold, Laney Arnold, Jessica Arnold, Joey Arnold, Christine Wilson, Alexis Curtis, and Lane Curtis pose with the two heifers at the California Mid-State Fair. Photo by Whitney Whitaker Photography