Topics of discussion range from water infrastructure to improving access to property insurance, and more
By San Luis Obispo County Farm Bureau
SAN LUIS OBISPO COUNTY — Last week, Farm Bureau members from all over the state joined together in Sacramento for the California Farm Bureau's Capitol Ag Day Conference. The event combined Commodity Caucus meetings and visits to the Capitol to meet with state officials.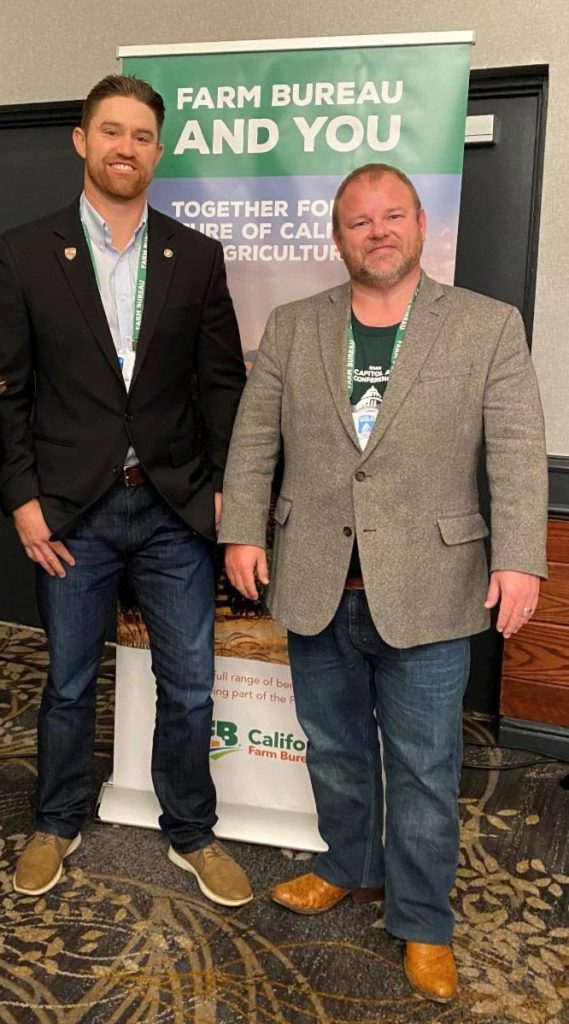 With over 2,700 bills introduced in the state legislature this year, conversations with elected officials covered everything from water infrastructure permitting (SB 23) and storm disaster impacts to improving access to property insurance (SB 505) and removing barriers for aerial pesticide applicators to use drones (AB 1016). San Luis Obispo County Farm Bureau met with staff from the offices of Senator John Laird, Assemblymember Dawn Addis, and 37th District Assemblymember Gregg Hart, whose district includes Oceano.
advertisement

Caucus meetings represent the first step of the Farm Bureau's grassroots policy development process. The San Luis Obispo County Farm Bureau thanks SLO County Farm Bureau member Daryn Miller for participating in Capitol Ag Day Conference. Participants heard from elected officials and regulatory agency leaders including California State Water Board Vice Chair Dorene D'Adamo and Lieutenant Governor Eleni Kounalakis.