If you don't know who Norma Moye is, allow me to introduce you to the woman who is the reason Downtown Paso Robles is the lively hub we know it to be. Because of Norma — who is a founding member of the Paso Robles and Main Street Association and its executive director — we have our local traditions that span from the Vine Street Victorian Showcase and Elegant Evening to the seasonal festivals in City Park.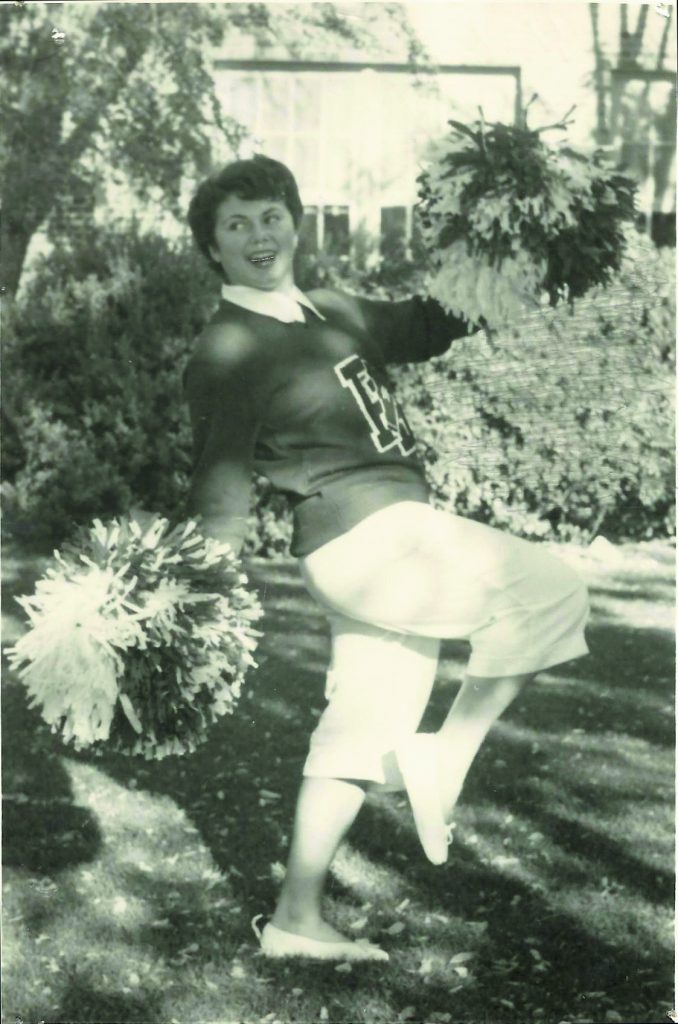 Back in July, we celebrated Norma's 90th birthday. Through the last nine decades, she has created over 20 community events, ran the Main Street Association since 1992, co-founded the Paso Robles Main Street Association, and kept everyone on their toes. Her passion for the community evidently comes from her family's deep roots within it.
Norma's family came to Paso Robles from Sesta Godano, Italy, after her great-grandfather Carlo Ronconi and his brother Guillermo came to Santa Cruz in 1886. Carlo rode shotgun on the stagecoach line from Santa Cruz to San Luis Obispo and eventually leased property two miles north of San Luis Obispo named the Estrada Gardens. While there, the family grew vegetables and ran a successful trucking farm for three years, soon expanding when they leased the Ascension Ranch in Atascadero and trucked vegetables throughout North County. By 1895 Carlo could afford to bring his wife Francesca, sons Charles and Angelo, and daughter Teodora from Italy to settle in Paso Robles.
The family purchased property on the old Salinas Street, now known as Paso Robles Street and ran a trucking farm. Carlo drilled and constructed the Ronconi Wells for the farm which are still used by the city today. Later, in 1904, Dominic Richetti arrived in Paso from Italy and married Teodora, one of Carlo's daughters.
The Richettis would go on to build a dairy on Ronconi land and help run the trucking business delivering produce and dairy from their farm.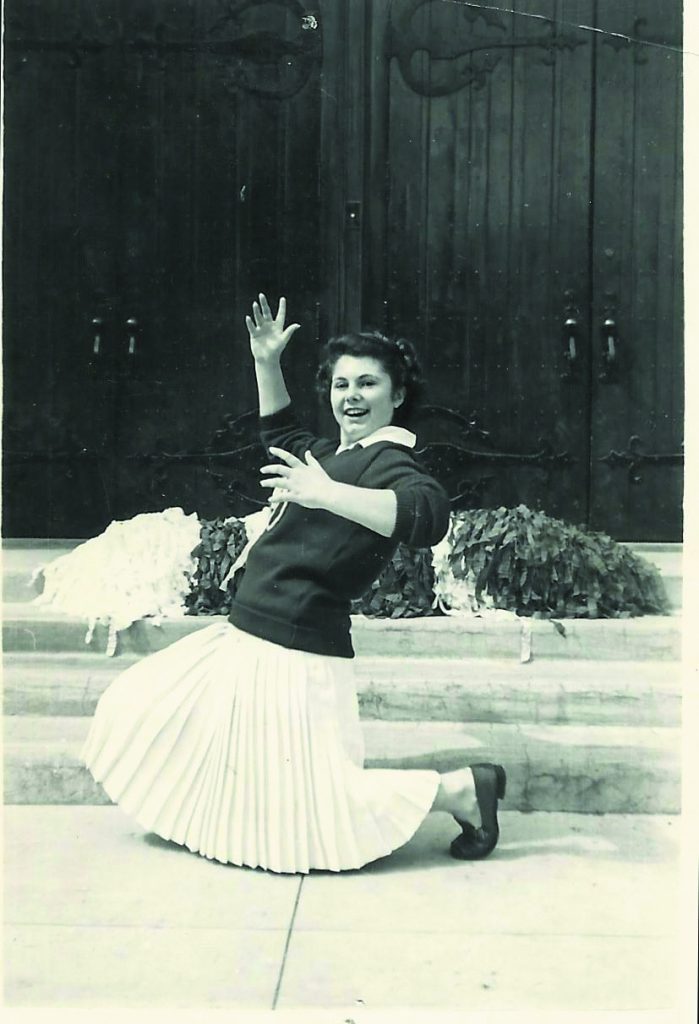 Then comes Fernando Della Bitta, who immigrated from Italy in 1920, at the age of 23 and later marrying Frances Richetti. They had one child together, a daughter named Norma. Fernando managed a grocery store and rooming house on Pine Street known as the Hotel d'Italiano. He later sold the business to the Busi family and opened a restaurant/bar called Ferdi's at 12th and Pine Streets.
Norma's great uncle, Charles Ronconi, ran a rooming house and became Paso Robles' first fire chief. Growing up surrounded by cousins, Norma enjoyed a childhood filled with fun and laughter. She would spend days at the Plunge on 11th and Spring streets during the summer and in high school, her leadership skills really began to take form.
An active high schooler, Norma played the snare and bass drums in the band, and was a cheerleader. Her old uniform can be seen on display in the Paso Robles Area Historical Society Museum in the City Park. In 1951, she was the May Day Queen and went to prom with her future husband, Manford Vanderlip. She has won accolades for her work downtown and even had her share of stardom in a motion picture — the 1976 film "Jackson County Jail" starring Tommy Lee Jones.
One of Norma's most memorable roles was as Barbary Coast Girl "Mimi" along with friends Lydia Wolf (Diamond Lil), Kathleen Reneau, Carole Heilman, Sandy Culver, Georgia Collins, and ByBy Root. Norma was one of the founders of the Barbary Coast Girls in 1961.
Norma married Manford Vanderlip in 1952, and they
had four children: Vicki, Matt, Vince, and Patti. In 2013, she officially received her royal title as she was named the Paso Robles Pioneer Day Queen.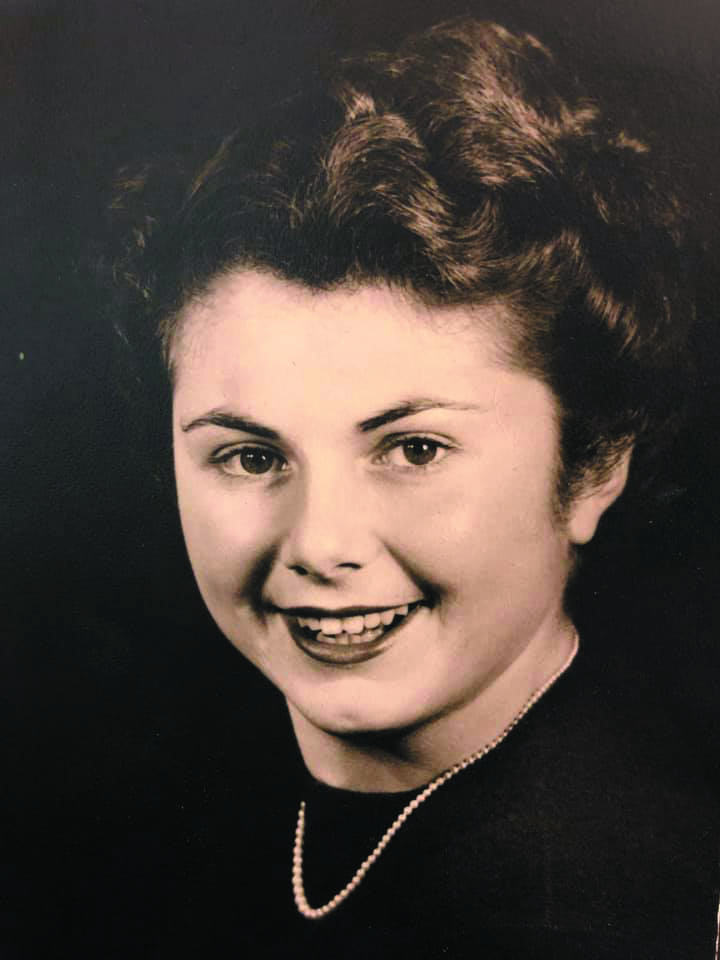 Looking back on her nine decades on this earth, she tells us, "I'm blessed to have my whole life. I've been blessed my whole life. Believe me. I've had fun."
Norma has lived in Paso Robles her entire life, and she has no regrets for it. To her, it is the best town in the world and she would never leave. She has seen all its changes and embraced most of them, learning to move with the flow of time. But if she can give you any advice, it's to never stop moving.
"As I age, family becomes more valuable, and friends. I would not be worth anything if it wasn't for my family and my friends. You have to cultivate them on your way through life," says Norma.
She is the cheerleader of Downtown Paso Robles, the matriarch, our queen — the "Godmother." She is Norma Della Bitta Vanderlip Moye.
We would like to give a special thank you to the Paso Robles Area Historical Society for their contributions to this story.
PASO ROBLES PRESS MAGAZINE
Copies of Paso Robles Press Magazine are directly delivered to 23,000 readers in zip codes 93446, 93451, and 93465 and 2,000 dropped with support from advertisers and subscribers. Together, we are Making Communities Better Through Print.™
To subscribe or advertise, click here.