Mother nature decided to arrive fashionably late this year keeping growers and their crew patiently waiting for harvest to kick in. Some continued scrubbing barrels and a few caught some rolling waves.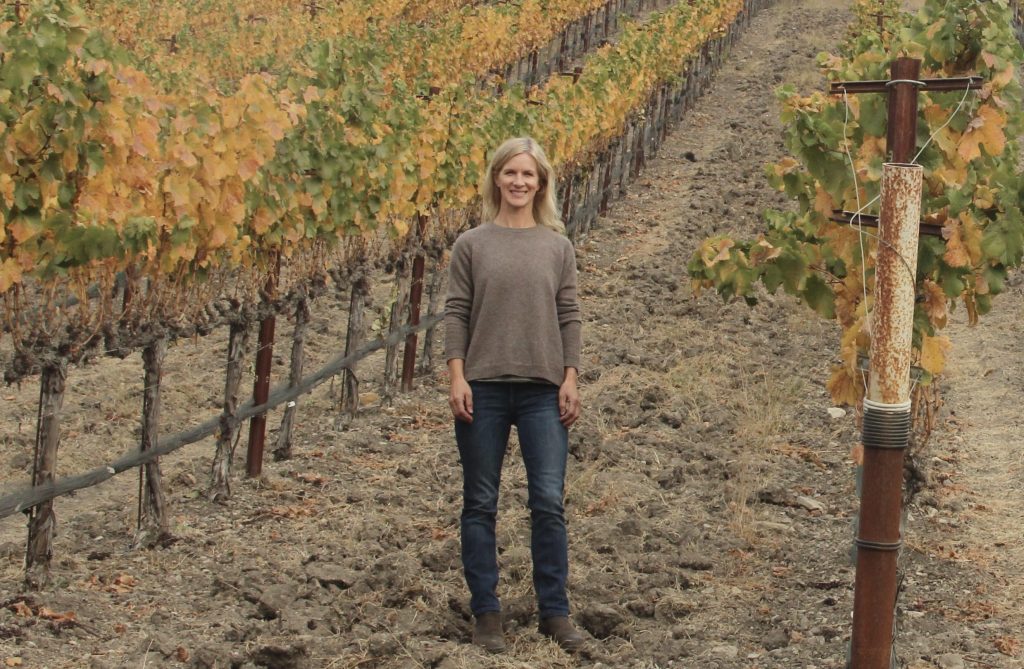 My conversations with SLO County winemakers extended from mid-September through the end of October allowing me to gather comments as the harvest season progressed.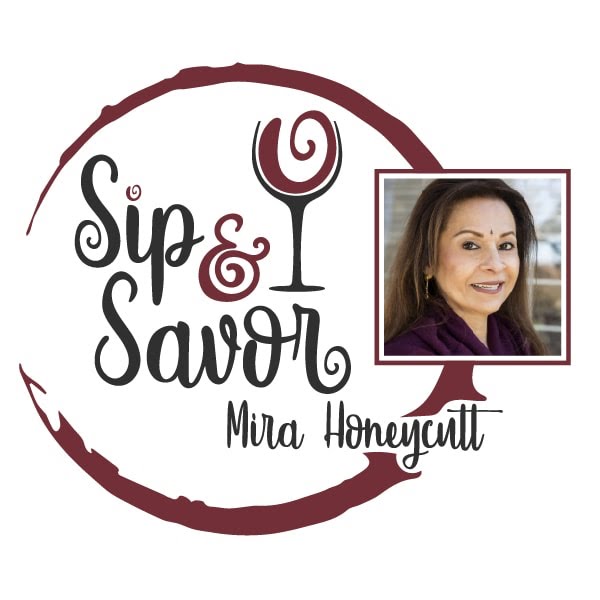 "This will be remembered as the year we didn't have a summer," sighed Molly Bohlman. She even coined new buzzwords, replacing May Grey and June Gloom with Greypril and Fogust.
advertisement

"The cool and misty weather has led to delays in every vineyard stage – bud break, bloom and veraison were all one to three weeks behind average," noted the Niner Wine Estates' winemaker for its Jesperson Ranch production in Edna Valley.
"It is not necessarily a bad thing to have slower ripening," she continued, "and should result in complex flavors, physiological ripeness in the stems and seeds and good quality overall."
I caught up with Bohlman at the end of October when the harvest was still in progress at Jespersen Ranch. "Cool-climate Rhônes are almost always a November pick and this year even later than normal," she noted.
Daniel Daou, co-founder and winemaker of Daou Family Estate, echoed the sentiment via a Zoom chat in mid-September. "I think we're headed toward, potentially, the vintage of the century as long as we don't get crazy storms and rain."
"Yes. I am extremely bullish about this harvest," Daou answered in an email exchange in mid-October. "A great vintage. The rains never came (crossing my fingers)" Like other winegrowers, Daou is delighted with the extended hanging. "Tannins on the wines have been the best I have ever seen and extremely well balanced. Color is fantastic."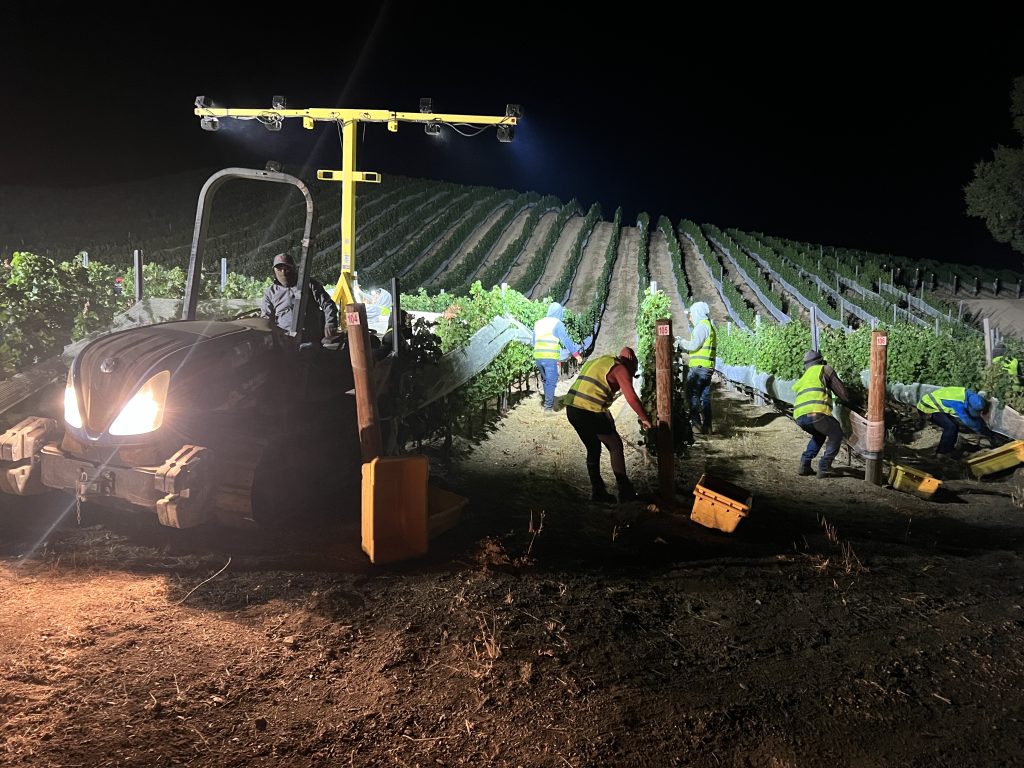 As I was finishing this column, I received a media release on October 30 from Treasury Wine Estates (TWE) announcing its acquisition of Daou Vineyards. Simultaneously, I received a long text message from Daniel Daou. Here is a small part of it that I'd like to share with our readers:
"We have always said that international is the last frontier. TWE has the global reach and route to market to accelerate our global presence and as such bring Paso Robles to the world stage.We are not going anywhere – as Founders, and with me as the Chief Winemaker, our commitment to you, our team, our wines and this region remains unwavering. The leadership is not changing. The exemplary experience at the tasting room will not change and the wines that you know and love will remain the same."
Continuing with my harvest coverage, earlier in September I met Gary Eberle at his winery. "I've never experienced a year like this in 50 years," he exclaimed. "This is the weirdest. If we get early rains — boom. Vines are ripened but sugar has not come up."
Eberle, who's handed the winemaking reins over to Chris Eberle, (no relation), added: "I'm so glad I'm not on the crush crew this year. A lot of guys will be freezing their butts off in November. I told Chris 'You'd better be prepared to do pump-overs on Christmas.'" Taking a sip of his Cabernet, he continued, "I can't imagine us being done before Thanksgiving."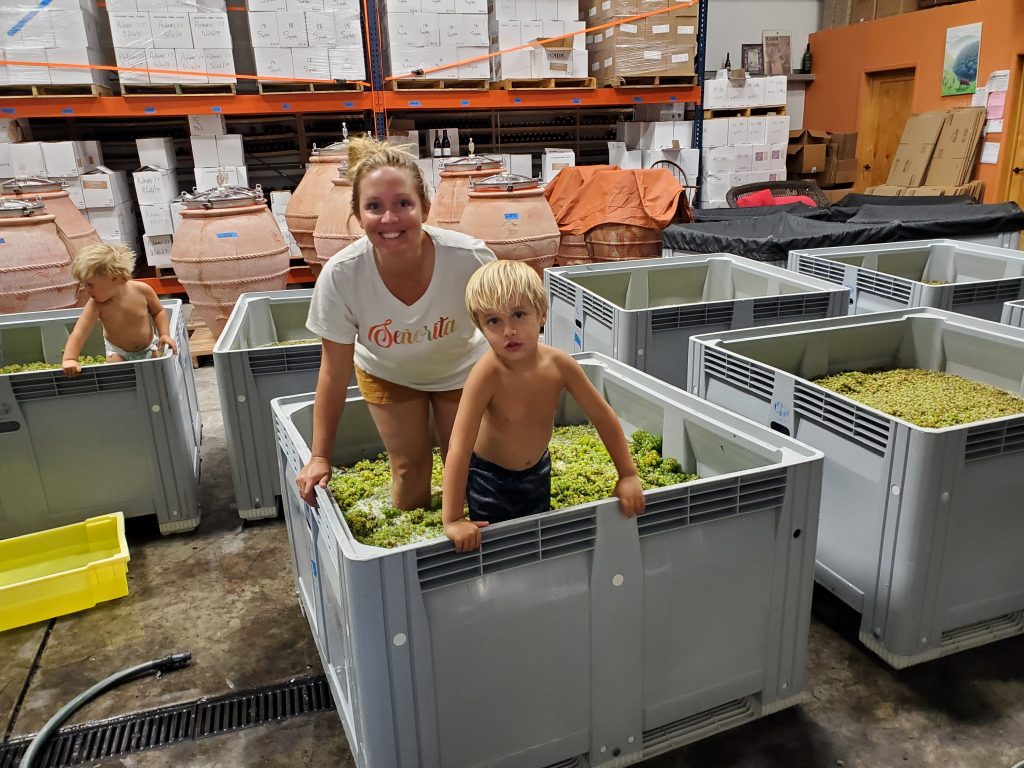 "This season has been another crazy one. We are looking at one of the latest harvests in our history of 20 years," noted Gelert Hart, winemaker at Ambyth Estate, Paso's first Demeter-certified biodynamic vineyard.
As with other winemakers, though, Hart is pleased with the extended hang time allowing grapes to mature slowly. "The quality and taste are fantastic," Hart noted in an email exchange. "The early varietals are looking very small and sparse clusters, not compact. On the other hand, the later varietals have massive and dense clusters."
Long hang time notwithstanding, delayed harvest could pose some setbacks. "The issue for us this year is the amount of work we must get done in half the time," said Craig Reed, winemaker at Castoro Cellars. "The good news is that color development is looking good, flavors are there, we are just waiting on sugars to come up and acidity to come down. We must be patient."
By the end of October, harvest was in full swing.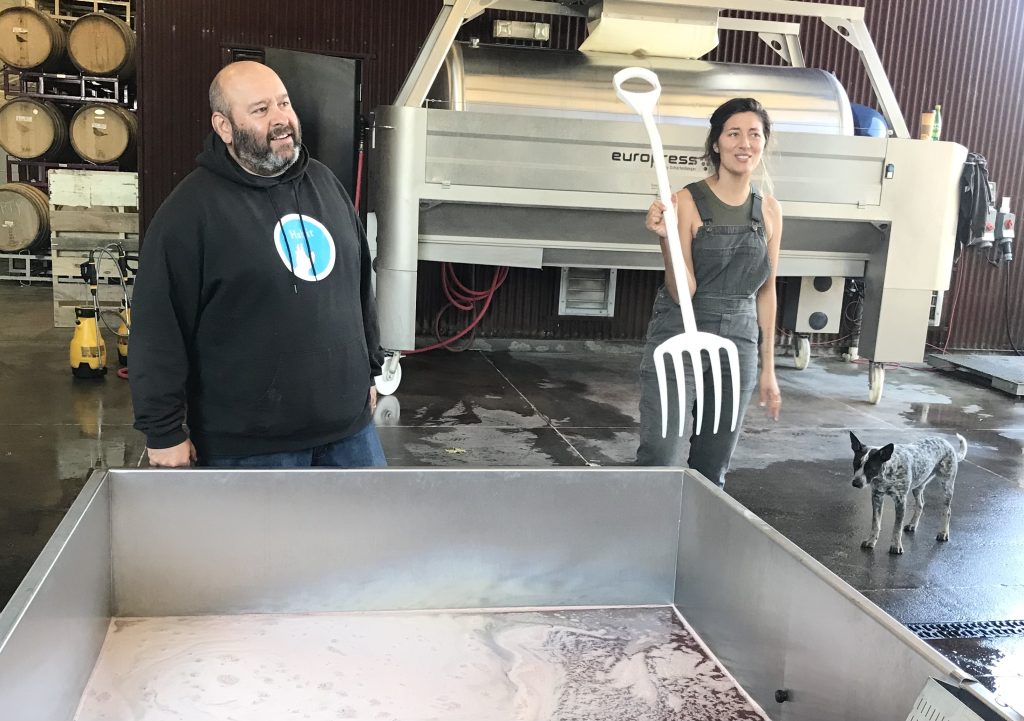 On a cool fall morning, I visited Cambria-based Rajat Parr who recently took over Stolo Vineyards and has rebranded the space as The Parr Collective offering both Stolo and his portfolio of Phelan Farm wines.
"It's an incredible vintage, especially here on the coast. I haven't seen anything like this," said Parr. At his Cambria vineyards, harvest began on October 6. With alcohol level coming in at barely 12%, he called that very unusual. "But the wines have freshness and vibrancy. Acidity is high. It's a vintage that will pop."
Adam LaZarre was looking at late November for his reds pick. "From my favorite vineyard in Adelaida, Cabernet will be in at Thanksgiving," he told me as production was underway for his Albariño at Tackitt Family Vineyards.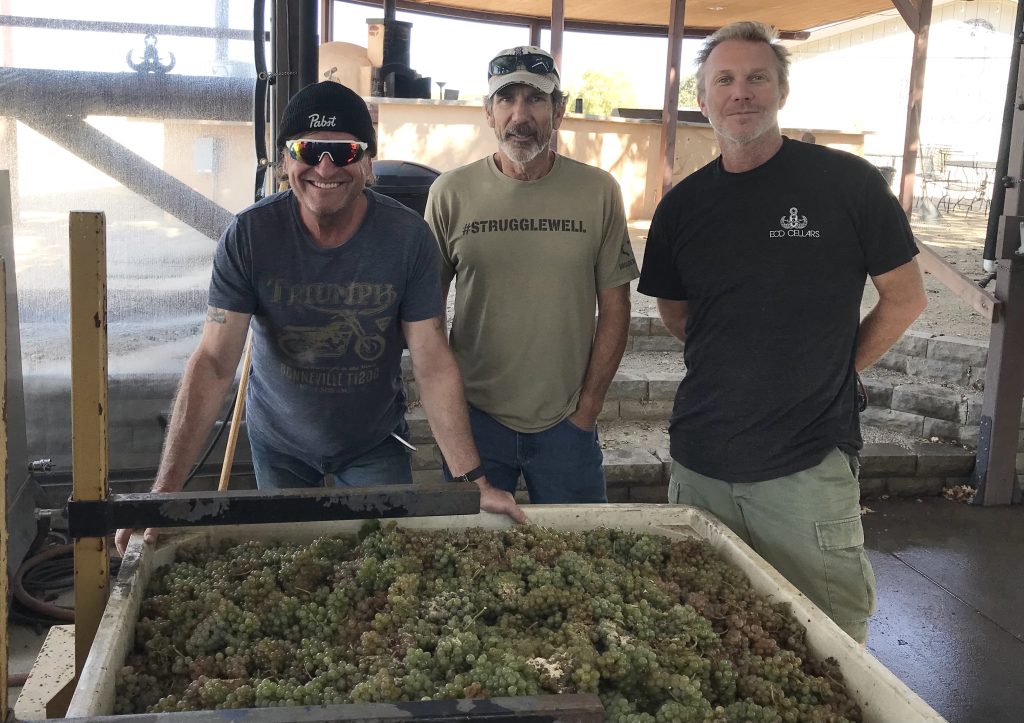 "I think it's the best quality [of fruit] that I've seen since 1995," said Lazarre. "We're picking a month late, acids are high, pH is low and flavors are so developed," said the busy winemaker who produces wines for his namesake label as well as few other brands such as Broadside
Brix was at 22 which was fine by him. "I'm no longer waiting for sugar that may never get up there. That's okay with me — alcohol will be 12.5 to 13%. Flavor is what matters."
The longer the hang time the more developed the color and tannins get. "Picking six weeks late is equivalent to having the wine six months in barrel."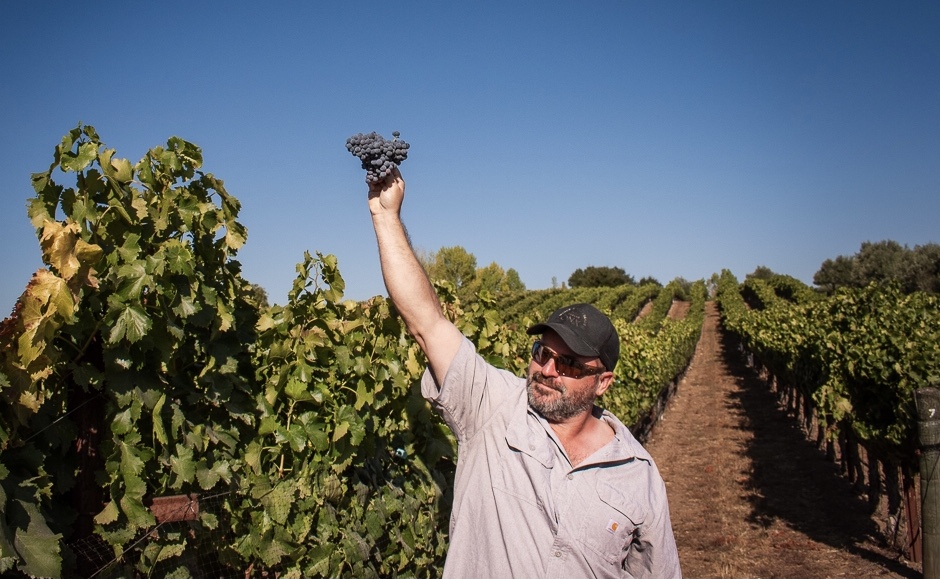 In early October I joined a small group at ONX estate for a vineyard education walk with winemaker Jeff Strekas. "Our total heat accumulation is 15-20 % below normal that's why we're seeing such a late harvest," he commented, coffee cup in hand.
We stopped by the Viognier vines interplanted with Syrah and tasted the super sweet Viognier grapes that had reached 28.5 brix according to Strekas's refractometer. "We let the white [grapes] over-ripen a bit to pick same time as red," he explained of sweetness of Viognier which will co-ferment with Syrah. "Co-fermenting Syrah and Viognier in same tank makes Syrah bacony, meaty and reductive" he explained of the ONX Fiery Nights Syrah.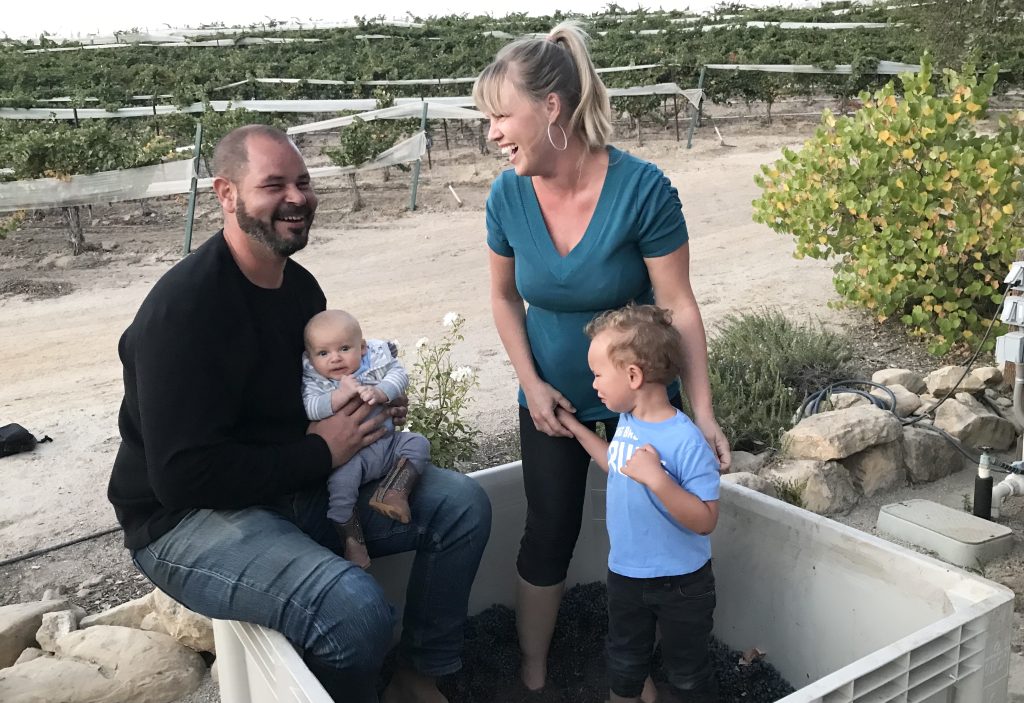 The rush of fruit coming in fast and furious can pose a challenge, cautioned Sterling Kragten Cass' winemaker. He admitted it was a bit of a stressful time when I met him in mid-October at a Cass harvest celebration. "We're picking every day. There's a lot of fruit coming in suddenly now."
Of the challenges of un-even ripening, he noted, "I'll go out and choose a certain selection of vineyard. That's where shade cloth helps. It gives even ripening and we're not worried about sunburn or bird damage".
Late harvest is bringing some surprises as well. "We are seeing a little bit of botrytis so we might do Roussanne just for fun," said Kragten, meaning crafting a dessert wine. "It's always going to be different each vintage. I'm really happy with it."
PASO ROBLES PRESS MAGAZINE
Copies of Paso Robles Press Magazine are directly delivered to 23,000 readers in zip codes 93446, 93451, and 93465 and 2,000 dropped with support from advertisers and subscribers. Together, we are Making Communities Better Through Print.™
To subscribe or advertise, click here.