July starts the second half of 2023 and is dedicated to freedom, independence, and the celebration of country and culture.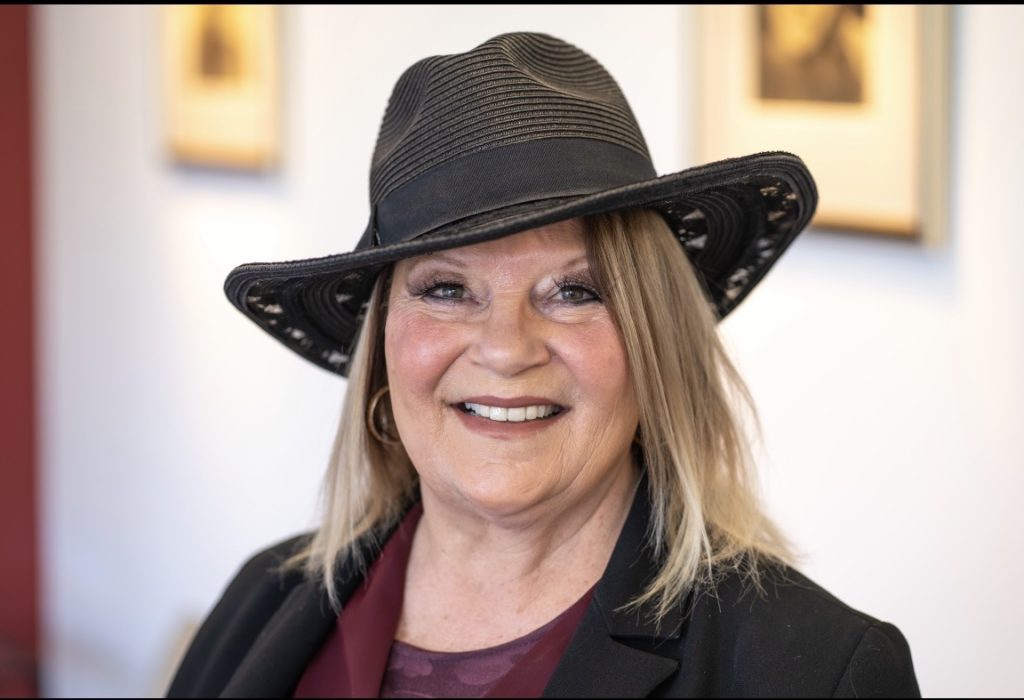 "Nothing but honesty, industry and frugality are necessary to make us a Great and Happy people," said our First President George Washington.
Let's join the City of Paso Robles on Tuesday, July 4, at Barney Schwartz Park for a celebration of our independence. The gates open at noon. Enjoy food, live music, activities and fireworks from 2 to 10 p.m. It's the perfect birthday party. Go to prcity.com for all the details.
The "Buck Moon" appears on July 13. This moon is named for the antlers that emerge from a buck's forehead around this time of year, every year. Our emotions, feelings, and dreams are amplified with each full moon. The earth experiences bigger ocean tides and some extreme meteorological conditions.
"There are nights when the wolves are silent and only the moon howls," as quoted by George Carlin.
Hey, it's fair time — "The Biggest Little Fair Anywhere." Our California Mid-State Fair began in 1946 and has rocked this town ever since. From July 19-30, Paso will be filled with the sounds and smells of fun as this traditional country fair brings us memories of times we've grown to love. Where small town charm meets big time fun. Go to midstatefair.com for details.
Don't forget the Annual Free "Fair Pancake Breakfast" downtown in the City Park on July 27 from 7:30 to 10 a.m. This event is hosted by Downtown Main Street Association and The Mid-State Fair. Tickets are available July 10-27. They can be picked up from downtown merchants who are displaying a sign in the window: "Free Mid-State Fair Pancake Breakfast Tickets Here, no purchase necessary." This popular event of pancakes, sausage, scrambled eggs, coffee and orange juice — cooked and served under the trees is just for you. It's the fair's way of saying thank you to the community and Main Street's way of bringing everyone to town.
With so many events this month, it's a reminder that "our downtown is the only part of the city that belongs to everybody. It doesn't matter where you may find your home; the downtown is yours, too. Investing in the downtown of a city is the only place-based way to benefit all of its citizens at once," as said by Main Street America in 2013.
Paso Robles is blessed with a historic downtown, centered by a charming City Park. It's the goal of our Paso Robles Downtown Main Street Association to keep Paso's Downtown up-to-date, providing a place where everyone can come, bring friends and family, and share in the pride of this town.
Main Street accomplishes our goals with member and volunteer support. We are always looking for volunteers, everything from office to event help. Join Main Street. As a member you will receive our newsletter keeping you informed of monthly events, network meetings and social mixers where you can meet the businesses, get downtown updates and enjoy refreshments with us. Dues are $25 per year for individuals and families. Seniors (65 and up) are $15 per year. We are a 501c-3, so dues are tax deductible.
To join, volunteer, or just get information, call Norma at (805) 238-4103. You can also stop by the office, located at 835 12th Street, Suite D, in the alley next to Jeffry's BBQ.
We're entering the busiest travel month of the year.
"You're off to great places, today is your day, your mountain is waiting, so get on your way." — Dr. Seuss.
Today we hear: "All I need is a three-month vacation four times a year, that's really not too much," or
"I travel so my life is not disrupted by routine." Routine is not a prison but the way to freedom from time. I love routine until I'm bored, then I love excitement until I'm overwhelmed, then I love routine. When life knocks you down, roll over and look at the stars!
PASO ROBLES PRESS MAGAZINE
Copies of Paso Robles Press Magazine are directly delivered to 23,000 readers in zip codes 93446, 93451, and 93465 and 2,000 dropped with support from advertisers and subscribers. Together, we are Making Communities Better Through Print.™
To subscribe or advertise, click here.