Passengers who test positive for COVID-19 but no longer require hospitalization will not be sent to Camp Roberts
The novel coronavirus has been so far contained among the American population, but that is no consolation for the 40-plus that remain on the Diamond Princess cruise ship quarantine whose dream vacation transformed to a floating nightmare.
Onboard, the total of confirmed cases had risen to 355 as of Sunday, Feb. 16 as the quarantine at sea reaches two weeks. The total is nearly 10 percent of the total passengers (3,700), and the ship is known as the largest cluster of confirmed cases outside of China as the infected were transported to hospitals in Japan.
Embed from Getty Images
Paso Robles woman Sarah Arana posted an update to her Facebook page about her experience in the ongoing saga, communicating that other members of the ship were held in suspense last night over what comes next.
Of the 44 confirmed cases of Americans with infection, not all are showing physical signs of illness. The U.S. State Department is working to evacuate Americans from the ship, according to a report from NPR. A letter sent to the American citizens on board outlined further quarantine plans.
advertisement

"Travelers returning to the United States from high-risk areas are required to undergo quarantine. Accordingly, you will need to undergo further quarantine of 14 days when you arrive in the United States. We understand this is frustrating and an adjustment, but these measures are consistent with the careful policies we have instituted to limit the potential spread of the disease. We appreciate your understanding and cooperation and will provide all the assistance we can to support the quarantine process."

Excerpt from letter to U.S. citizens onboard Diamond Princess cruise ship
Embed from Getty Images
High pressure from Washington is reported to have expedited the release of U.S. citizens from the ship, which began on Sunday. The citizens released to return to the U.S. have been determined uninfected, and the infected will remain in Japan for treatment.
Among the descriptions of the scene aboard the Diamond Princess cruise ship and the evacuation process conjures scenes from the end of E.T. with anonymous bipeds shuffling around inside white hazmat suits and speaking with muffled voices. The evacuees will be herded through a tented corridor onto buses driven by hazmat-suited chaperones, and then to the charter plan where further tests and exams will take place. Evacuees who show signs of illness or infection will be further quarantined upon the plane before reaching the U.S. military base.
The evacuees from the cruise ship are not the only ones forced into 14-day quarantine. Any travelers from "high-risk" areas will face the same stringent process in an attempt to screen out the coronavirus from the rest of the U.S. community.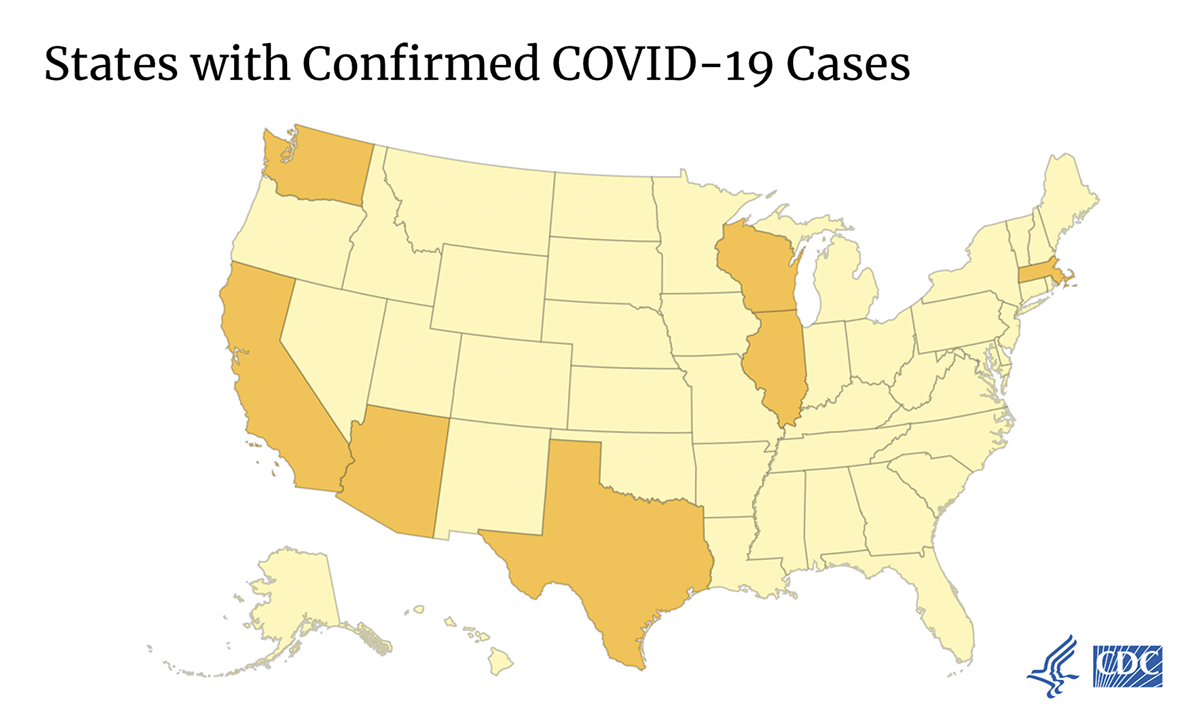 Feds back off Camp Roberts as relocation base
The County of San Luis Obispo Public Health Officer received notice last evening that federal authorities no longer consider Camp Roberts a potential site to house any returning travelers who may or may not be infected with novel coronavirus (COVID-19).
Health Officer Dr. Penny Borenstein said "We remain prepared to work with federal and state partners should future decisions turn back to Camp Roberts as a resource." Dr. Borenstein also expressed her appreciation and admiration for "the prompt and professional response shown by our local hospitals, EMS providers, and County personnel."
The County of San Luis Obispo Public Health Officer says there is no certainty at this time that passengers with novel coronavirus (COVID-19) from the Diamond Princess cruise ship will be arriving at Camp Roberts, and according to staff at the base, there are no preparations currently to facilitate the housing of coronavirus patients.
However, local officials have been advised by state and federal authorities to prepare for the possibility that passengers who test positive for COVID-19 but no longer require hospitalization may be sent to Camp Roberts for the remainder of their isolation period. The County is actively involved in coordinating with state, federal and local partners – including the County of Monterey – to protect the health and well-being of local residents.
"We understand that a federal team will provide the staffing, food, and medical care at Camp Roberts," said County of San Luis Obispo Health Officer Dr. Penny Borenstein. "The County of San Luis Obispo Public Health Department is working to ensure that we protect the health and well-being of San Luis Obispo County residents."
There are currently no cases of COVID-19 in San Luis Obispo County and the risk to residents remains low.
Camp Roberts is a military training base in central California, located in both San Luis Obispo and Monterey Counties.
The County of San Luis Obispo will provide updates as more information becomes available.
From the CDC Website:
Situation in U.S.
Imported cases of COVID-19 in travelers have been detected in the U.S. Person-to-person spread of COVID-19 also has been seen among close contacts of returned travelers from Wuhan, but at this time, this virus is NOT currently spreading in the community in the United States.
The U.S. government has taken unprecedented stepsexternal icon related to travel in response to the growing public health threat posed by this new coronavirus, including suspending entry in the United States of foreign nationals who have visited China within the past 14 days. Measures monitor the health of those who are allowed entry into the United States (U.S. citizens, residents and family) who have been in China within 14 days also are being implemented.
Illness Severity
Both MERS and SARS have been known to cause severe illness in people. The complete clinical picture with regard to COVID-19 is not fully understood. Reported illnesses have ranged from mild to severe, including resulting in death. Learn more about the symptoms associated with COVID-19.
There are ongoing investigations to learn more. This is a rapidly evolving situation and information will be updated as it becomes available.