McAdoo qualified for five CIF events this Saturday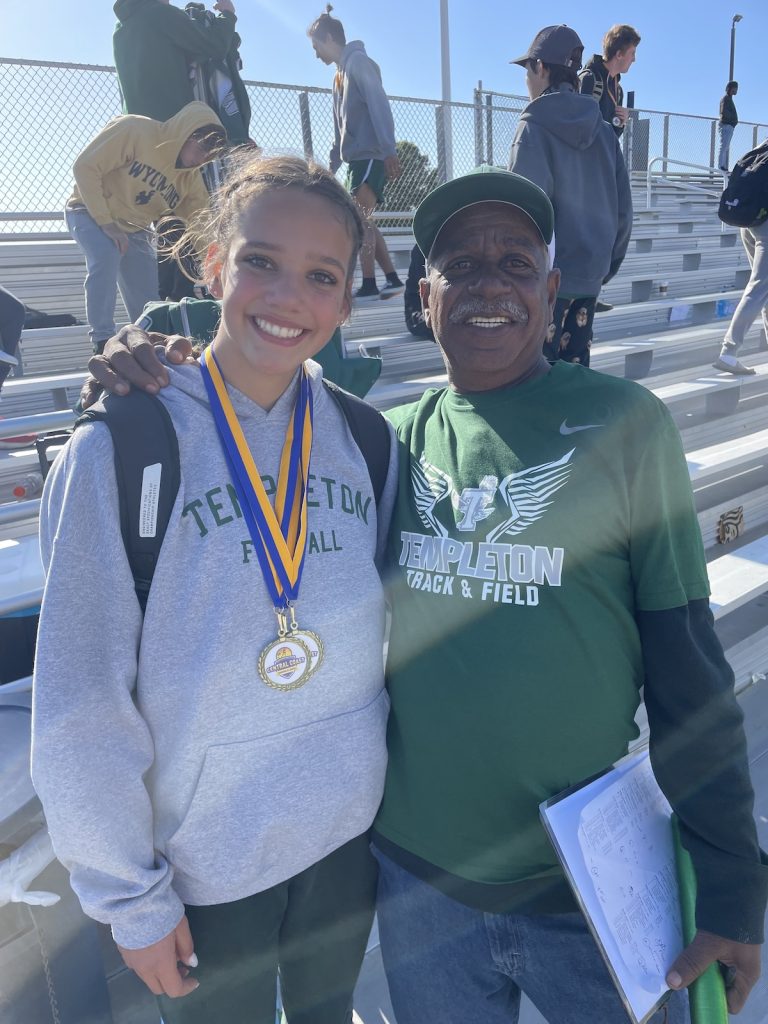 TEMPLETON — One Templeton High School track athlete has spent her sophomore year breaking school records left and right. This Saturday, Kennedy McAdoo heads to CIF with hopes of adding a seventh broken record under her belt.
Track and field coach Rosalie Smith witnessed McAdoo break her first record during her freshman year at THS.
"Kennedy has continued to mature in her sport and is focused on putting in the work necessary to continue to improve," said Smith proudly.
advertisement

McAdoo holds a total of five records: 1600m sprint medley relay (SM), 4×100 relay, 400 meters, 4×200 relay, and 200 meters. Growing up, McAdoo watched her mom run marathons. While long distance didn't appeal to McAdoo, she knew she was fast and enjoyed being fast. Prior to joining track her freshman year, McAdoo was an avid softball and soccer player. Since her freshman year, she has been dedicated to soccer and volleyball, with track remaining her all-time favorite. 
Despite her being a multisport athlete, Smith believes that McAdoo will have plenty of options when it comes to a collegiate athletic career in track and field, volleyball, or soccer.
"She'll have great success in whatever path she chooses to follow," Smith said.
Speaking of breaking the SMR record, McAdoo says, "I was super surprised. It was something I worked hard for, and then once we finally broke that record, it felt good, especially as a team."
McAdoo was again shocked when she went on to break the 200 record this season. Each broken record inspires the young athlete to continue pushing her limits.
"I made it my goal this year to break the 200 record," said McAdoo. "When I finally did it, I was completely shocked and happy. It felt good to do something that I worked for, for so long."
The ability to compete as a team and individually is what keeps McAdoo coming back to track.
According to her coach, McAdoo is "a talented athlete driven by her competition with the clock as much as with her competitors. She has a fire in her to perform at her best regardless of who's watching."
This Saturday, May 13, McAdoo will be competing in CIF, where she qualified to run in the 4×1, 100, 200, 400, and 4×4 events and is seeded number one for the 4×4, 200, and 400. Though athletes can only compete in four events at the meet, McAdoo is trying to make a decision between running in the 100 and 400 meters. She currently has sights set to break the 100-meter record time.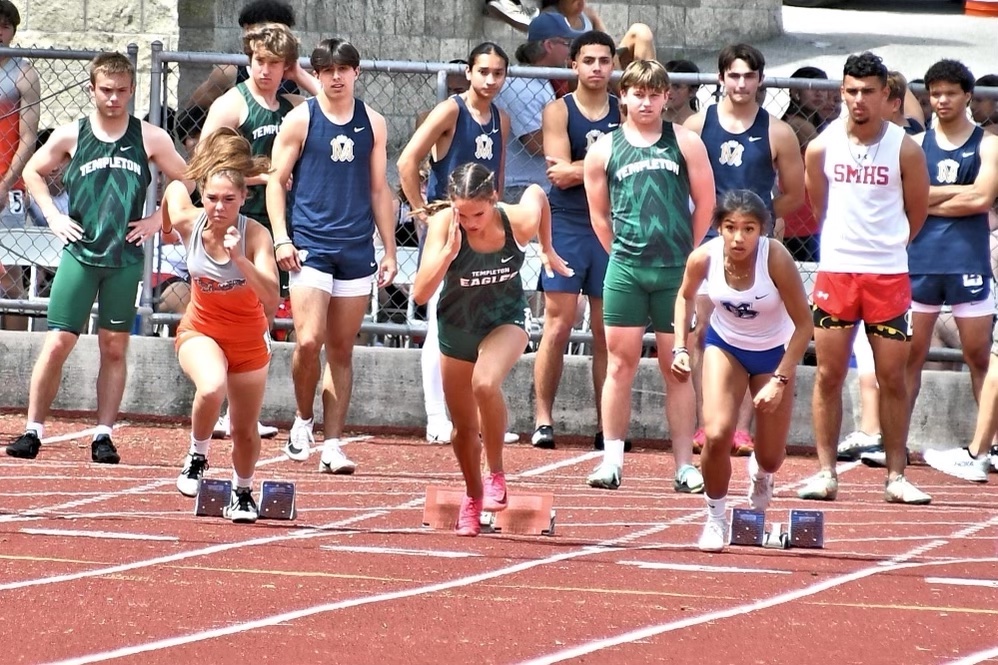 Of her successful season, McAdoo says, "I wanted to work extra hard this season because I feel like my body has developed more, and I feel like I could do things that I couldn't do last season … I always needed to try hard and practice and be there and be committed to the team."
Despite being nervous before races, McAdoo reminds herself that "pain is only temporary" and that the times she gets will be there forever. She likes to listen to music that will pump her up and not think about the race too much. She says that "no matter what you do if you practice and work hard you can achieve any goal that you put your mind to."
McAdoo's success on the track has not only made her feel proud, but has also helped her make friends with people she may not have otherwise. She has also set other goals for herself in high school, such as breaking the record in the 100 and turning into a middle-distance runner. She is excited about her future in track and field and is looking forward to continuing to improve over the next two years. She credits her coach, Smith, for pushing her to do better and for always being there for her, even on her off days.
"I want to thank my coach because she is always there for us, and she pushes me to do better," says McAdoo.
While McAdoo has yet to make decisions on what lies ahead for her after high school, she is meeting about every record she has set for herself so far.
Smith has high hopes for McAdoo, not only as an athlete but also as a stellar person.
"Kennedy is not only a dedicated athlete but also a kind person and supportive teammate, making her an invaluable member of our team," Smith said.