Finishes Girls Water Polo Career as School's Top Scorer
PASO ROBLES — Paso Robles' Tatiana Smeltzer signed her National Letter of Intent to play water polo for Division 1 California State University Northridge in front of a crowded auditorium filled with friends, family, teachers, administrators and even Greyhounds. Smeltzer leaves the program as not only one of the favorites of her peers and coaches but also one of the most decorated.
The senior super scorer finished each of her four varsity seasons with at least 50 goals. She broke the single-season scoring record her junior year in 2018 when she tallied 104. This season Smeltzer was on pace to break her record but missed six games due to a concussion and still finished with 96 goals. She helped lead PRHS to a 19-13 record on the year and to the semis of the CIF Central Section Division 2 tournament.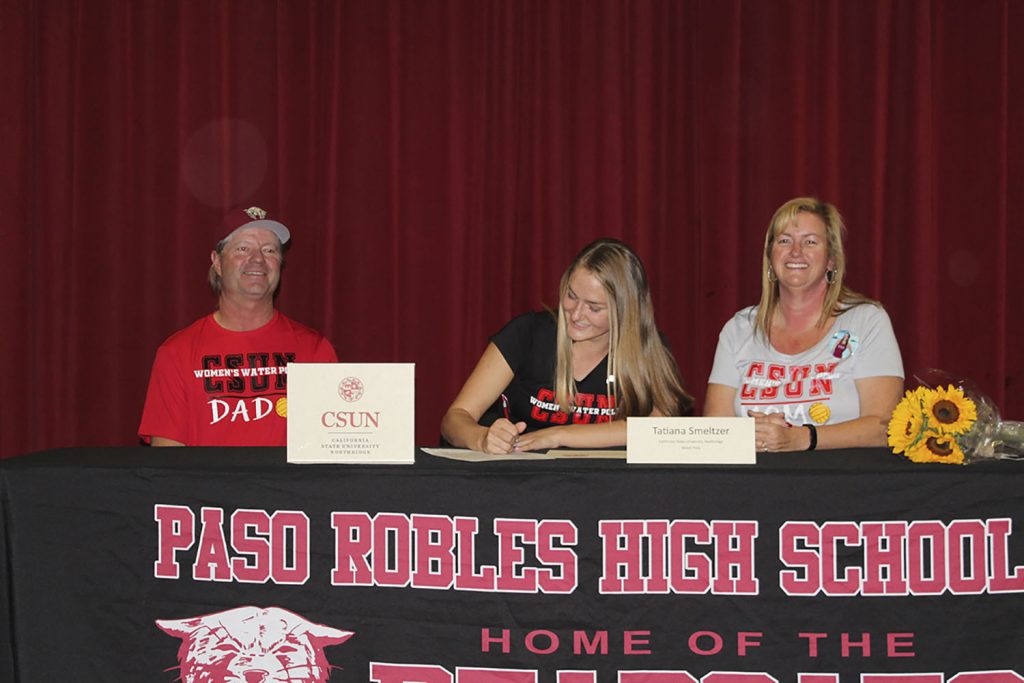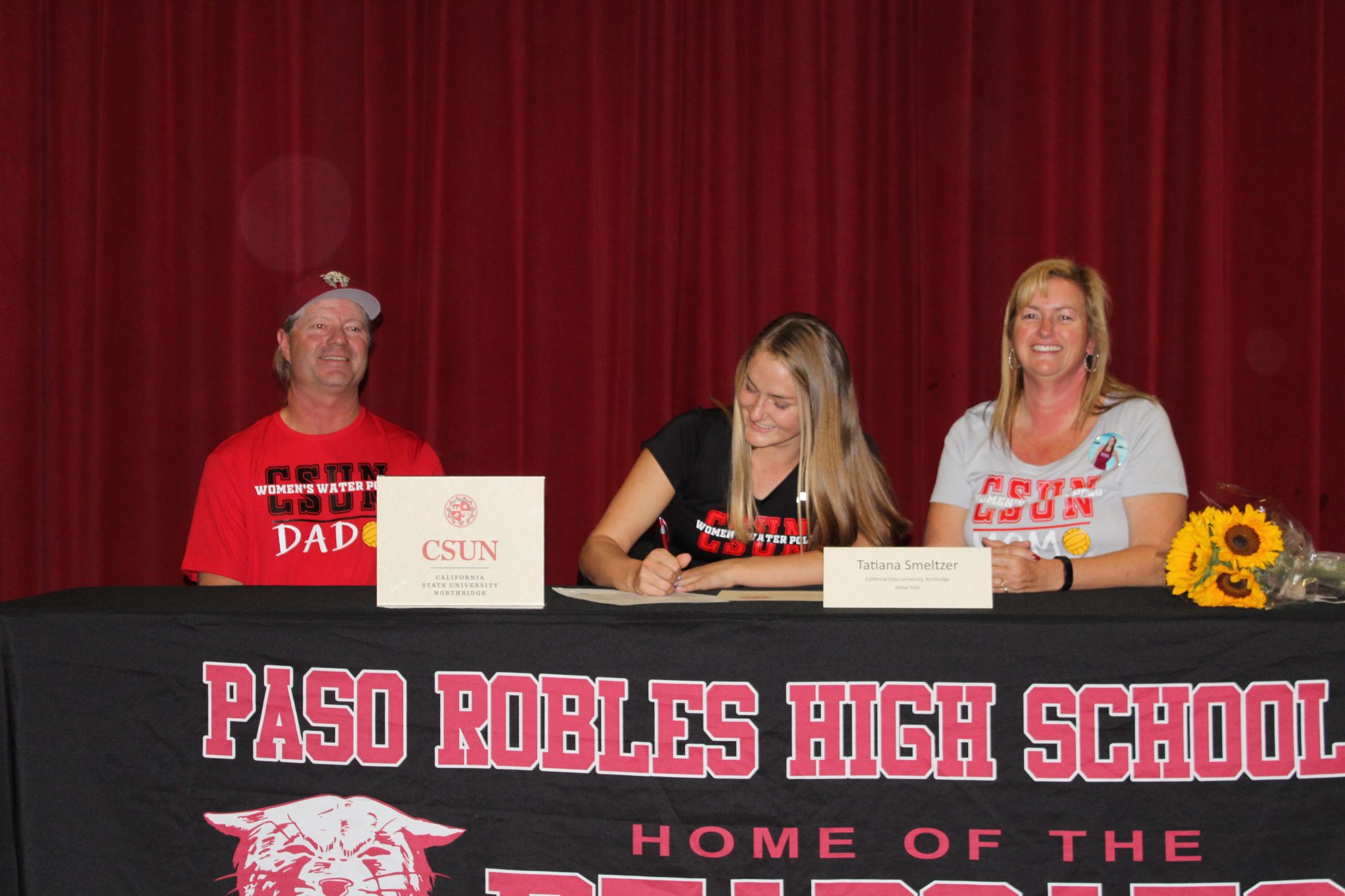 Not only was Smeltzer one of the top offensive weapons the county has ever seen in the pool but she was also a defensive menace and will also leave the school with the single-season steals record with 109, which she set this season.
While anyone could have gone on at length about her athletic achievements most of the ceremony was spent reflecting on the person she is and the effect she had on her team and her teammates. 
"It is definitely her dedication [what makes her special besides her athleticism]," Paso Robles head coach Grant East said. "It is never just about herself, it's about her team. You don't come by that very often. When I was in high school, we used to talk about trying to make sure that we can progress our sport, and when we started to do the middle school stuff and youth stuff she was right there helping. She cares about the community, she cares about the program, she cares about the future of Bearcat water polo so it's not just the athleticism but the leadership and dedication that she has."
During the ceremony, Smeltzer and others talked about how her dream early on was to play water polo on the Division 1 level and this season she had her choice between a few of the best and most beautiful Southern California Division 1 schools.
"I had narrowed it down to UCSB, SDSU, and Northridge and it wasn't until my official visit with Northridge where I just fell in love with the campus and the team [that she decided]," Smeltzer said. "Of course, the other schools had beautiful campuses but I really like the vibe that I felt and the overall team, they were super welcoming, and I am already in contact with a lot of the team and they are excited about my signing so I feel really welcome there."
Smeltzer is not only a record-breaking water polo player but also a record-breaking swimmer. She currently holds the school's 100-yard backstroke record after breaking it her junior year, and will have one more season to make an impact on the program before becoming a Matador.